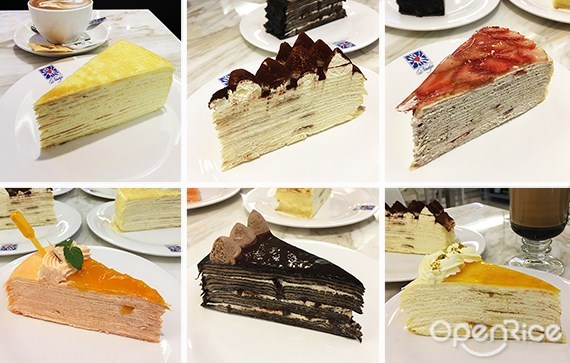 Are you a big fan of Nadeje mille crepes too? If you haven't already know, you don't have to travel all the way to Malacca to have them anymore, because they are now in Klang Valley!
Nadeje has expanded their business to Klang Valley with their first Klang Valley outlet at 3 Two Square, and later with another two outlets at Mid Valley and 1 Utama respectively. All mille crepes are freshly made and delivered from Malacca daily, so you can really expect the same taste as in Malacca.
Nadeje's 5 Best-Selling Mille Crepe Flavours

Using high quality ingredients imported from Japan, all mille crepes are handcrafted by experienced patissiers!

1. Original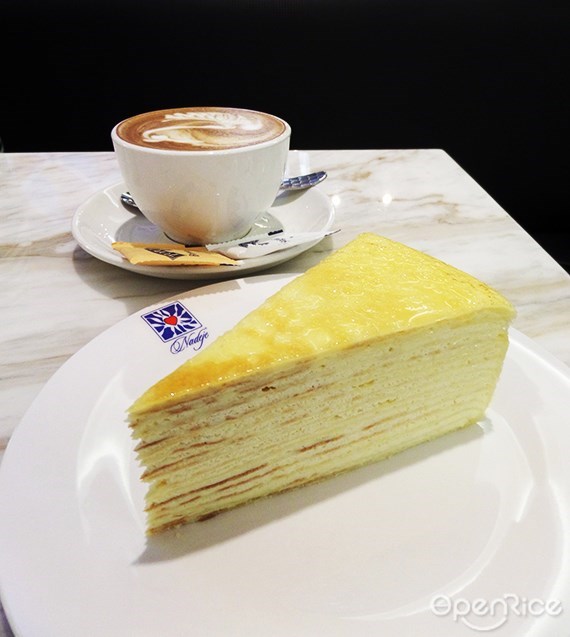 The Original Flavoured Mille Crepe by Nadeje is easily everyone's favourite, with smooth custard cream that made with special Tahitan vanilla beans, so rich in taste how could you resist?
2. Strawberry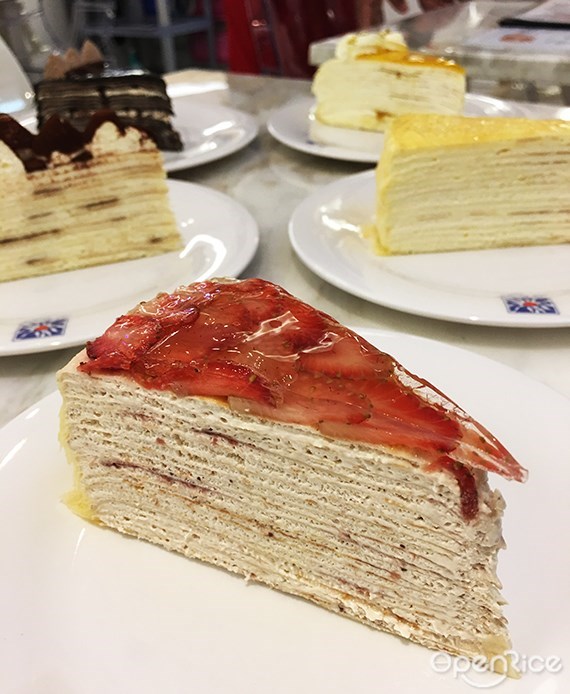 Made with fresh strawberries, the strawberry puree provides a mixture of sweet and sour touch to the creamy mille crepe. Surprisingly not only girls, many guys do love this flavour very much too!

3. Mango Yogurt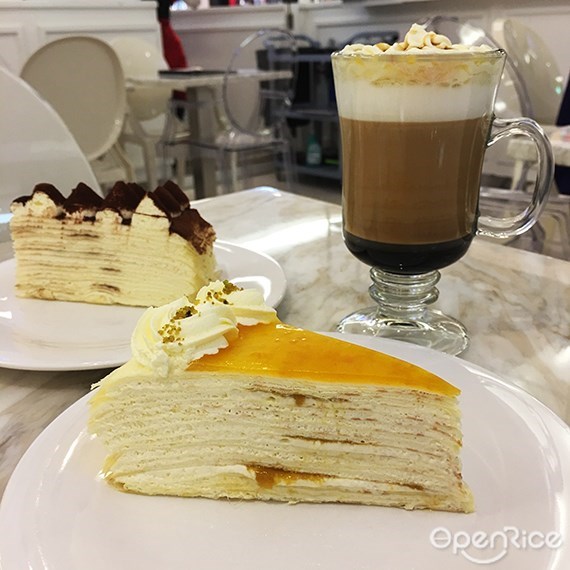 If you love mangoes like we do, then you must be a big fan of Nadeje's Mango Yogurt Mille Crepe! Mango and yogurt make the best match for the flavour, with some smooth cream cheese added in it you will be surprised at how good it tastes!

4. Double Chocolate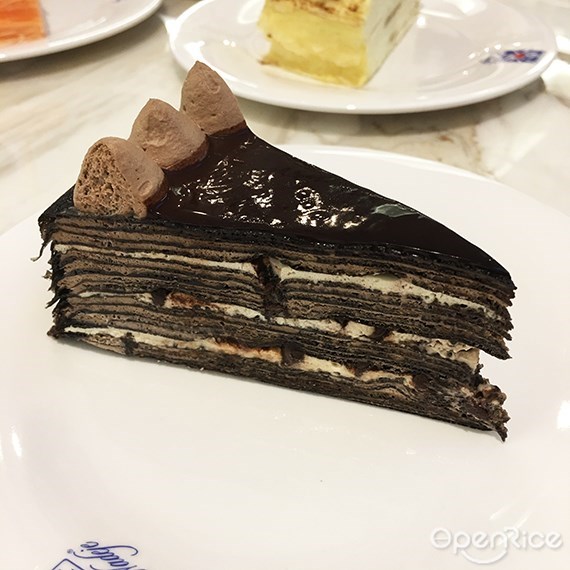 If you would like something chocolatey, Nadeje's Double Chocolate Mille Crepe is ready to please your taste buds. Premium dark chocolate is used to enhance the quality of taste, each and every mouthful will make you fall deeper and deeper for it!

5. Tiramisu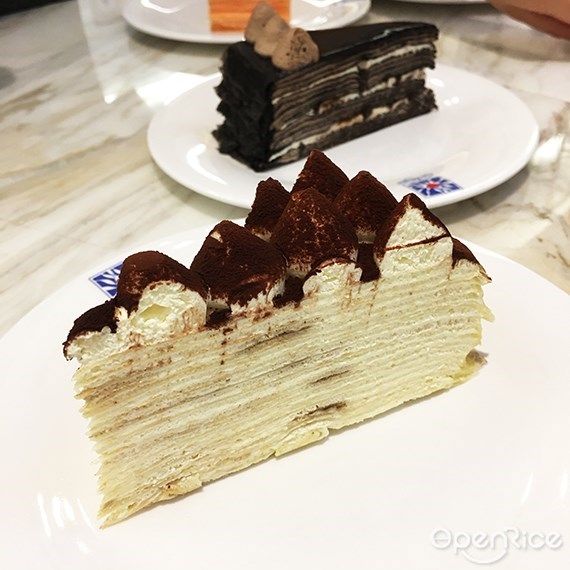 Uses Mascarpone Cheese from Italy, Nadeje's Tiramisu Mille Crepe is very rich and creamy in texture, with a mild alcoholic touch, it tastes perfectly delicious you will definitely love it
.
Premium Juicy Fruity Peach @ 1 Utama
Nadeje has launched a special premium series which you get to taste each special flavoured mille crepe in selected outlet – we visited the outlet in 1 Utama and had their Premium Juicy Fruity Peach Mille Crepe!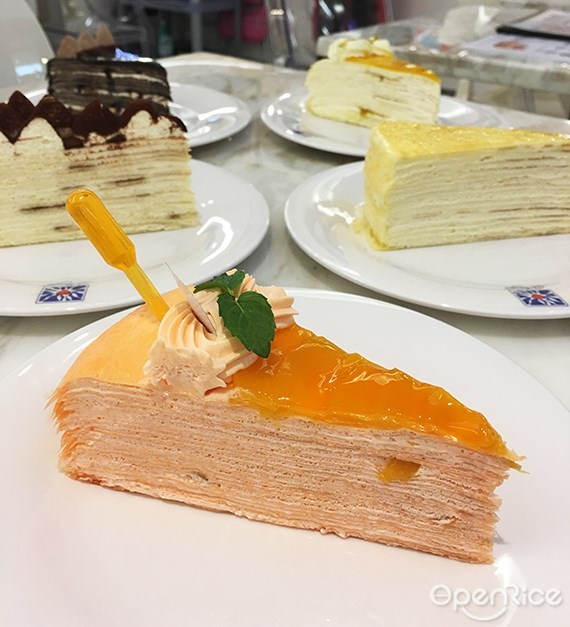 The Premium Juicy Fruity Peach Mille Crepe is tangy and refreshingly sweet – paper thin crepes layered up with creamy peachy fresh cream, simply delectable! Would you like to have a slice now?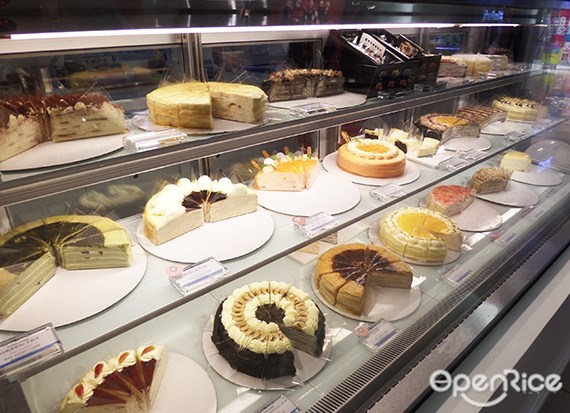 Nadeje offers total of 18 flavours of mille crepes – all freshly made with best quality ingredients, guarantee preservative free! No worries if you're considering takeaway, because Nadeje provides ice packs for all takeaway cakes in order to keep them fresh!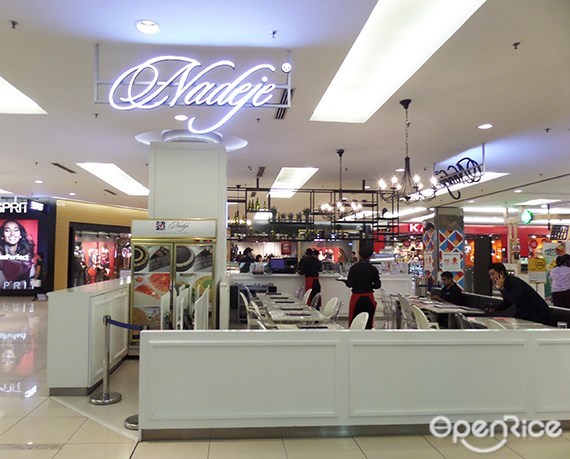 Nadeje's outlets in Klang Valley
CLICK HERE!