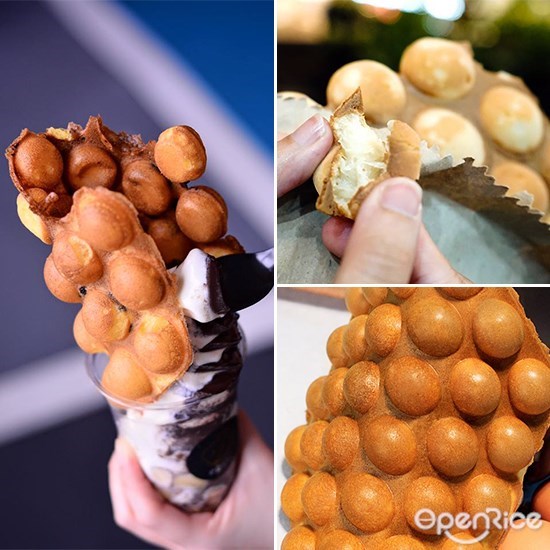 Whether have you tried it or not, Gai Daan Zai are one of the must try street snacks when you're at Hong Kong. Coming back to Klang Valley, bet you didn't realize that this trend had becoming somewhat famous here! Eaten not just plain normal, you can have them with all sorts of patterns here! Let's hunt them down and eat it up today!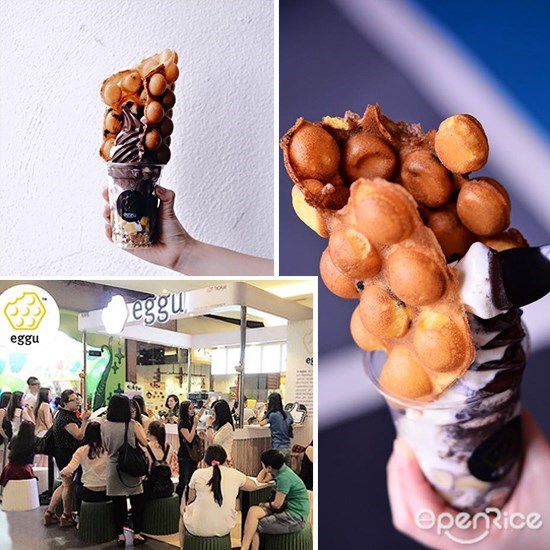 Photo credit to: br>
Eggu Facebook
Specialty
:
Chocolate and Vanilla Ice Cream & Hot Crispy Eggu in a cup, perfect!
How would they taste like eaten hot and cold? Smooth and soft ice cream that matches the hot eggette, you must try their signature of 'Eclipse'! The eggette is crispy in the inside and soft inside, such a perfect match! Get them from Atria Mall today!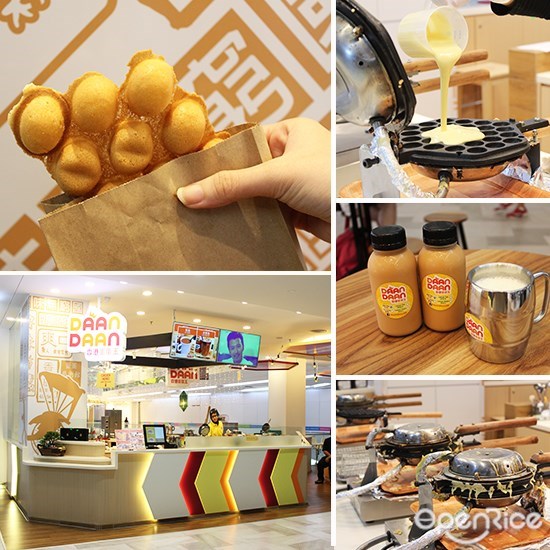 Specialty
:
: Original Gai Daan Zai Flavor and HK Style Milk Tea
Located at Ara Damansara, Evolve Concept Mall, this is another must try! In fact it tastes fragrantly good when you're nearby their stall! Owner of the stall is from Hong Kong and it tastes just like the ones you get from HK! Crispy and very thick egg taste that is fragrant; one bite will never be enough! Meanwhile, the milk tea tastes smooth too! Plus they do have waffles that are equally good!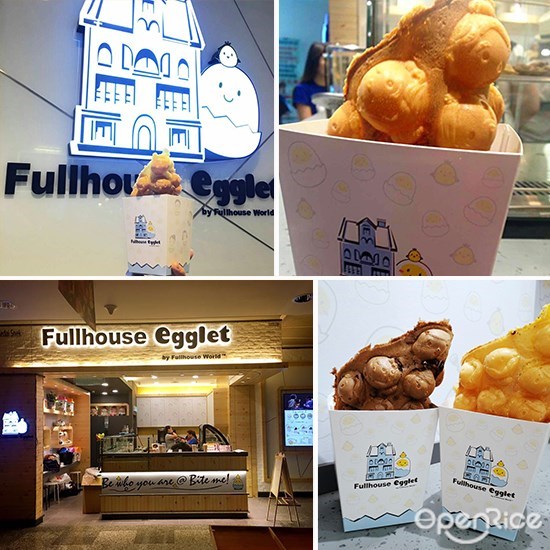 Photo credit to: br>
Fullhouse Egglet Facebook
Specialty
:
Can be eaten with different types of dipping sauces, so creative!
Aha! Located at Berjaya Times Square, specially selling Gai Daan Zai only! Besides the original flavor, they too have other flavors like chocolate, Bamboo Charcoal Cheese and more! What is special here is that patrons can choose their dipping sauce like peanut butter, strawberry, chocolate and more!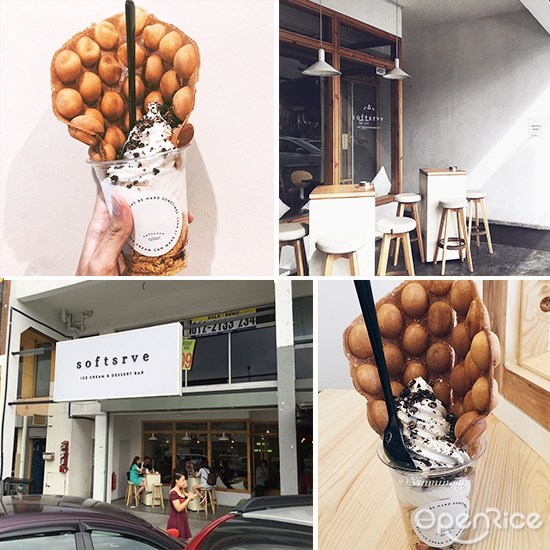 Photo credit to: br>
Sorfsrve Facebook
Specialty
:
Eggette and Soft Serve Ice Cream, hell yeah!
Softsrve is known for its soft and creamy 'soft-serve' ice cream that everyone been flocking for. Thus, they too have this eggette to be eaten together with it! Called as 'Big Breakfast', this is because it is just as good as your breakfast platter! Made up from Chocolate Granola, Cereal Milk Softserve, Eggette and more to get in that cup, you got to try this for sure!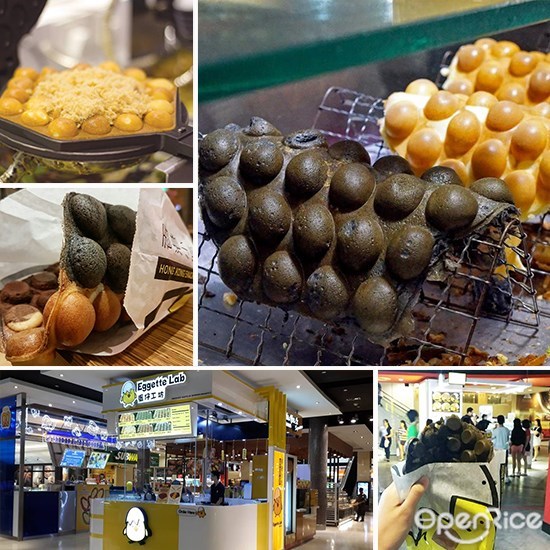 Photo credit to: br>
Eggette Lab Facebook
Specialty
:
Variety of flavors, with Chicken Floss, Pandan, Bamboo Charcoal Cheese and more!
Located at major malls like Sunway Pyramid, IOI City Mall and Pavilion KL, you will see that patrons are willing to wait for that piece of delicious and great Eggette without fail. So many flavors to choose from, a piece of Eggette here will never fail to satisfy your appetite. Smells so fragrant even from afar, you really got to try this and you'll know how great it is. Crunchy and yummy!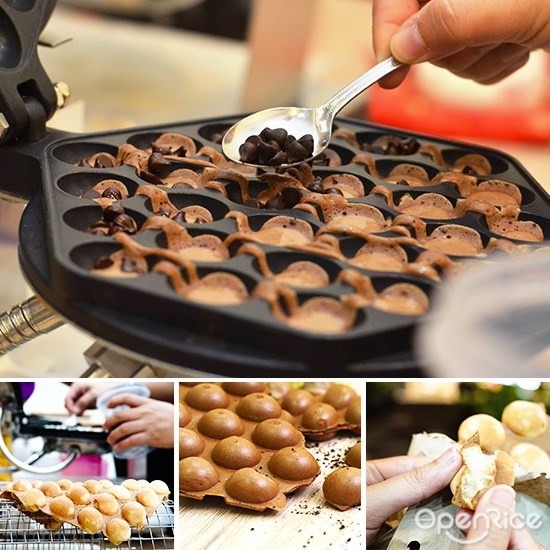 Photo credit to: br>
Q Zai Eggette Facebook
Specialty
:
Sausage Eggette? Wow!
Oh? Located in Mid Valley, you might have heard of this before – Q Zai Eggette. They have quite some flavors for you to indulge on like chocolate flavor, sweet corn, green tea and a few more to choose from. Besides, now they have a new creation of sausage eggette and they tastes good too! A special combination that you had never thought of!