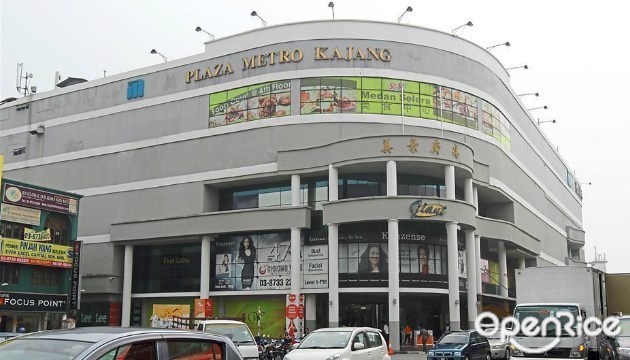 Kajang is pretty well-known for their satay because let's face it — they do have the best satay. However, don't think all Kajang has to offer is satay! Sure, their satay is exceptionally delicious, but there are so many food places there waiting to be explored. In recent times, more and more food places have opened up. Today we bring you 10 avenue food places in Kajang!
Their menu offers a variety of noodle dishes, be it pan mee, wonton mee or prawn noodles. They're also very cheap so the restaurant is a favourite of many students. Tons of vegetables for you to choose from. Be sure to get a taste of their Dry Mala Pan Mee specialty, a specialty of the boss' wife. Not only do you get to choose the type of pan mee noodles, the chili sauce is made using several chilies. It's sure to heat up your stomach!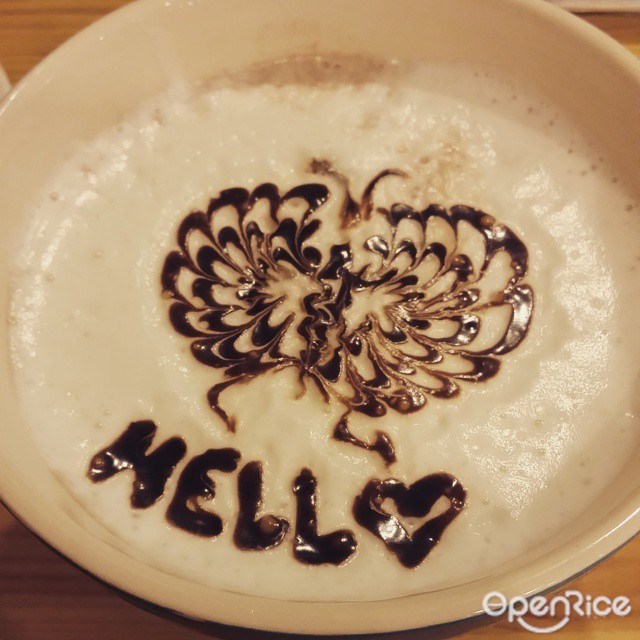 With a comfortable environment and aesthetically pleasing interiors, this charming café is the ideal place to have your afternoon tea in. Their menu is very creative; certain food is limited to certain times of the day. We recommend their signature Grilled Chicken, can be completed with either a side of mashed potatoes, fries or onion rings. Looking to have some coffee instead? Why not go for a bowl of Choc Freddo? Yes, you heard that right! The drink is served in a small bowl with completed look of latte art to give it the gimmicky finishing touch.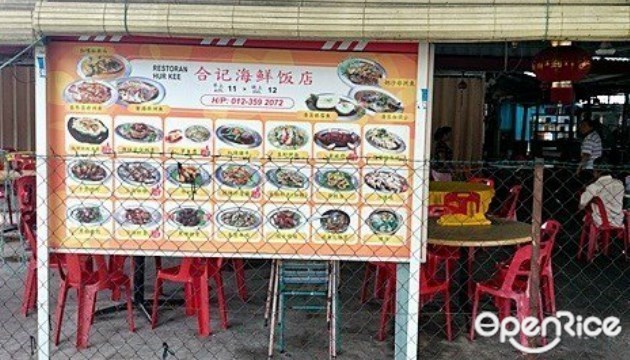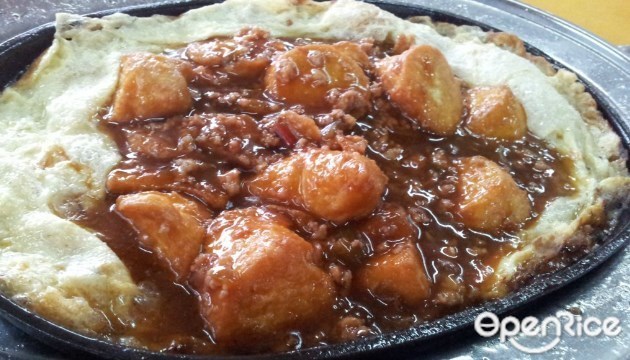 Calling all tofu lovers! Their Signature Sizzling Tofu is a must. Eggs are cooked in the sizzling pan before the tofus are placed atop, drizzled in meat gravy. Nowhere else could you find sizzling tofu this good. Another signature dish is the Fried Lotus. The smell is very garlicky and the lotus is fried with kidney beans, water chestnuts, celery, and carrots. Other dishes are worth trying as well, especially the Pineapple Spare Ribs — ribs in a pineapple served with a sour-sweet gravy.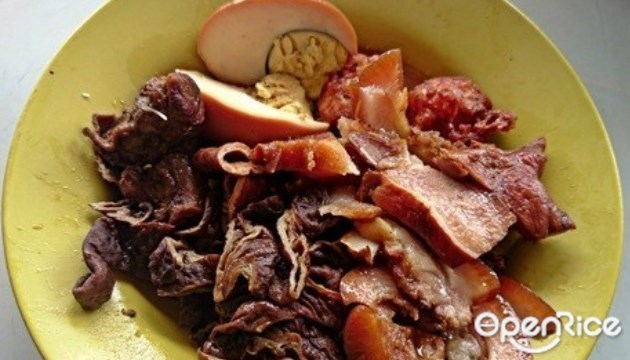 Known for their braised pork, Wong Kee serves not only pork meat but also pork innards, including intestines and ears. All meat is fresh and thoroughly cleaned before cooking, so you can be assured of their hygiene. Other than braised pork, they also serve braised eggs, noodles and yong tau foo. This place would already be swarmed by people as early as 1:30pm.
5. Roti Canai 17 Restaurant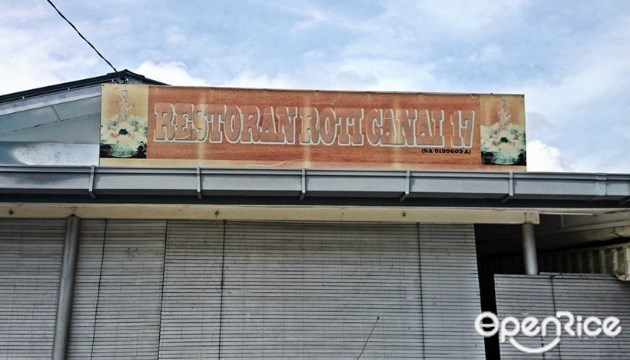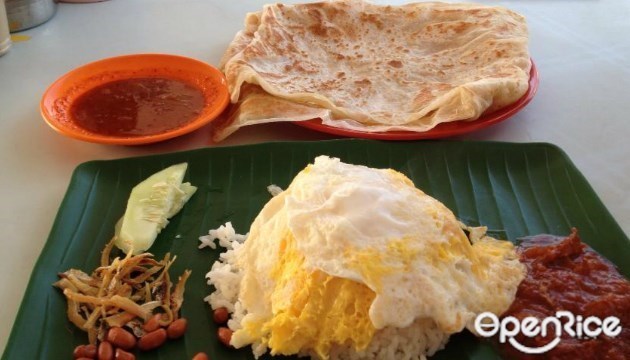 Located near the area of Sungai Chua, this mamak only serves roti canai and nasi lemak. The reason why we recommend them is because their roti canai is very thin and crispy — easy to eat and it tastes very good with their dhal curry mixed with sambal. Their nasi lemak is fragrant. They serve the same sambal they mix in their dhal curry for their nasi lemak along with some fried egg on top. Makes a simple but good lunch.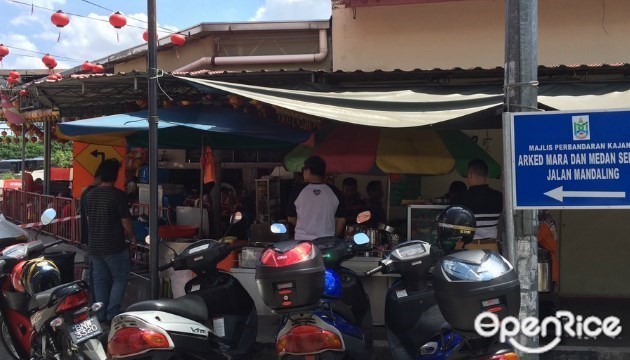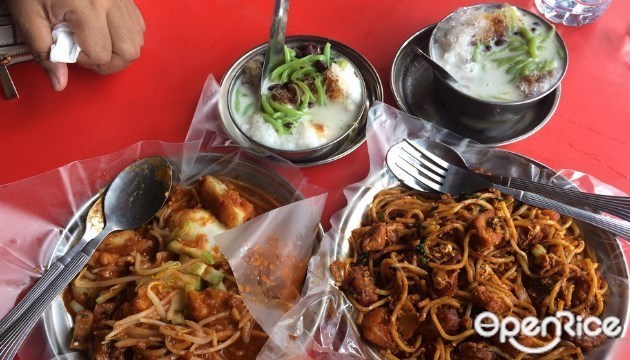 Located just beside the Shen Sze She Yar Temple, this stall has a history stretching over 30 year. Despite being a stall, the owners are very particular about hygiene. Their cendol is drizzled with sweet brown syrup that gives it a flavor of its own when tasted with the coconut milk. Besides cendol, they also have rojak and noodles, so if you're not full from a bowl of cendol, go ahead and get yourself a plate of their Maggi Mee Goreng.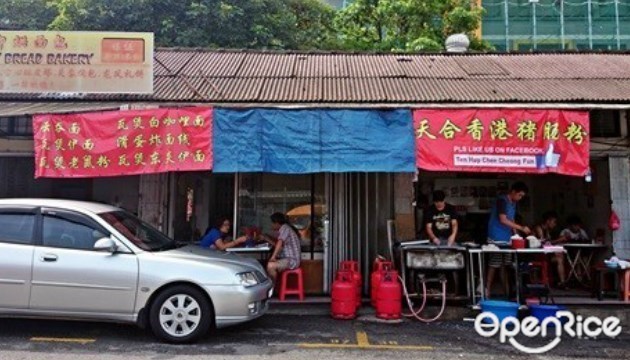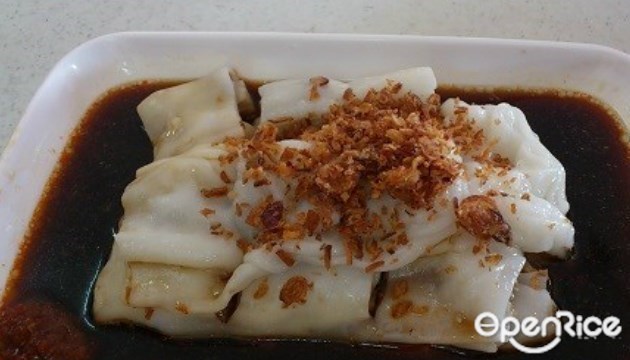 You can never go wrong with Hong Kong-styled chee cheong fun, so if you happen to be visiting the street market in Kajang, why not drop by this shop to have some? You can have your chee cheong fun filled with either prawns, braised pork meat, or both! They're then topped with fried onions and served with sauce and sambal. A heavenly combination that's reasonably priced.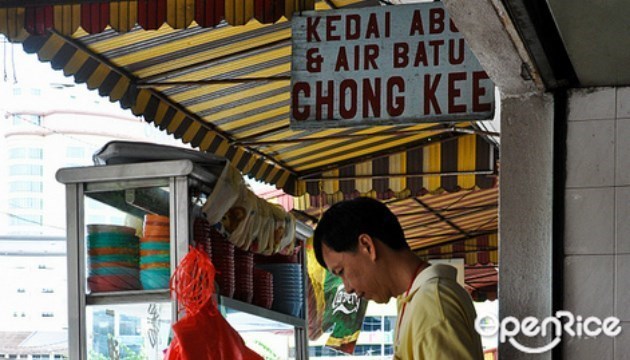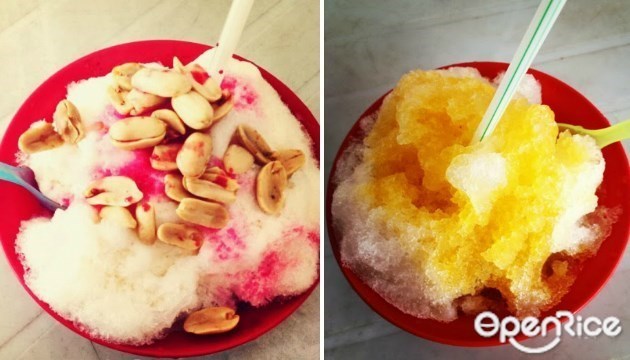 On the same row as Ten Hup Chee Cheong Fun is Kedai ABC & Air Batu Cheong Kee. Why not pop in to have some ABC for dessert after a fulfilling meal of Hong Kong-style chee cheong fun? Besides the standard ABC, they also offer shaved ice of other flavours, such as grape and pineapple, filled with ingredients that include longan, red beans, corn, grass jelly and peach amongst others.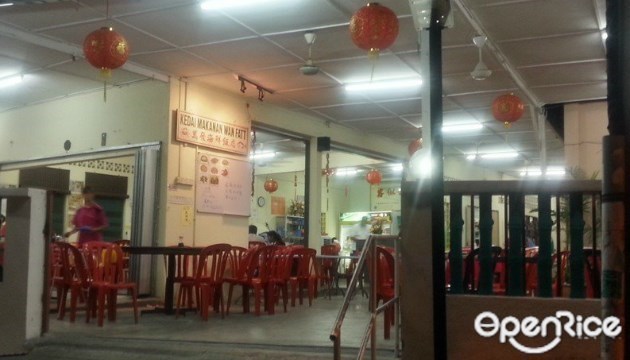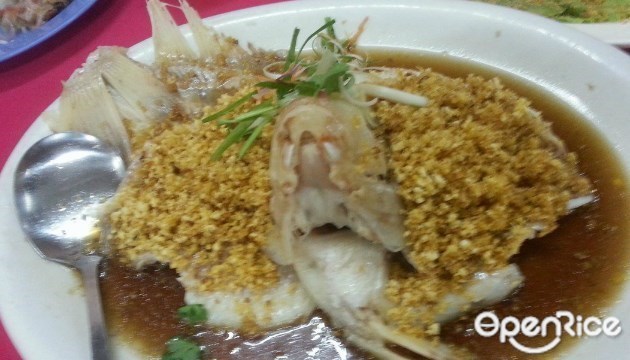 The spotlight of this restaurant goes to the signature Preserved Radish Steamed Fish — steamed fish served with preserved radish and added ginger, fried onions, garlic and chilies. Other dishes we recommend are Sambal Kangkong and Double-Styled Deep Fried Ribs, in which ribs are deep-fried and served in two different styles — BBQ sauce and mayonnaise dressing, both served on the same plate! The restaurant is usually packed with patrons, so make a note to come early to get yourself a place.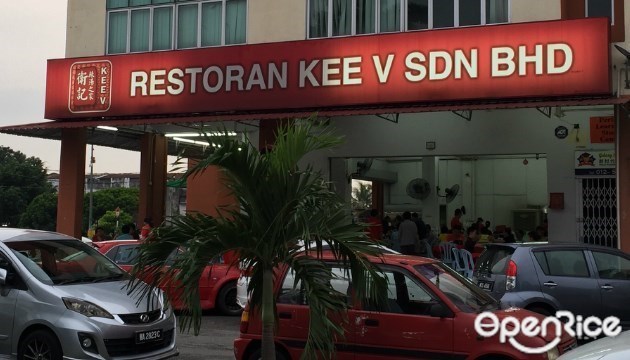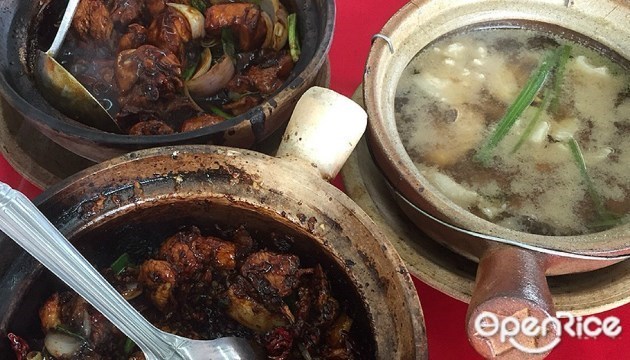 Satay isn't the only thing Kajang is all about — hot soups too! Their signature Hot Soup is served in a claypot and you can choose to have it with pork, chicken or both. That's not their only signature dish either. Others include Spicy Meat, pork sizzled in spicy sauce, and Claypot Wine Chicken, chicken meat served in a mixture of sauce and hua diao jiu, a type of Chinese wine made from glutinous rice and wine. If you think the Malaysian weather isn't hot enough, give Hometown Hot Soup Restaurant Kajang a visit to double up the heat.


You might be interested in:
5 Different Types of Chinese Satay that's Deliciously Barbecued!

Finding Serdang Delicacies! Top 10 Food Places You Must Try in Serdang
11 Food Stops from Sungai Buloh to Kajang with the New MRT Lane!