Since opening its doors May 5th last year in Kota Kemuning, the restaurant
Mayflower (五月花大酒樓)
has been cooking up intricate delicacies inspired by the various regions of China — Zhejiang (浙江), Jiangsu (江蘇), Taiwan (台灣), and Guangdong (廣東).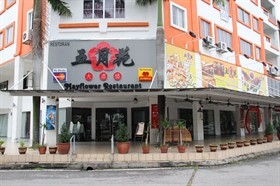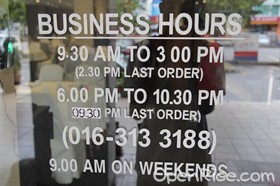 At the same time, wedding banquets are welcomed. Its second floor is designed to accommodate up to 400 people for events, whereas its first floor can hold 250 people for casual dining purpose. These make the restaurant very community-friendly. So it shouldn't be surprising that in such a short time, it's emerged as one of the area's most celebrated Chinese eateries.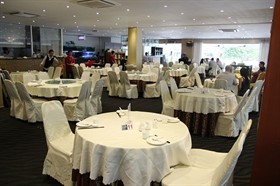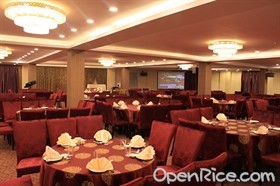 For our next MakanVenture, we'll be bringing you there to sample some of the restaurant's finest and newest culinary masterpieces, including:
ZHEJIANG'S THREE TREASURES
(紅梅三寶) A trio of mouthwatering Zhejiang-style appetizers: crisp, juicy, sweet-savory bamboo shoots and asparagus stir-fried with spicy XO sauce; braised meaty mushrooms and assorted vegetables in a clear "egg drop soup-style" gravy; and Napa cabbage simmered gently with oceany-sweet-briny scallops.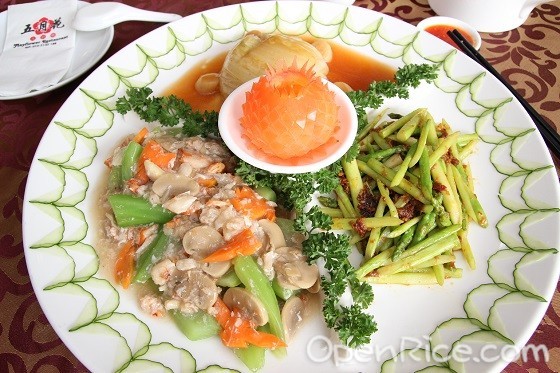 SHANGHAINESE POACHED CHICKEN
(上海水晶雞) Chicken is coddled in a flavorful stock and shocked in cold water to halt the cooking and "tighten" the skin, giving it a pleasantly unctuous, silky, and springy texture, as well as a thin, gorgeous layer of chicken-fat jelly underneath. Chinese herbs are added to flavor and break the meat's "rawness."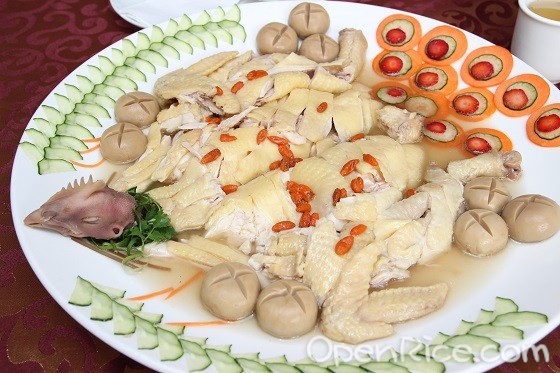 CHINESE PORK KNUCKLE
(脆皮豬手) One of the latest offerings from the restaurant. Huge pork knuckle is marinated in the chef's secret marinade and deep-fried to a glorious golden brown. It gets crispy on the outside, while tender and succulent on the inside. Not overly greasy, too. The only thing is order must be placed in advance.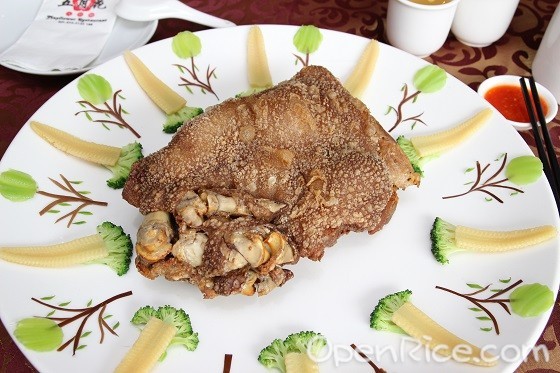 STEAMED FISH OF THE DAY WITH PRESERVED DAIKON AND GINGER
(菜圃生薑蒸時魚) Fish is treated minimally to highlight its freshness, and steamed only to order, with preserved daikon and ginger.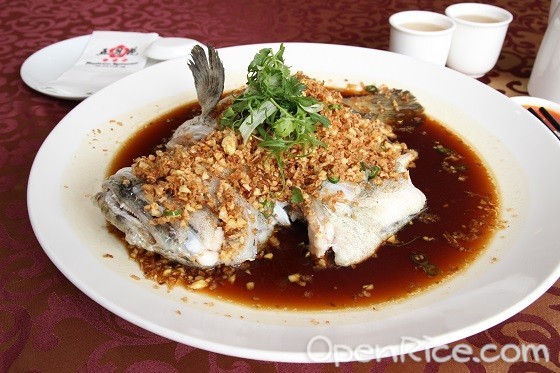 BUTTERY SHRIMP WITH CORN KERNELS
(栗米奶油蝦) Our good ol' favorite. Made even better with jumbo shrimp. Kernels of juicy, sweet corn are thrown in for good measure.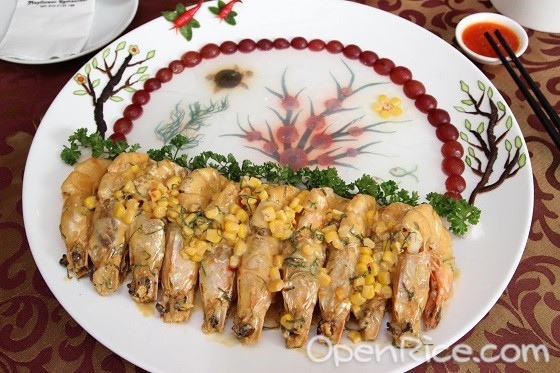 HAKKA BRAISED PORK BELLY
(客家焢肉) This is a Taiwanese Hakka dish. Large, thick pork belly is braised long and slow until melt-in-your-mouth tender. It's then sliced to serve, sandwiched between steamed buns, in its own braising sauce along with fresh vegetables and ground roasted peanuts.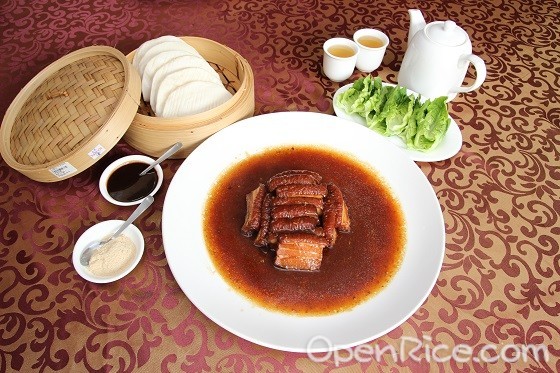 HONG KONG-STYLE SAVORY STEAMED RICE WITH CHINESE SAUSAGES, MUSHROOMS, AND CHESTNUTS
(港式臘味飯) Uncooked rice is stir-fried briefly with sautéed Chinese sausages, shiitake mushrooms, chestnuts, and dried squid to impart flavors. Everything is then steamed together, in just enough broth, for an umami-packed, comforting rice dish.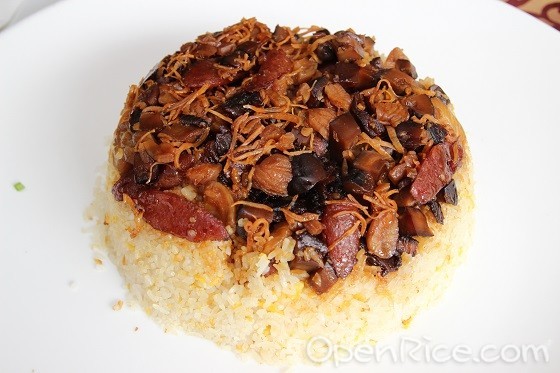 ROYAL JELLIES & FLAKY SHANGHAINESE PASTRIES
(蝶舞花香) The pastries are short and flaky, with a lotus-seed paste filling and salted-duck-yolk center. Whereas the jellies — wobbly and translucent, with chrysanthemums, goji berries, longans, and everything good for you in between — are light and cool you down on a hot day.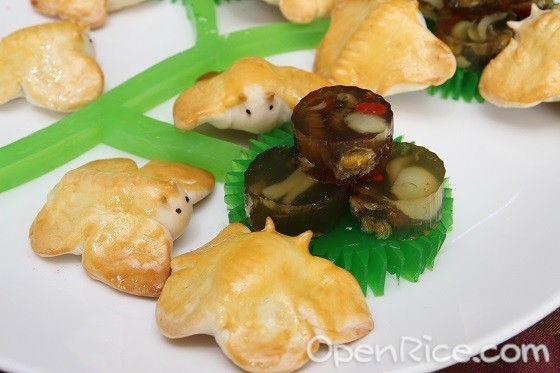 And if you're in luck, you may even get to sample the restaurant's house-made snow-skin mooncakes. They're seasonal treats are made only to order, with no preservatives or other additives, and have to be consumed two days from purchase. That's how fresh and unadulterated they are! To join the MakanVenture at Mayflower restaurant, 6:30 p.m. on Aug. 28, register for a seat now! We hope to see you there!
* The restaurant now offers exclusive discount for OpenRice members! Grab it here.
Find out more best chinese restaurant
Discover more hottest fish restaurant