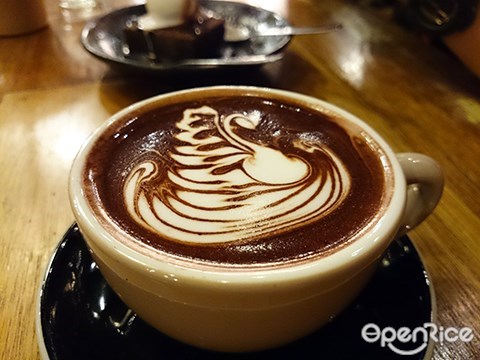 Chinese New Year makes it the best as you can go to house visiting and get red packets and delicious food too. But what if you do not have a lot of plans during the Chinese New Year and usually stays at home, hoping to have some plans? Then, why not get your friends or family along and visit these cafes as they are operating as usual when many places are closed! Let's take a peek at these cafes and yay! Plan your outing this CNY!
1. The Forum @ Desa Sri Hartamas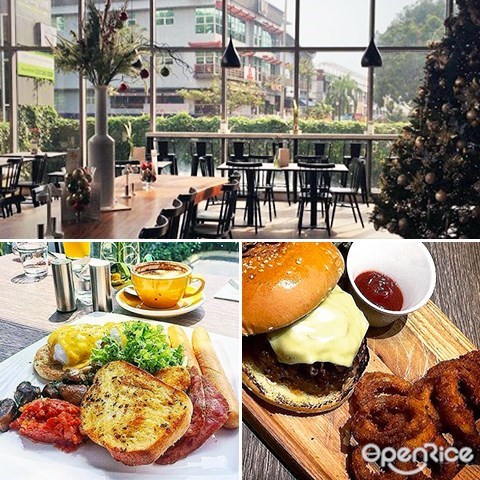 Located at Desa Sri Hartamas, The Forum café in KL are bright and cozy as the whole café allows the natural lighting goes through the windows. This place will sure to be a selfie-friendly zone! A nice place to gather around with your partner or friends and enjoy their comfort food, desserts and coffee! They are open from 11.00am – 11.00pm.
2. Buns & Meat @ Lakefields, Sungai Besi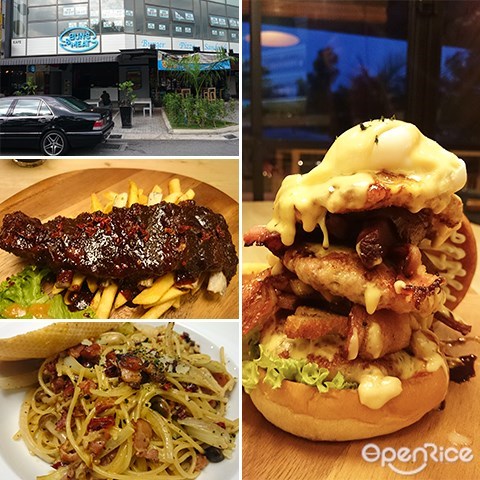 What about some pork burgers and delicious pork ribs to enjoy during the Chinese New Year? Of course that'll be the best choice! Come to this cafe in KL and enjoy the great ambience and food while you gather with your friends! From their famous Porkzilla burger to the Runny Mess, they are really delicious and worth trying! Looking forward to visit them during this coming CNY? You should!
3. #Stalkers @ Kota Damansara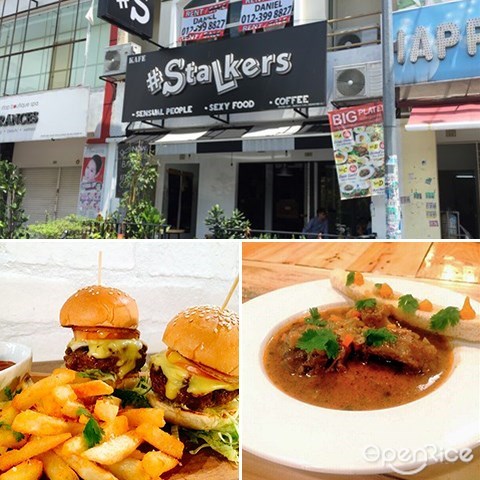 A cosy and relaxing place to chill at Kota Damansara during CNY. #Stalkers Café here would be a great place in PJ to enjoy life! Creatively painted, decorated and drawn on the walls, they are a hit here. From pastas, sandwiches, burgers, cakes to coffee, delicious food awaits you here. Although space might be a little bit pack, but #Stalkers make it a fun and best place to gather with your friends! Stalk them today!
4. Wefie Six Café @ Bandar Manjalara, Kepong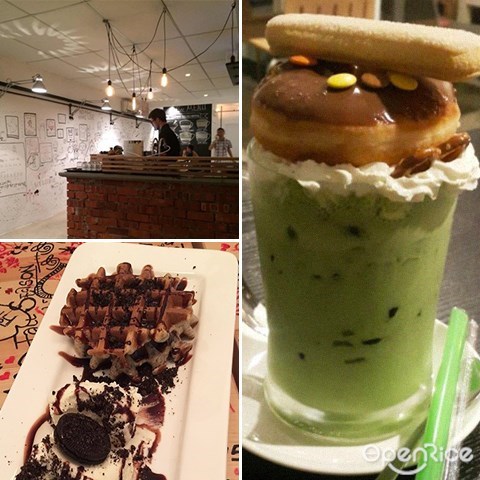 A café that gives you a youthful feeling, Wefie Six Café would be a great place to chill and enjoy time with food and friends! Upon entering, you'll notice that there are scribbles and drawings around the tables and walls; don't you think it is fun? Suitable for a family to enjoy time here, they are famous for waffles that come in a few variety, they have some milkshakes with donut on top! A must try when you visit here. Surely a great place for coffee or tea!
5. Big Hug Burger @ Subang SS15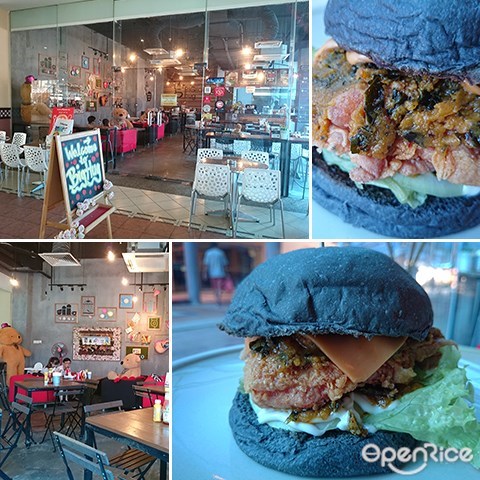 Spacious dining space, why don't you come here for delicious burgers? Decorated with teddy bears inside, they are just too cute to hug! Extensive range of burgers to choose from their menu, you can even choose the buns that you would like to have with your burgers too. From chicken, beef, lamb or even soft shelled crab burgers, don't you think it tastes delicious already?
6. Bites @ Lakefields, Sungai Besi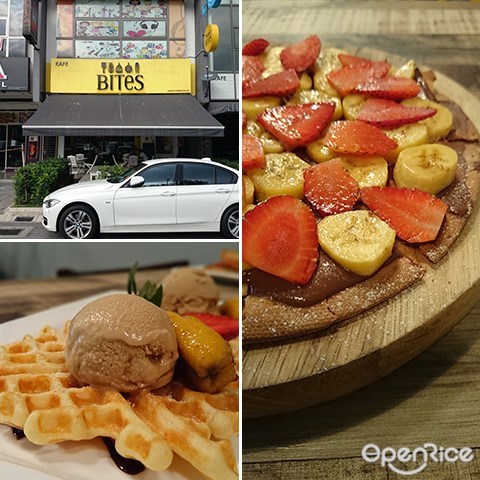 Come to Bites when you have nothing to do during Chinese New Year! Cosy and relaxing ambience, this cafe in KL surely fits gathering with friends and family too! Serves delicious waffles with grilled chicken, the famous Nutella pizza, French toasts and more, it's time to enjoy food and the festive mood here! If you have nowhere to go, come to Bites then!
7. STAGE Cafe @ Mahkota Cheras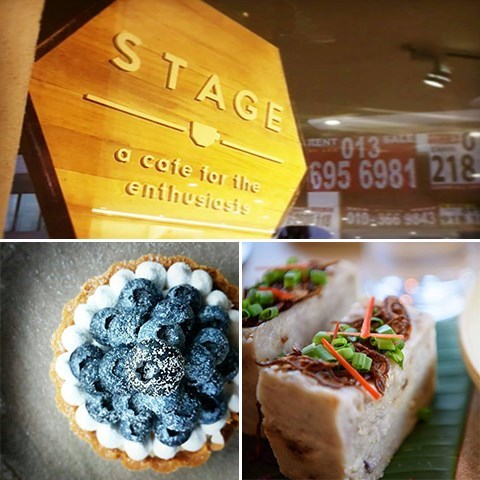 photo credit to STAGE Cafe
Another place near that is filled with restaurants and cafes, Mahkota Cheras is it. If you're around here, come to STAGE Cafe and enjoy a cup of coffee (Operating from 12pm - 5pm only on 8 February 2016 - 9 February 2016) and chill for a while before you continue house visiting! A place to enjoy grew brewed coffee, why not? They'll be closed from 10 February - 14 February and will resume back by 15 February!
8. Honey Creme @ Desa Sri Hartamas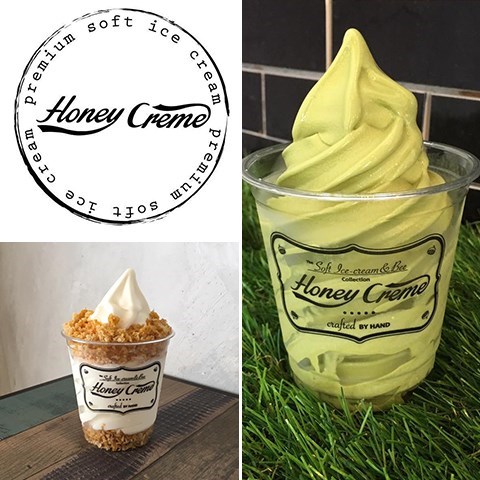 photo credit to Honey Creme
Perhaps you're busy on the Eve of Chinese New Year until the second day of Chinese New Year; fret not! They are operating by 10 February 2016, which is the third day of Chinese New Year! Every year, it'll be scorching hot and you just feel to enjoy on something cold? Come to Honey Creme and enjoy their soft serve that will sure to cool you down! be it in a cup or cone, come and chill here with your buddies this CNY!
9. Le Gardenz Cafe @ Kawasan Perindustrian Belakong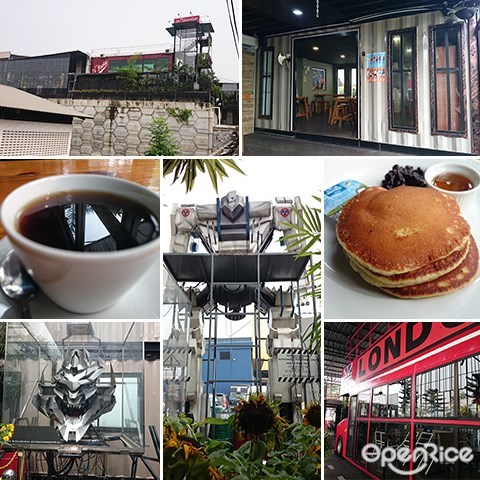 Perhap this CNY you've been looking around for a cafe to enjoy and chill with buddies, then here is it! Back into business by 10 February 2016, just right in time where you usually have no plans and prefer to yum cha! This year, they have Yee Sang as well! Why not toss with your buddies here? Come and enjoy food and celebrations at Le Gardenz Cafe!
Other Related Topics