What thoughts do you have in mind when Hokkaido is mentioned to you? Many often tell you about the natural hot springs (onsen), volcano, popular ski resorts and is the second largest island in Japan. Lots of snowfall, which is one of the reasons many travelers love to visit them during winter!
What should you know about Hokkaido then? Let us bring travel through sight, for now – let's go!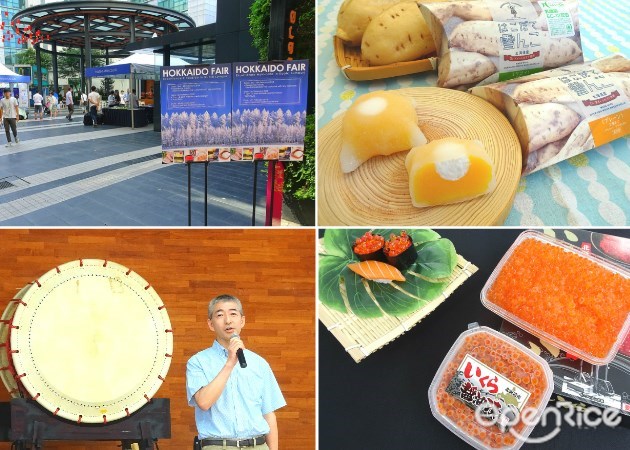 Recently, in conjunction of the Hokkaido Fair that had launched in The Square, Publika; Mr. Hiroshi KATO (Executive Director) of International Business Department of Economics Affairs from Hokkaido Government; came and officiate this fruitful event – Hokkaido Fair 2018; a total of 11 booths that brought us the best of Hokkaido's delicacies, local produce, arts and crafts.

During those 3 days of the event, patrons get to enjoy assorted delicious Hokkaido delicacies and they even performed the Japanese Wadaiko Performance which gathered lots of crowds too. Not forgetting the tradition, the event organizer was so thoughtful that patrons were able to enjoy the Yukata Wearing experience too.

Hokkaido Fair Event (Post Event information)
Date: 2 February 2018 – 4 February 2018
Venue: The Square, Level G2, Publika
Time: Friday & Saturday (11.00am – 9.00pm); Sunday (11.00am – 8.00pm)

1. Kadou Foods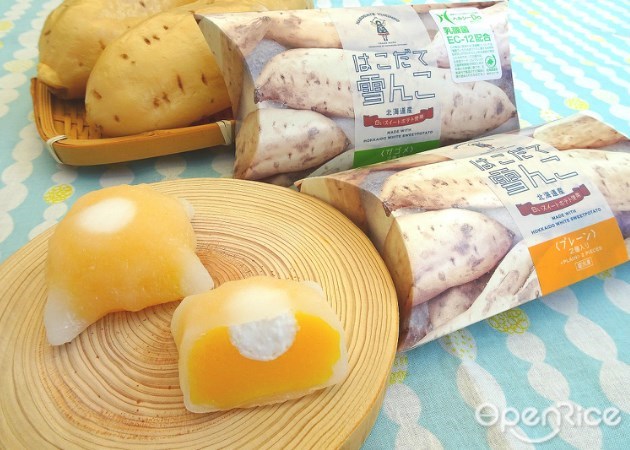 Made with White Sweet Potatoes – a local specialty that really brings out the flavor of it, natural sweetness and soft mushy texture win our hearts away easily! Made into a Mochi form, best eaten cold as it tastes just like ice cream; comes in 4 flavors of Original, Cherry Blossom, Blackcurrant and Seaweed Yogurt flavors.

2.Tomoe Hokkaido Kaikou Market (Ohta Fish Cake)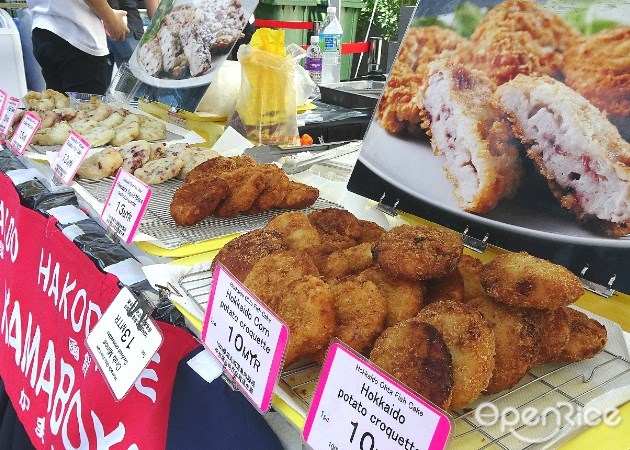 Handling down for 3 generations, they are one of the pioneer food brands and Hokkaido Ohta Fish Cakes are what they are known for. Deep fried until nice golden brown and perfection, they have in a few temptingly delicious selection like Scallop, Octopus, and Squid for the fish ball and fish cake selection, not forgetting the famous Japanese Potato Croquette too.

3.Kanei Nakamura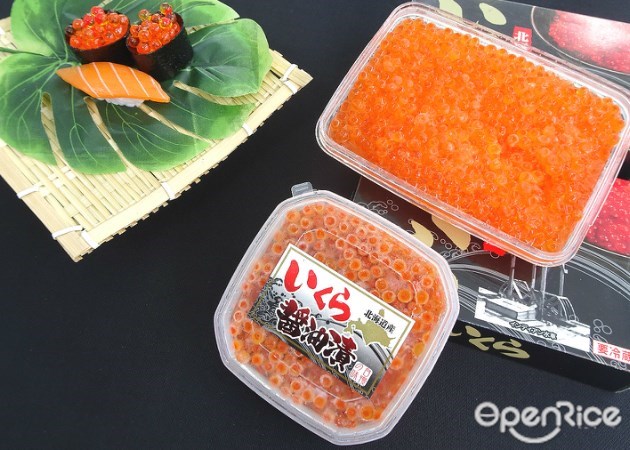 Ikura (or better known as salmon roes) were most of us Malaysians' favorite. Such a great news that during that event, we got to know that Ikura were seen there too. Clean and neat packaging that you'll be able to enjoy them just as it is, comes in two flavor of Soyu (soy sauce) or Salted.

4.Nakaieisaku Shouten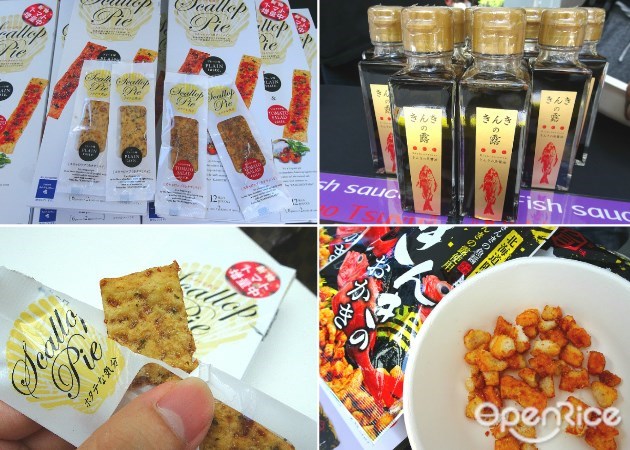 This booth gave us a good exposure of what the marine products were able to get from Hokkaido. From fish sauces, fish snacks; all of these products were manufactured with strict regulations to ensure they serve only the best to the customers. One of the many favorites of the locals – Scallop pie were nicely done and lightly flavored with homegrown tomatoes and the original scallop flavor were so easy to be taken around for a grab and go!

5. Passtem Saison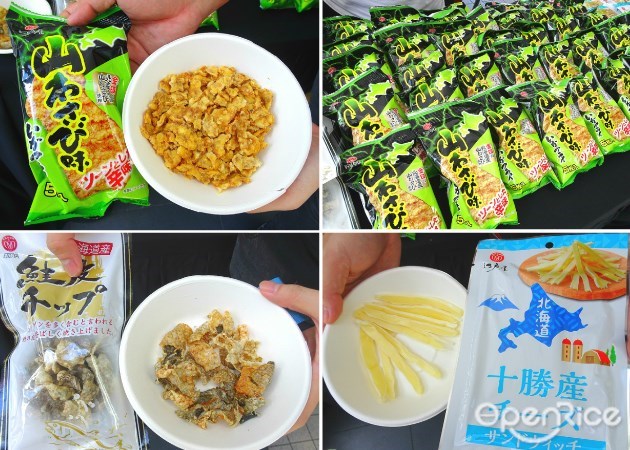 What's recommended for snacks? Then these treasures are a must buy when you're at Hokkaido! From Salmon Skin Chips, Spicy Fried Squid Snacks or the cheesy taste of Tokachi Cheese Sandwich.

6. Hokkai Yamato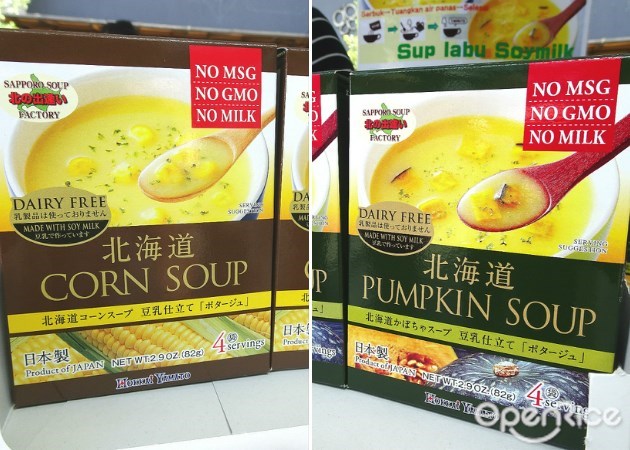 Something warm and soupy, it got to be this – with 3 NO's of NO GMO, NO MSG, and NO MILK, they are all natural ingredients used and to ensure you to enjoy these with no worries. From the famous Hokkaido Corn Soup, Tomato Cream Soup and the Pumpkin Soup, they makes it a great packet of liquid food at any time of the day.

7. Hokkaido Hamanasu Food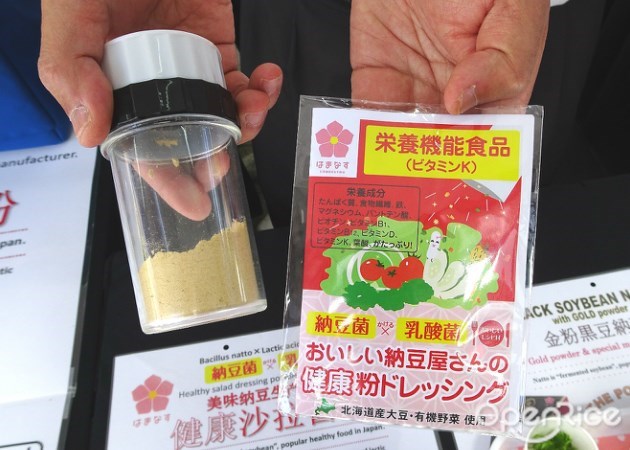 What do you know about Natto (fermented soybeans) apart from how it smells? If you're really skeptical on how it tastes from the beans itself, the Japanese are so thoughtful and innovative that they have turned them into a powdered form so that you would not avoid Natto anymore! Good for health as they have Bacillus Natto, lactic acid bacteria and more; use this as your salad dressing, sprinkled on pasta, bread, rice or even as the ice cream topping. Organic ingredients, if it is good for health, why not?

8.Abbyssal Japan/Hokkaido Kawazoe Company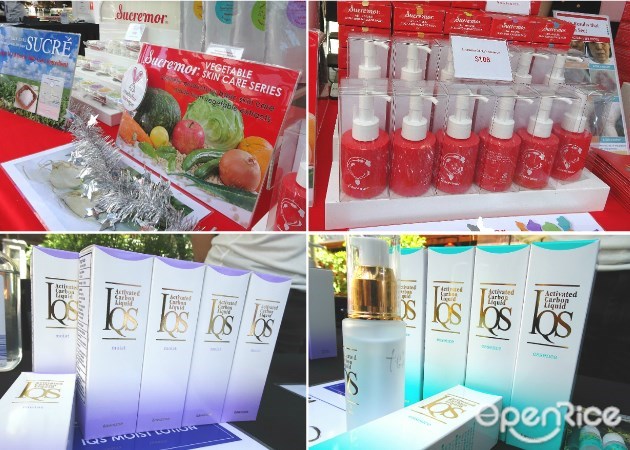 Not only food goods were available that day, here comes the consumer goods like the skin care and beauty products, bringing in two brands like Sucremor and IQS, these were surely one of the hit products to get from Hokkaido!

9. Juncobo / Takizawaveneer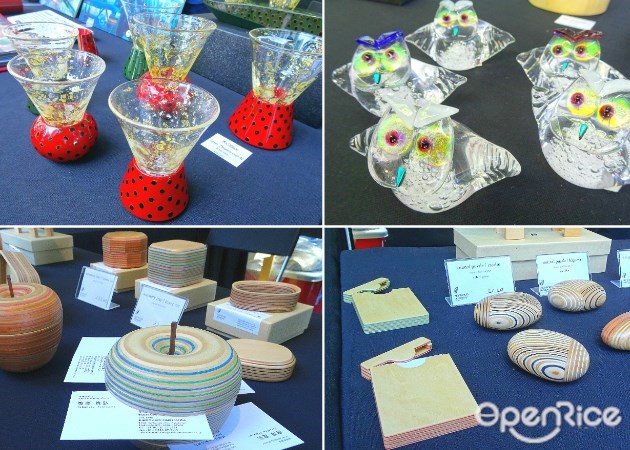 Bringing in the best of crafts, represents from Juncobo and Takizawaveneer. Presenting crafts made from glass as seen from Juncobo's – the craft and workmanship were so precise and fine and it even has gold dust, makes it looking exclusive too especially that piece of Owl paperweight. While Takizawaveneer focuses more on wooden crafts, innovative and creative designs spotted like apple shaped card holder, paperweights, animal shaped puzzles, small containers and just the right modern design for everyday use.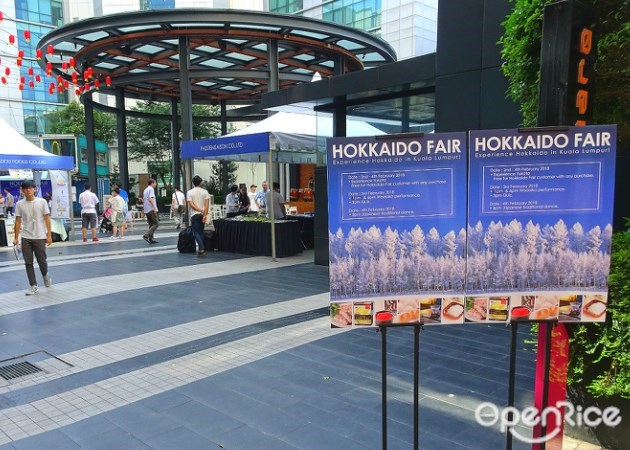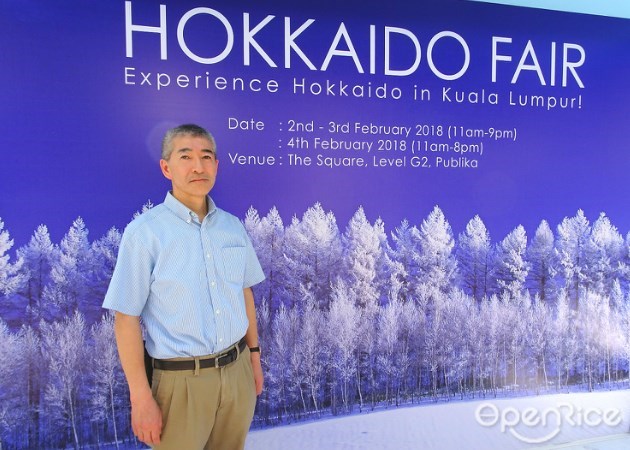 An informative event that happened over the past weekend, short but filled with useful information needed about Hokkaido; Mr. Hiroshi KATO (Executive Director) of International Business Department of Economics Affairs from Hokkaido Government said that in the near future, Malaysia would still be part of their plan to promote Hokkaido because of all the aspects like direct flights and the potential of a multi-racial country too!
Planning to visit Japan this year? Then do consider getting to Hokkaido as part of your travel trip!