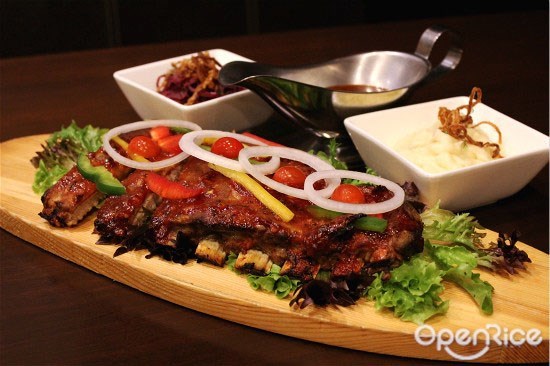 Looking for a place to indulge in some porky-licious flavours? Here's a great find for you –
Brotzeit German Bier Bar & Restaurant
offers not only dizzy arrays of imported Paulaner beer as well as old and new world wine but also authentic modern German cuisine including specialties like pork ribs, sausages and pork knuckles!
Brotzeit at Mid Valley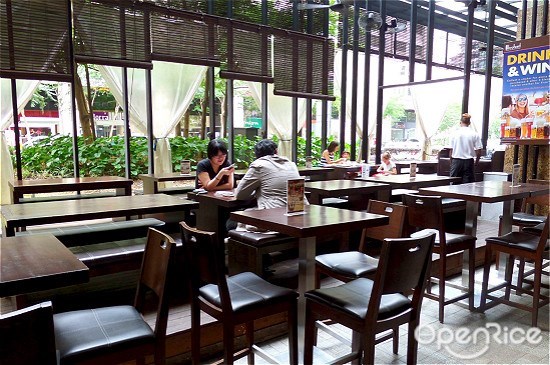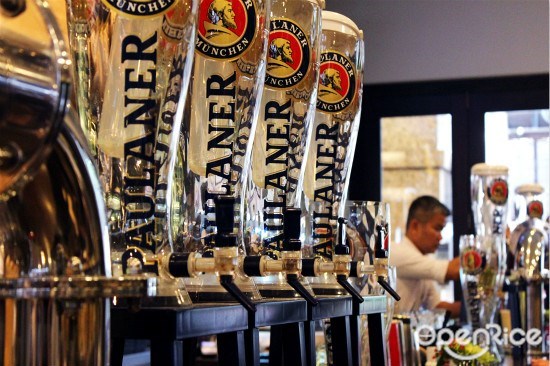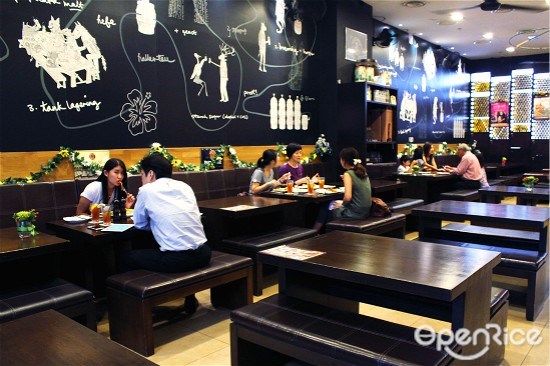 The flagship outlet at Mid Valley offers both indoor and outdoor seating is furnished with German-style wooden tables and benches, creating a cozy and relaxed ambience. It is perfect for a small snack, a big dinner or anything in between. Don't miss their generous Happy Hour offers as well as Live Bands on Thursday Nights. Ladies enjoy special liquid treats from 9pm onwards on Thursdays.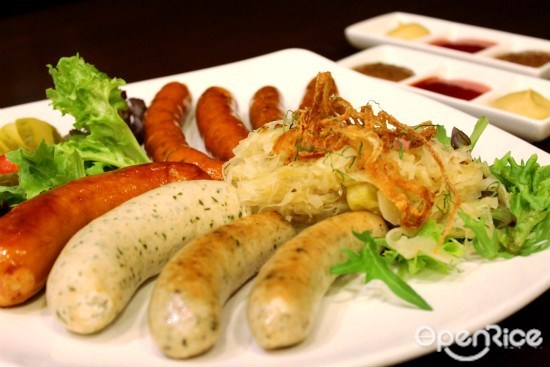 Sausages are the first things that come to many people's minds when speaking about German food.
Wurstelplatte
is good for sharing, with
spicy chicken sausages, Nurnberger sausage, pork cheese sausages, Weisswurst and garlic pork sausage
presented as a sample platter. These are not the meat-and-flour-ratio sausages that you usually get in hypermarkets, but real meat fillings with just the right amount of seasonings and spices. We would highly recommend this to anyone who wants to sample variety of gourmet sausages in one go!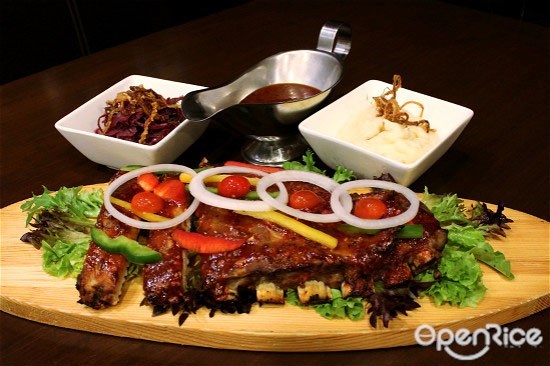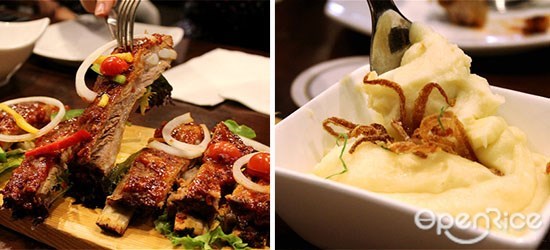 Schweinerippchen
, the
Beverian Pork Ribs - Bavarian Style Pork Ribs
is a must try. Brotzeit's signature pork ribs is infused with beer and oven roasted to perfection. The ribs are available in two flavours, original or honey flavour. Malaysians will definitely prefer the honey flavoured pork ribs as the sauce is a delicious mic of sweet and sour flavours with a strong aroma of German spices. The pork ribs is served with 2 side dishes of your choice, and you must include the mashed potatoes because it is so creamy and flavourful and is perfectly matched with the juicy and tender pork ribs!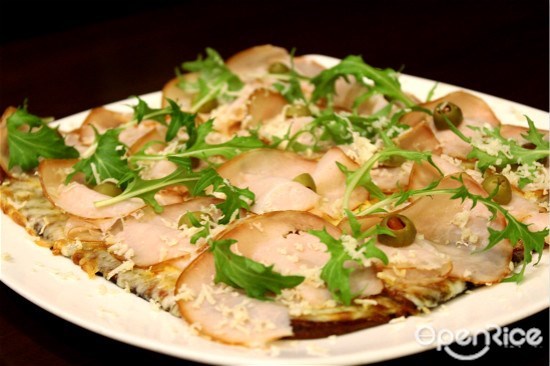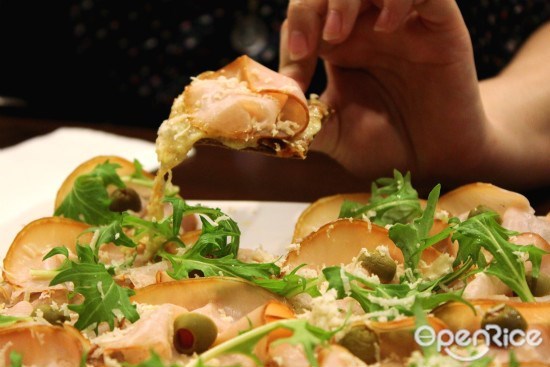 Brotzeit offers a variety of pizzas commonly referred to as "Flade" in German. Made of rye flour, the pizza base is darker than usual, and it is much healthier! Here we recommend their latest creation,
Fladen Kassler
– a
smoked pork loin pizza
with a tomato sauce base, topped with olives and freshly grated horseradish. We think this pizza works perfectly fine as snacks too because the pizza base is thin, with some cheesy flavours in it, it definitely goes well with the beers!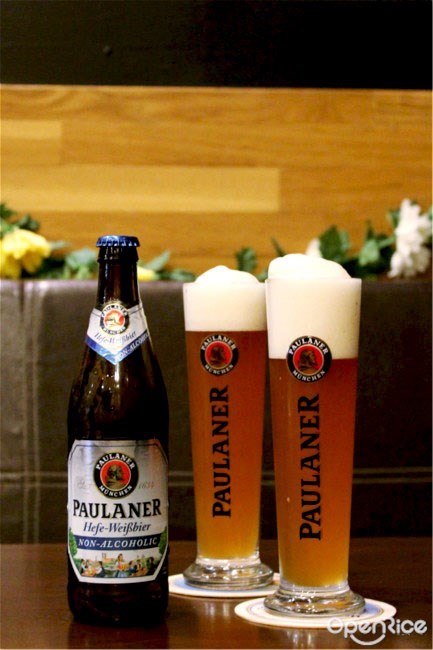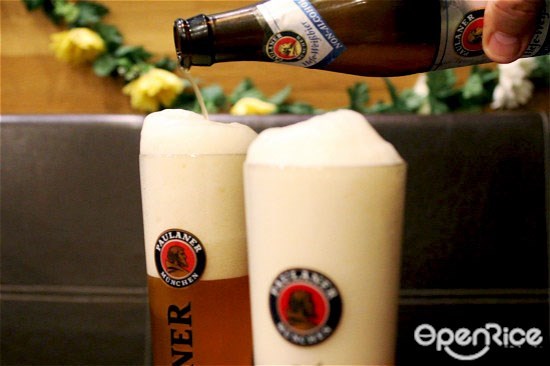 Newly added to the beer selections,
Paulaner Alkoholfrei Weissbeer
is something that everyone has been looking for – rich in vitamins and minerals, it is a non-alcoholic beer with low calories! This is so refreshing and hydrating, you can definitely take this as isotonic drink with no added. A beer that does you good, sounds legit?
Lunch Specials
What else could be better – lunch specials that include a main course and an iced lemon tea with prices starting from
RM18 NETT ONLY!
You can enjoy the value deal from 11am to 3pm, Mondays to Saturdays except on Public Holidays. Simply perfect for lunch or early afternoon meal breaks.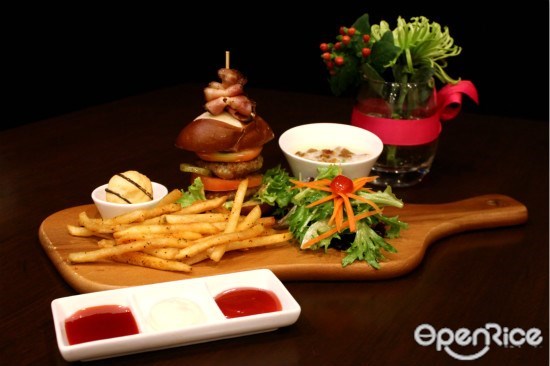 This would be the best pick from the lunch specials menu –
Mini Pork Burger Set
that includes soup, salad, pork burger, fries, cookies and a hot or iced lemon tea. You will definitely be amazed at how juicy and tasty the pork patties are!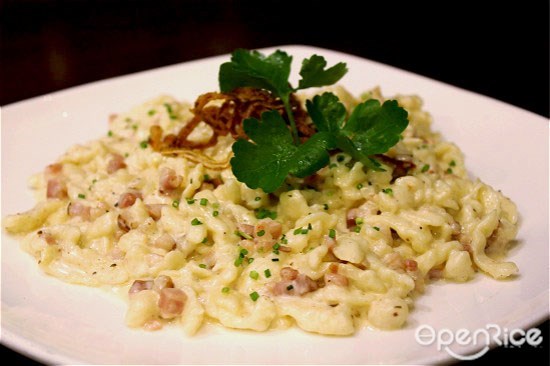 Not a big fan of burgers? Then why not trying out the
Gypsy Bacon Carbonara
! The Brotzeit version of carbonara is using homemade short egg pasta "spätzle" and whole lot of bacon chunks as the main seasoning of the dish (only minimal amount of salt is used). Three kinds of cheeses are used in the light cream sauce but it will not leave you feeling greasy at all – a perfect comfort food for everyone!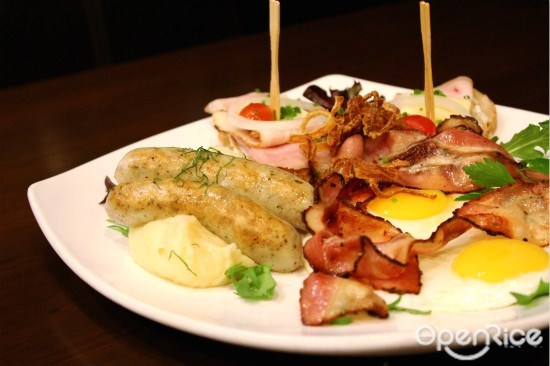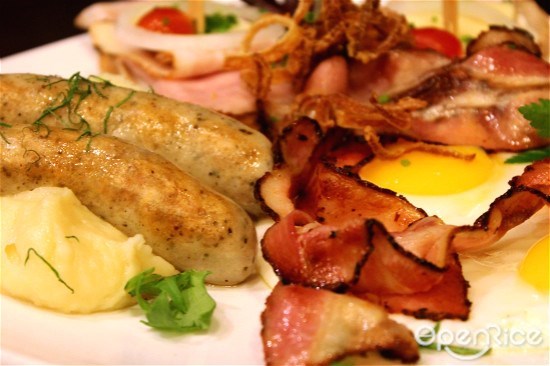 Perhaps all-day breakfast is the best answer to all your problems? Get yourself fueled up with Brotzeit Signature Breakfast that includes two farm fresh eggs, bacon and sausages on mashed potatoes and two open sliders of cold cuts and cheese. Indeed a great variety of yummy porky goodness on one plate. It is easily shared between 2 persons! (A quick note: Brotzeit does offer breakfast specials during Sundays and public holidays at specific hours, do check their variety of breakfast offerings visiting their
Facebook
!)
Desserts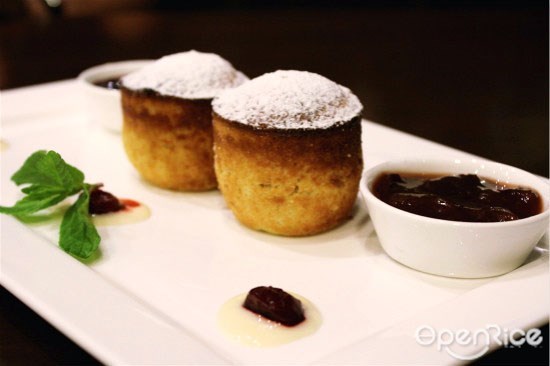 A meal is never complete without mouth watering desserts. Brotzeit's
Chocolate Lava Cake
is something different from what you are used to have – warm and gooey white chocolate lava in crispy outer shell, savour it with berry sauce, which provides a slight sour fruity hint to the palate!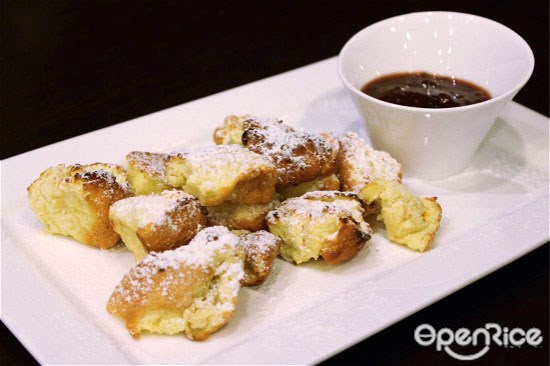 Emperor's Cake
is the German traditional dessert. Indulge yourself with the warm and fluffy pancakes dipped in the cold plum sauce, it is so tasty it will keep you wanting more.
So what are you hesitate about? Treat yourself to a delicious porky feast at
Brotzeit German Bier Bar & Restaurant
today!