* Some of the establishments / dishes below are not halal.
Made of mostly rice flour, the short, springy, and somewhat translucent
lou shu fun
("rat noodles") is also known as
ngam zhan fun
("silver needle noodles"), depending on how you view its physical shape. A popular way to serve them is first cooking in a clay pot as such a pot retains heat well and makes the whole dish seem more appealing. To take things up a notch, some vendors would crack an egg on top of the burning-hot pot of noodles, which would then require you to mix everything thoroughly to enjoy. What a sensually satisfying experience! Here are the city's five must-try clay pot lou shu funs. Don't miss out on them!
(Click on the restaurant names for addresses and OpenRice members' reviews.)
1. Restoran Yoke Heng @ Seri Kembangan
Located in the same row as the East of Highway Restaurant, this particular eatery has been operating for 20 years. It's so famous that celebrities like MyFM DJ Lam Tuck Wing, Hong Kong actors Moses Chan and Tavia Yeung have made a pilgrimage there! What's unique about the clay pot lou shu fun here is it's whitish to yellowish, and tastes best mixed with black vinegar. Of course, this is optional if vinegar drives you up the wall. It's almost souplike, topped with scallion and dried shrimp. Price: RM 7.50 (each one-serving order) Opening hours: 10:30 a.m.–2:30 p.m. and 5:30–10.30 p.m. (closed every other Monday)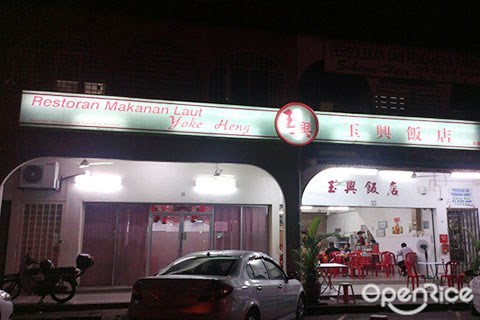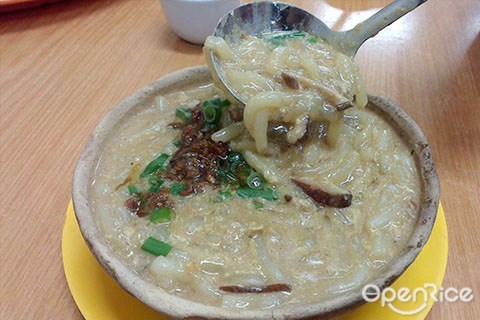 2. Restoran Goon Wah @ Taman Kuchai Jaya
Established in 1977. Even though it's always brimming with customers, its staff remains efficient and its service swift. And most importantly, its lou shu fun is presented with flame still licking the bottom of the clay pot to keep things sizzling. All you need to do is toss them well (careful with the heat!), which helps to coax flavors and aroma out of the food. Price: RM 10.00 (each one-serving order) Opening hours: 8:30 a.m.–4:00 p.m. (Closed Sundays)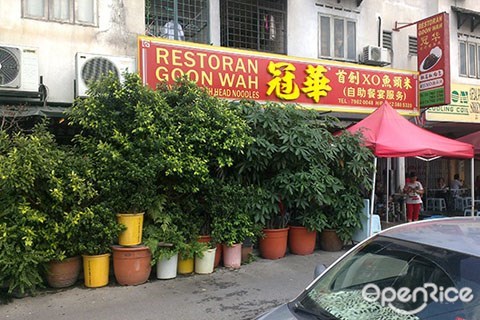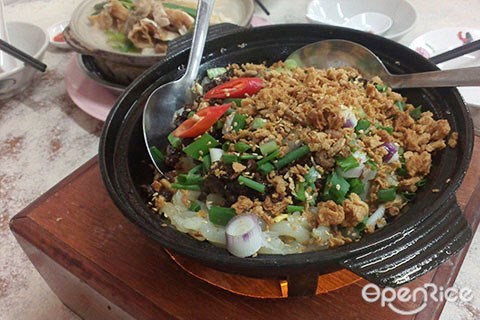 3. Restoran Claypot Station @ Kota Damansara
Been serving noodle lovers of the area and from afar for six years or so. It aims to serve MSG-free, reasonably priced clay-pot delicacies. You can choose to have small, medium, or large serving. First time there? No worries. The friendly owner and staff will make you feel at home. Price: RM6.90 (small) / RM10.00(medium) / RM12.00 (large) Opening hours: 11:00 a.m.–3:30 p.m. / 5:30–11:00 p.m., daily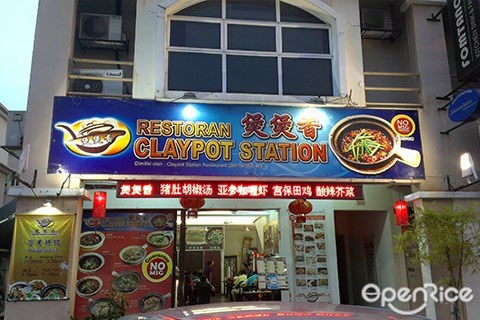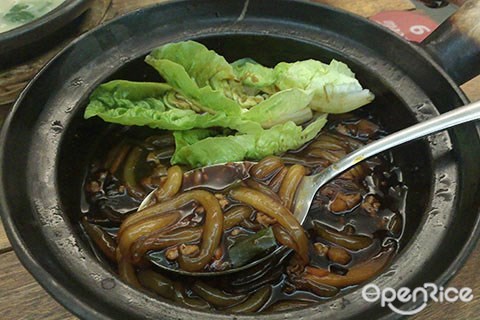 4. Restoran China Town Seng Kee @ Jalan Sultan
Along the busy street of the Chinatown is this eatery that's synonymous with clay pot lou shu fun, among its other signature dishes. It's open only for dinner and until 3 a.m., serving both locals and tourists alike. So, be sure to plan your schedule around so you won't be disappointed. Price: RM9.00 (each one-serving order) Opening hours: 6:30 p.m.–3 am, daily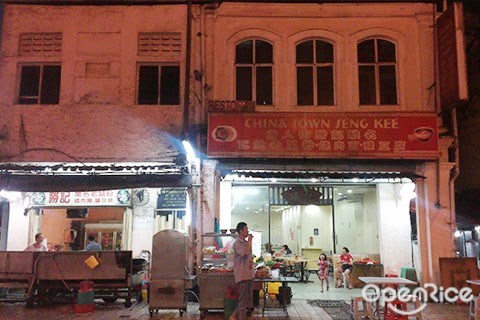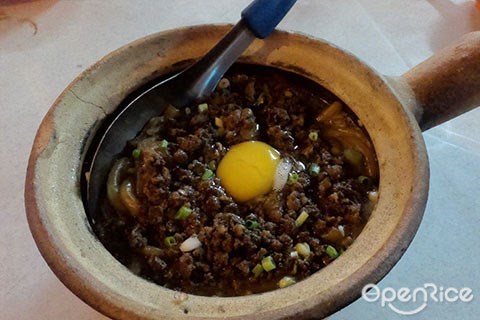 5. Restoran Murni @ Bukit Jalil
This Mamak eatery serves their signature clay pot lou shu fun to people from all walks of life. It's topped with minced chicken meat and an egg. And you've been warned here: it's always packed in the evening and at night, especially on weekends. But you should still be able to find a spot to park your car at. Price: RM6:00 (each one-serving order) Opening hours: 8 a.m.–2 a.m. (Closed Mondays)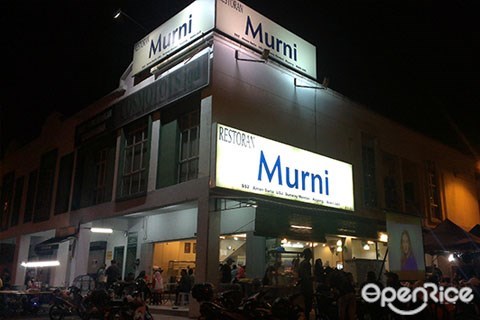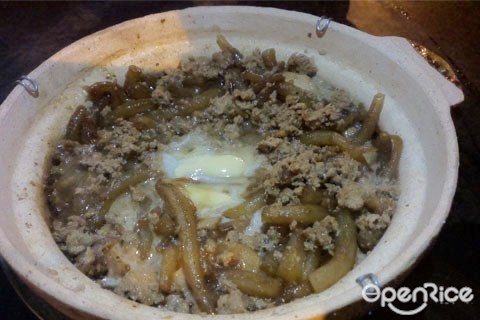 Hunt for the Hottest Noodles in Klang Valley
Hunt for the Best Chinese Noodles in Klang Valley
Other Related Topics