Kepong is known for its good food be it the viral ones or the hidden unknown ones, now they have something new that you should explore it out too. Many youngsters had 'checked-in' at this place, and said to be one of the trendiest places for Yum Cha at Kepong here, have you visited them already?


Decorated to Look & Feel like A Jungle, Green is the new thing!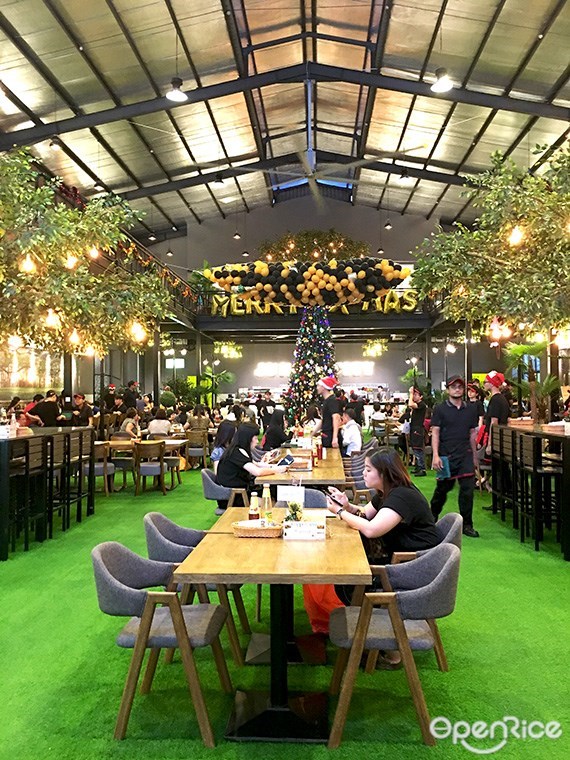 Here is it – The Jungle City is the place to be. Interior decorated to look like a jungle and indeed it feels like one. We didn't expect it to be so modernized and up to expectation when it comes to an industrial factory area where the place is huge and able to fit many tables too!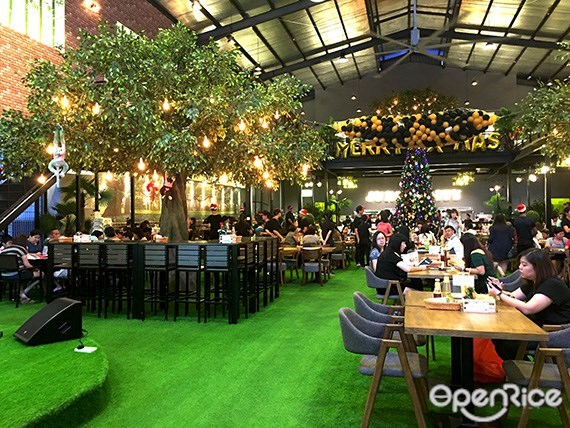 Uses brownish red bricks as the wall backdrop, has some 'trees' inside, greenish fake grass carpet flooring, and wooden colored tables; dining in a jungle is no longer a dream! Everything here is so on point where you would really imagine you're dining in the jungle.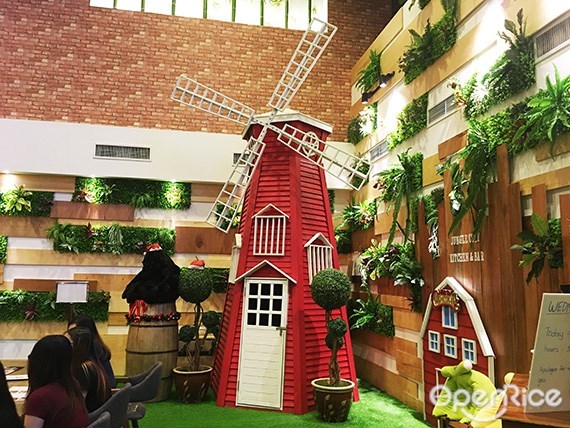 Taking a stroll around, we notice that there is a corner where you can take tons of selfies here – a mini windmill and some greeneries as background, eye-catching and so thoughtful of the owner to think of this corner for the patrons.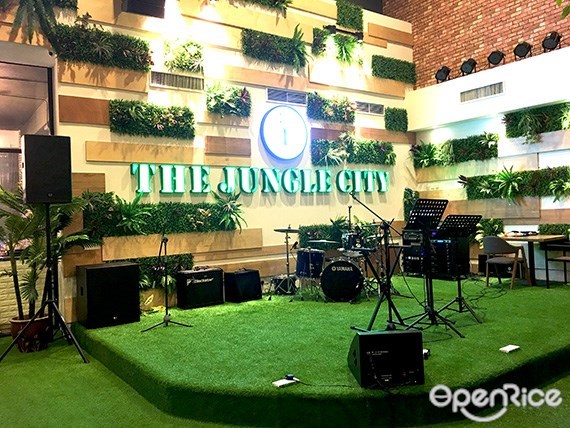 Aha! Lack of some music? No worries as they have live band stage performances too.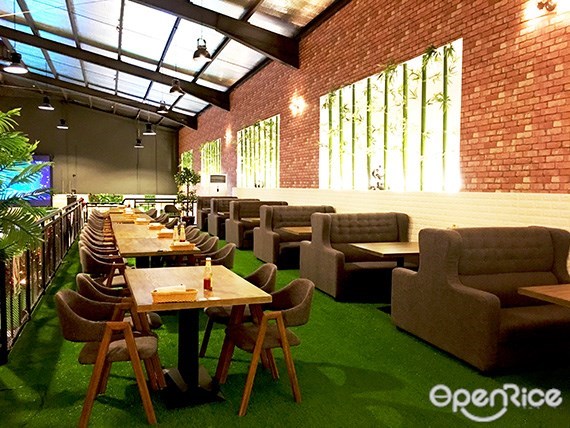 Wait a minute, there's second floor here too! What makes it slightly different from downstairs is sofa is used here instead and it seems more comfortable if you're dining with 3 – 4 pax here.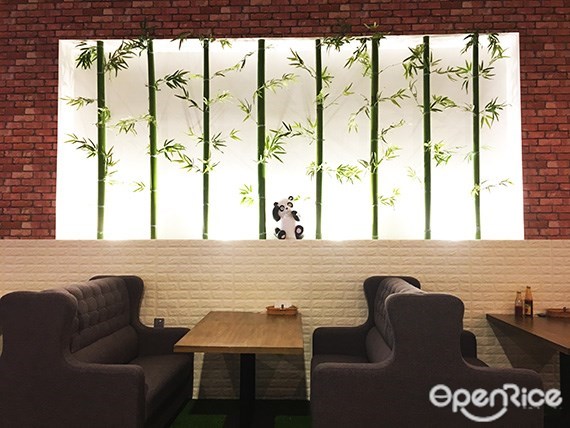 Aww, isn't that a cute baby panda? For a minute, turn your thoughts of being a panda here as the bamboo leafy background quickly turns your imagination without a second thought. Grey-colored sofa matches everything used here. Comfortable and relaxing ambiance, let's plan for a yum cha session!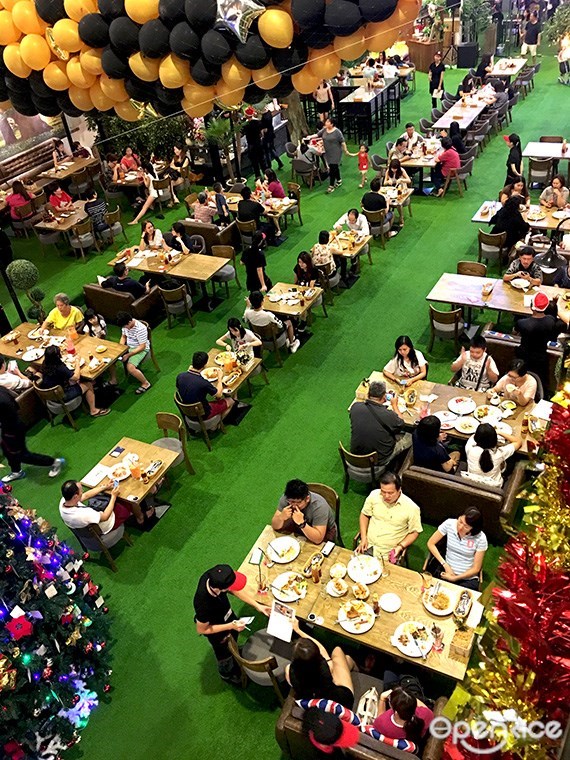 Looking down from the second floor, clearly seen that this place is packed with patrons and it is usually crowded too.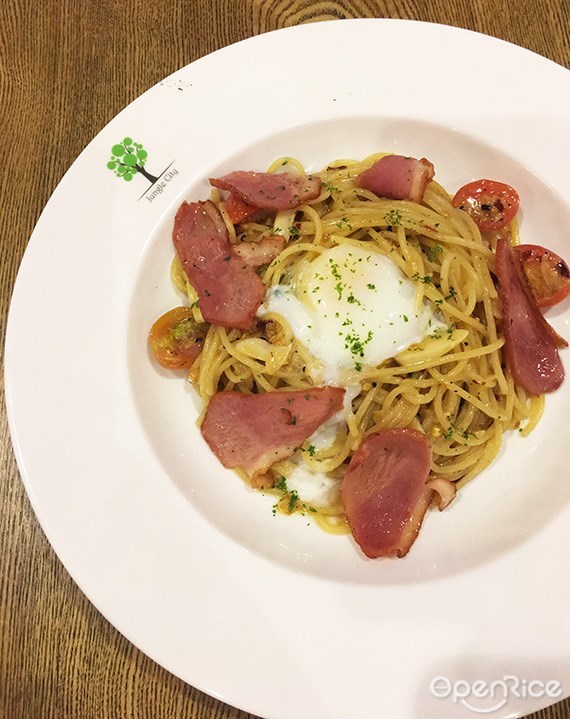 The food was served normally even there is the crowd here. Extensive food choice of western, Chinese, pizzas and snacks; we ordered one of the signatures of Spaghetti with Smoked Duck, al-dente spaghetti texture and wonderful smokey taste from the smoked duck meat and of course a poached egg to enhance the pasta! Poke that yolk and mixed everything up, a creamy plate of spaghetti satisfaction guaranteed.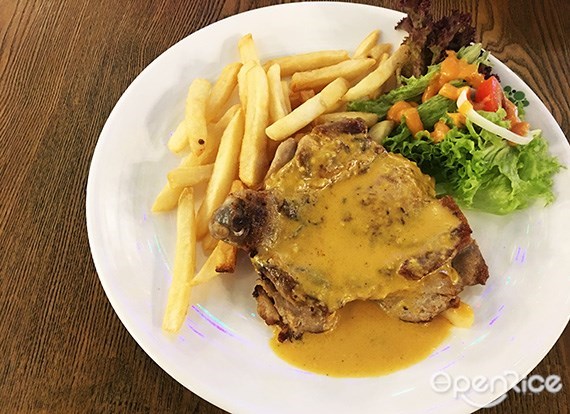 Wait! There's salted egg chicken chop too! A Generous amount of salted egg sauce drenched all over the grilled chicken chop, together with French fries and a small portion of salad – kids and adult surely like it!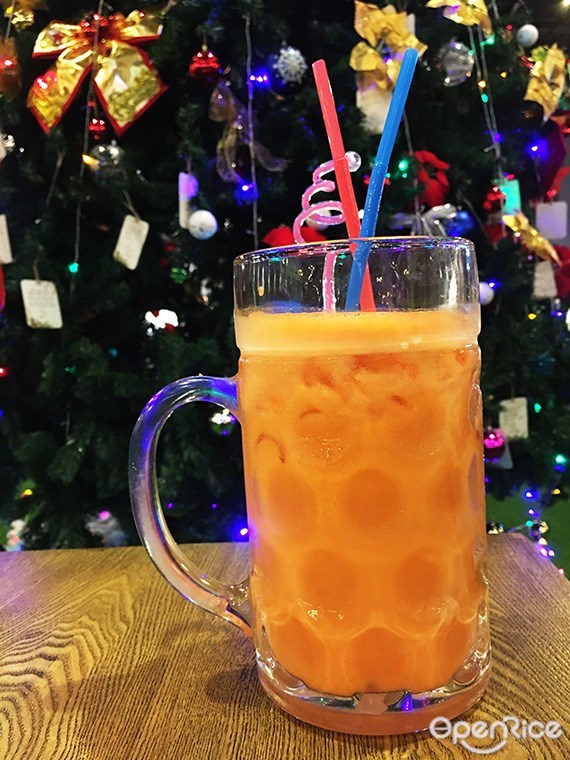 If you're looking forward to yum cha with your friends, this is surely the place to be. A wide array of drinks to choose from juices, coffee, teas or even beers! Plus if you would love to opt for sharing, a large glass of Carrot juice will be great for 2 to 3 pax to sip on!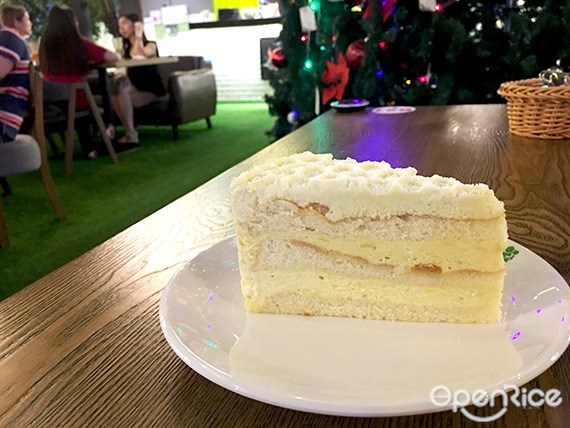 Tee-hee told ya ladies would always have an extra appetite for desserts! Since we've already tried and taste the food here, no harm trying the desserts too right? We ordered the durian cheesecake – uses fresh durian flesh that is made into puree, so flavorful and thick creamy durian and cheese cream, hard to resist!


Another plus point, the lightings inside will turn dimmer to create a more romantic ambiance so that you can enjoy further dining with your partner here. Another worthy place to visit as it is located just at Taman Bukit Maluri, Kepong – come here after working hours to relax and unwind! Take a break from the concrete jungle and visit The Jungle City today!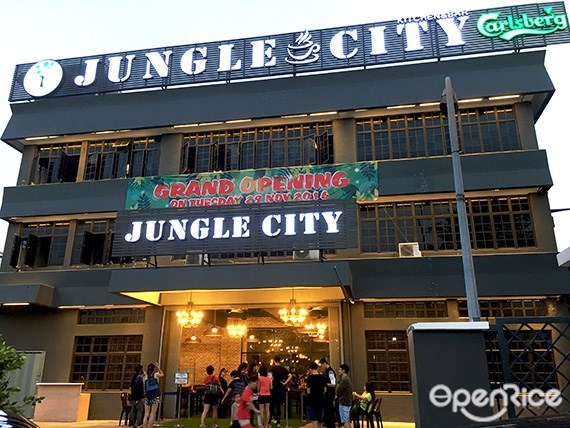 More information: The Jungle City


For more Delicious Food Articles:


Korean, Italian or Japanese fusion? Kepong Bandar Menjalara Food Finds!
Kepong All The Way! Dessert Finds at Fatty Loong Ice Kacang ABC Stall!