Looking for the best place for a perfect sweet date? Here we have something exciting to share with you –
Petaling Jaya's popular Japanese dessert shop KAKIGŌRI has now come a step closer to KL folks, by launching their second outlet at one of the busiest shopping malls in KL, The Gardens Mall! More good news, KAKIGŌRI had also introduced a new lineup of sweet treats that's ready to take the internet by storm, as well as satisfying the most demanding taste buds of yours!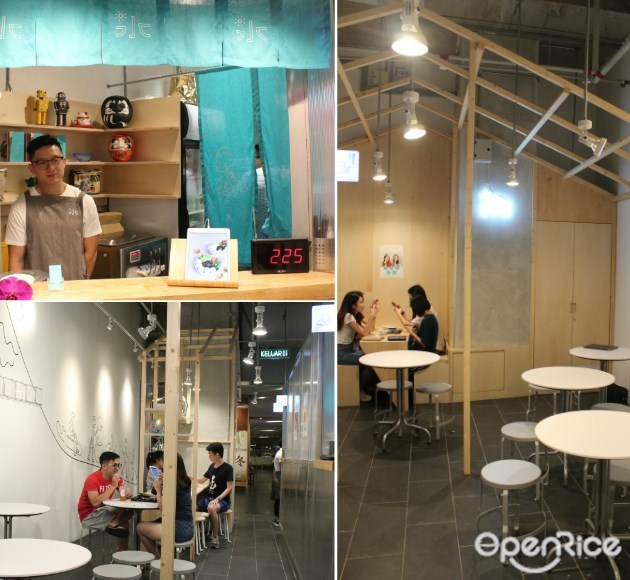 Enter the dessert cafe and you will be greeted with adorable wood frame decor that embellishes the tiny space, adorned with romantic tiffany blue details, this is easily one of the cutest hangout spots you can find in the mall. Let's please your other half with delicious desserts, and enjoy some of the sweetest moments with your loved one here!

New Exclusive Desserts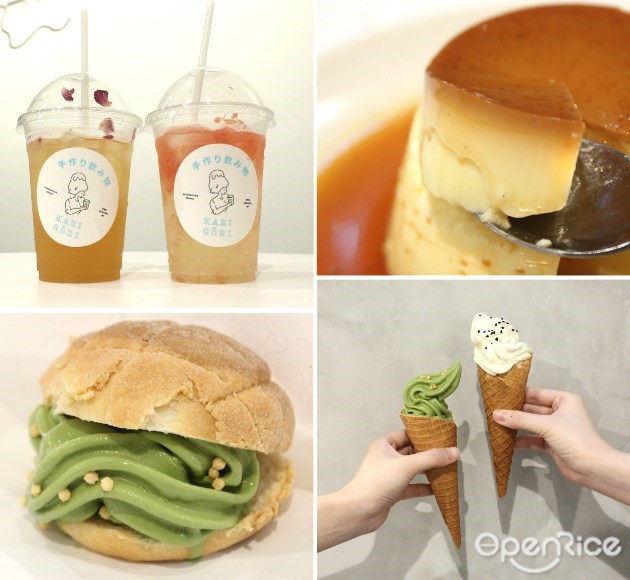 In conjunction with the opening of new KAKIGŌRI outlet, several new products had been introduced, and most of them are exclusively available only at KAKIGŌRI @ The Gardens Mall, which is why you must give this outlet a visit even though you are a regular customer of KAKIGŌRI @ Taman Paramount!
1. Anmitsu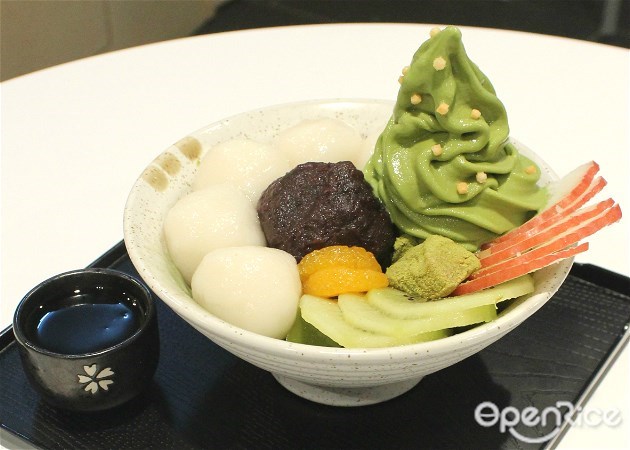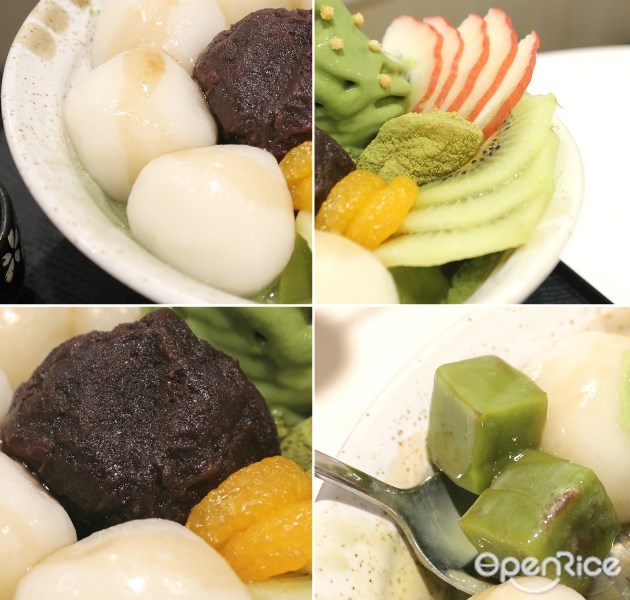 Anmitsu is a classic Japanese dessert that combines a plentiful variety of ingredients into one delightful bowl – chewy Shiratama Dango (Japanese glutinous rice dumplings), Clear & Matcha Kanten cubes (Japanese jelly), homemade sweet Azuki bean paste, fresh fruits, and lastly, pick between Uji Matcha or Chiba Sweet Potato soft serve – an abundant dessert bowl that's packed with different textures and flavors, definitely a masterpiece done right with pleasant quality.
2. Soft Serve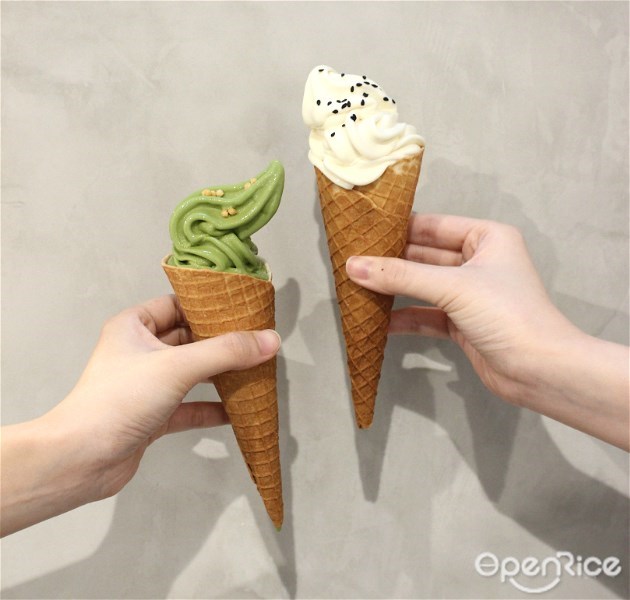 KAKIGŌRI's newly introduced soft serve selection is an excellently refreshing treat, currently with 2 flavors to choose from – the all-time favorite Uji Matcha and seasonal Chiba Sweet Potato. The rich and smooth soft serves of KAKIGŌRI are served in vanilla-infused waffle cones that're specially crafted in-house, which is also why the soft serves here are so worth trying!
3. Melon Pan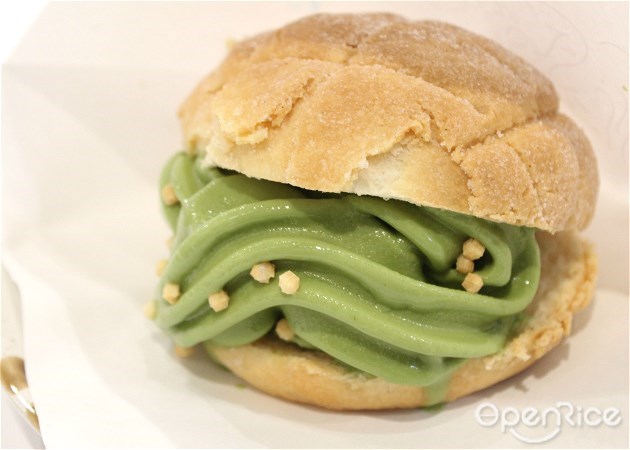 The Melon Pan would be a perfect snack to munch on while you're strolling around the shopping mall. Japanese sweet bun made from enriched dough covered in a thin layer of cookie crust, stuffed with sensuous soft serve ice cream (Uji Matcha or Chiba Sweet Potato) for crusty and creamy indulgence, sinful yet irresistible!
4. Yoyogi Custard Pudding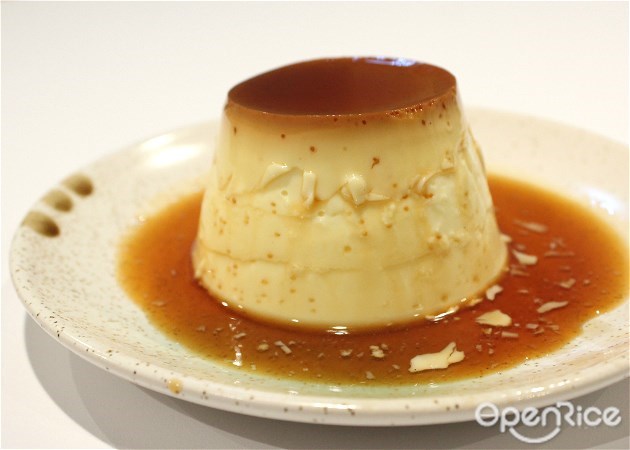 It's no surprise that everyone's complimenting KAKIGŌRI's Yoyogi Custard Pudding, with such incredible melt-in-the-mouth texture, you just can't give it a miss!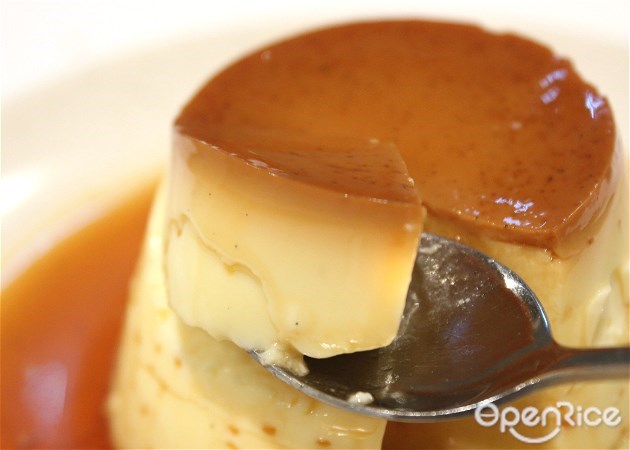 Special low heat technique is used in creating this luscious dessert for the perfect moulding and smooth texture, topped with crisply burnt caramel sauce, so good.
5. Japanese Beverages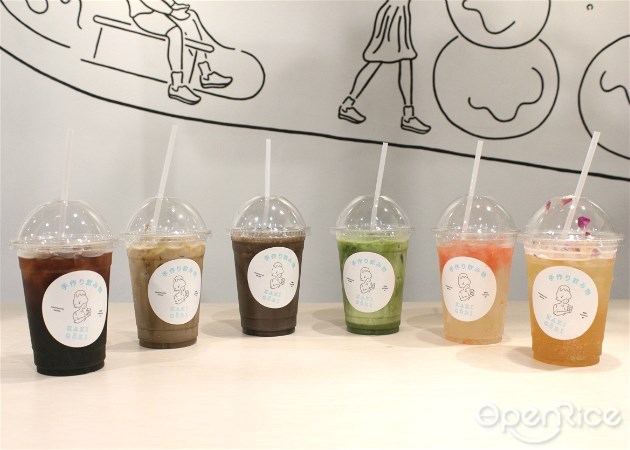 Now you can find a wide selection of Japanese beverages here, ranging from milk tea to sparkling juices, as well as cold brew coffee! While many of you might be familiar with the Matcha Milk Tea and Hojicha Milk Tea here, we would like to specially recommend the Earl Grey Milk Tea to you – prepared using Japanese grinding technique instead of usual brewing technique, the Earl Grey Milk Tea by KAKIGŌRI is embellished with extra thickness of flavor, it's a must-try for all the Earl Grey lovers!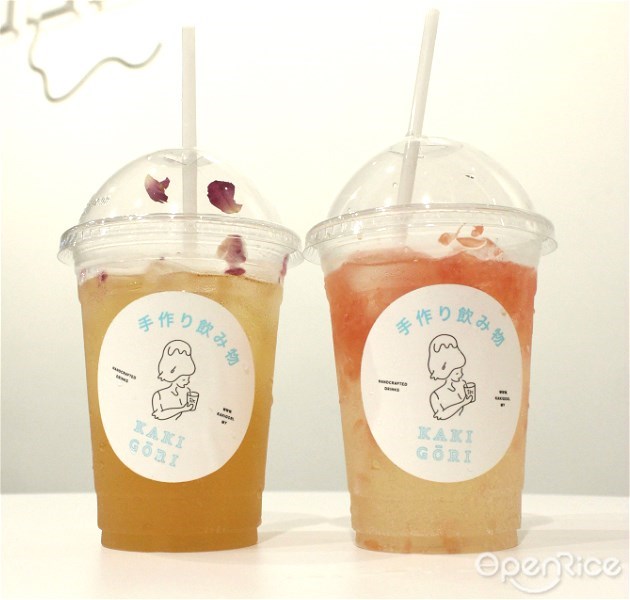 If you're looking for a refreshing thirst quencher, Sparkling Elderflower & Grapefruit or Sparkling Honey & Rose would be a smart pick for you. The Sparkling Honey & Rose is diligently prepared by infusing roses in cold water for about 2 days for that delightful floral fragrance – it's undeniable that KAKIGŌRI put in tremendous efforts to make sure all of their desserts and beverages are well curated to perfection.
KAKIGŌRI's Signature Shaved Ice Desserts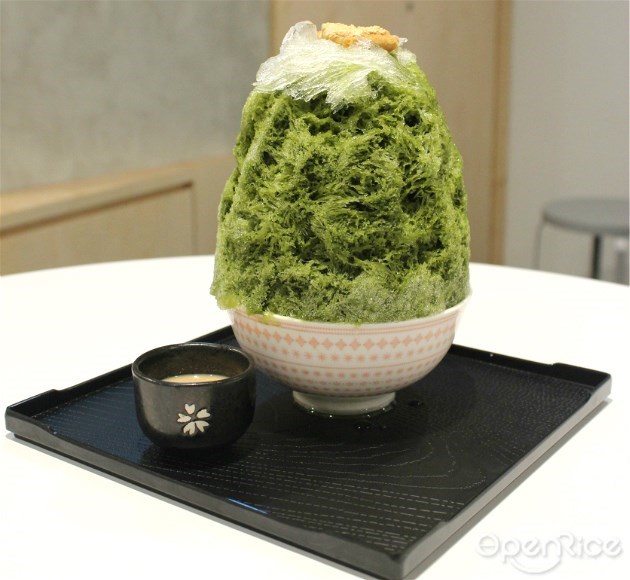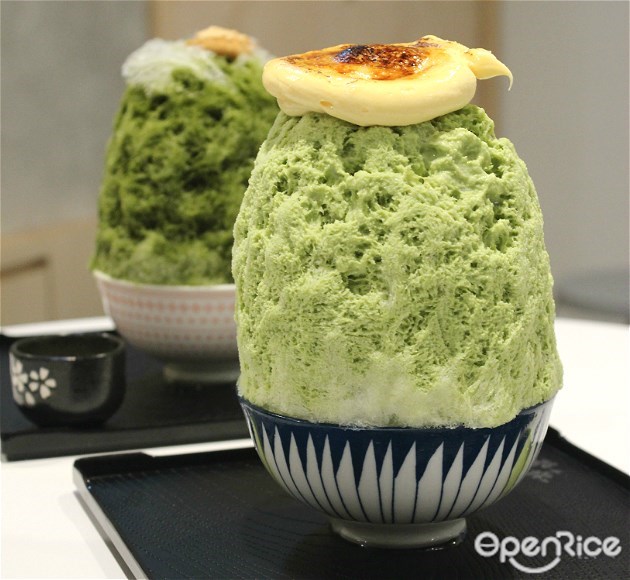 Other than all the new exclusive desserts, you can still find their signature shaved iced desserts here. Matcha is always the best bet, if you would like to savor authentic Japanese flavor but in a more distinctive way – just come to KAKIGŌRI and enjoy their Uji Matcha Kakigori with pure and rich matcha flavor, or dig into a bowl of Uji Matcha Brûlée Kakigori that's dressed with Matcha Latte, and topped with caramelized custard brûlée crust!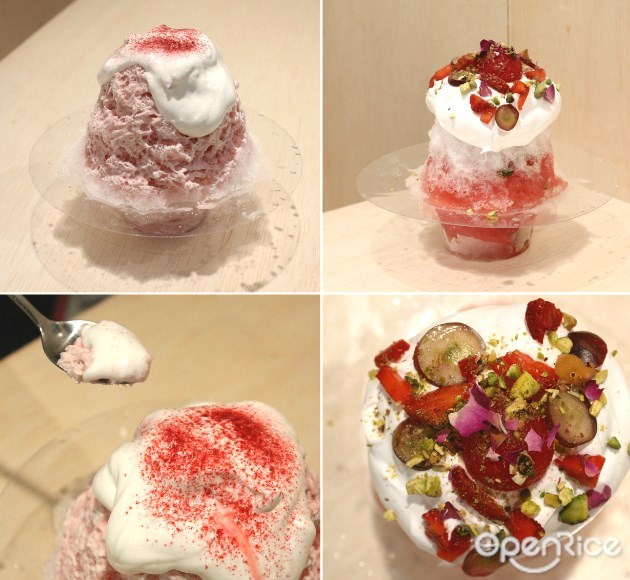 Elderberry & Elderflower Espuma Kakigori is another customer's favorite, and we certainly know why – tastes delightfully sweet and the 100% insta-worthy Sakura pink, how can you say 'no' to such adorable and tasty dessert? Meanwhile, Watermelon with Rose Espuma Kakigori is totally refreshing! The combination of watermelon puree and rose Espuma is undoubtedly perfect, complemented with fresh berries and grapes, nothing beats this as the best summer dessert! Also, you can now order the Kakigori desserts for takeaway as KAKIGŌRI now provides custom-built container that's really clean and convenient for on-the-go consumption!


Roll Cake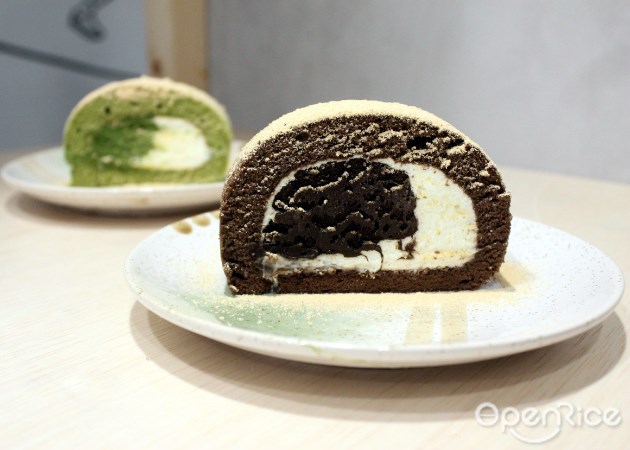 KAKIGŌRI's Roll Cake has always been one of the most well-received products since introduction, with Matcha and Hojicha flavors available at the moment.
What's so special about their roll cake is the robust, gooey and creamy filling that explodes in your mouth! KAKIGŌRI uses premium ingredients imported from Japan to deliver the greatest taste, so you can definitely expect the quality to be good – very rich, moist and fluffy, just what you need to get your cake cravings fixed.
KAKIGŌRI's Matcha Series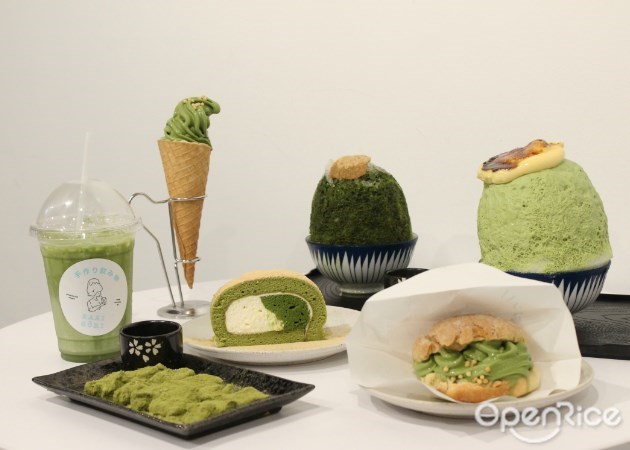 Matcha fans, where you at? KAKIGŌRI offers a wide variety of matcha desserts including Kakigori, Roll Cake, Melon Pan, soft serve, milk tea and last but not least, the Warabimochi – jelly-like Japanese mochi covered with sweet and nutty soybean powder or bittersweet matcha powder (or both), drizzled with kuromitsu syrup (Japanese unrefined black sugar syrup).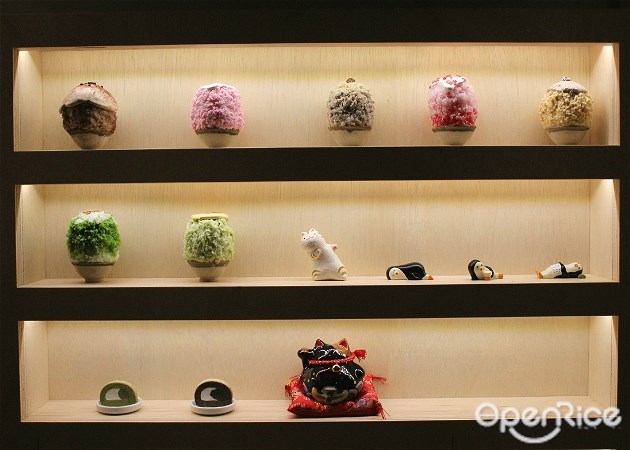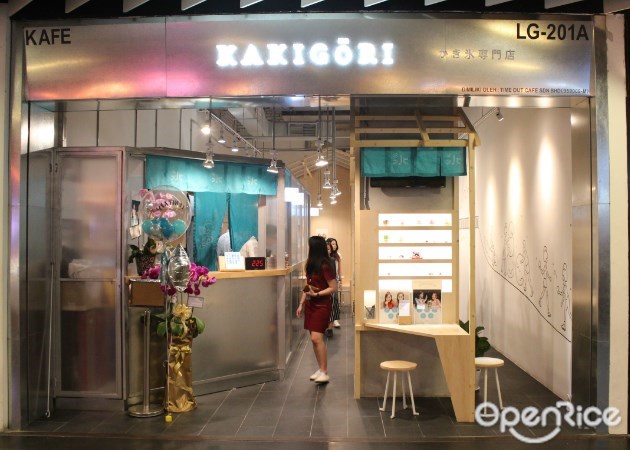 Head over to KAKIGŌRI @ The Gardens Mall to enjoy some delectable desserts today! You're gonna love it!