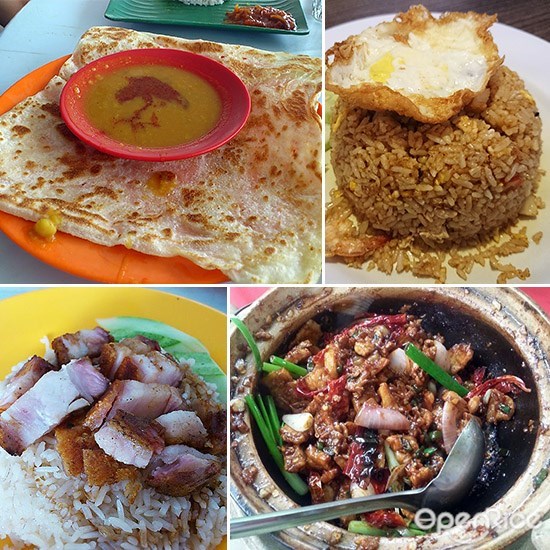 Kajang is another modern town that's been growing rapidly over the years. While for decades it is famous for the widely known food – Satay! Even until today, most of us will still label Kajang as the 'Satay City'. This time around, let's break the norm and explore more unknown good delicious food that existed at Kajang for years! Of course – nothing in related to Satay this time! Time to hunt for good and delicious top 10 best hidden food that you didn't know it existed at Kajang today! Let's go!
(The restaurants are listed in no particular order. Some of the establishments below are not halal.)
1. Kee V Restaurant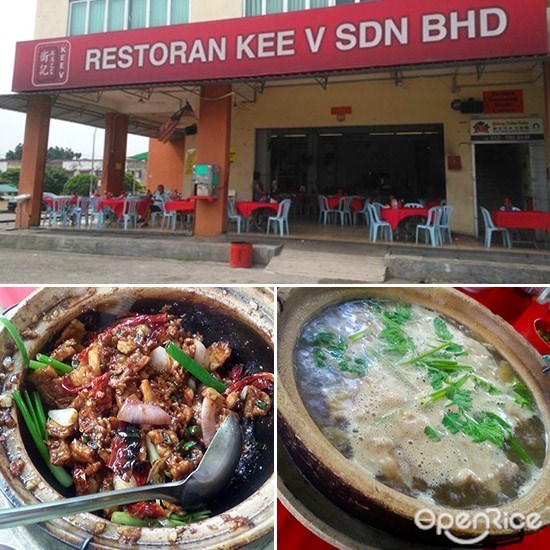 Always heard of Spicy Soup that you need to try at Kajang but didn't know where to begin with? Very known at Kajang for the first spicy soup family, remember to order these 3 dishes of Hot Spicy Soup, Spicy Meat and Chicken with Wine! Having these could just cure your blues away! You may mix your soup with chicken meat, pork innards, or both! Super good to eat with white rice, don't miss it!
2. Ten Hup Chee Cheong Fun
Just behind the main Kajang Morning Market, expect to enjoy the best HK style Chee Cheong Fun that comes with Cha Siu in it or with succulent prawns! Silky smooth Chee Cheong Fun that is handmade by the owner, this stall is very known among the neighboring area here! The soy sauce that is used to eat with it is light yet complimenting the dish. Remember to eat with the famous chili sambal too. Topped with fried shallots, yummy!
3. Le Moon's Café
Lies within the housing to Jade Hills, there is a cafe that you need to visit! Le Moon's Cafe, nice exterior and interior, they serves pastries, breakfasts, western delights and coffee! Grilled chicken and chocolate freddo would be a good start if you're not sure what to order here!
4. Lek Kee Restaurant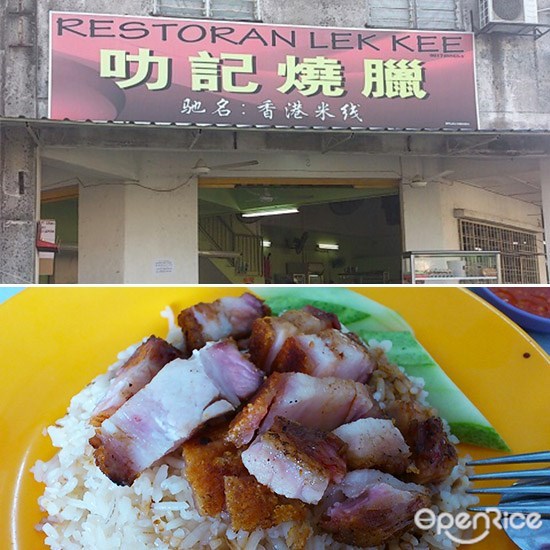 A die-hard fans of roasted delights? A must visit to Lek Kee Restaurant for their crunchy Siu Yuk and Char Siu! Crunchy skin layer with nice fat and lean meat, a must have for food hunters! Packed during lunch hours as it is located near factories, be sure to track them down and enjoy your plate of roasted delights!
5. Gerai Makanan Wan Seong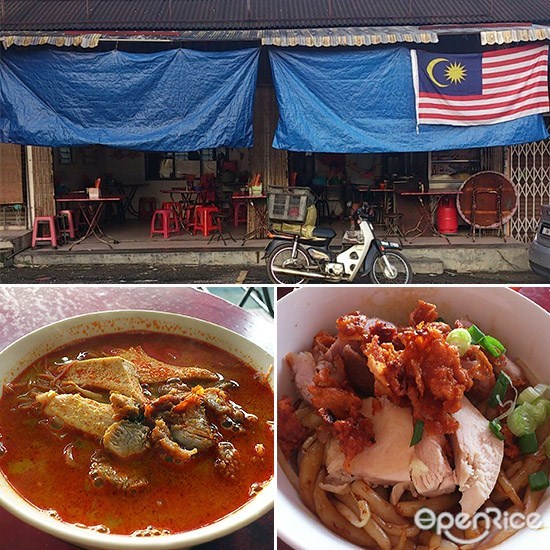 Located at the same area behind the Kajang morning market; as this stall doesn't have any specific signage (exact location would be behind Paparich Kajang), this stall sells soup or dry noodles and curry mee. Each and every bowl contains bits of crunchy Hakka fried pork and the batter too. Operates as early as 4.00am, you need to try this stall out before they sold out for the day!
6. Wong Kee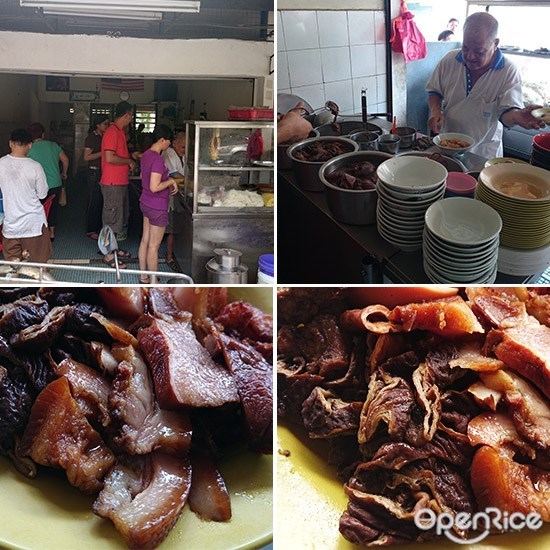 Further in of Wan Seong and Ten Hup HK Chee Cheong Fun, this stall doesn't have any signage but do spot for stall B32. Operates around 1.30pm until everything is sold out, Patrons are willing to queue to enjoy braised food here. From innards, pig's ear, braised meats, eggs, tofu and more, they have at least 4 pots of all these great food on the stove! No weird smell from the intestines, it is always good to have it once a while especially when it is recommended!
7. Little Seven Wonders Kitchen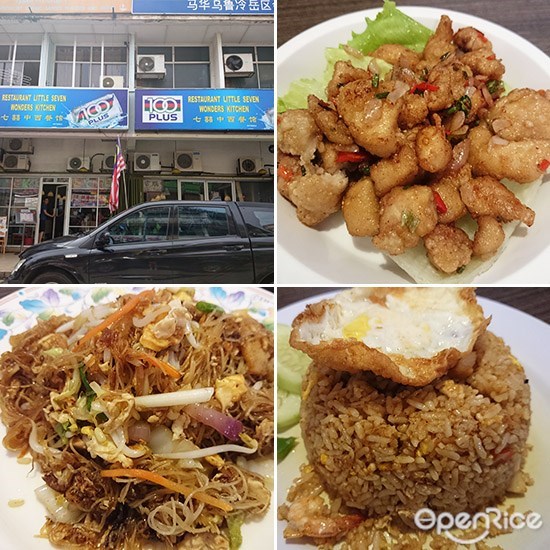 This would be one of the best budget food finds and they are so known among the college students there! Food isn't small in portion and they do have set meals too! One of the best - Grandmother fried rice, it is enough to cure your hunger! They do have quite some food choices to choose from the menu, filling and great budget food finds that tastes good too!
8. Restaurant Roti Canai 17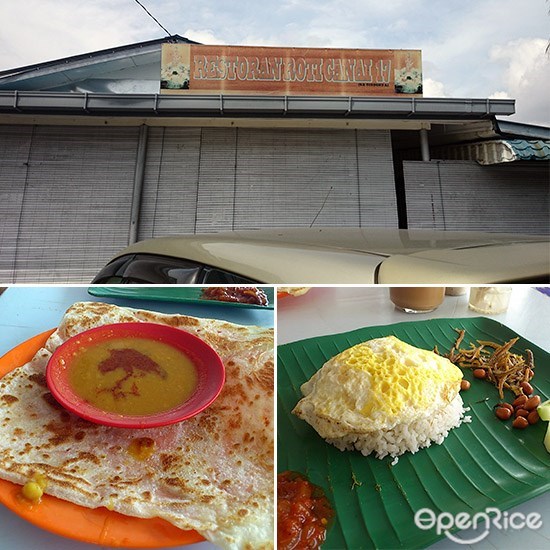 Aha! The essential morning breakfast of a Malaysian can never go wrong with Nasi Lemak and Roti Canai! Roti Canai 17 is a known restaurant here and they are really packed with patrons every day, no matter how early you reach, there is possibility that you need to wait for a table too! Crispy and thinly made roti canai that is superb good, totally worth your time to wait too!
Discover the best foods in Kajang
Find the Top Roti Canai in KL
Other Related Topics