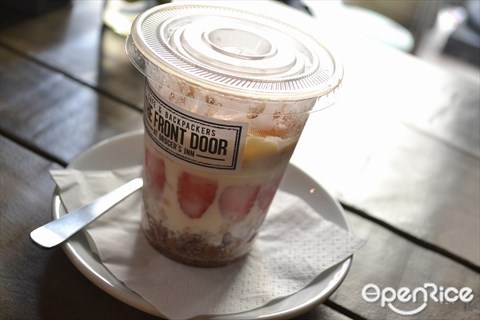 Living in a blooming hustle bustle city of Klang Valley, there's so many to explore especially on foods! While the list are expanding daily, there are always some restaurants and cafes that will worth your time to explore and indulge on good food! The beginning of a good start for this month, January, let's see what you should try and keep your makan lists updated!
(The restaurants below are arranged in no particular order. Some of the establishments are not halal.)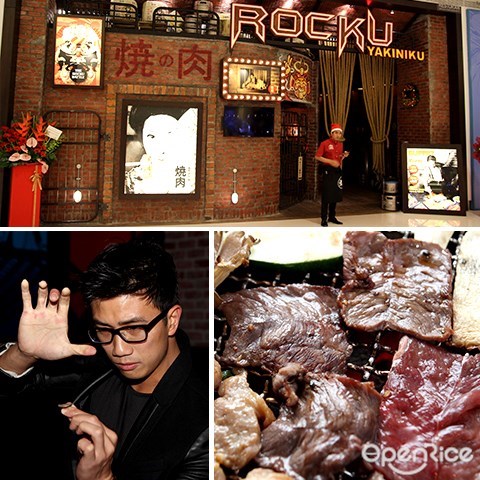 Originated from Singapore, this restaurant serves Japanese style grilled and barbecued buffet. Located at Pavilion's Dining Loft (Level 7), their dining style is based on timing. Upon entering, you are given 100 minutes to dine in there and enjoy your food that includes beef, pork, chicken or lamb meat for grilling, seafoods and some freshly cooked food prepared to curb your hunger! Of course, you are allowed to pay to top-up your dining time if you would love to enjoy more of the food there. No worries of some awkward moments of silence, they have performances here like live band and magic show too!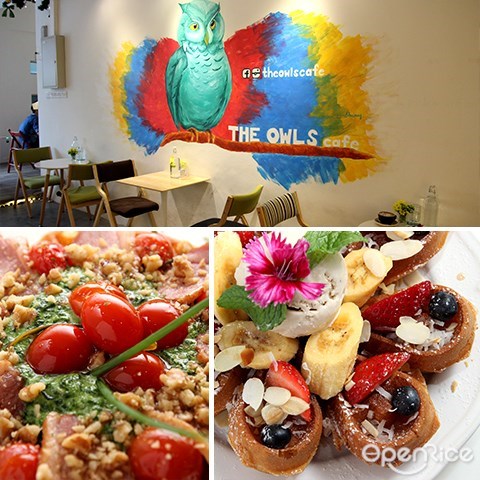 A café that specializes on waffles, cakes, fusion food and coffees; Owls café would be one of the hottest upcoming café that you should visit! Located at first floor, do expect for some crowds there over the weekends because everyone would love to indulge on good comfort food too, isn't it? Their signature dish here would be their Rebecca Waffle, which is in a shape of 4 heart shapes – topped with fresh strawberries, blueberries and banana slices, in the middle there is a scoop of Earl Grey flavored ice cream too. What a beautiful and tasty waffle this is. Besides sweet waffles, they do have some savory ones too!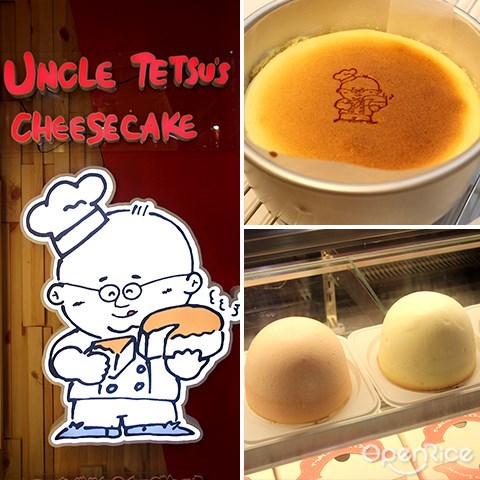 Recently a hit and famous Uncle Tetsu's Cheesecake originated from Japan, they are slightly different from other bakeries because they only will proceed to bake the cheesecake upon every order you made. Since every oven can only bake up to 12 cheesecakes at once, therefore you will see there would be a long queue over their counter! At times when they hit their peak times, each customer will only be allowed to purchase one cheesecake per patron! Soft and fluffy, it melts in your mouth! There's also another variety of cheesecake dome shaped that is delectable too!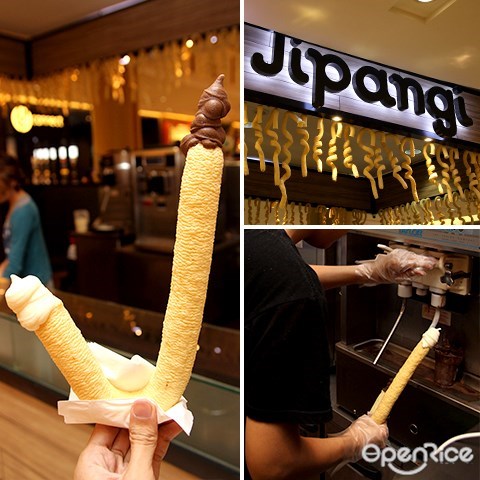 Newly opened and quite a hit recently – as this unique ice cream is originated from Korea! Having soft serve ice cream in a 'J' shaped corn canes, indeed something you must try. Having two flavors in a cone, be it Vanilla or Chocolate - each at both ends, the ice cream won't exactly melt easily and just enjoy it on the go! Brace yourself through the queue and join in the trend today to taste them out! Besides their unique cane shape ice cream, they do serve cold brewed bottled coffees too!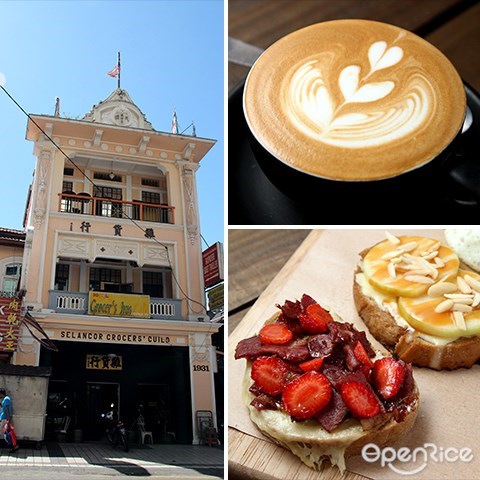 Located at Petaling street area here, this building is built based on the traditional Chinese architecture, but who knows that there is a café located inside? Painted black inside, they still remain the old building structure here. The signature food here would be a single-top sandwich; filled with toppings on top, they do have 10 different choices to order too! If one is not enough for you, they have a platter of 5 pieces that could curb your cravings at once!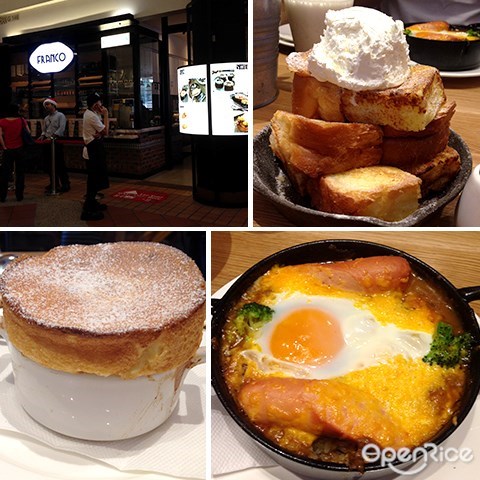 Perhaps this might sound new to you, Franco is actually formally known as Miam Miam. Although name's changed, but the food quality still remain the same! They still have their best-selling toast that makes everyone go gaga over it. They do serve other specialty of Japanese style curry rice that adds some French elements of cheese, chicken and sausages. Looking for good food? Franco has the answer for you!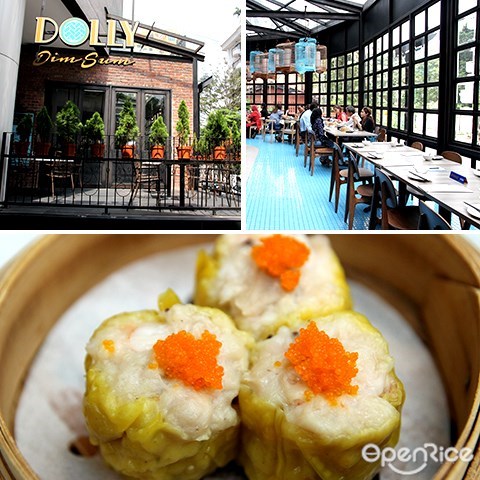 Located at the same place as Fresca does in Avenue K, Dolly Dim Sum serves Asian fusion Hong Kong dim sum in a western ambience. The interiors are designed with glass windows and rooftops, making it sunlight friendly! From Siew Mai to Har Gao, they do have other specialty of Ham Sui Kok, Wasabi Prawn Dumplings and Salted Fish Bun that's equally good!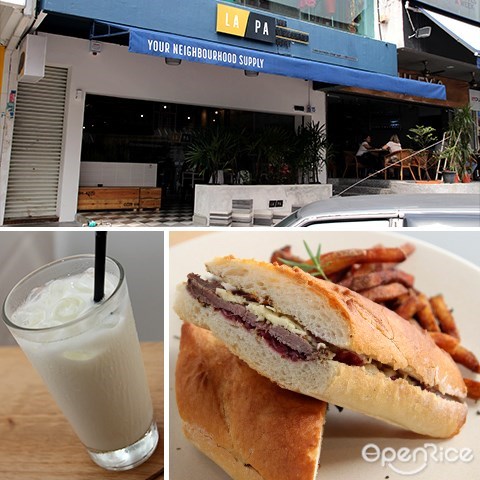 Another newly opened at Bangsar, they are known as LA/PA. Pronounced exactly as 'Lapar' in Malay language, this café serves local and western varieties. They do serve milk beverages that include fresh milk from Australia, Green Tea Milkshake, Peanut Coffee Milkshake and Crispy Almond Coffee Milkshakes too! Food wise they do serve breakfasts, sandwiches, salads, main dishes and cakes too! If you're looking for something light, do give their grilled beef sandwiches a try. Worth giving them a try today! It's time to head over to these hot restaurants and café now to get yourself satiated!
Hunt for the hottest cheesecake restaurant
Discover more top dim sum restaurant
Other Related Topics