Robatayaki, an old-style Japanese slow-grilling cooking method evolved by northern Japanese fishermen can still be seen having a unique place in F&B industry nowadays, and Robataya that located in Publika Solaris Dutamas is definitely doing a great job in presenting the art of it.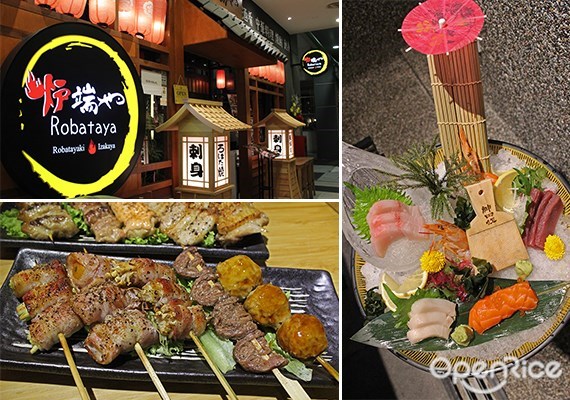 This Izakaya-style restaurant offers an extensive menu of authentic Japanese fare – you choose how you would like the air-flown fresh Japanese seafood to shine, whether in robatayaki, sashimi or tempura styles.

Salmon Oyako Sarada (RM26)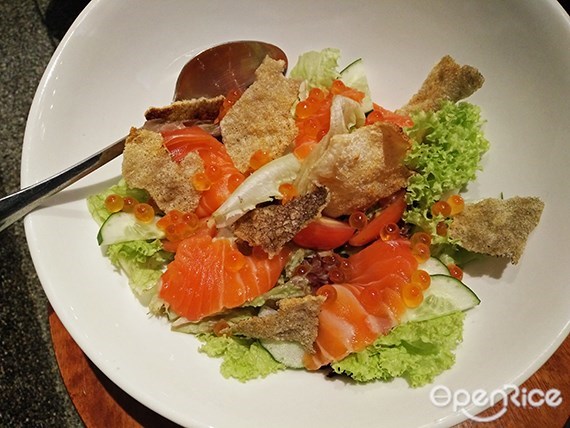 Not the kind of salad that rabbits familiar with, Salmon Oyako Sarada is a refreshing mix of crunchy veggies with juicy salmon sashimi, crackling salmon skin and fresh salmon roe that gives you the satisfying 'pops' in your mouth. Drizzle the healthy kitchen-made sesame dressing over the wholesome salad and yes, you're ready to dig in.

Goya Champuru (RM18)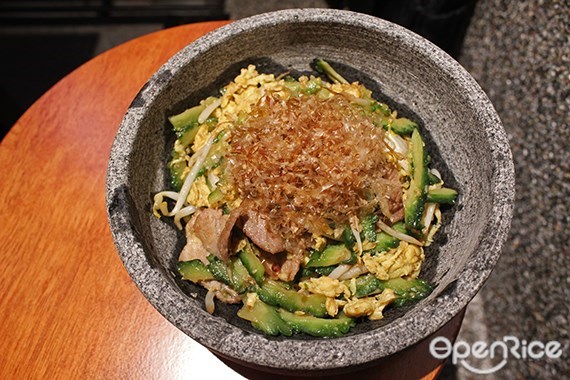 Goya Champuru is an interesting dish served in piping hot stone pot – bitter gourd stir-fried with egg and pork slices, this might sounds ordinary to you but not when it's topped with shredded Katsuobushi (Bonito flakes) that provides the dish an extra bit of pungent flavour.

Hokkaido Nabe (RM32)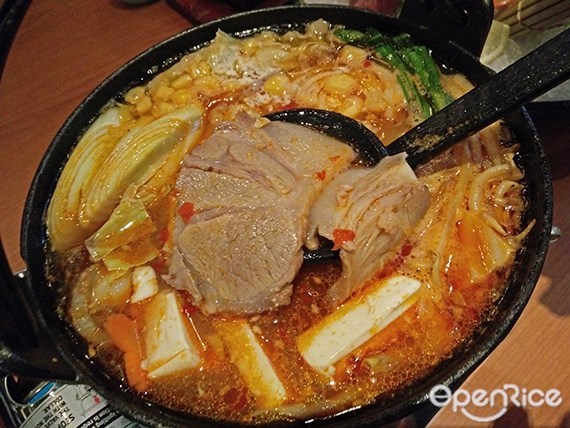 Hokkaido Nabe is 'the' broth dish that everyone craves for, especially on a rainy evening – boiled with chashu pork, scallops, soft tofu and assorted vegetables, not only does the broth tasted delicately sweet and spicy but also very rich in complexity as the chef mentioned Butter Miso was added into it.

Okan Sashimi Moriawase (RM70)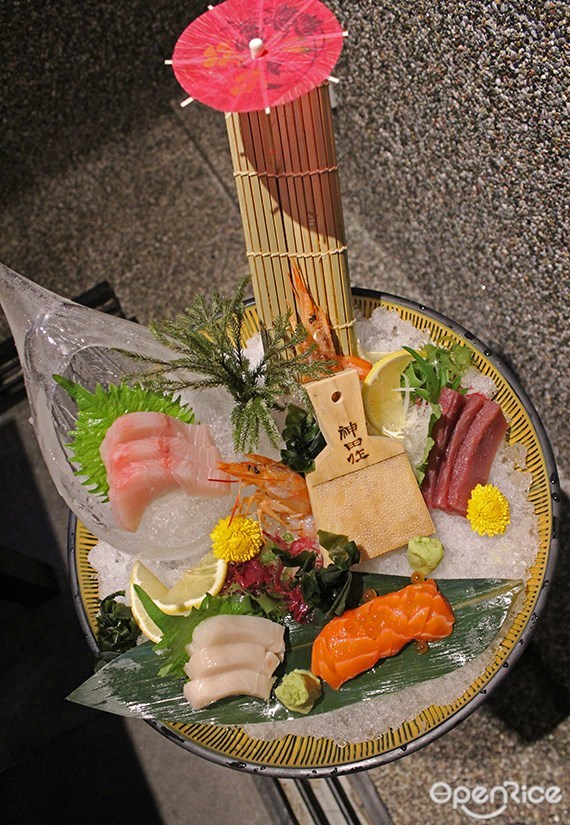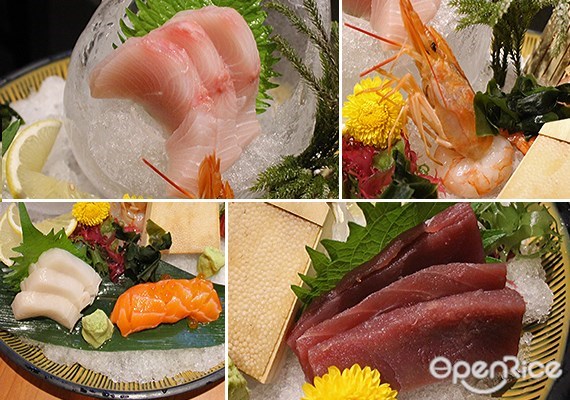 Thick cuts of supremely fresh air-flown sashimi from Japan, Okan Sashimi Moriawase is a beautifully executed sashimi platter that consists of Salmon, Maguro (Tuna), Abura Bozu (White Tuna), Akaebi (Red Sweet Shrimp) and Hamachi (Yellow Tail) – this platter itself is certainly worth the effort of visiting here.

Fresh Oysters (RM8/pc)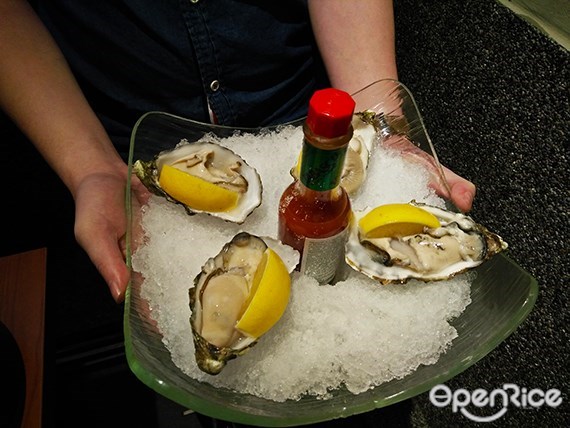 Need more of the taste of ocean? These fresh plump oysters will do a wondrous job in granting you the pleasure you look for.

Teppan Seafood (RM49)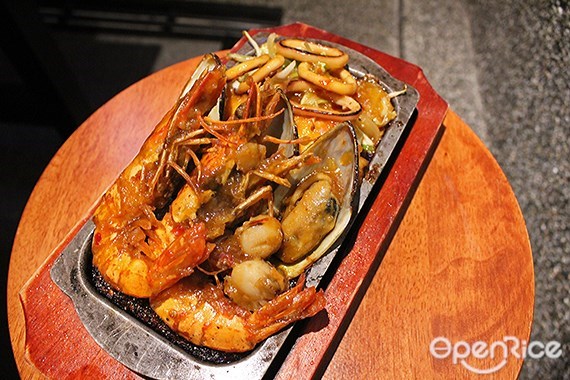 Teppan Seafood would be your best bet if you're searching for something to share. Served sizzling hot at the table, consists of squid, salmon, mussels, scallops and huge-sized shrimps that cooked in delicious kitchen-made sauce – soul food at its tastiest!

Salmon Oyako Don (RM33)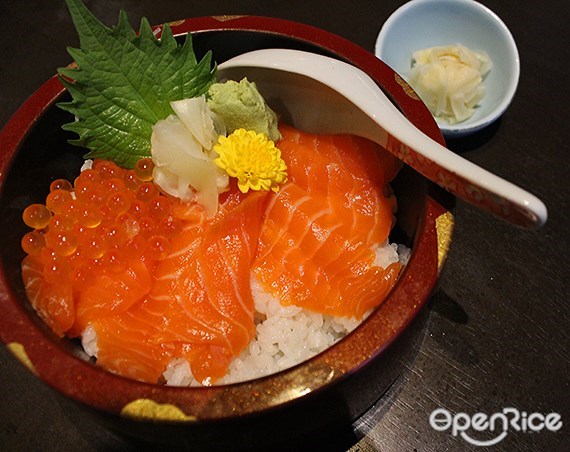 Aromatic Japanese rice blanketed with juicy salmon sashimi and salmon roe, this simple yet luxurious bowl of Salmon Oyako Don is fuss-free, comforting and tummy filling, so good.

Kushiyaki (From RM3 onwards)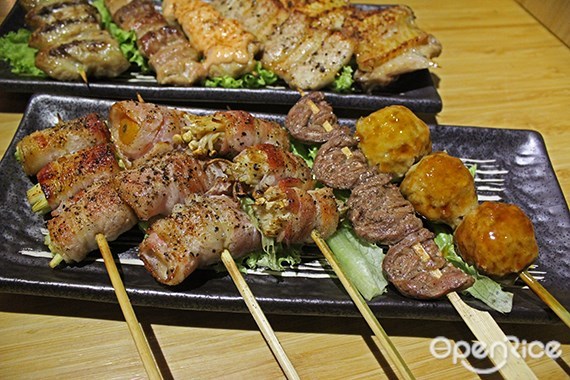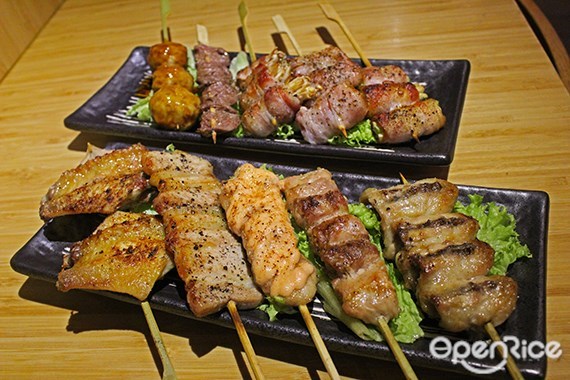 Kushiyaki, the charcoal-grilled skewers is one of the highlights in Robataya. Other than Yakitori (grilled chicken skewers) that many of us familiar with, Robataya does offer other selections of skewered food too, including pork, beef, seafood, chicken wings, chicken meatballs, enoki bacon, gyutan (beef tongue), and so on – you name it.

Kakuni (RM20)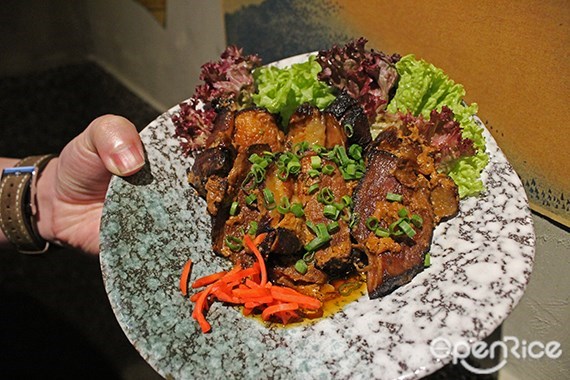 Kakuni is Japanese braised pork belly dish that similar to the popular Chinese dish 'Kou Rou' – tender, moist, and rich in flavours, it is highly recommended to savour this lip-smacking dish while enjoying the premium Suntory beer, perfectly sinful pleasures!

Japanese Tapas – Spare Ribs Teriyaki (RM22)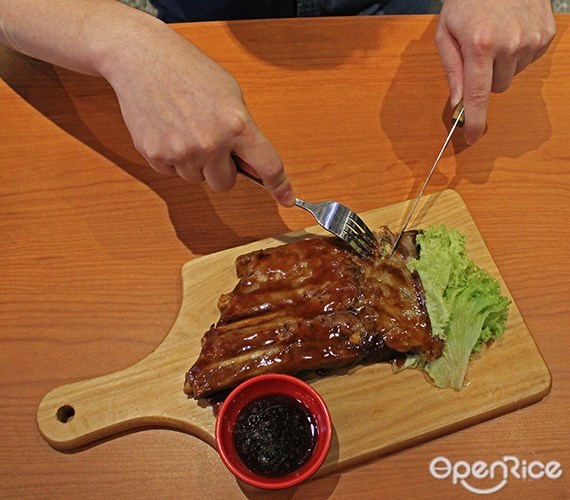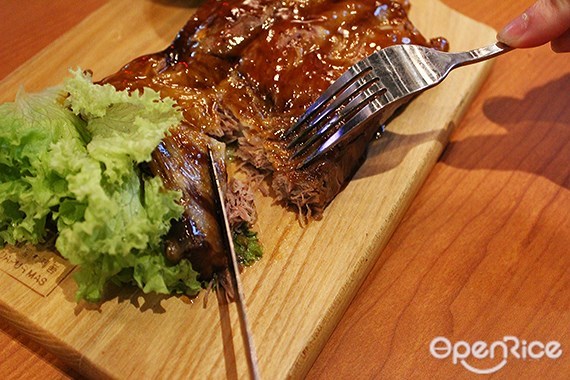 Kakuni is a bit too fatty to your liking? Tickle your taste buds with this fleshy and tender spare ribs, coated with fancy salty sweet Teriyaki sauce, this is simply irresistible to anyone.

Kyushu Ramen (RM22)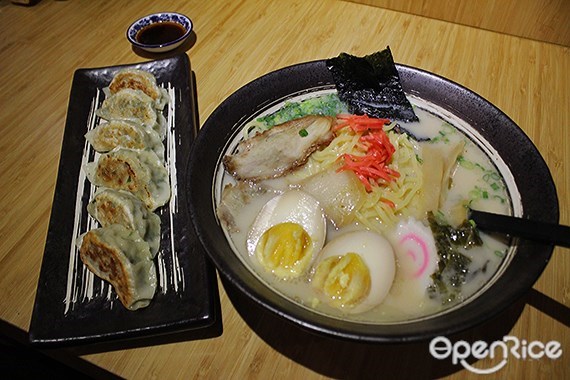 Never give ramen a skip here – the Kyushu Ramen tasted absolutely amazing with springy handmade noodle and flavourful broth made with pork bones, also comprising essential ingredients like chashu slices, seaweed and soft boiled egg, seriously you may want to lick the bowl clean.

Gyoza (RM10)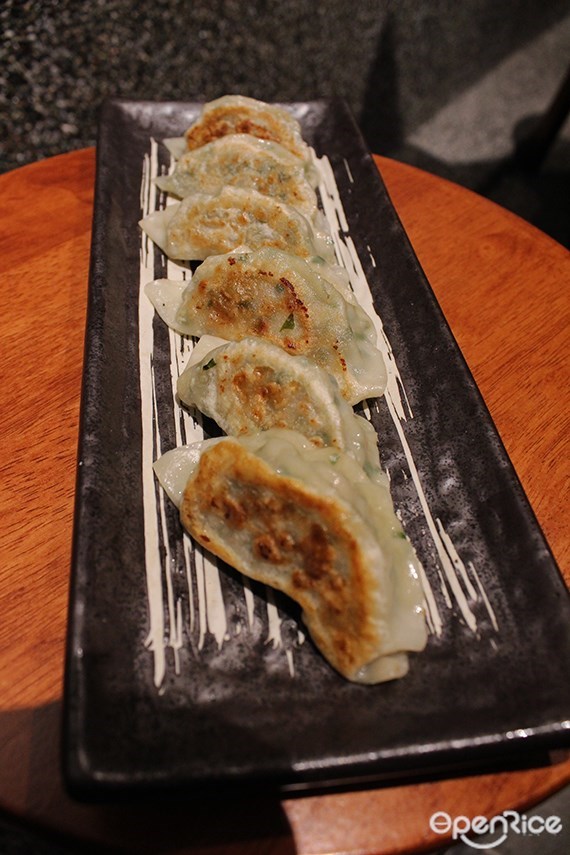 What makes a better match than ramen and gyoza? Crispy outer layer yielding to satisfying meaty and juicy filling, this is bound to please the most demanding taste buds.

Robataya Teppan Roll (RM28)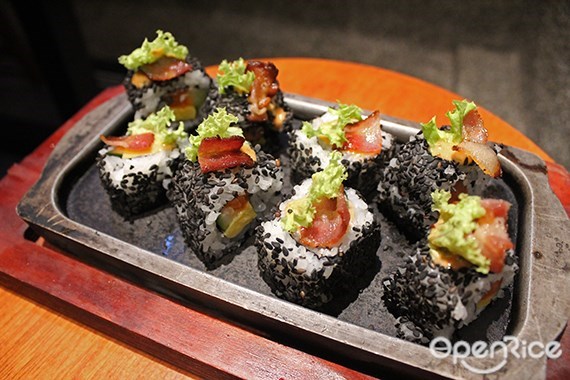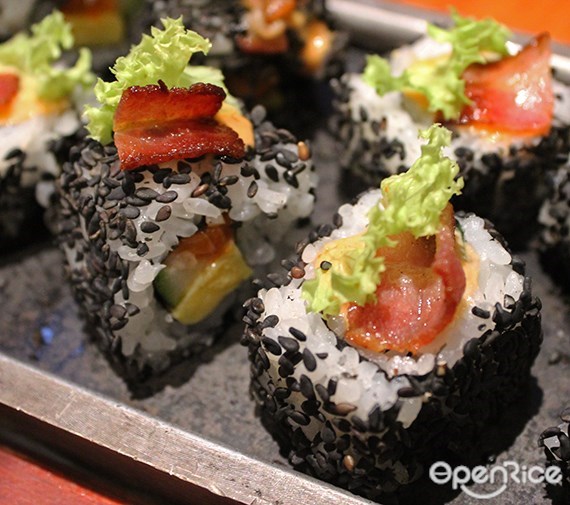 Sushi served hot, sounds inviting? Fresh salmon wrapped in sushi rice, coated with aromatic black sesame and topped with bacon bits, this fresh and savoury combo is served on a hot teppan, certainly an excellent gem to be discovered by all foodies out there.

Tempura Moriawase (RM25)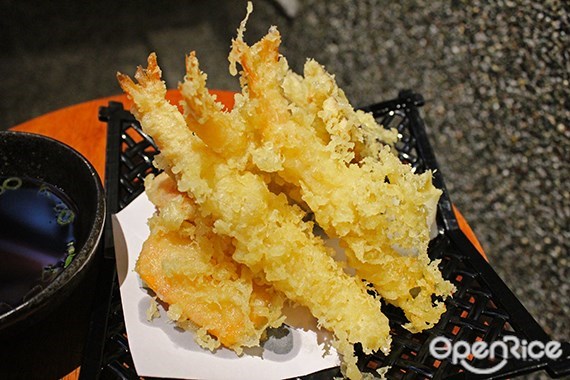 Tempura Moriawase, with perfectly battered juicy shrimps as the highlight, is not overly oily and generally pleasing to the taste buds!

Imported Ice Creams (From RM12 - RM14)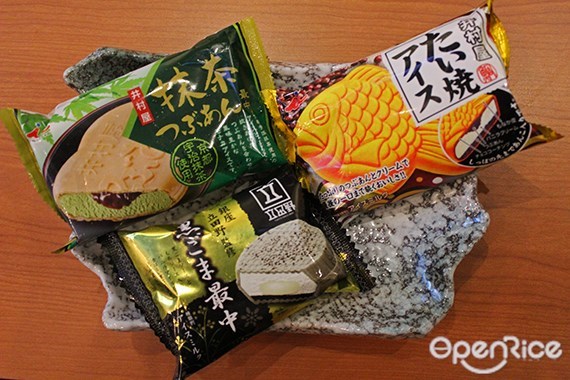 Always have a room for dessert – satisfy your sweet tooth with some Japanese ice creams, ranging from milk flavour to matcha and red bean taiyaki, these imported ice creams would be an absolute perfect choice to conclude the delectable Japanese feast.

Premium Japanese Beer (From RM16 onwards)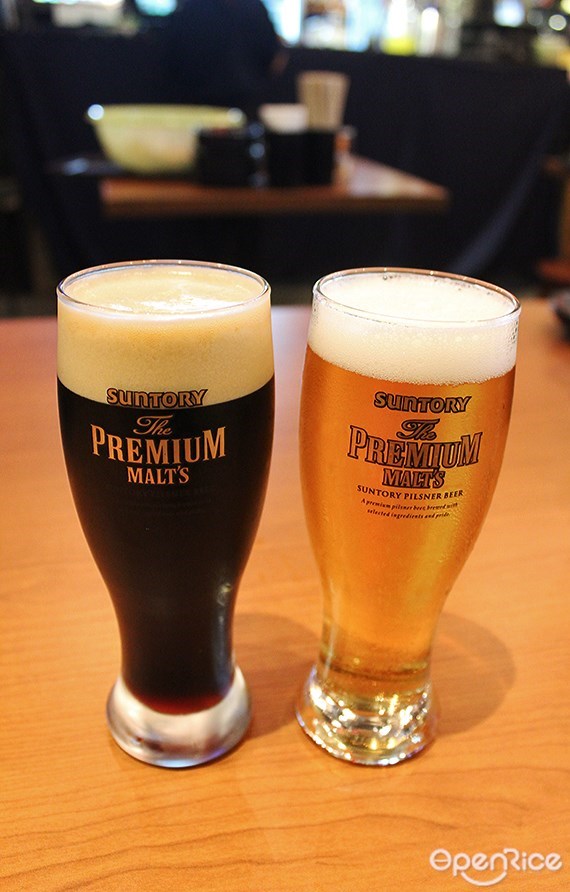 Aside from the food, beverages are also the key that makes Robataya worth recommending. Suntory Beer (The Premium Malt's), a taste befitting the "World's Greatest Beer", is smoother than usual and easy to consume.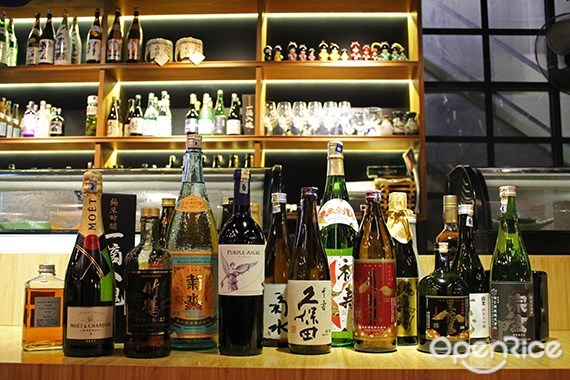 This Izakaya-styled restaurant offers large selection of liquor, including ranges of sake, beer and wine, easily a true sanctuary for liquor lovers we'd say.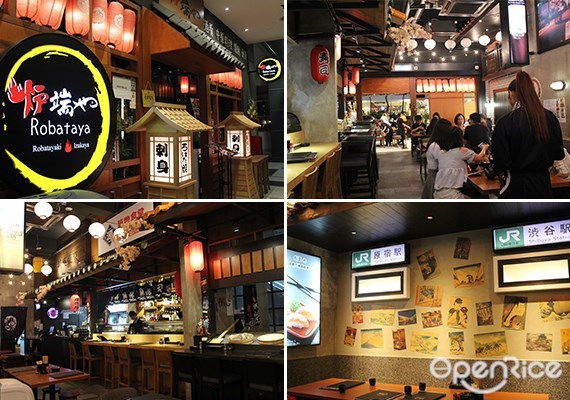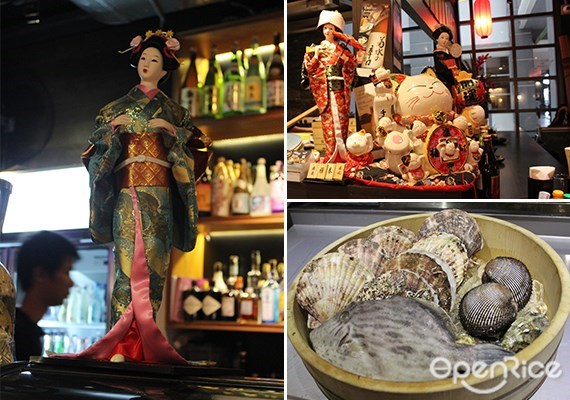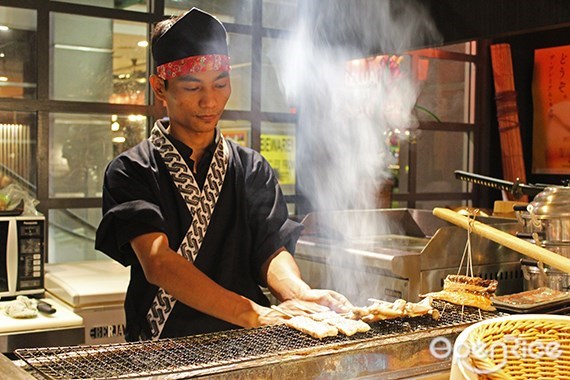 ---

Here we have some good news for you – Robataya has launched Nabe Night which you get to enjoy mouthwatering Nabe (Japanese hot pot dishes) from only RM33 onwards! Also, you are welcomed to enjoy the Christmas Wine Pairing in Robataya during this festive month – choose between a bottle of Purple Angel with Wagyu Beef Grade A4 Robatayaki for RM500 OR a bottle of Satelite Sauvignon Blanc with half dozen of Oysters for only RM250.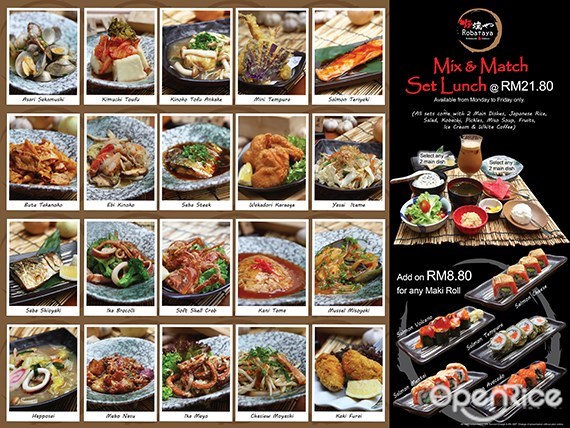 That's not all, Robataya does offer Mix & Match Set Lunch too, affordably priced at RM21.80 – you get to choose 2 main dishes and each set comes with Japanese rice, salad, Kobachi, pickles, Miso soup, fruits, ice cream and white coffee. Add on RM8.80 for any Maki Roll of your choice, such a good bargain how can you miss it?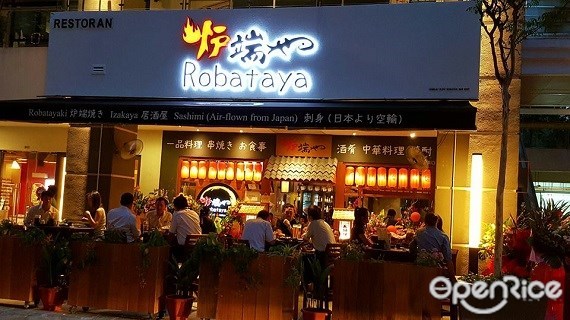 Click here for more information:

ROBATAYA

ROBATAYA FACEBOOK