Back in those days, most people used to think BMS Organics is selling solely on healthy and organic produces. In fact, they have launched their cafes many years ago and have 43 outlets (24 cafes) available in Malaysia and China now. You might not know, most vegetarians enjoy dining at BMS Organics as the dishes served are up to standard and they aren't lacking in taste too!

Making tiny, simple changes in what we eat by reducing meat consumption can keep you, me and our mother earth healthier. Why not try something less meaty this Parents' Day? Let's give back to our parents by bringing them to BMS Organics for a healthy and delicious treat on this special occassion.


BMS Organics is being very thoughtful to share with you two wonderful & hearty vegetarian set menus that even meat eaters will love.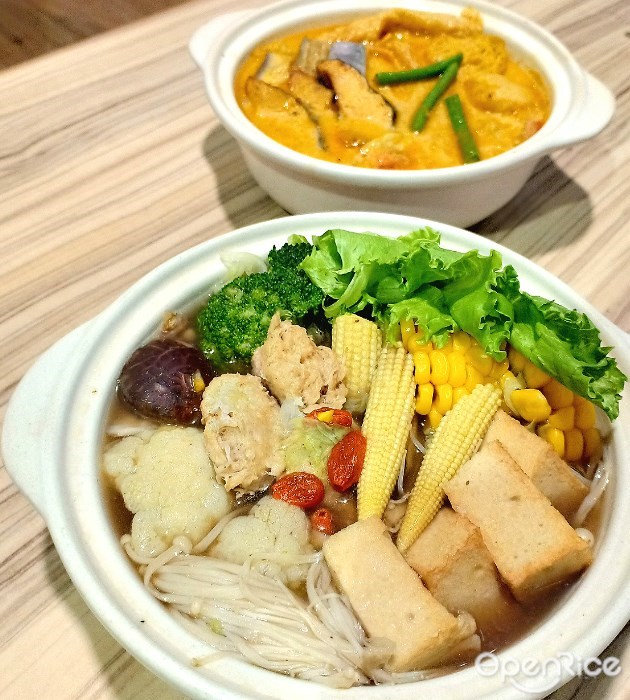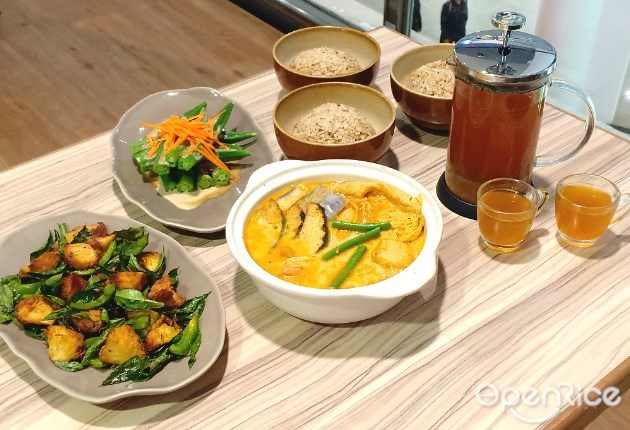 Set A or Set B cater up to 3 pax, both set comes with 2 side dishes of spicy mane mushroom and okra sesame, rice and signature summer breeze tea – all you need is to choose your preferred main dishes of Soy Milk Curry Claypot or Herby Broth Pot! Add on RM5 for a bowl of red bean dessert to complete your meal!

Main Dish:
Herby Broth Pot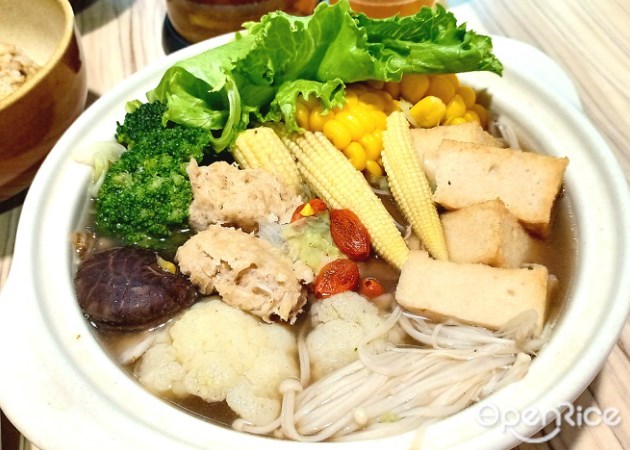 BMS Organics signature dish – packed with a mixture of fragrant herbs and filled with perfectly portioned vegetarian ingredients; This hot pot is good in replenishing the bodily needs with the use Wolfberries, 'Dang Gui', and red dates. The adding of ingredients like cauliflower, broccoli, mushrooms, enoki mushrooms, maze, vegetarian 'meatballs' and a few more to name, make up this sensational dish that definitely satisfy your taste buds.

Soy Milk Curry Claypot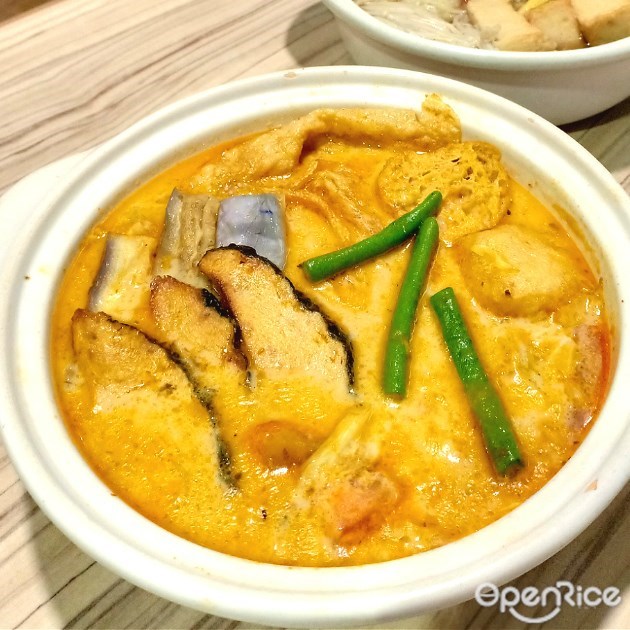 Leave it to BMS Organics as they know what's good for you. It uses soy milk to replace the coconut milk, which doesn't make it taste lesser than it will be. It is still packs a punch as the curry broth is thick and flavorful, you need to taste it to believe it. With smoother and milkier texture, it balances up the spiciness and will surely suit all ages too!

Dishes:
Okra Sesame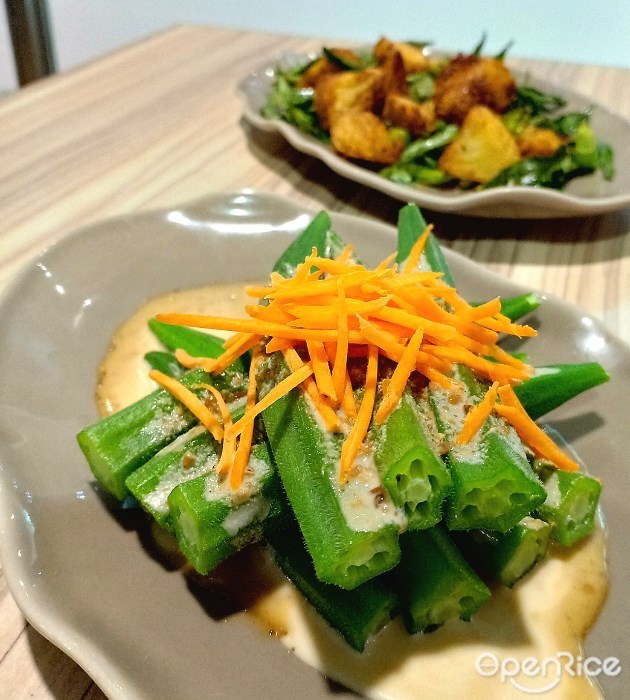 Okra or ladies fingers, just nice to be eaten as it is, don't forget to dip them into the sesame sauce. Organically grown which makes them taste sweeter and crunchier!

Spicy Mane Mushroom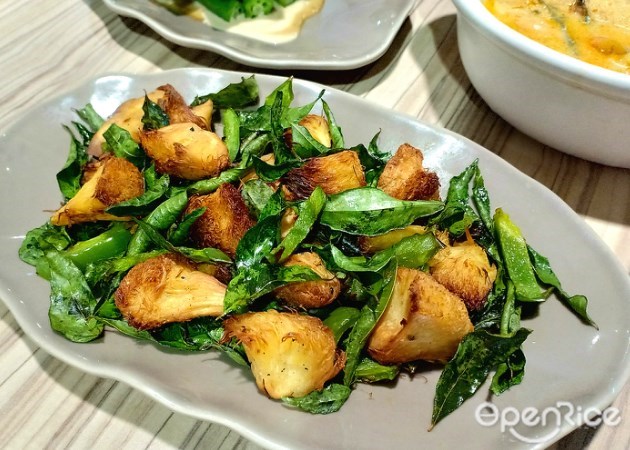 Evidence suggests that mushrooms may possess disease-fighting abilities, this mane mushroom has a wonderful flavor and meaty texture. Good news is you can enjoy them without guilt as they are air-fried, which is healthier. With the addition of aromatic curry leaves, surely a great snack that you will crave for more.


3 Grain Rice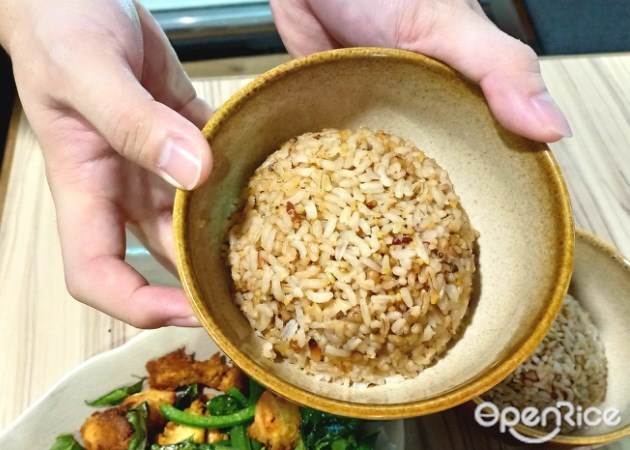 Comes with 3 bowls of multigrain rice, surely a healthier option than the ordinary white rice!

Signature Summer Breeze Tea
A refreshing tea that contains all organic sweetness and enzyme that comes from fresh fruits and organic black tea, you'll enjoy this for sure!

Look out for BMS Organic Parent's Day promotion today!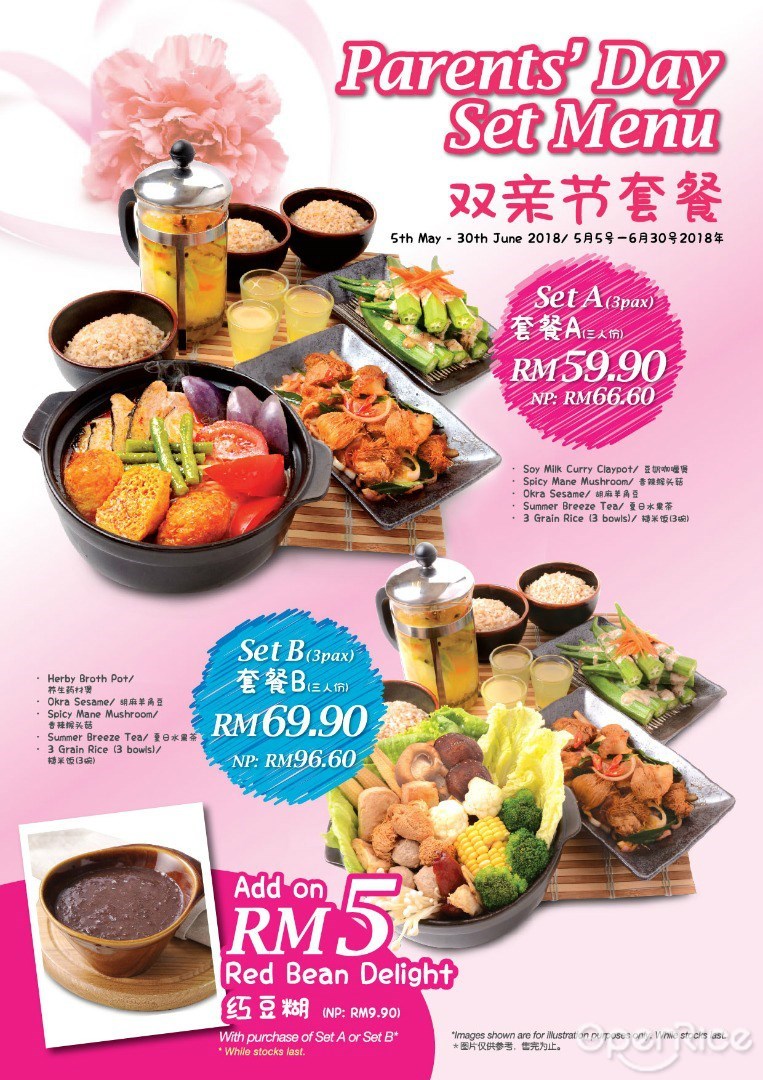 BMS Organics Grab'n Go @ KLIA2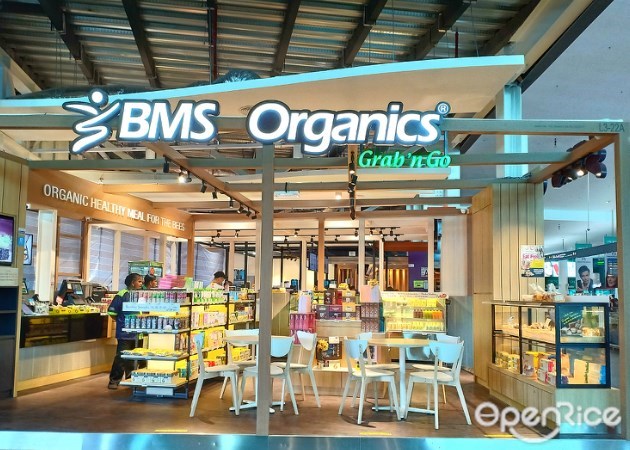 The first Organic and Healthy lifestyle Grab 'n Go kiosk that's easily acess at Gateway @ KLIA 2, drop by here to get quick fixes of great nutritious and organic food & beverages before your flight!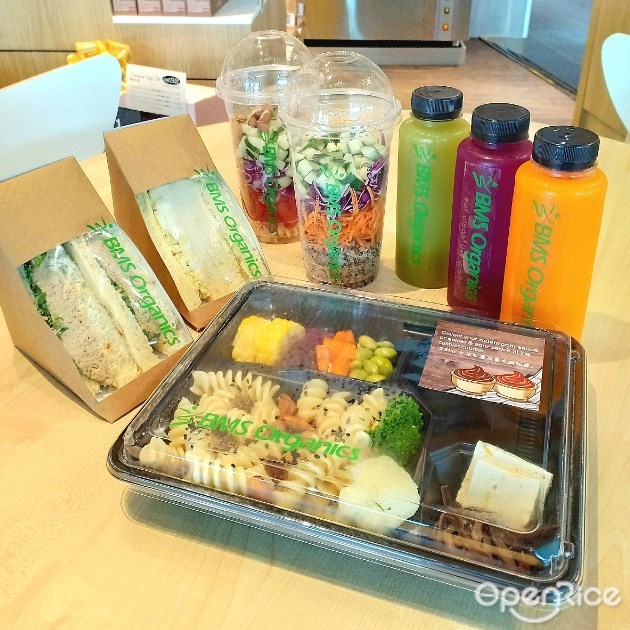 You can find light and healthy munches like sandwiches, pasta, salad shakers, overnight oats, fresh pressed juices and other organic products at BMS Organics Grab'n Go here!

Exclusive Great Offer for BMS Organics Members & Cabin Crews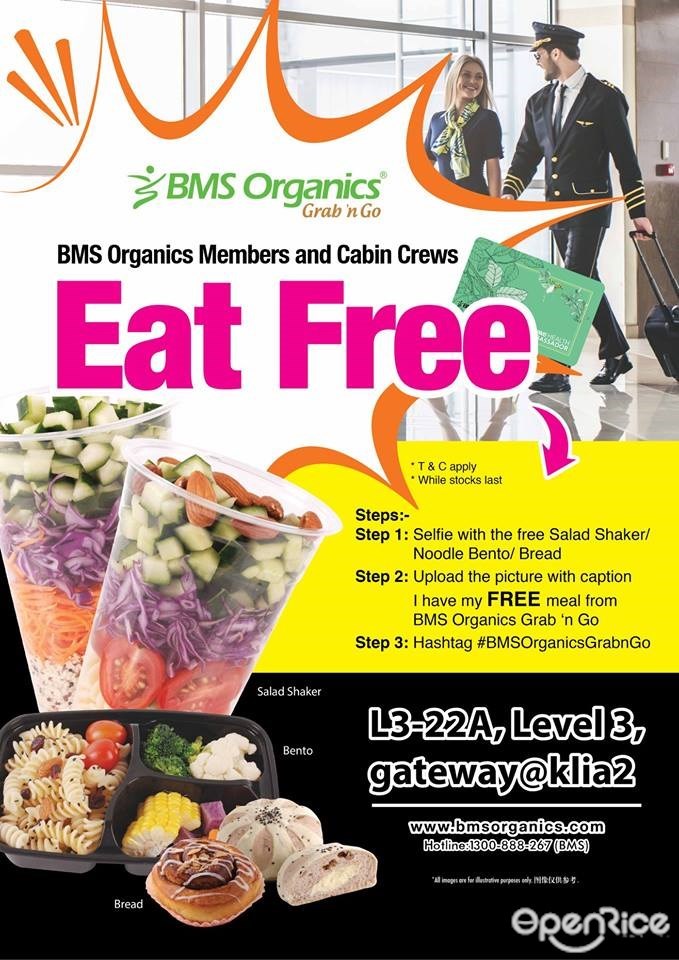 BMS Organics Members & Cabin Crews look here! Follow the 3 easy steps stated on the poster above and you'll be entitled to enjoy Salad Shaker, Noodle Bento or selected fresh bake bread for FREE! (T&C Apply)