February could be the busiest month for many of us, as we're going to celebrate Valentine's Day and shortly thereafter, CNY is coming! In conjunction with this festive month, your favorite dessert brand – Hui Lau Shan had introduced some special food menu! Toss the doggy year into a prosper one with Hui Lau Shan's Prosperity Lou Shang, also not forgetting the sweet and delicious Valentine Special Violet Series, which include purple sweet potato and taro desserts!
Prosperity Lou Shang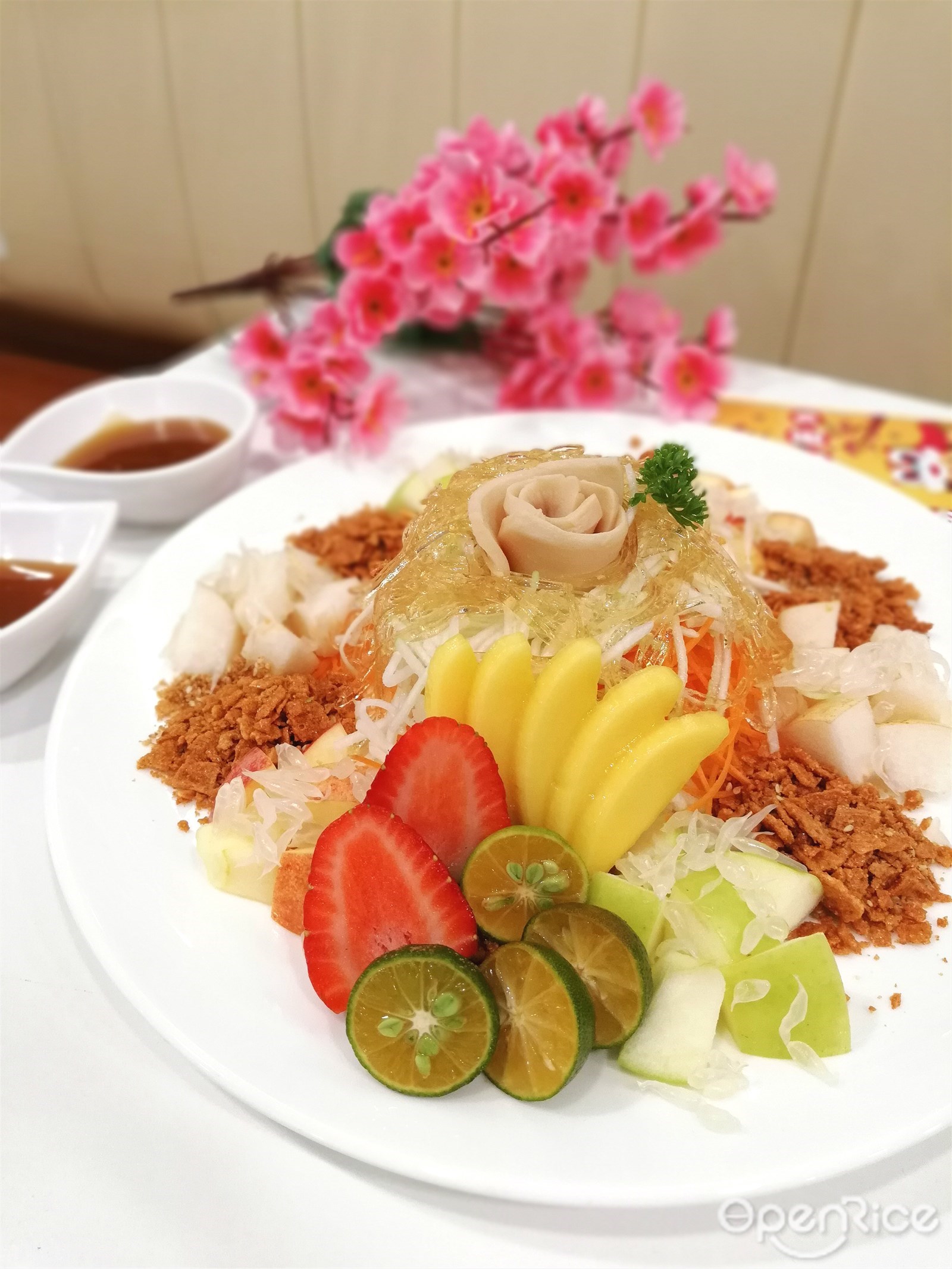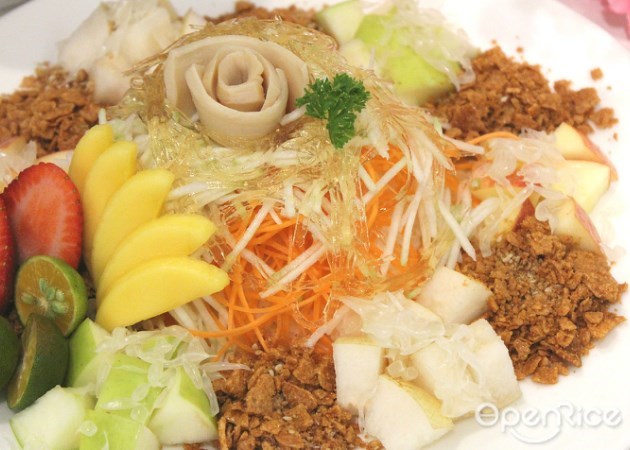 What makes Hui Lau Shan's Lou Shang stands out among others – we truly love how fruity and refreshing it is, with ingredients like abalone slices, pomelo, mango, strawberry, apple, pear and carrot, complemented with crunchy bites and classic sour plum sauce – flavorsome and full of texture, this is such a great choice for a healthy-fresh break in between all the oily cookies during CNY!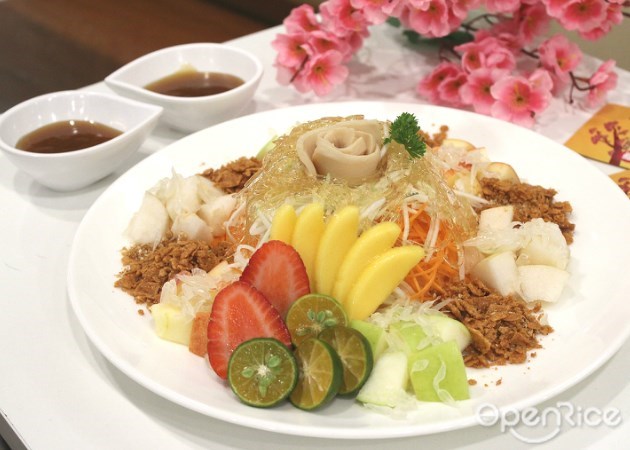 There are 2 portion sizes to choose from, 2 pax (RM21) and 4 pax (RM27), both good for dine-in and takeaway!
Prosperity Fortune Feast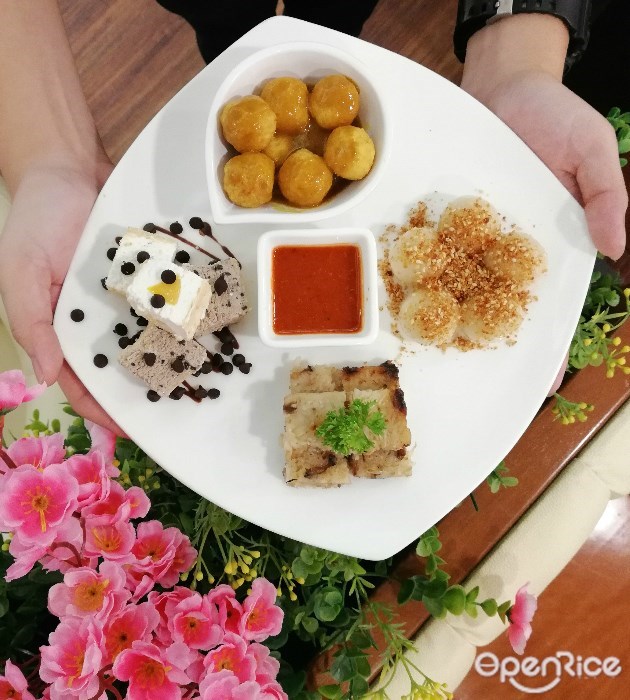 Other than Lou Shang, Hui Lau Shan had also introduced a new sharing platter that consists of their signature snacks in it, specially for this CNY!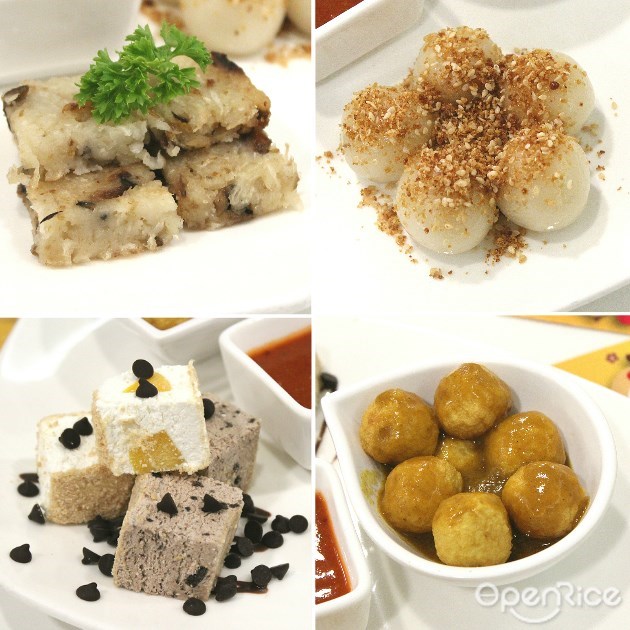 The platter includes Radish Cake, Double Chewy Delight which is Tang Yuan, Curry Fishballs and Mixed Crisps in mango and chocolate flavors. Also, add-ons like Deluxe Mango Mochi and Silky Mango Pudding are available with just RM5 only! More mangoes, more joy!
Valentine Special Violet Series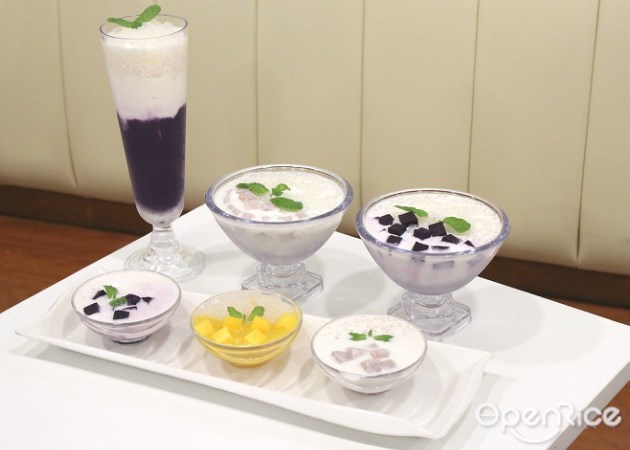 Purple sweet potato is really something now! Hui Lau Shan is never going to fall behind – here's a brand new Violet Series just in time for the romantic Valentine's Day!
Purple Sweet Potato Dessert / Yum-my Taro Dessert
This time round, Hui Lau Shan had upgraded their never-disappointing sago dessert series with purple sweet potato and taro flavors! Served cold, both flavors taste amazingly good with aromatic coconut milk in it.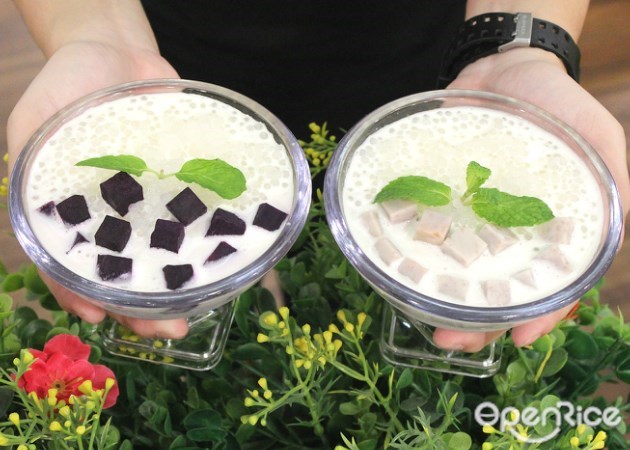 Unveil the surprise by digging in deep – a mashed purple sweet potato ball or mashed taro ball is hidden inside! Smooth and rich in taste, you can enjoy the mash just the way it is or mix it well with the sweet soup for a creamier taste.
Purple Sweet Potato Beverage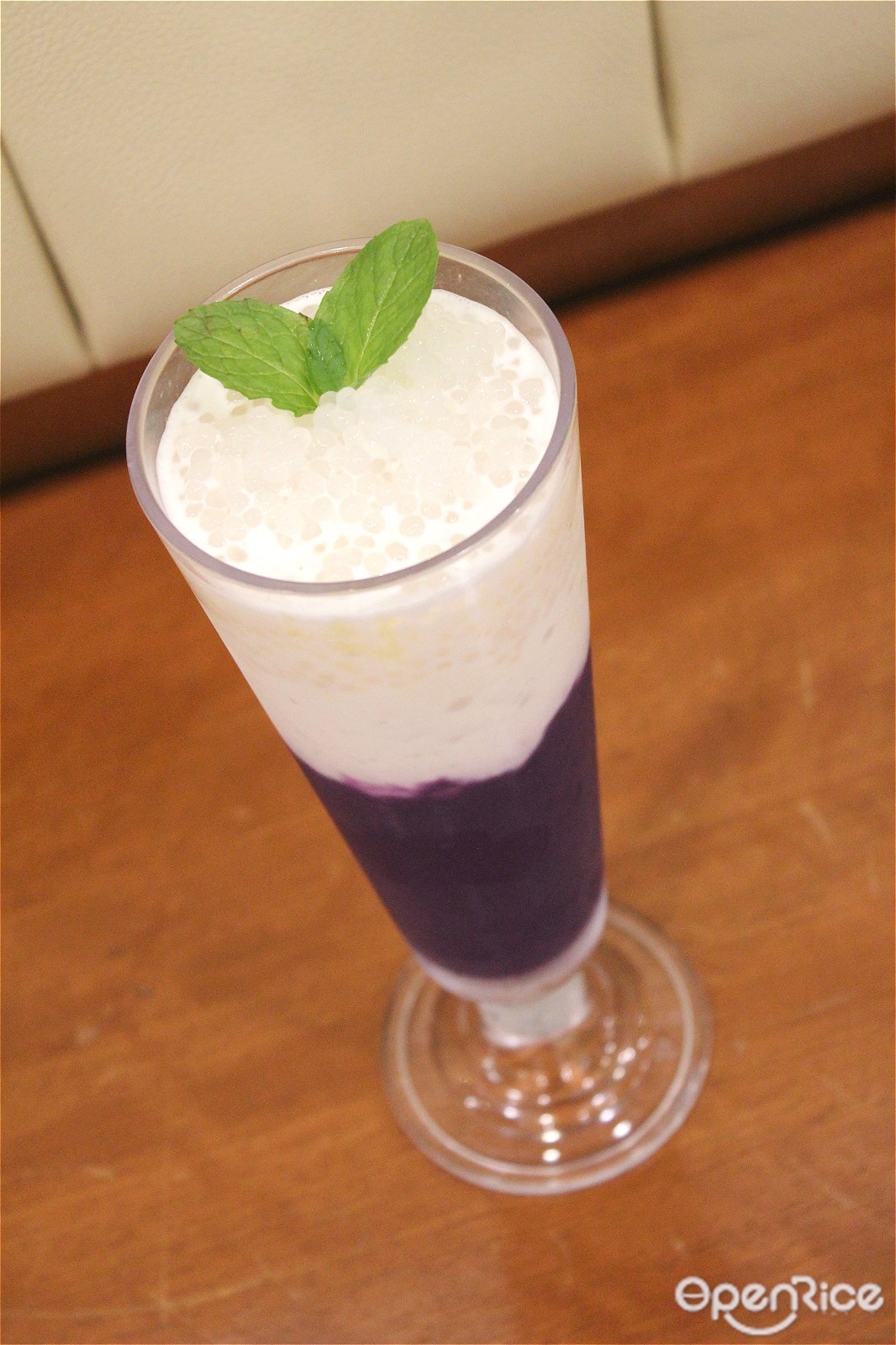 At Hui Lau Shan, purple sweet potato is served as beverage too. Not the usual latte, purple sweet potato is blended with coconut milk to create a smooth and silky texture, topped with generous amount of sago – if you wish to enjoy some purple sweet potato dessert on the go, this is the one for you!
Valentine Special Feast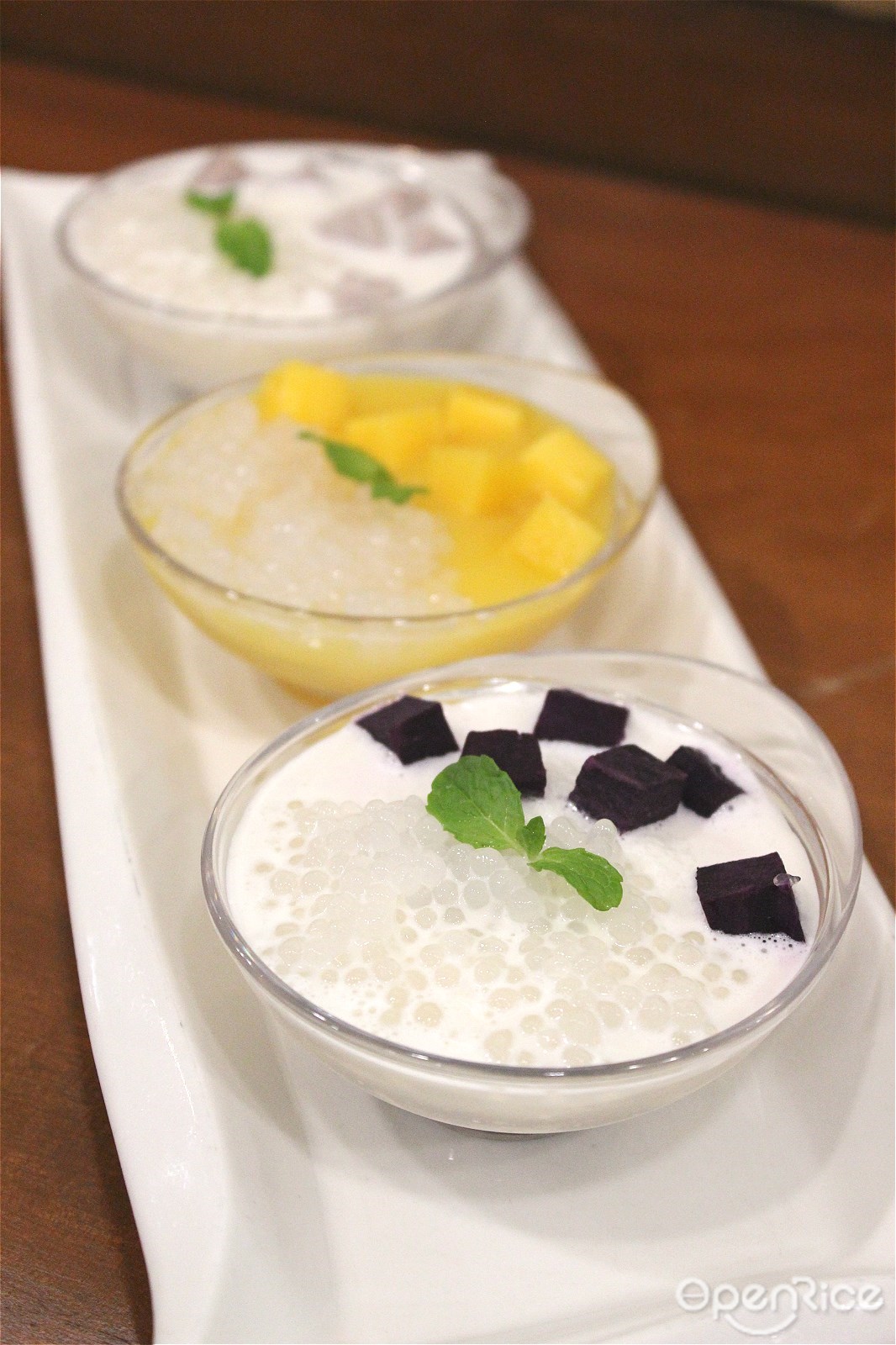 Can't choose between purple sweet potato and taro? Why not go for this Valentine Special Feast!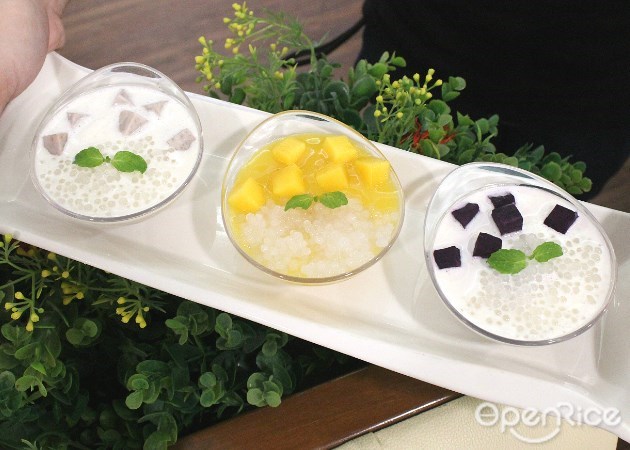 This dessert platter includes mini versions of purple sweet potato dessert, taro dessert as well as Hui Lau Shan signature mango dessert – an abundance of sweetness for your sweet tooth satisfaction!
Visit Hui Lau Shan and Mango Cottage during this CNY and get a set of FREE Go Go Doggy Year Ang Pao Packets with minimum purchase of RM28 per transaction! Besides, the adorable Ang Pao packets are not only Ang Pao, but come with discount vouchers at the back, how nice it is! *while stock last*