Shah Alam is the last place people think of when it comes to looking for food. Believe it or not, Shah Alam is actually home to some of the tastiest food out there. Be it Thai style, Chinese style, Japanese style or Western style, we've got you covered! Here are 9 food places in Shah Alam you should visit.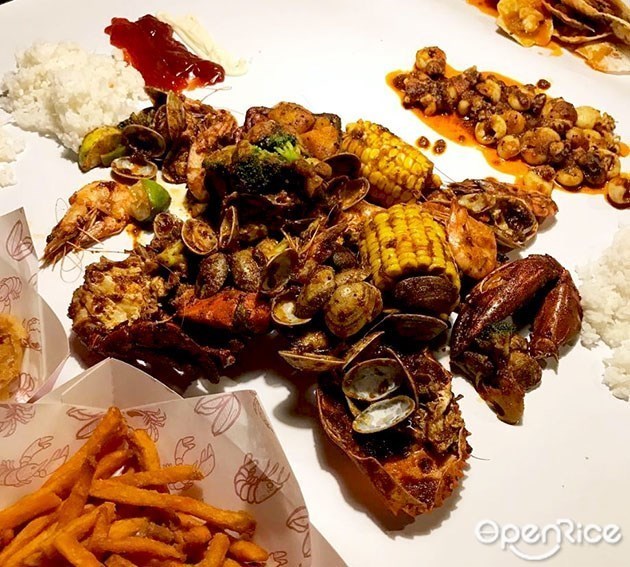 (Credit: keenwai)

Located in Setia Alam, Shell Out is known for their boiled seafood, also known as Louisiana boil. Food is served on the table, lined in white paper. Customers are encouraged to forget their table manners and have fun with the goods. Their seafood selection ranges from crabs, clams, prawns, etc. served in sauces of either the original style or the Malaysian style. We highly recommend their Shell Bang sauce — its mixture of sweetness and spiciness make you want seconds. You can also adjust the spiciness of the sauces, with 'OMG' being the spiciest, but we're sure the sauce will make you go "OMG" even without the spiciness.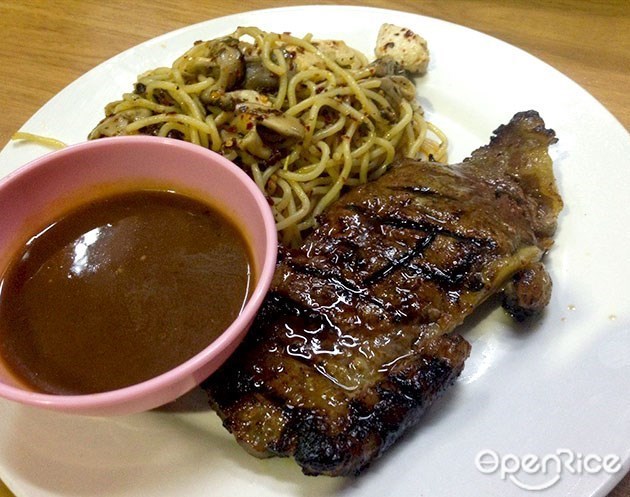 With their Western recipes all homemade and their authentic Malay food made from 100 years old recipes, it's no wonder that Foodilicious is considered to be the best Western restaurant by locals. Amongst their dishes, their meat chops cooked in seven spices in particular stand out. Be it beef, mutton or chicken, their meat chops are meaty, juicy and simply delicious — and even better when eaten with their black pepper sauce.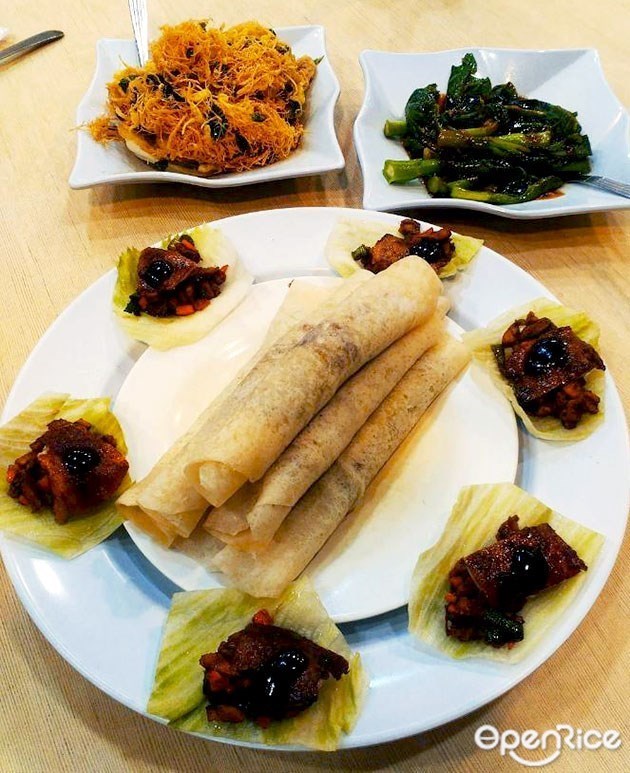 (Credit: thefabzone)

As this restaurant is run by a couple of a husband who comes from Beijing and a Malaysian wife, the food is a cross between mainland Chinese and Malaysian. The signature Peking Duck is a try-or-die — a notable dish from Beijing in which duck meat is seasoned and then roasted. Fried duck skins served over pieces of raw lettuce and sauce makes a great snack. Moreover, this restaurant is halal, so fellow Muslims who are looking to indulge in Chinese food can rest assured.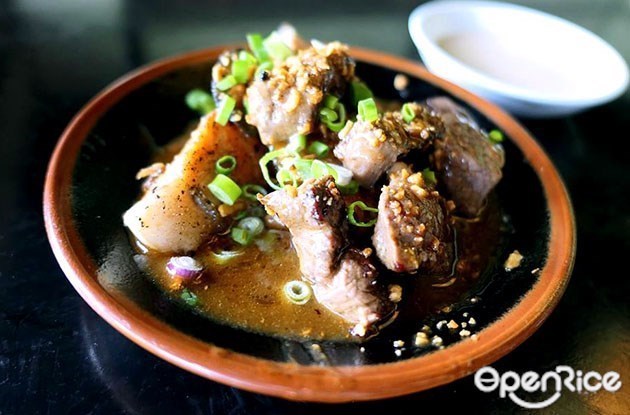 (Credit: Tim Chew)

A Japanese restaurant built in the style of a traditional Japanese inn surrounded by a waterfront patio and gardens, and operated by a Japanese chef. Not only do you get to enjoy a beautiful scenery along with your food, but also an authentic piece of Japanese culture! The Miso Beef — stewed beef in miso paste — is recommended as the meat is quite tender and the broth is savoury.



Nowhere else could you find Thai food more authentic than at this restaurant in Malaysia. Thai Syok Seafood Restaurant is definitely not a place to miss for those who appreciate Thai food. We recommend you their Tomyam Seafood Soup which comes in three different serving sizes for different prices. Their Pandan Chicken is also a signature. The combination of fried chicken meat and the fragrant pandan leaves is simply not a taste to miss!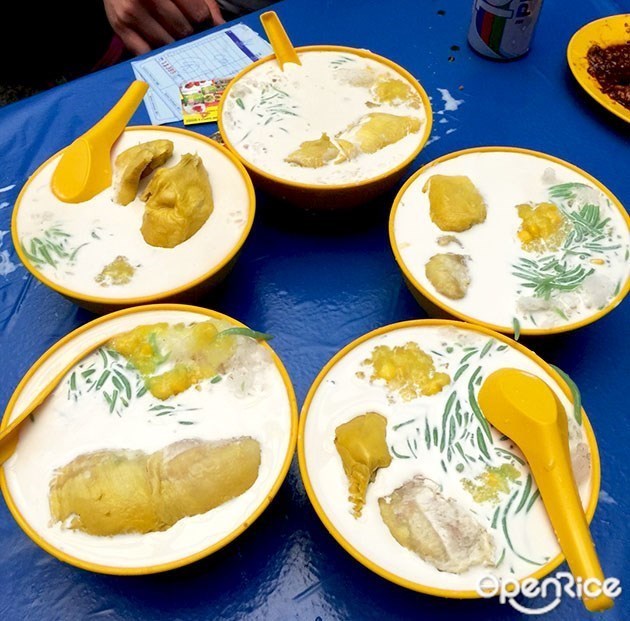 This stall is well-known for their durian cendol and it has gained them so much attention that TV stations and websites alike have reported about this place. Their durian cendol is basically a bowl of standard cendol with a big slice of durian dunked in it. If you're not good with durian, worry not — they have more than 100 other types of cendol to offer, with various types of toppings that include cereal and raisins amongst others, so feel free to help yourself until you're satisfied!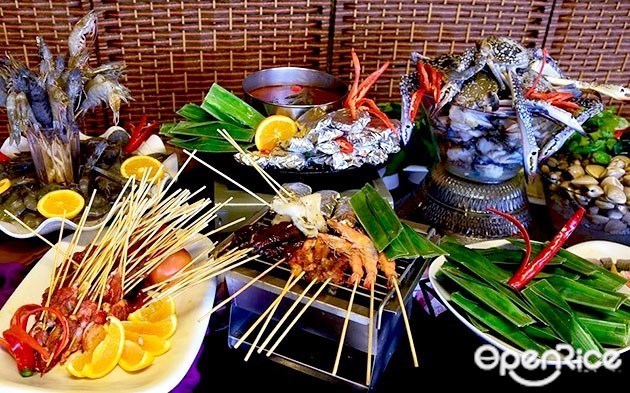 A self-service type of BBQ buffet that offers the options of steamboat, BBQ and charcoal roast. It once attracted the attention of local TV station, TV3. With the option to dine indoors or outdoors and a selection of over 150 types of ingredients to choose from, it all sounds too good to be true, especially considering it's quite cheap — with fees starting from RM24.40 for adults and RM9.90 for children depending on what day it is. If you're a mutton lover, guess what? You get to order a whole lamb, seasoned and charcoal roasted!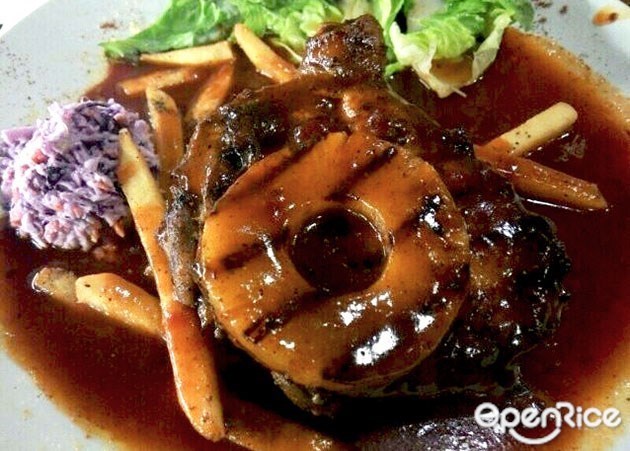 (Credit: nabeelajay)

Big Brothers Restaurant & Grill is a halal Western restaurant that offers a variety of meat chops, pasta and pizzas along with a small selection of Asian dishes. A highly recommended dish is the Hawaiian Chicken Chop — charbroiled chicken meat topped with a piece of grilled pineapple and served with mashed potatoes, coleslaw and raw vegetables.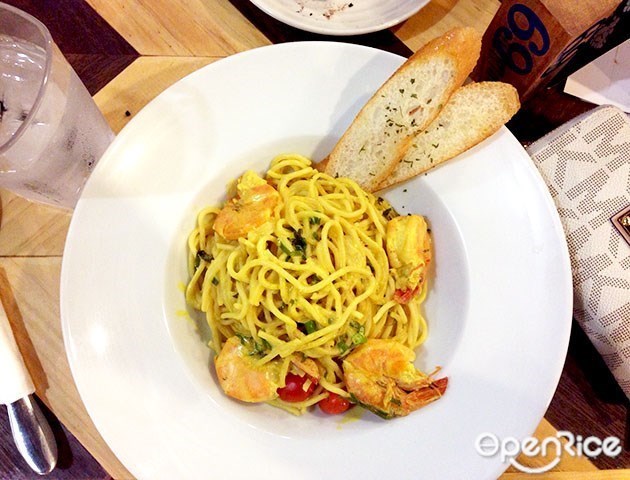 With a comfortable environment and good food, this Western place is popular with patrons who are looking to kill time with some coffee over the weekend. Other than coffee and tea, they also offer the local soda drink, Tapping Tapir, fresh fruit juices mixed with spices and herbs. Their Spaghetti Gulai Lemak Udang — pasta served in coconut gravy with prawns — is a must-try. A unique flavour can be achieve through this heavenly combination.


You might be interested in:
Shah Alam Must Try Modern Cafe Picks!
6 Delightful Foods Nearby Glenmarie's KDU University College