No doubt, they are still the Hui Lau Shan that sells Mango themed-dessert all these years and to keep you coming back for more, so many new choices are now being added to their extensive menu!
Being able to serve you the best of mango dessert from the rest, do you know they have come out with the latest Coconut Milk 'Foam' beverage series? Not only that, they are indeed the first of its kind here in the market and you really need to try them out!
A healthy series of ice blended or fresh fruit teas, Hui Lau Shan had added in the new Coconut Milk foam that will sure to enhance the taste of the teas. Undeniably matching, they aren't cloying but they are light, slightly creamy and lightly salted too!
Creative and refreshing, let's take a look!

FRUITPUCINO COCONUT MILK SERIES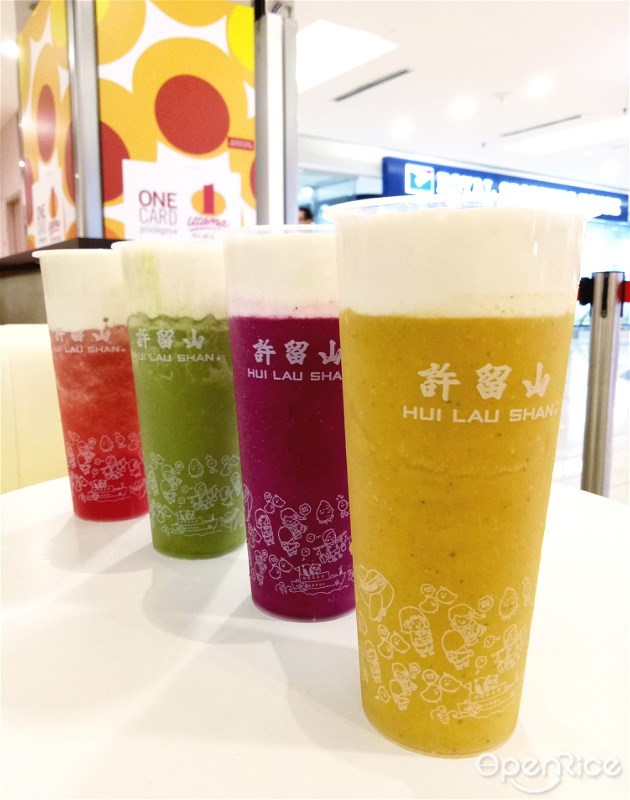 Thicker in consistency, this Coconut Milk isn't the ones where once it is served it melts into the beverage but instead you can see that it slowly melts so that you can enjoy 2 different tastes in a cup! To ensure you get an even taste of the coconut milk foam and the ice blended, you can try drinking it 45 degrees. That's the secret to get the best of both worlds!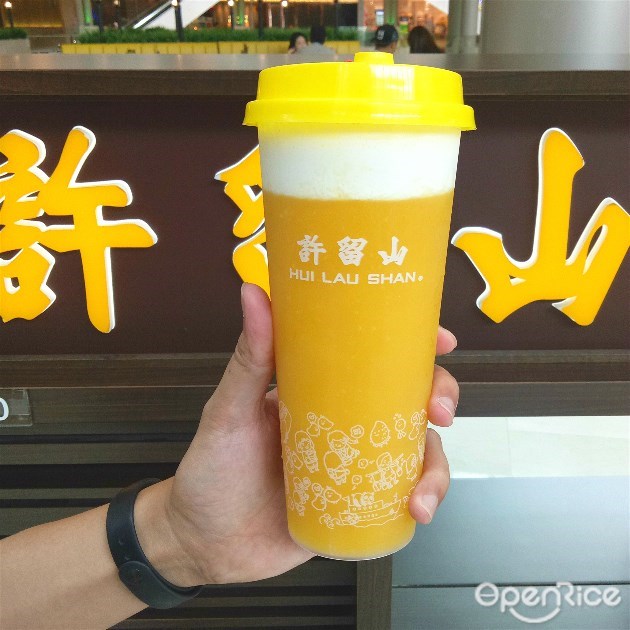 Uses fresh fruits that are made fresh upon orders, then it is blended making it into the ice blended – just like this cup of Mango Mint Frappucino Coconut Milk and look at its thickness!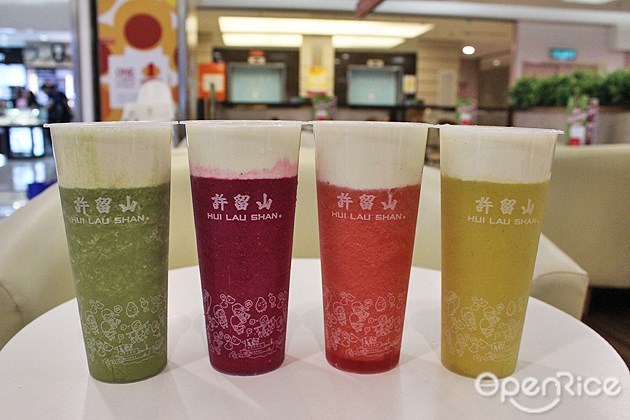 3 more available flavors: Matcha Pineapple, Dragon Fruit, and Watermelon Fruitpucino Coconut Milk

COCONUT MILK BLOCHA SERIES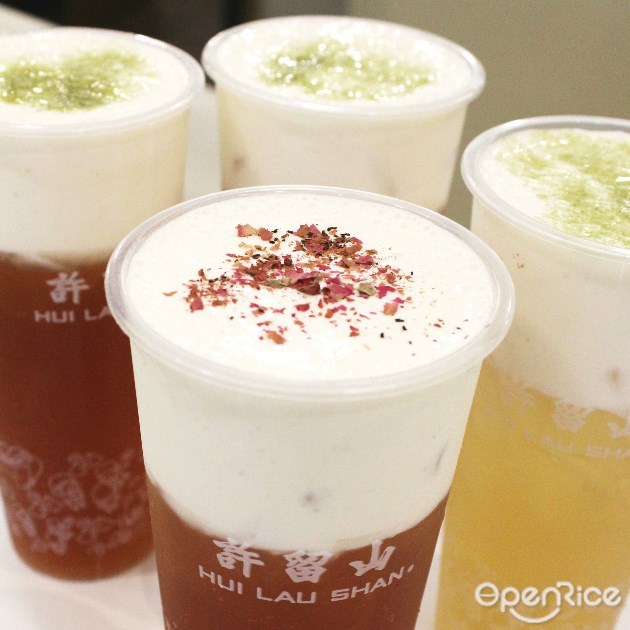 Not only ice blended beverages, they have 4 more teas that are unexpectedly good too. One of the most ordered – Coconut Milk Rose Vanilla Blocha; fragrant and aromatic, with a light hint of vanilla enhances the drink too. Topped with the coconut milk foam, two thumbs up for this!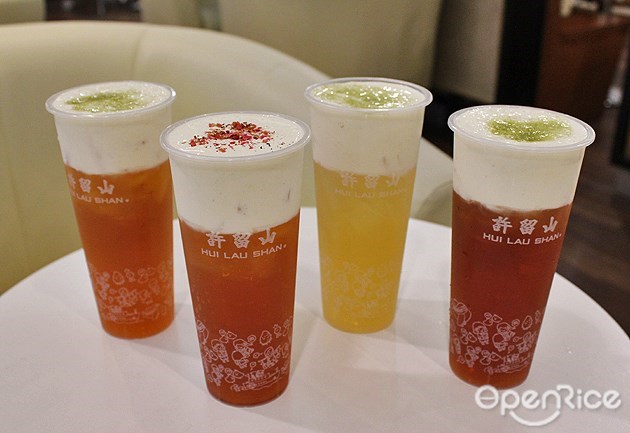 Available in 3 other flavors: Peach, Earl Grey, and Jasmine Coconut Milk Blocha

MYSTERY GOTCHA SERIES
Apart from the Coconut Milk foam series, another must try refreshing fruit tea that is creatively mixed and only available from Hui Lau Shan, each and every cup is a masterpiece of art! Uses fresh fruits and herbs, high in vitamins and good nutritional value too!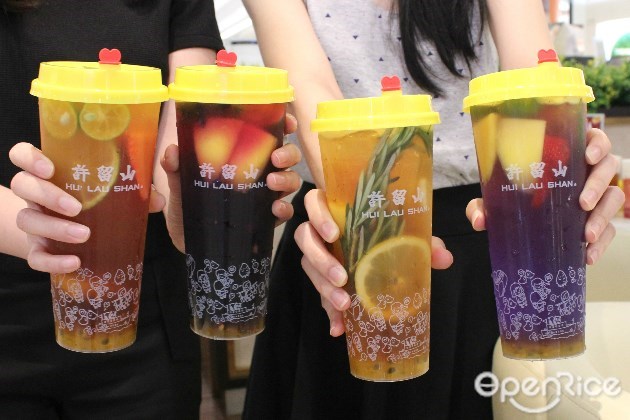 Goji Gotcha – was one of the signature drink that the black goji berries were imported and bet you didn't know it can drink this way! Good nutritional value as it helps to regulate blood circulation relieves stress, and even anti-aging properties were found in it! As it has passion fruit in it, taste the slight natural sweetness from all sorts of fruits and slight sourness from the passion fruit, refreshing!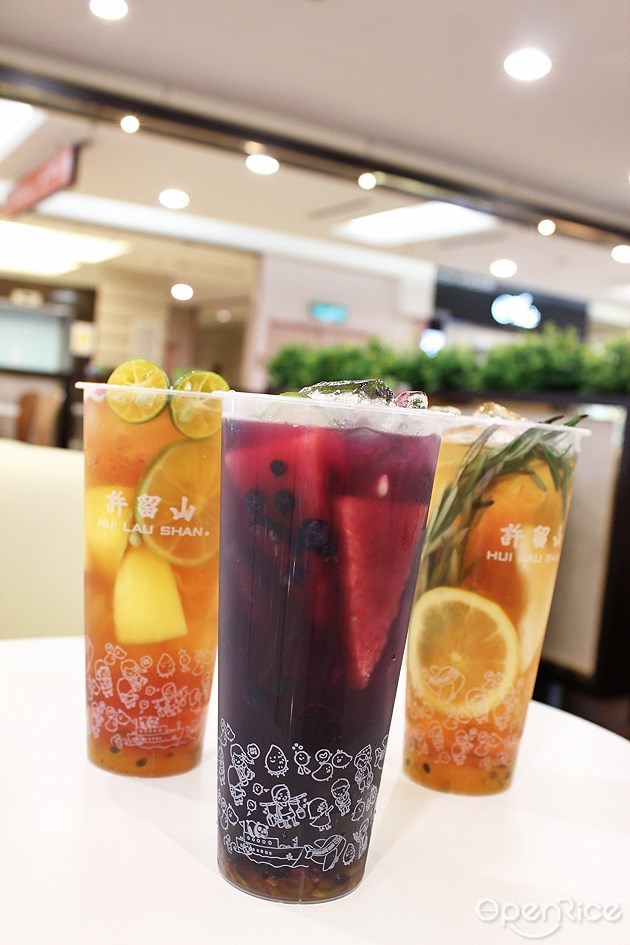 3 more flavors available like the Butterfly Pea Gotcha, Rosemary Garden Gotcha, and Endevour Gotcha. Colors of the beverage were all natural from the herbs and fruits, thirst quencher and fork is provided so you can easily enjoy the fresh fruits too.

GRAB DESSERT SERIES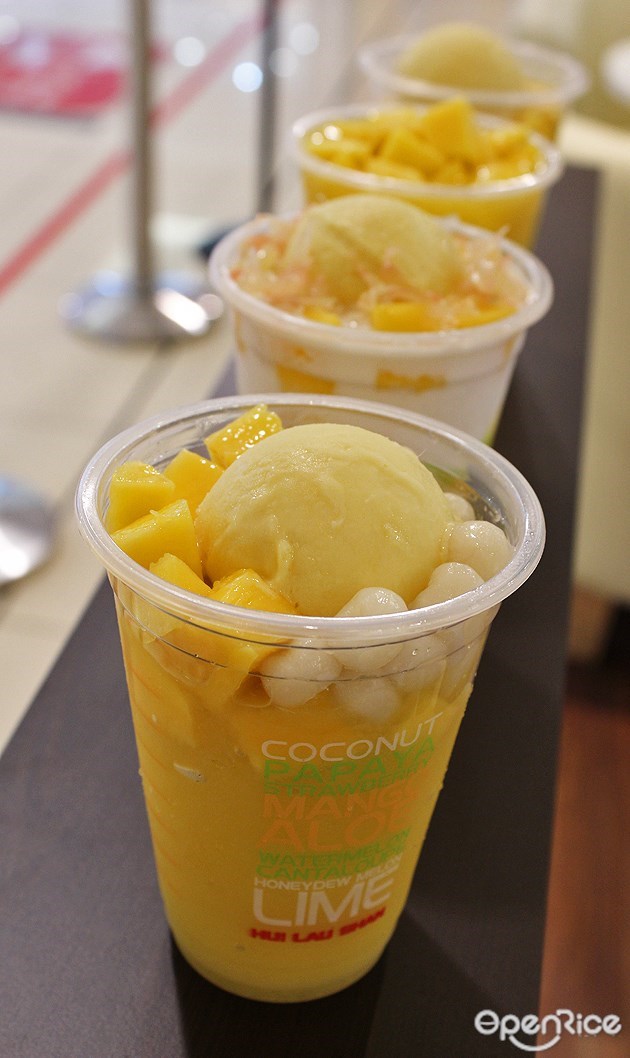 In a rush but still craving for Hui Lau Shan's dessert? No worries, they have launched this series of Grab & Go where you can take away and enjoy it on the go!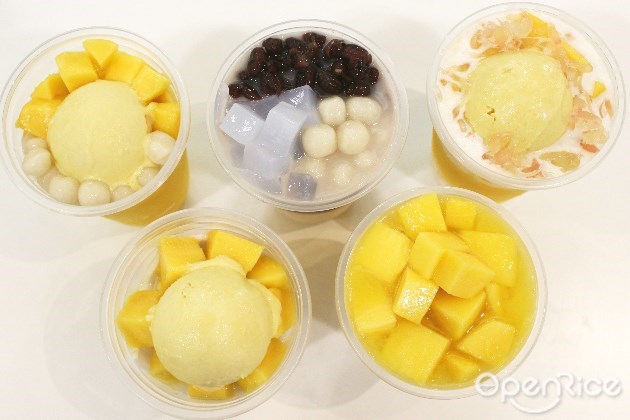 Classic mango indulgence can never go wrong here! Enjoy these take-aways ranging from Sago Duet, Mango Sago, Mango Coconut Ribbon and Red Bean Puppy Love; all these were the signature dessert of Hui Lau Shan and so satisfying to enjoy them on the go now!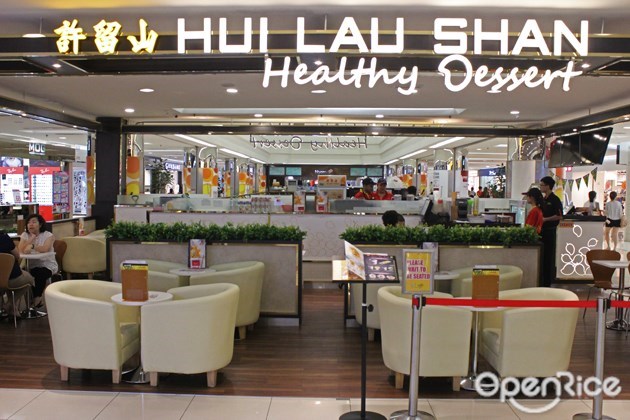 Hui Lau Shan had its fame for serving us the best of Mango dessert for years; now they are even better for good! With so many choices to choose from and easily available at shopping malls and hot spots, isn't it the best place to get your dessert cravings fixed? It's a definitely a YES! Let's go!


Click here for more Hui Lau Shan outlets!