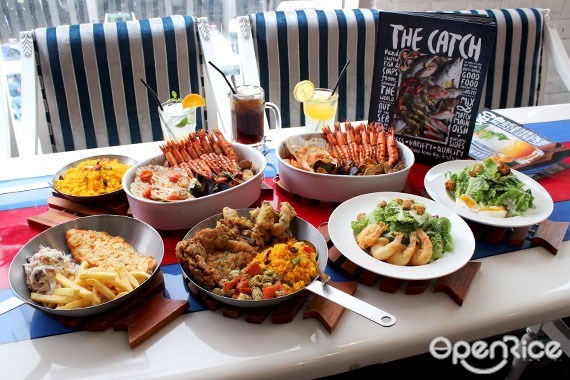 Calling all seafood lovers! Here's an exciting news for you – Fish & Co. had recently launched a series of new menu in order to serve you better! It has been 2 years since Fish & Co. officially added new dishes into their menu, and now they heard you! So, are you ready to go on a fresh and delectable seafood tour with us?
Broth Pots

Catch all your favourite seafood in one bath tub! Oops, we meant in one 'broth pot'! Fish & Co. has took the enjoyment of seafood platters to a whole new level – various types of seafood baked in a pot of flavourful broth, complemented by delicious paella rice, sounds legit? A broth pot can serve up to 2-4 pax, so it is absolutely perfect for friends and family sharing.
Korean Broth Pot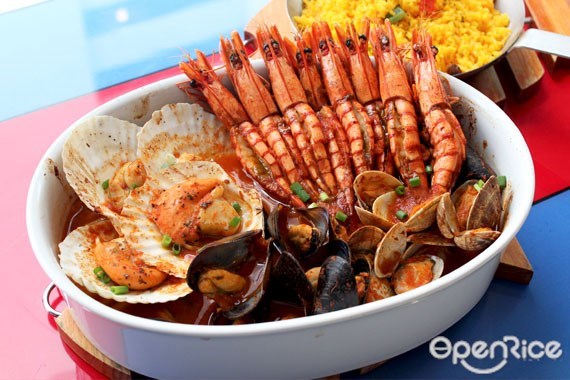 Fish & Co. knows you well, this is why they came out with Korean broth pot to ease your Hallyu crave! The Korean broth pot is a casserole of seafood baked in Kimchi broth – the sweetness of seafood and the piquant Kimchi broth complement each other so well, we simply couldn't stop slurping on the broth!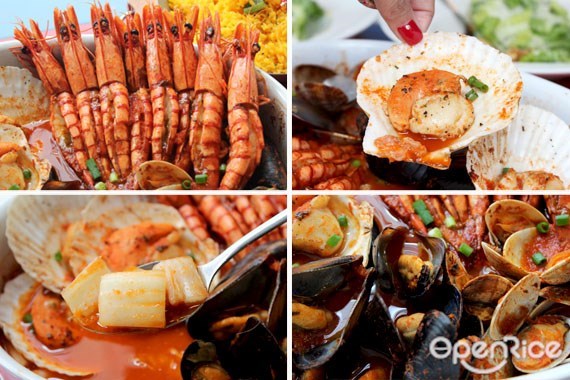 Yes, you saw it right. Aside from prawns, mussels and clams, there are huge-sized roe scallops too – one of the premium seafood categories that had just been added into Fish & Co. menu – more and more we get!



All About That Bouillabaisse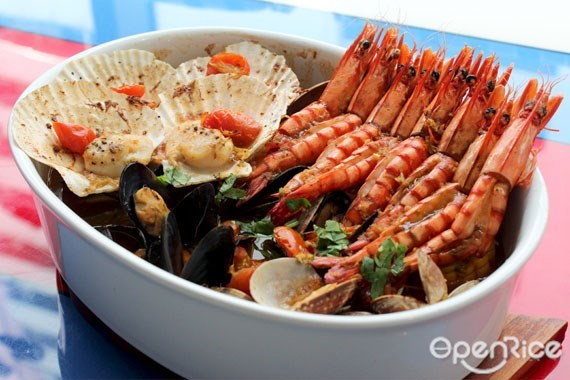 Another featured broth pot that we would like to recommend – All About That Bouillabaisse will take you on an underwater journey, as it is brimming with the essence of fresh seafood!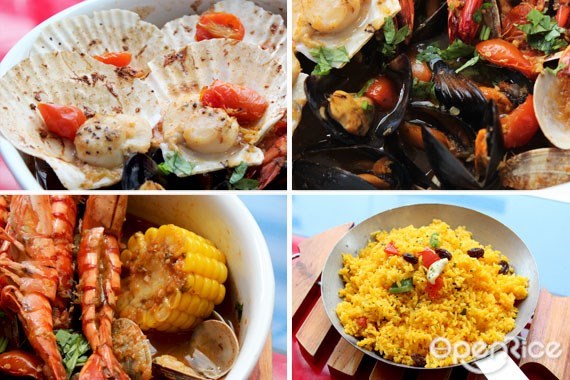 Baked in aromatic tomato broth, everything tastes perfectly delicious that will make you wipe the pot clean! So flavourful and simply irresistible!

Customisable Combos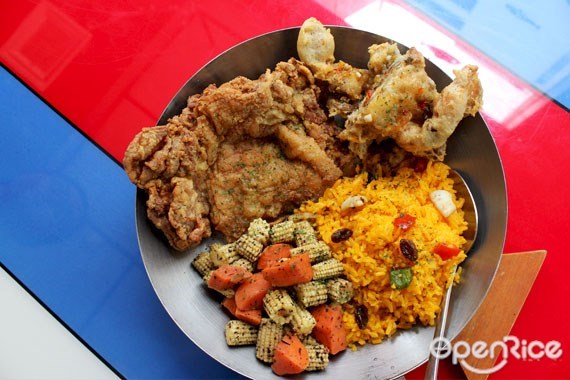 Also, Fish & Co. is thoughtful enough to have introduced combos that allow you to customise the food pairings! Firstly, pick your starter combo from Grilled Peri-Peri Chicken, White Fish with Lemon Butter or Fried Chicken (additional RM2 charge). Next, select a premium sides – total of 5 choices are offered include Baked Scallops, Golden Fried Fish, Grilled Salmon, Grilled Prawns and lastly, Crispy Soft Shell Crabs which happened to be another newly added premium seafood category other than scallops! Complete your combo by choosing 2 common sides from mashed potatoes, paella rice, chips, seasonal vegetables and homemade coleslaw.

Ebiko Gratin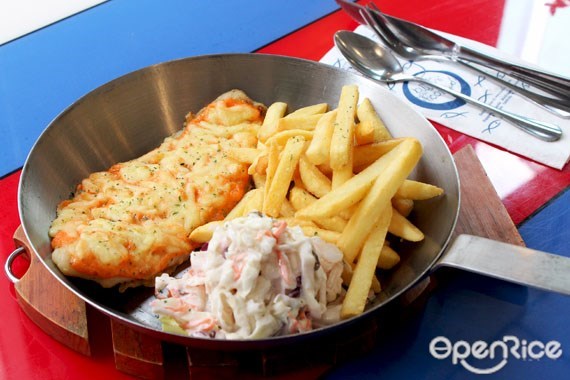 Feel like having something Japanese? Why not trying out the Ebiko Gratin – crispy and flaky white fish gratinated with fish roe and various types of cheeses, you will be amazed at how rich the flavour and texture can be!

If you need more greens to balance up your diet, we would recommend these two salads for you:
Caeser Salad with Prawn Fritters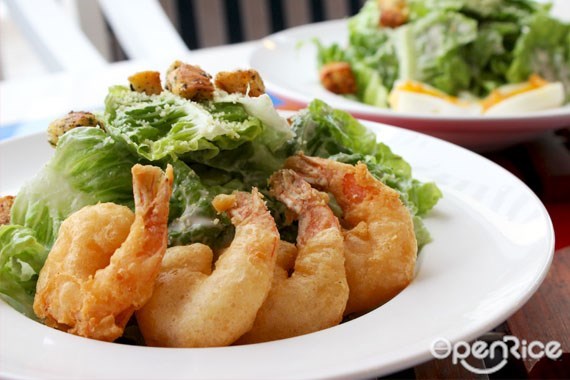 Prawn fritters might get slightly sinful at times, but not anymore when they are paired with the healthy and refreshing Caesar Salad.


Caesar Salad with Tamago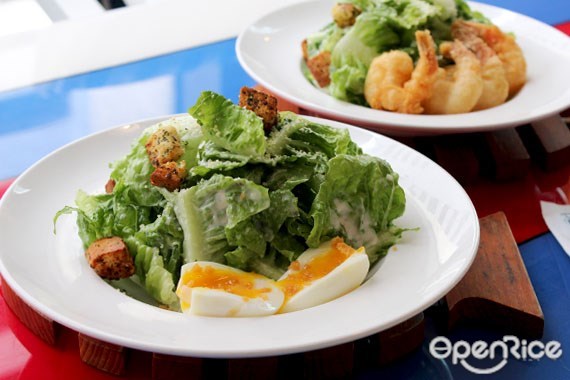 Prefer something over fried food? Japanese soft boiled tamago will be the answer! The runny egg yolk complements the flavourful yet refreshing Caesar salad so much that you must give it a try!


Beverages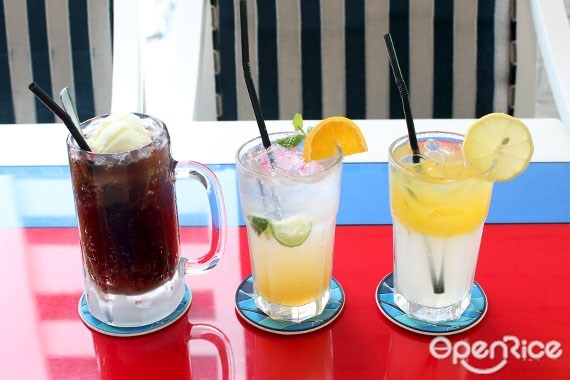 To quench your thirst, don't forget to try out few of the Fish & Co. newly introduced beverages! From the left: RB Float, Citrus Mojto and Limo Fizz.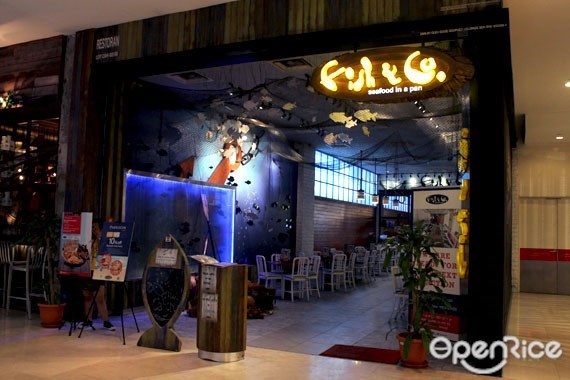 Are you ready to feast? Head to the nearest Fish & Co. outlet now! Don't forget to look out for their new outlets at Setapak Central and Sunway Velocity Mall too!
More Fish & Co. outlet details, click [HERE]