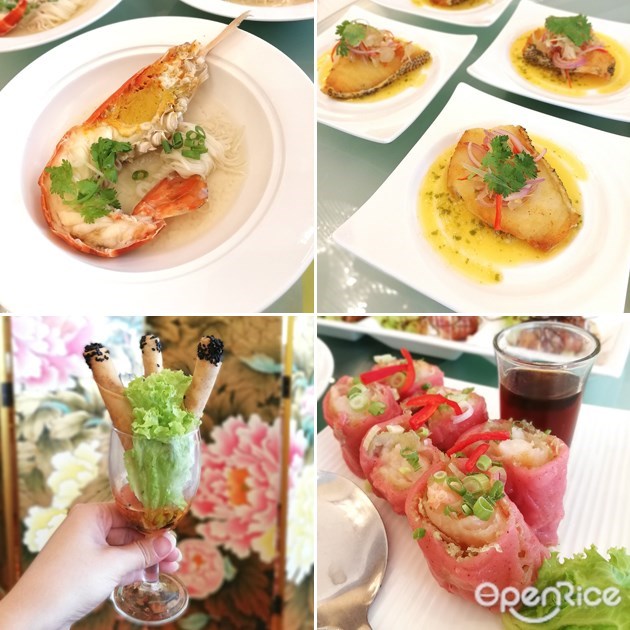 Fine dining is often linked with unfriendly pricings? Not anymore. Come to Dux Oriental that located at Kota Kemuning, Shah Alam to experience Chinese fine dining without having to worry about overspending! This restaurant does not only serves Cantonese, Shanghainese, Szechuan and other Chinese dishes, but also offers more than 30 scrumptious dim sum selections that're perfect for morning 'yum cha'!
Despite the relatively affordable pricings, Dux Oriental is very well furnished with classy and elegant theme, added with a slight touch of ancient design, everything here is looking great and extra fine – VIP rooms are available for private gatherings, as well as event space that fits up to 50 tables, definitely one of the best venues for occasions like wedding, birthday and corporate events.
Recommended Dishes
Steamed Fresh Water Prawn w/ Egg White & Noodles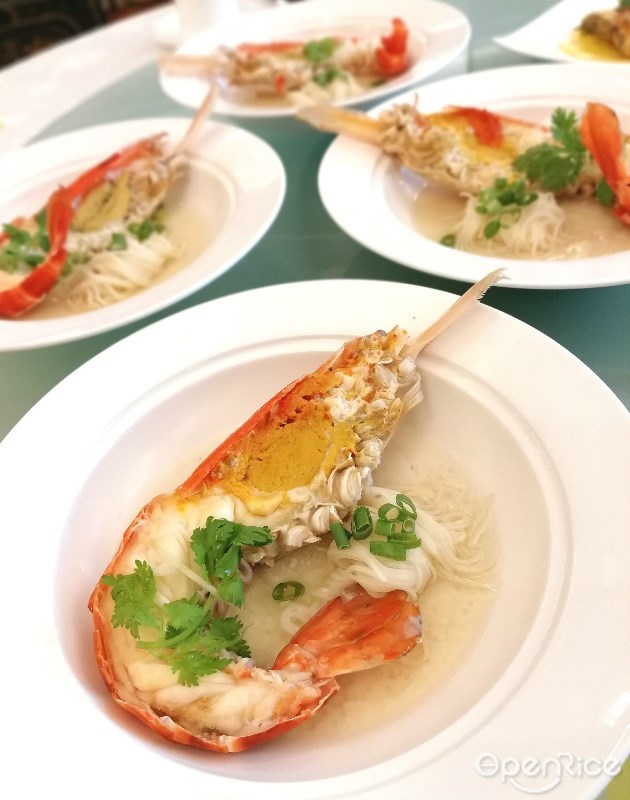 Huge and fresh water prawns steamed with egg white which seafood sweetness and juiciness are perfectly sealed, you will definitely love how tender and succulent the meat tastes. Also, we highly recommend you to savor the silky noodle with prawn roe for a rich, lip-smacking treat. Dux Oriental does serve dishes in individual portions aside from the typical sharing portions, what an exclusive and thoughtful service to be complimented!
Deep Fried Cod Fish w/ Homemade Mango Sauce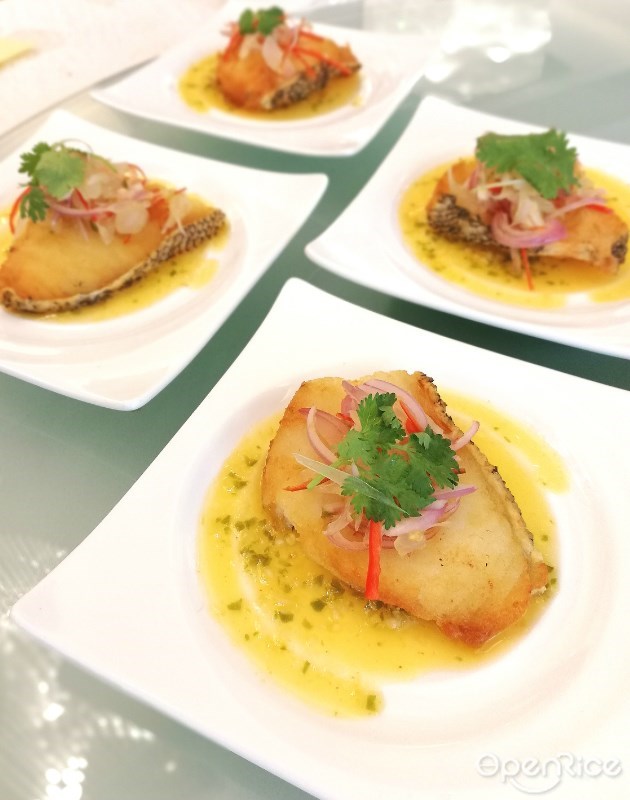 Crispy and juicy cod fish complemented with Dux Oriental's special homemade mango sauce that's inspired by mango pomelo sago dessert, this tangy and appetizing dish is certainly one of the must haves.
Roasted Chicken w/ Old Vinegar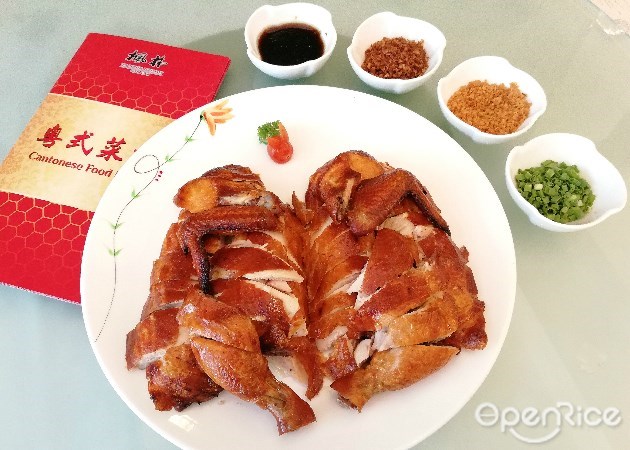 Not your ordinary roasted chicken, but marinated with old vinegar to enhance the flavors, sprinkled with special sauce, fried shallots, fried garlics and green onions for extra texture – the roasted chicken is crispy on the outside, moist and tender on the inside, very delicious indeed!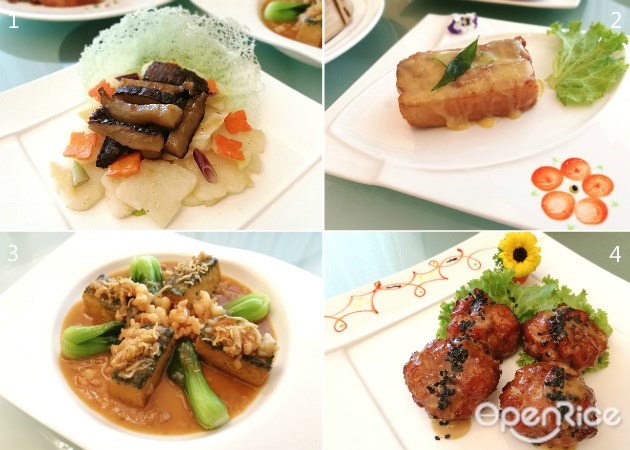 1. Sea Cucumber Fried Fresh Chinese Yam
Some real good stuffs gathered on this plate – sea cucumbers stir-fried with fresh Chinese yam root slices is a relatively rare but worth-recommending combination – pretty fresh and crunchy, this dish does not only taste excellent but also full of nutrients, not to be missed!
2. Baked Spare Ribs w/ Spicy Sauce
Dux Oriental's chef skillfully combined pork belly with pork ribs to enhance the meat texture as well as the portion for diners' better enjoyment, paired with creamy and flavorful sauce made from eggs, evaporated milk, lemon and chef's secret ingredients – this is an absolute masterpiece that will leave your mind blown.
3. Braised Minced Meat Tofu w/ Whitebait Aberdeen
Never trust a Chinese restaurant that doesn't serve homemade tofu – all tofu served in Dux Oriental are freshly made daily, and what makes the tofu here stands out is the addition of minced spinach! Braised in chef's special gravy with whitebait fish, this smooth and silky tofu dish is really one of a kind we'd say.
4. Deep Fried Minced Chicken w/ Sesame Sauce
Deep fried meatballs made from minced chicken, scallop and fish paste, braised in special made sesame sauce – the meatballs are tender and bursting with flavors, simply irresistible!
Dim Sum Selections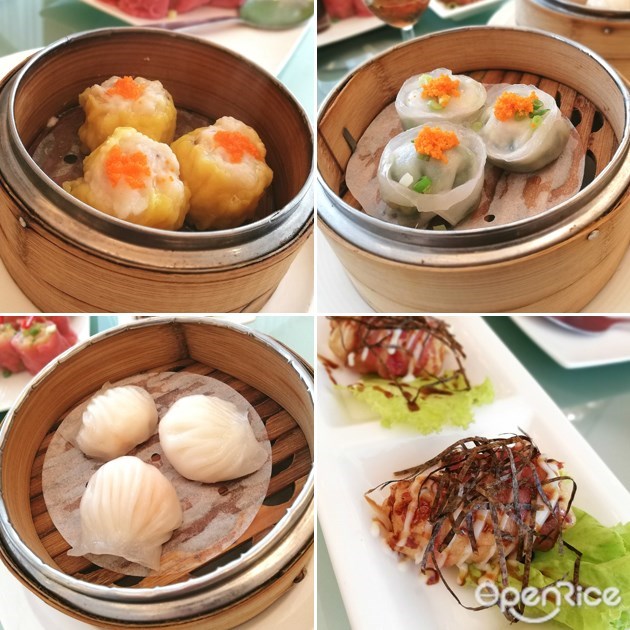 Dux Oriental specializes in Dim Sum too, and they offer wide selections including classics like Steamed Prawn Dumpling, Steamed Prawn & Pork Dumpling, Vege Dumpling w/ Garlic and Fried Bacon Spring Roll.
Seaweed Pork Floss Roll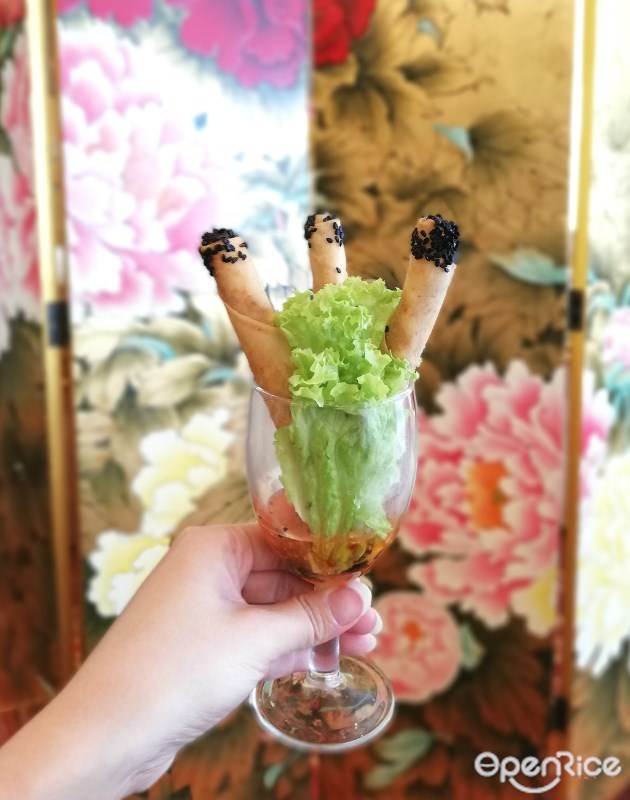 Try out this fuss-free Seaweed Pork Floss Roll served exquisitely in a wine glass with spicy Thai dipping sauce, experience an 'upgraded' tai-tai style morning 'yum cha' – why not?
Deep Fried Prawn w/ Brown Rice Noodle Roll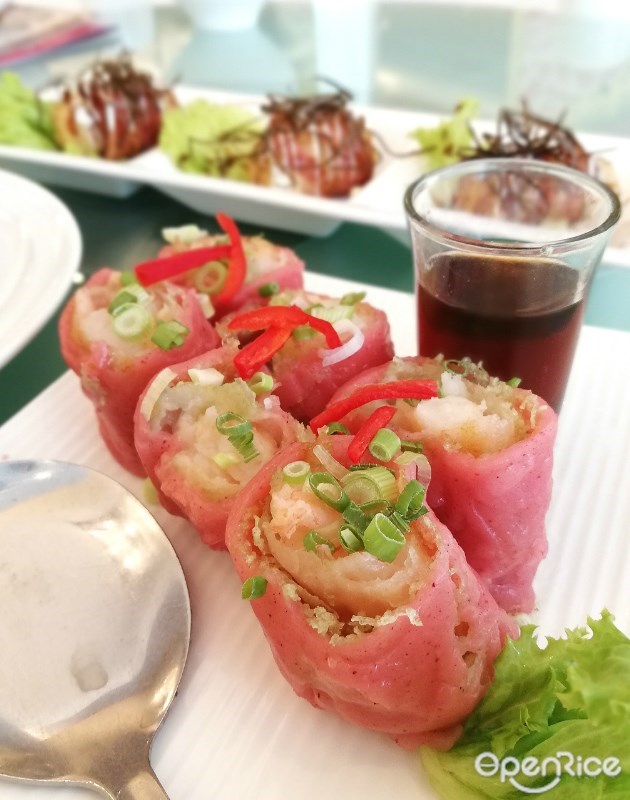 Chee Cheong Fun made from brown rice stuffed with deep fried prawn – a traditional Shanghainese Dim Sum with a twist that we think is worth recommending, not only for how appealing this dish looks, but also for how good it tastes!
Deep Fried Soft Shell Crab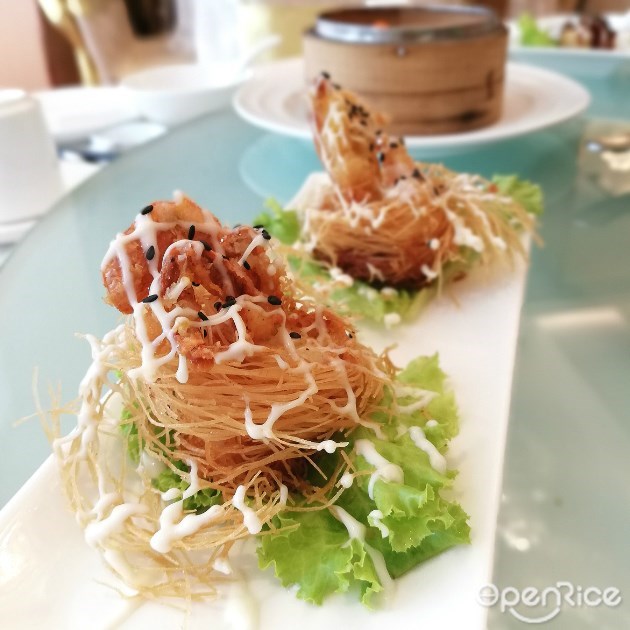 Crispy soft shell crab Dim Sum drizzled with mayonnaise that bound to impress the most demanding taste buds.
Chilled Wolfberries Jelly w/ Osmanthus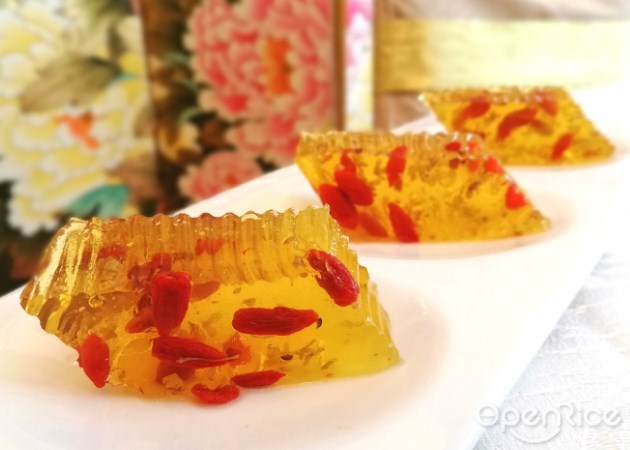 Let's conclude the scrumptious feast with this sweet and fragrant traditional dessert, what a healthy goodness.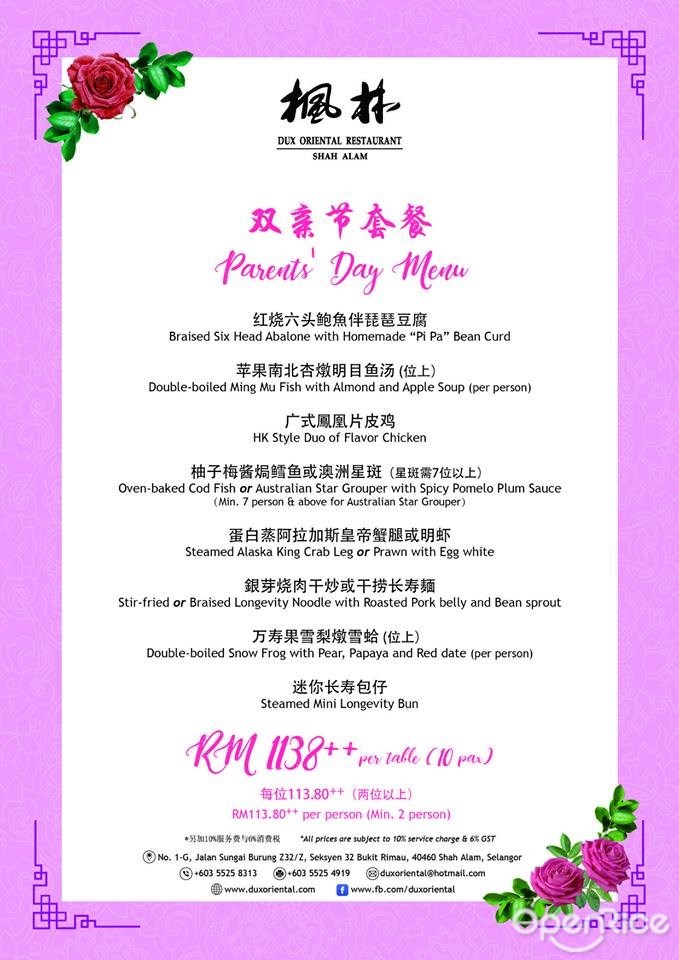 Father's Day is just around the corner, let's treat your dad with this delectable Chinese feast that costs only RM1138++ per table (10 pax), what a deal with so many noteworthy dishes included in the package!