We all know how hot the Malaysian weather can be. It's not uncommon for people to be chilling out the heat with a cup of tea or a bowl of cendol, but why not make it an excuse to spoil yourself with some good ol' Japanese confectioneries too? Ranging from ice-cream to honey toasts, make a drive to these 9 places for some pleasant confectioneries and beverages to quench your thirst on a hot afternoon!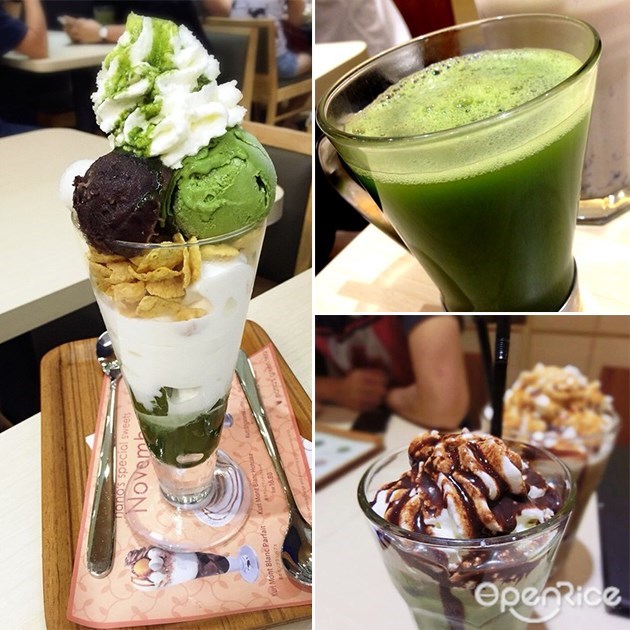 Serving Japanese desserts in a modern style, Nana's Green Tea specializes in green tea desserts and beverages. They serve different kinds of green tea. Hydrate yourself with the Thin Matcha Green Tea; it's extremely cooling and refreshing! For ice-cream, the Matcha Shiratama Parfait is the perfect treat to have on a day ruled by thirst.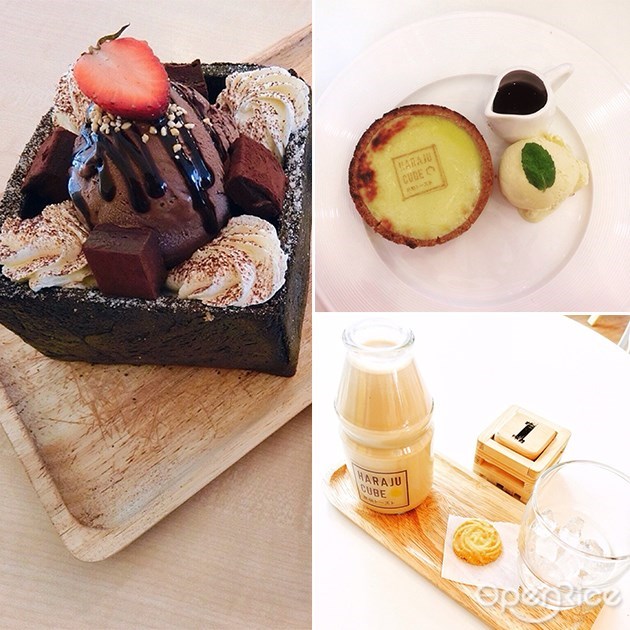 The highlight of Harajucube is the Shibuya honey toasts. Toss that diet aside for a day and order a plate of Haraju-Bomb, topped with Pocky sticks, biscuits, marshmallows and bananas. Don't forget to check out their specialties as well, particularly the Haraju-tart, which is their version of cheese tart. They're sure to make people with a sweet tooth squirm in their seats!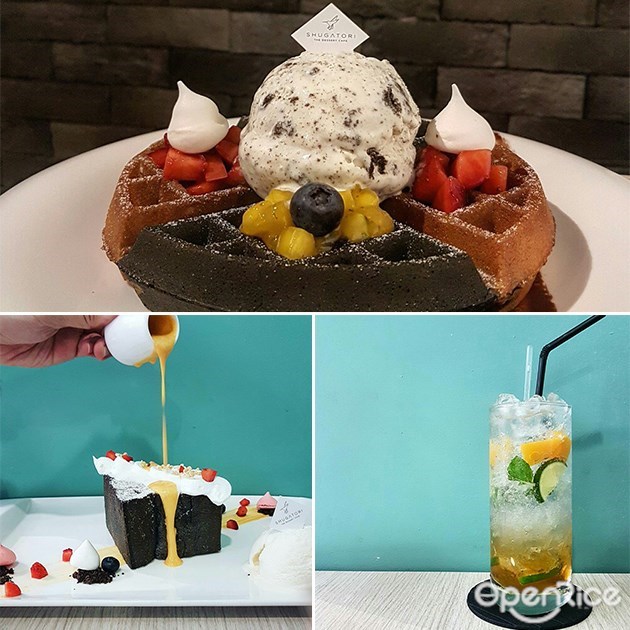 Stop by Shugatori to receive your well-deserved sugar fix! Get a taste of their signature Yin & Yang which comes in either the form of toast or waffle — one half charcoal and the other half classic, topped with ingredients such as meringue and ice-cream. Another treat we urge you to go for is the Local Temptation — pandan pancake handcrafted with coconut jam, toasted grated coconut, ice-cream and palm sugar sauce. Trust us, they're huge treats to your mouth.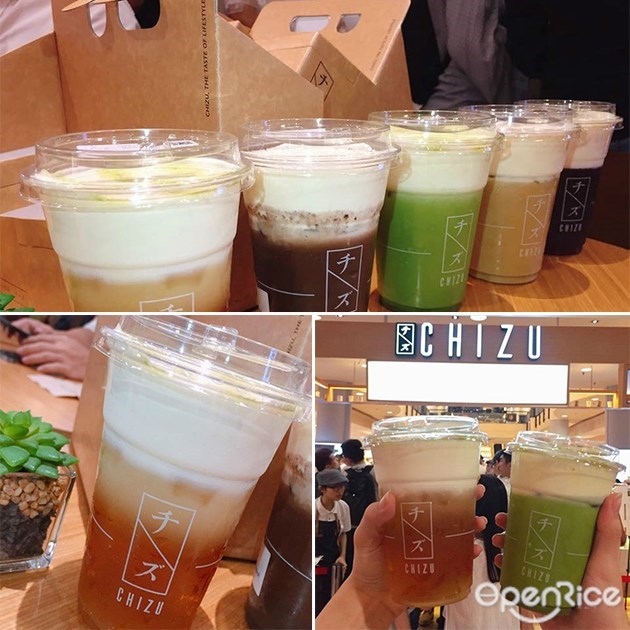 Ever wanted to drink cheese? Well, now's your chance
—
Chizu is in town at Sunway Pyramid providng beverages that mix Japanese cheese with a base of mostly tea or coffee. Not only does it taste good, it also has health benefits such as vitamins and immunity boosts. The combination of matcha and cheese is a flavour you musn't miss!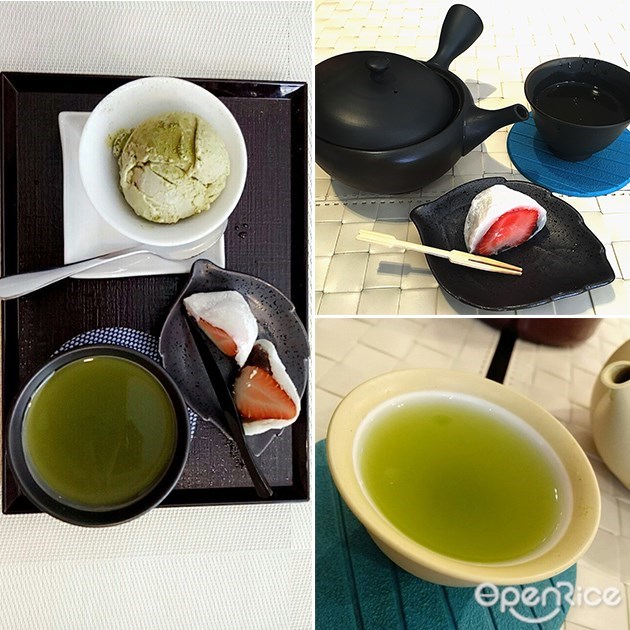 Tea Press is a nice place to yumcha at on a hot day. The tea is a must — and they come in unique variations! With green tea, you can have it premium or have it blended with other ingredients such as roasted brown rice and raspberries. Very different from the green tea we Malaysians are used to. For snacks, opt for the Warabi Mochi — jelly made from starch flour served with soy powder and melted brown sugar.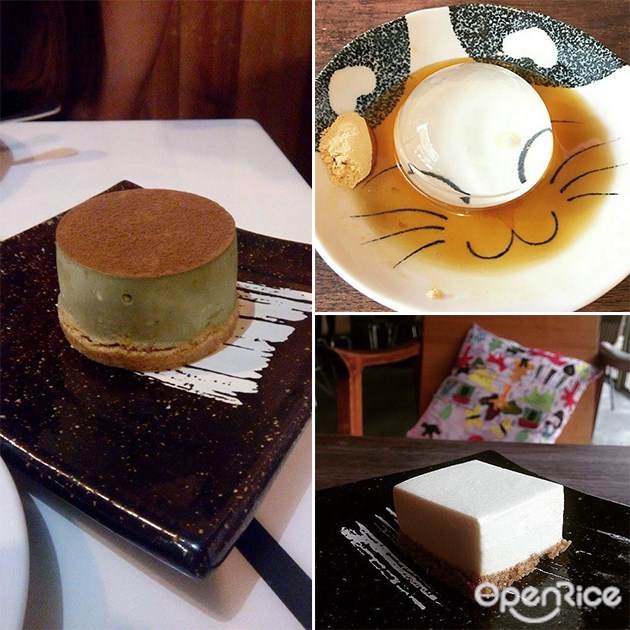 Order a bowl of their water mochi and you'd never want to eat it — because it's served so cutely on animal-themed plates. For the perfect quench of thirst, drink away your sweat with the Ice Hill Mojito Sphere. The mojito is made out of frozen juice spheres coming in the flavours of watermelon, orange or lime, and served with either soda or carbonated water.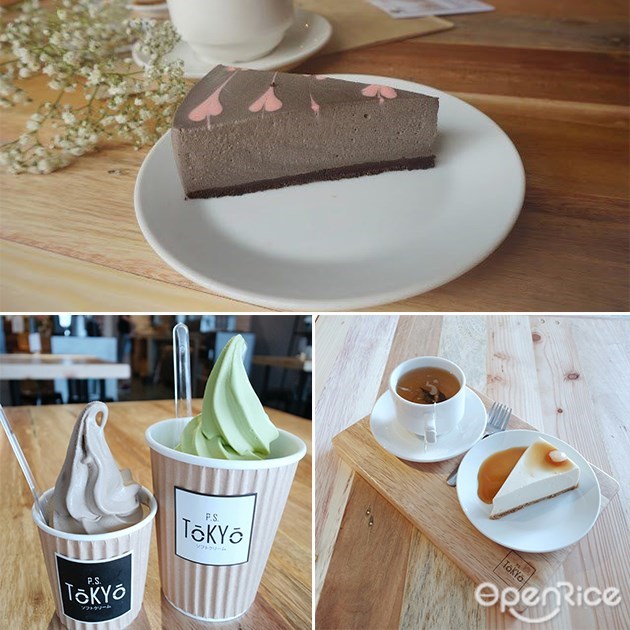 What's a better way to satiate your thirst than with soft-serves? P.S. Tokyo offers soft-serves made out of tea imported from Kyoto, coming in three different flavours — green tea, roasted tea and milk — and clocking in at RM6.90 for a mini serving and RM9.90 for a regular serving. They also have cakes; have some to compliment your afternoon tea.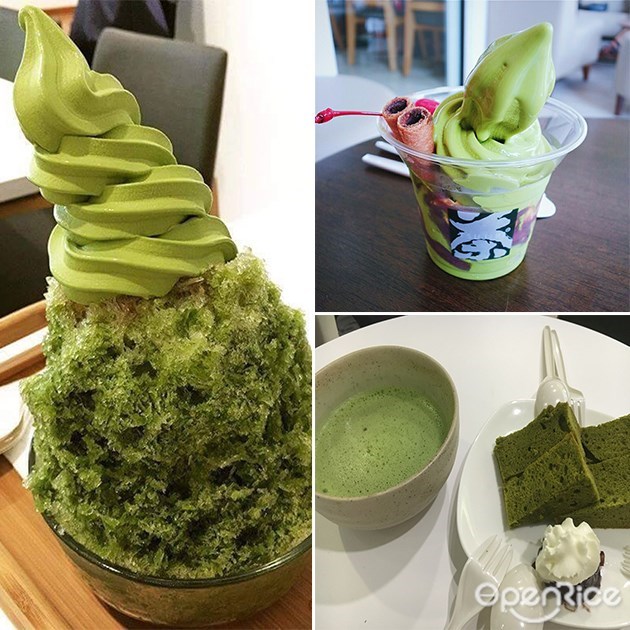 Tsujiri, originally from Kyoto, serves traditional green tea and green tea-flavoured desserts. Why not cool yourself with some shaved ice drizzled in green tea syrup? The Yuzu O-Matcha is what really steals the spotlight though — green tea flavoured with yuzu that produces a taste of its own. A very refreshing drink to have.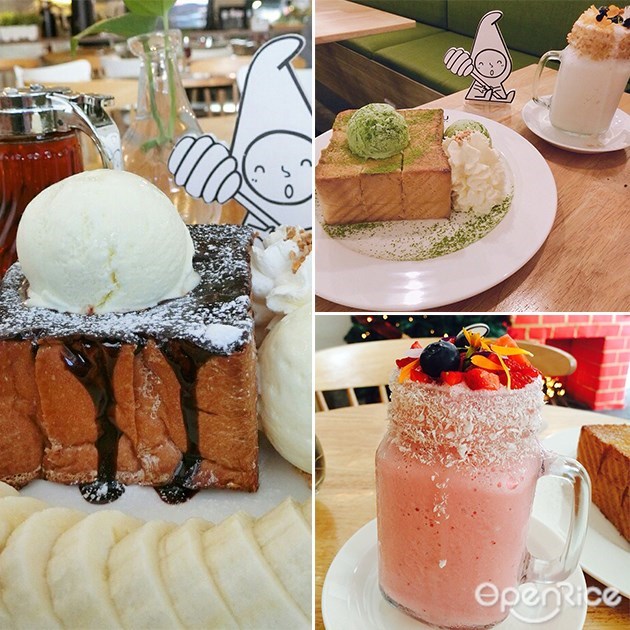 Another shop serving honey toasts that also has their own unique offerings! Let's start with the Milo Kakigori — shaved ice drizzled in Milo syrup; a blend of local and Japanese flavour that you can't find elsewhere. We're sure cheese lovers would enjoy their Cheddar Cheese Toast. Let's not forget the Nutella Crunch Frapp — sweet, overwhelmingly Nutella in taste and overall very cooling. Not a drink to miss for Nutella lovers!