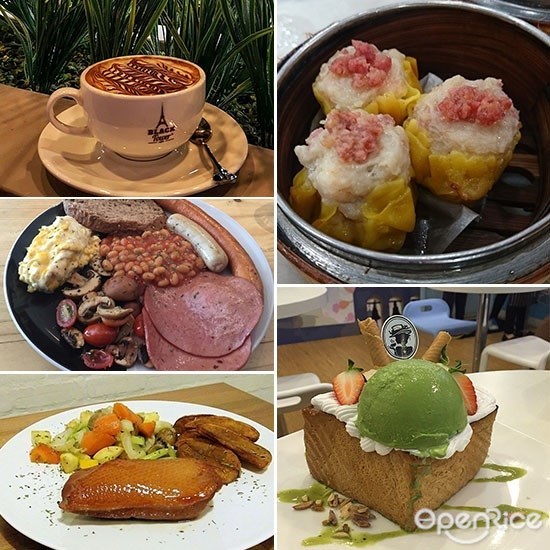 Close neighbours of Mahkota Cheras, not surprised that Dataran C180 too filled with restaurants and cafes. Usually happening during night time as there are bars there, they are too happening during the broad daylight! With restaurants and cafes, no one will ever leave Dataran C180 in an empty stomach! Not convinced? Let's go!


1. Black Tower Café
Having an Eiffel tower resemblance here makes it the attraction that many would come to take great pictures as it is really special around Cheras area. Usually crowded and filled with patrons that come in a group of friends, they do serve main course, dessert and cakes too. Suitable for all kinds of celebrations too, not forgetting proposal done under the 'Eiffel' tower!


2. Duchess Café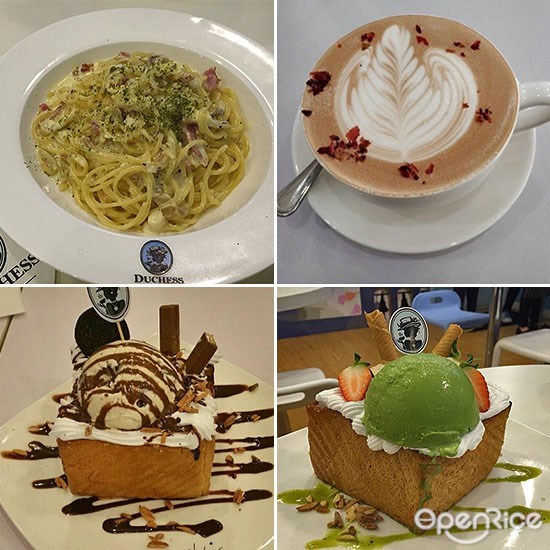 Baby blue-ish colored café that grab attention of many, especially the ladies', you'll feel like you've entered a classy yet elegant dining place that your dream to become a princess will come true! Transparent chairs and nicely painted paintings on the wall, a 'Santorini' on the back drop, what about the food? Quite extensive when we checked the menu out, they actually serve Honey Toasts too! Treat yourself like a Princess today!


Previously already a hit at Sri Petaling, they are now at Dataran C180 here! Spacious and minimalist design, come here to enjoy aromatic coffee brew. Brightly lit when the sunlight shines in during day, this place would be perfect for some natural lighting pictures. They do serve great selection of rice meals like Teriyaki Chicken Don, Karaage Don or udon and pastas are available too! Surely a good place to recharge after a hectic day.


Strong coffee smell upon entering, we just love their interior as well. Yellow warm lighting, friendly baristas and most important soothing environment here that make you feel cozy. From the signature big breakfast to cheesy toast, pastas, waffles and many more delicious food choices, waze your way to Tea Code Coffee today!


Always crowded during morning for dim sum, patrons come here with family members and enjoy their morning tea bonding time together here with some delicious dim sum. Wide range of dim sum, porridge, chee cheong fun and more steamed varieties and also the fried ones too. Waking up early for dim sum can never go wrong!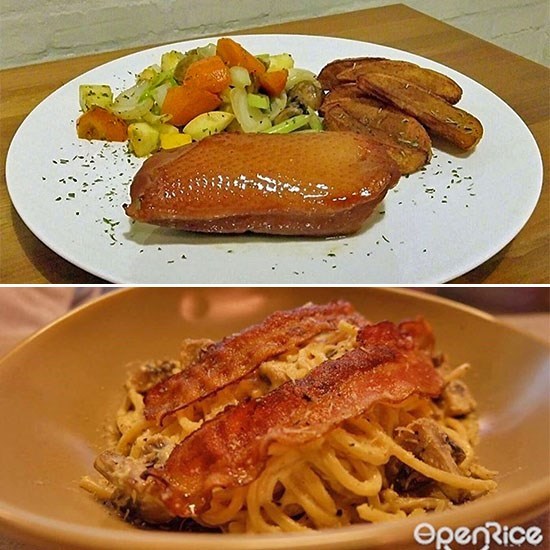 Looking vintage and family feel ambience here, serves western food, this would be a nice place to enjoy time with friends, family or even your date! Serves great delicious western food on your plate, this is what their chef promise as they do take taste seriously! Food here are cooked with love and some recommended ones like Spicy Tomato Soup, Honey Mustard Braised Chicken Breast, Tiramisu cake and they do have set lunches too! Why not visit them today?