Not sure what do they have around Cheras Belakong area? They have more than you know especially these cafés that are worth the visit. Enjoy good food and great brew with a good ambiance too. Check these places out, let's go!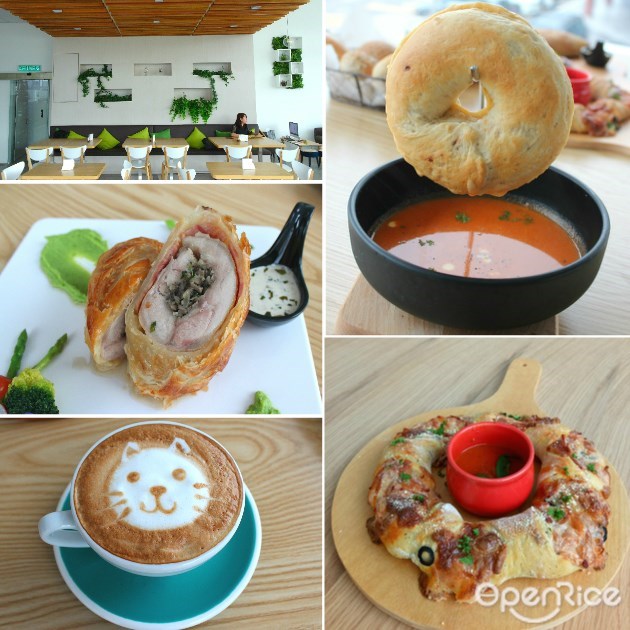 Brightly lit, corner lot and minimalist in design, come here for a cup of good brew and delicious food. Light bites like the salted egg yolk chicken wings taste good for a try, or something for sharing like the Pizza ring or Quad cheese calzone, this place makes it a great short meet up location too.
2. Black Tower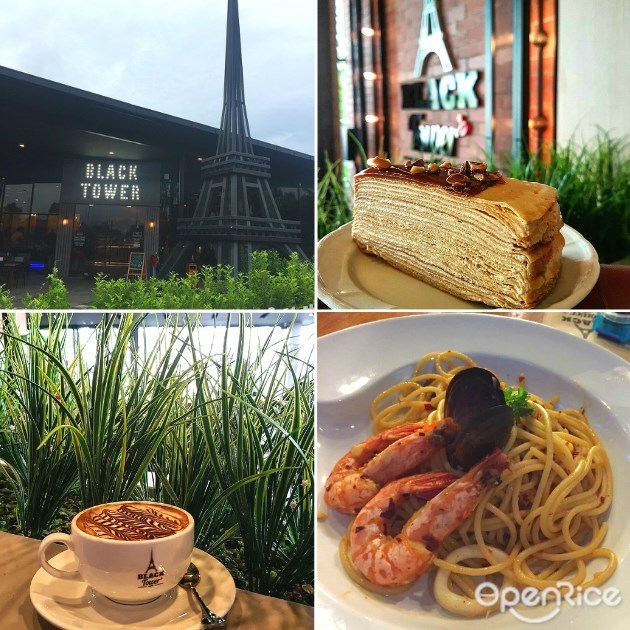 Having an Eiffel tower resemblance here makes it the attraction that many would come to take great pictures as it is really special around Cheras area. Usually crowded and filled with patrons that come in a group of friends, they do serve the main course, dessert, and cakes too. Suitable for all kinds of celebrations too, not forgetting proposal done under the 'Eiffel' tower!
3. 103 Coffee Workshop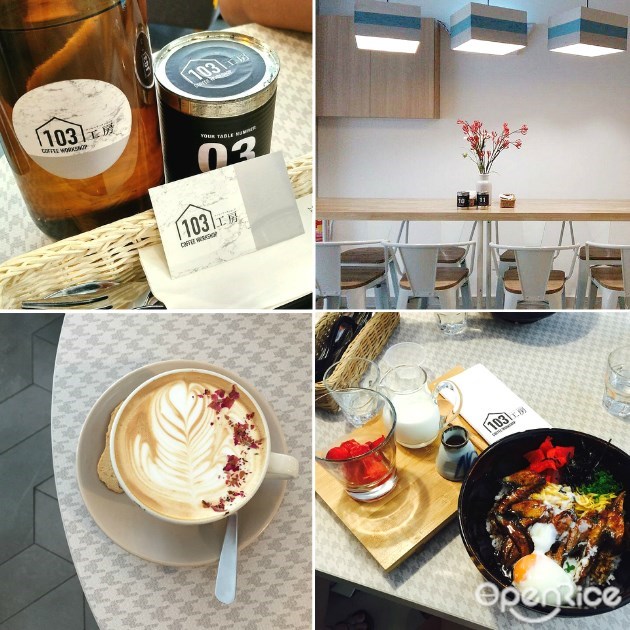 Previously already a hit at Sri Petaling, they are now at Dataran C180 here! Spacious and minimalist design, come here to enjoy an aromatic coffee brew. Brightly lit when the sunlight shines in during the day, this place would be perfect for some natural lighting pictures. They do serve a great selection of rice meals like Teriyaki Chicken Don, Karaage Don or udon and pasta are available too! Surely a good place to recharge after a hectic day.
4. Tea Code Coffee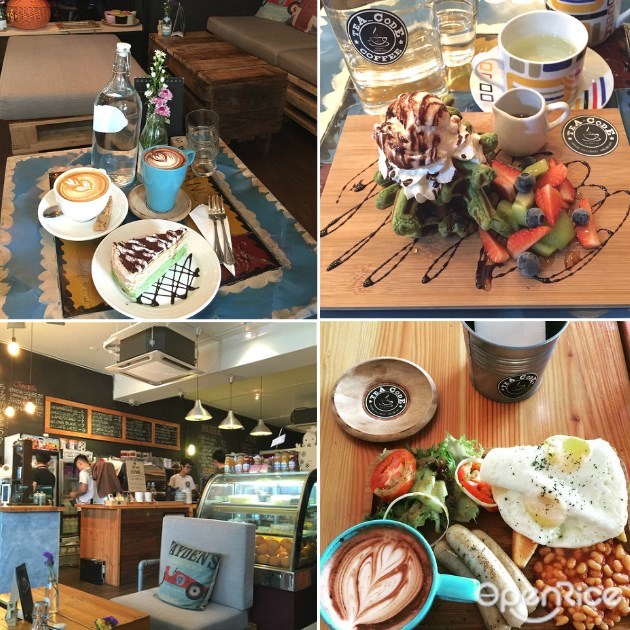 The strong coffee smell upon entering, we just love their interior as well. Yellow warm lighting, friendly baristas and most important soothing environment here that make you feel cozy. From the signature, big breakfast to cheesy toast, pasta, waffles and many more delicious food choices, waze your way to Tea Code Coffee today!
5. Duchess Café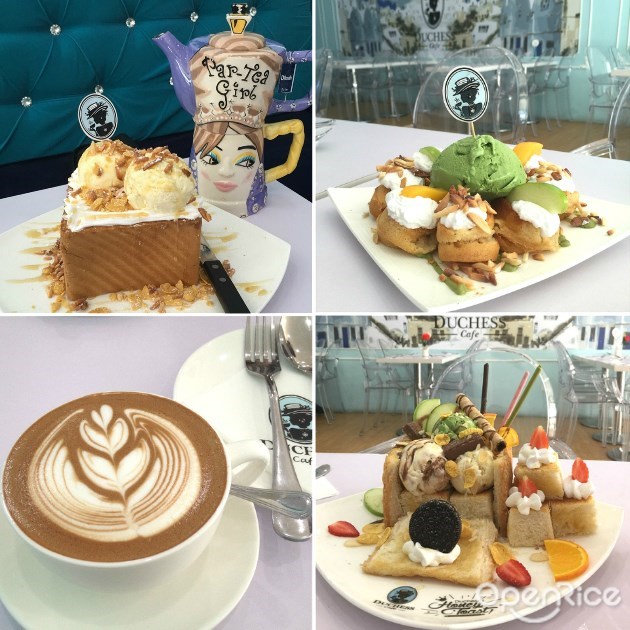 Baby blue-ish colored café that grabs the attention of many, especially the ladies', you'll feel like you've entered a classy yet elegant dining place that your dream to become a princess will come true! Transparent chairs and nicely painted paintings on the wall, a 'Santorini' on the backdrop, what about the food? Quite extensive when we checked the menu out, they actually serve Honey Toasts too! Treat yourself like a Princess today!



6. Mechanic Café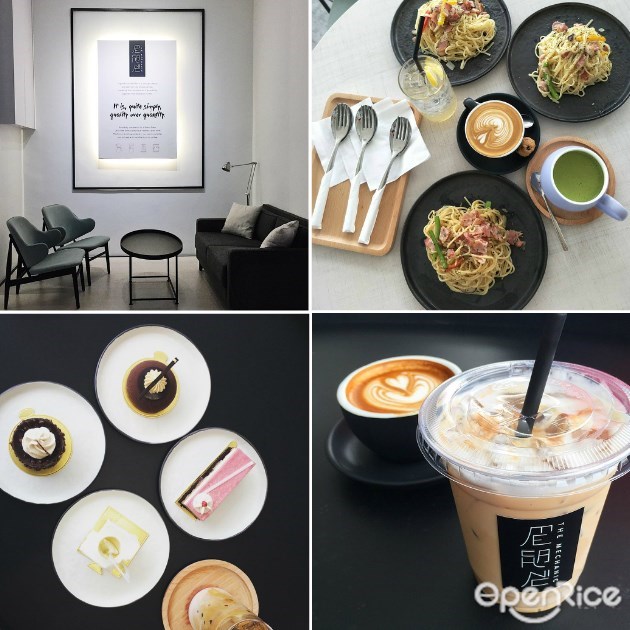 Minimalist, black and white interior sums this café up! Totally appealing and good for many Instagram shots, this café too located at Cheras Traders Square. Serves aromatic brewed coffee, they serve brunch menu too!
7. Six Inch Café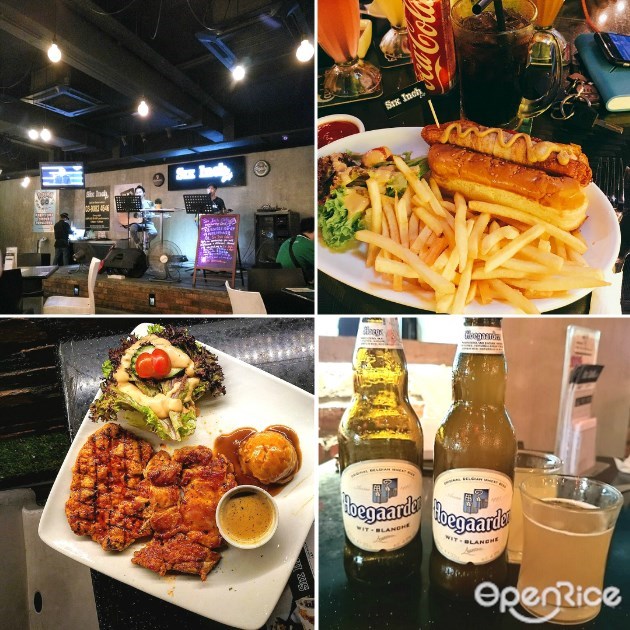 Six Inch Café isn't new at C180, but it is still one of the folks' favorite dining and hangout spots. A wide variety of food is served here, ranging from Chinese to Western, good to satisfy different people with different preferences! Claypot Yee Mee, Fermented Tofu Marinated Fried Chicken, and Pork Chop are few of the recommended dishes here.
8. Alpha Brew Coffee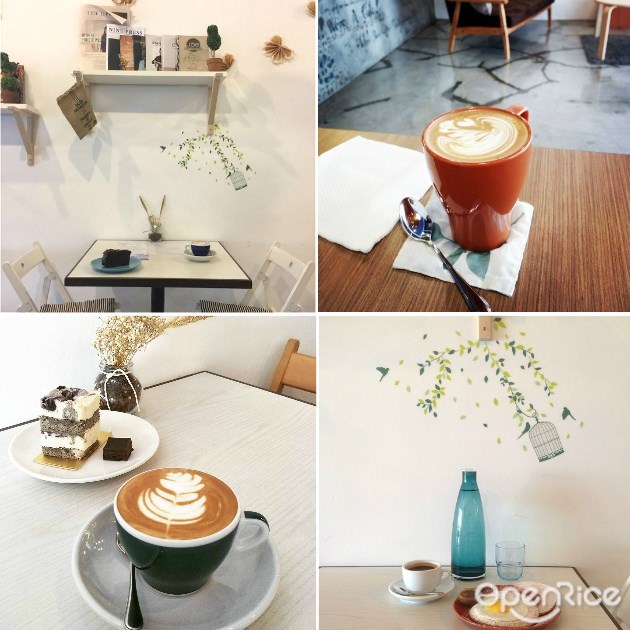 Feel like going to a quieter café and enjoy your own space? Then come to Alpha Brew Coffee for some aromatic coffee or tea. White color and same minimalist in design, they serve hot food like potato soup, pesto spaghetti, desserts like pancakes and the delicious cheesecake too!
9. Maison Café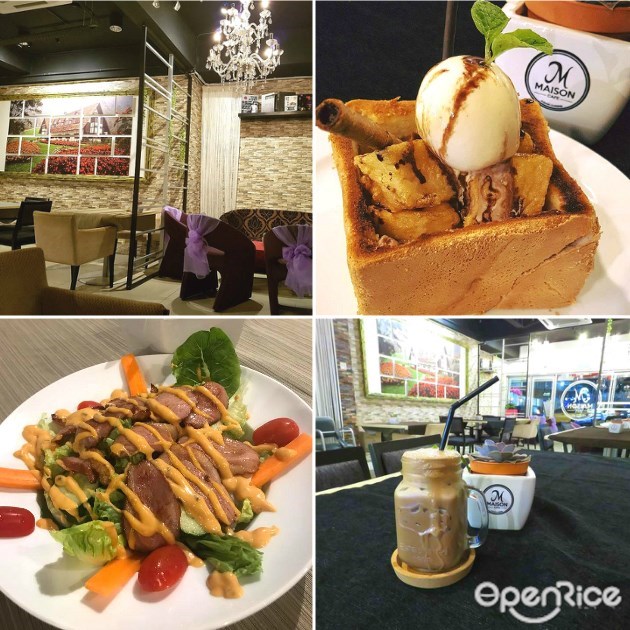 Many patrons were here for lunch and dinner as they are affordable in price, why not come here to try the food out? Special smoked duck salad, smoked chicken drumstick, and some local delights that will sure to satisfy your cravings, come to Maison and try them today.
10. Frames Caffe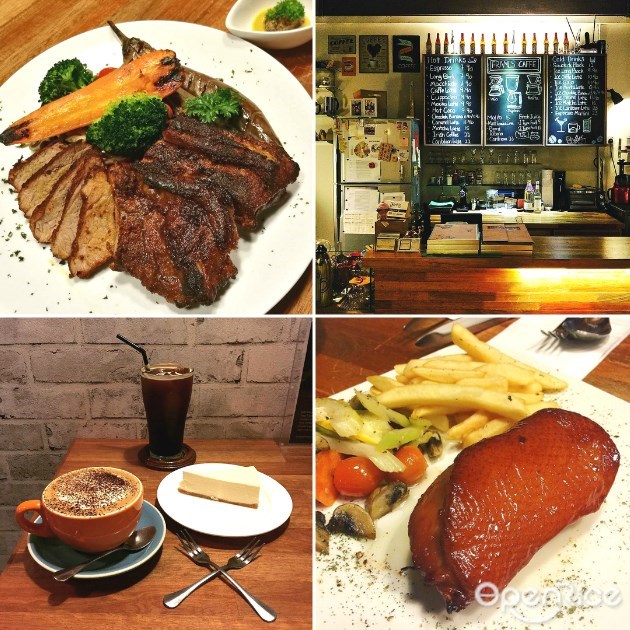 Looking vintage and family feel ambiance here, serves western food, this would be a nice place to enjoy time with friends, family or even your date! Serves great delicious western food on your plate, this is what their chef promise as they do take taste seriously! The food here is cooked with love and some recommended ones like Spicy Tomato Soup, Honey Mustard Braised Chicken Breast, Tiramisu cake and they do have set lunches too! Why not visit them today?