To welcome the Year of the Horse,
Chicago Rib House
has whipped up
Porkalicious Joy Luck Sets
, special set menus created for celebrations, get-togethers and reunions!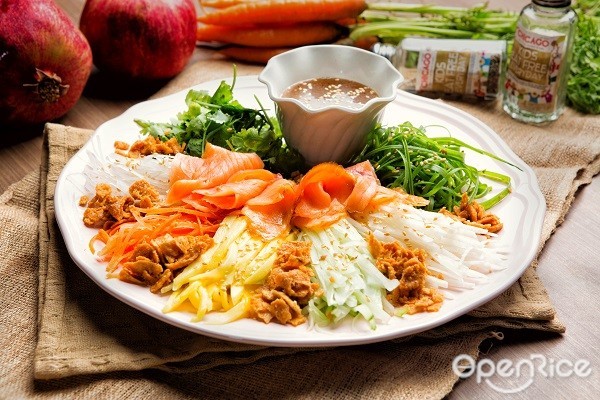 Each set menu comes with complimentary
Yee Sang
, filled with lots of premium goodness! A mix of Norwegian salmon, shredded mango, carrots, red cabbage, white radish, cucumber, cilantro, spring onion, sesame seeds, crackers, this auspicious Chinese salad is served with Chicago Rib House's special in-house Plum Sauce. It's the perfect way to toss your way to a better year!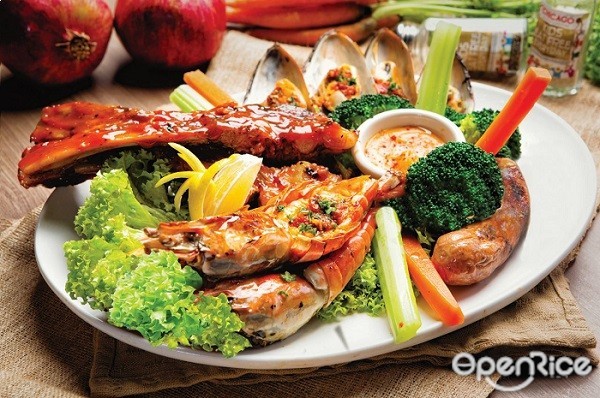 Start the Chinese New Year feast with the
Signature Platter
, overflowing with bountiful goodness. Filled with delicious Chicago Rib House festive offerings, it comprises of juicy spare ribs, pork sausage, grilled fresh water prawns, grilled mussels and vegetable sticks all served with creamy cheese dip.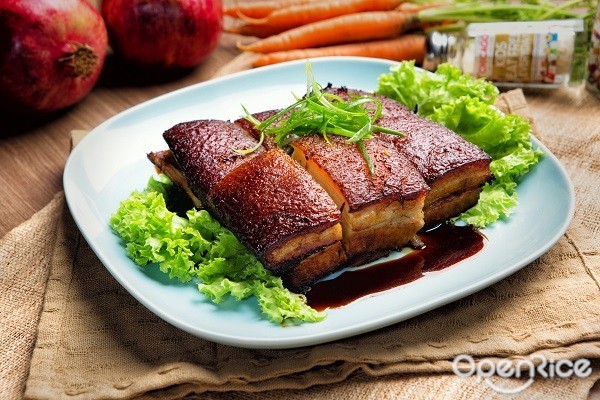 For the ultimate auspicious note, the
CNY Braised Pork Belly
is braised for hours by the masters at Chicago Rib House and is served with an Asian-inspired sweet sauce, made with passion fruit, spices and wine for that wonderfully tender, melt-in-your mouth finish.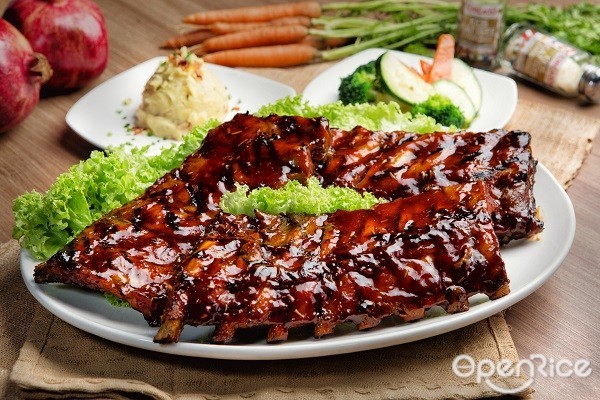 The perfect partner for the Chicago Rib House signature ribs is the well-loved range of sauces, made from secret recipes guarded over the last 70 years. Just for Chinese New Year, the Chicago Rib House team has created their version of the Chinese-style plum sauce, which will be served up with the famous
baby back ribs
.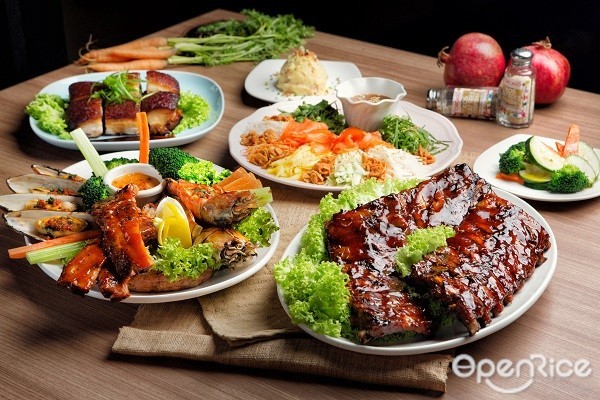 The Porkalicious Joy Luck sets are available from
17th Jan to 14th Feb
. Prices range from RM88.80 (for 2 pax) to RM168.80 (for 4 pax). The Signature Platter is also available for individual order from 9th Jan onwards and is priced at RM39.90.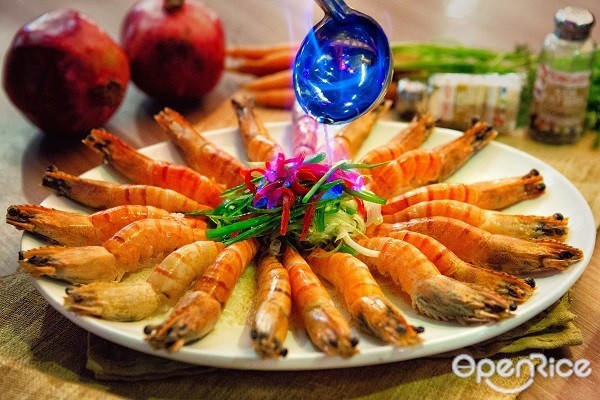 For the ultimate celebration, add on the
"Drunken Prawns"
, white wine steamed prawns, flambéed with brandy (RM68.80). These sweet, little delights will be gone in no time!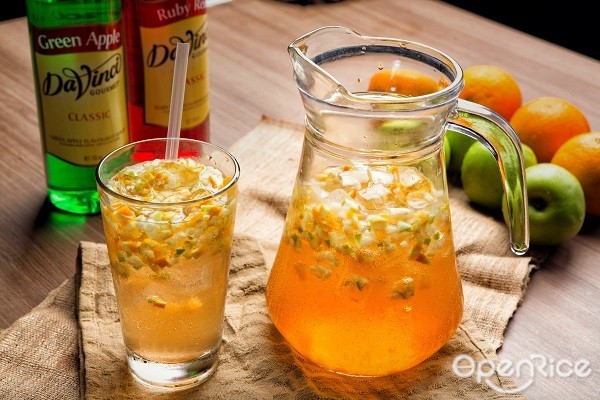 Toast to the new year with the
"Jade Empress"
, a refreshingly cool and lightly spiced mocktail made with green apple and cranberry syrup, cranberry juice, soda water, cinnamon powder and garnished with green apple & orange cubes (RM23.80 per jug). For those looking to do hearty rounds of "Yum-Seng!", Carlsberg Beer is also available by the jug at only RM38.80. To add to the festive mood, Chicago Rib House has introduced the Ang Pow Dip to give customers even more rewards. For every order of the Porkalicious Joy Luck Set (2 pax), customers are entitled to one lucky dip, and 2 dips for every order for 4 pax. For à la carte, customers are entitled to 1 lucky dip for RM100 spend and 2 lucky dips for RM200 spend. While stocks last.
Discover more best prawns restaurant
Find out more top western variety restaurant