We're sure those who enjoy eating Thai boat noodles often have this problem – walao eh, the portion is so small! Most of the time, we end up having to eat multiple bowls in order to feel full and it doesn't help that they're not cheap either. Fortunately, we came across this awesome Thai steamboat restaurant at Kepong, Senthai & Mookata, which serves not only authentic Thai street food but also boat noodles with portions big enough to fill up your stomach in just one bowl!


THAI BOAT NOODLES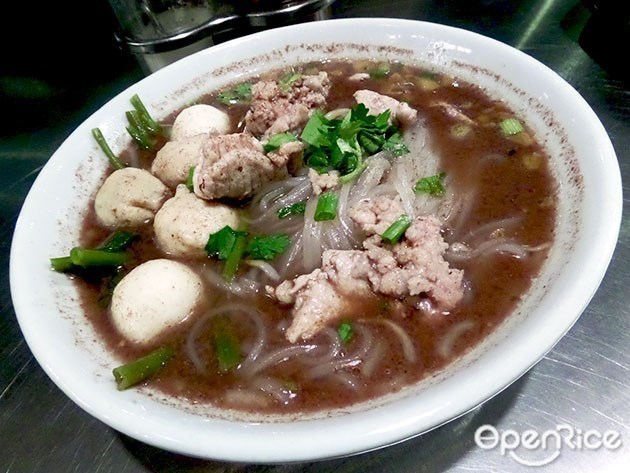 One look and you'll know the boat noodles are as authentic as they can get. The portion is very generous compared to the boat noodles we usually get. The colour of the broth may seem strange to some people, but that's because it's flavoured and coloured by drops of pork blood.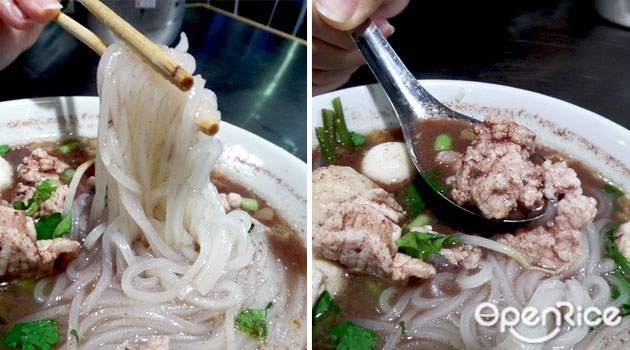 They're generous not only with the portion, but also with the amount of pork meat. It's definitely a dream come true for lovers of Thai boat noodles.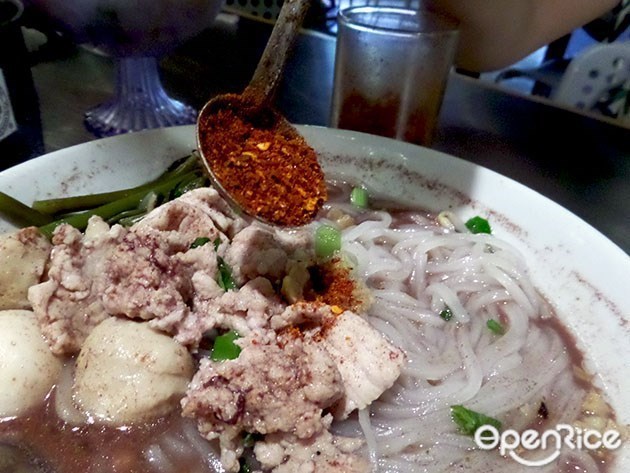 While the broth tastes very good as it is, you're welcome to make adjustments to the flavour with condiments such as chili powder – which we highly recommend adding if you're looking for a stronger flavour.
MINCED PORK WITH THAI BASIL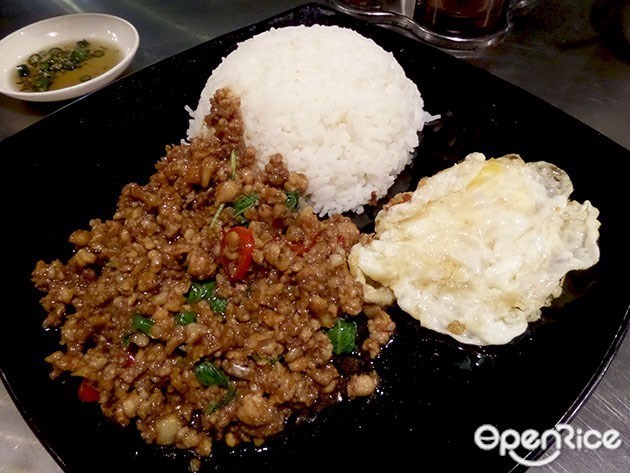 Upon a glance, this particular Thai dish doesn't really look like anything special, but it largely depends on its flavour to make itself stand out – something Senthai & Mookata doesn't fail to deliver. The combination of minced pork meat, fried egg and plain white rice is actually more mouth-watering than it sounds.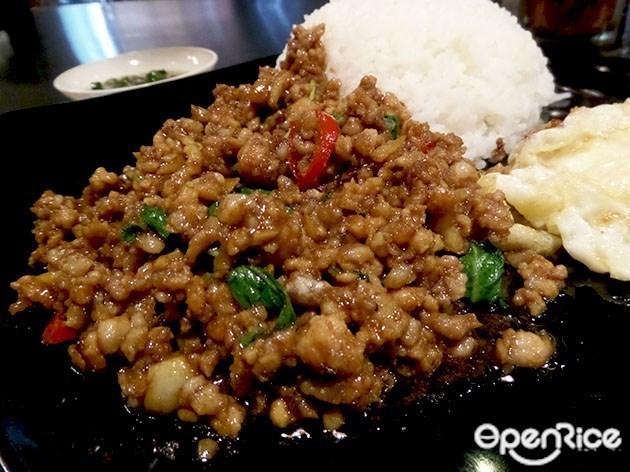 Another plus point for this dish is that they're pretty generous with the amount of minced pork meat, like with their boat noodles. We swear that this restaurant will make you indulge more than you expect to.
GRILL SWEET PORK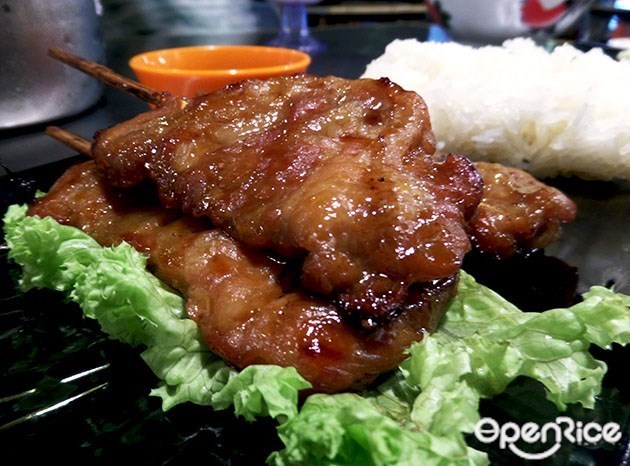 Make sure you don't miss out on this specific Thai street food as well. The pork is covered in a sweet marinade before being grilled to crispiness, bringing forth a heavenly smell. If you're a pork lover and you're not munching away on this, what are you doing?!
ICEBERG THAI MILK TEA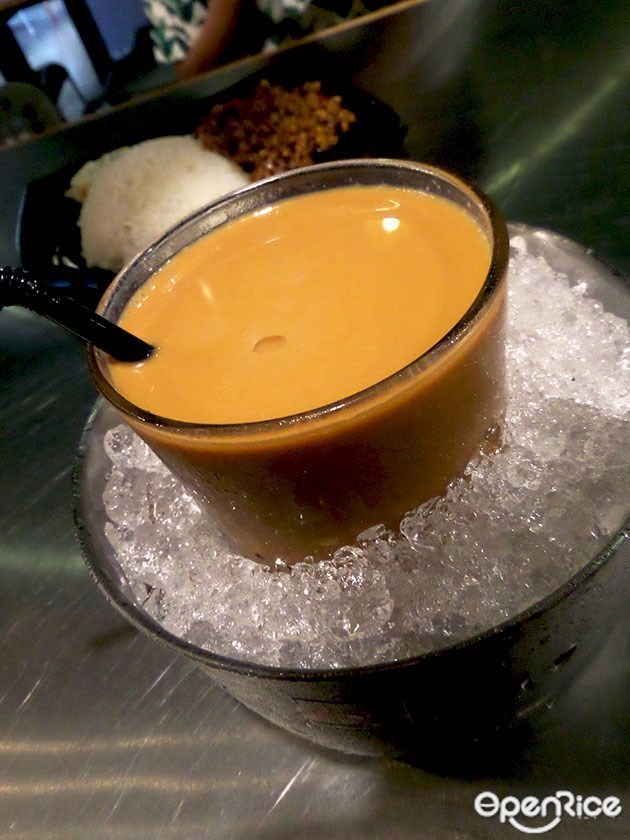 What's a meal consisting Thai street food without some Thai milk tea? With a cup of milk tea placed in a bowl of ice, you now no longer have to worry about the ice cubes diluting the flavour and the ice helps maintain the coldness of your milk tea!


RED RUBY DESSERT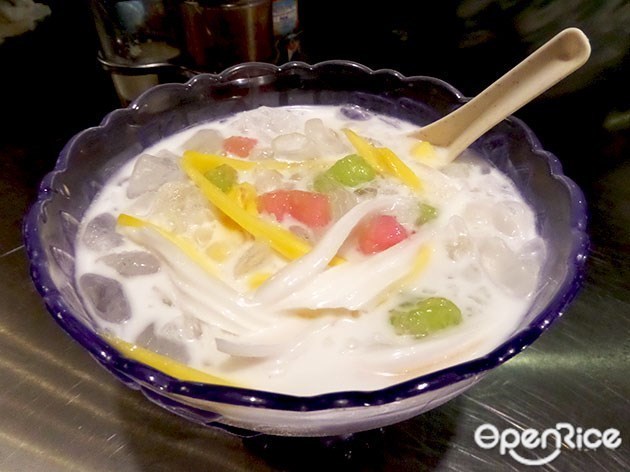 Complete your meal with some desserts too! The "red rubies" are actually water chestnuts which are soft on the outside and crunchy as nuts once you bite into them, paired with other ingredients such as sago, mango strips and coconut. The bowl is filled with aromatic coconut milk that's quite distinct from the coconut milk Malaysians are used to. A dessert that many Thai people love and we're sure you would love it too!


Aside from street food, the patrons also visit the restaurant for some steamboat goodness. The steamboat here is conducted traditional Thai style, using charcoals instead of electric stoves – a very nice change from the usual steamboat. The broth is also noteworthy as it's enriched by herbs, making its flavour stand out.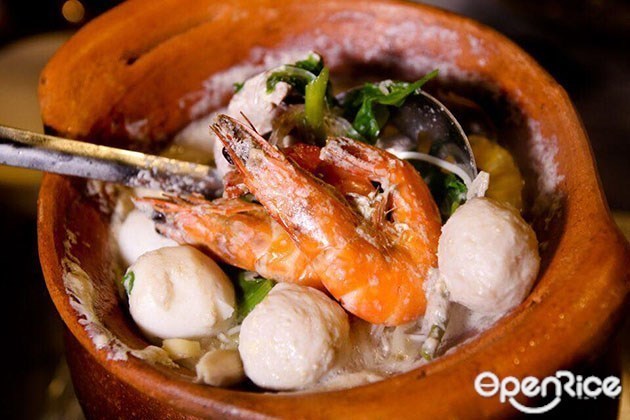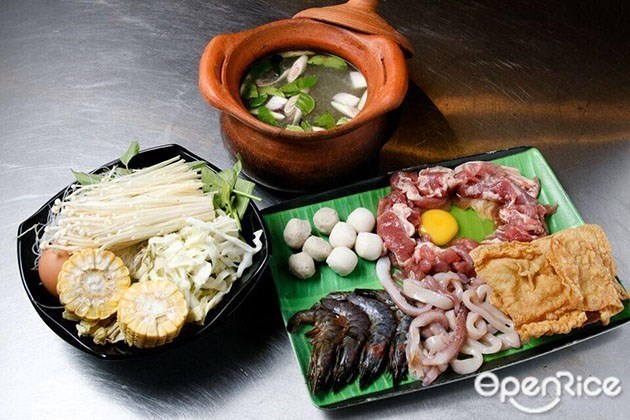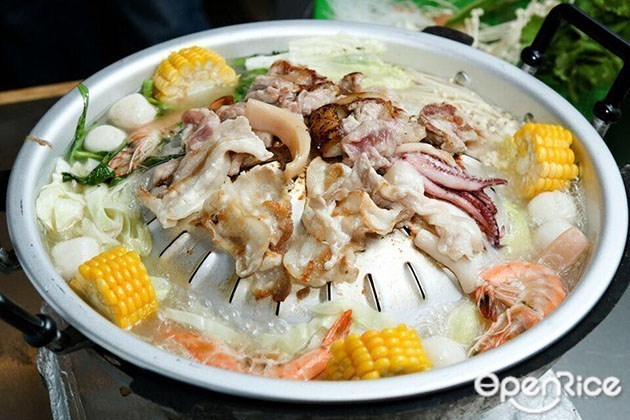 (Image credit: Senthai & Mookata)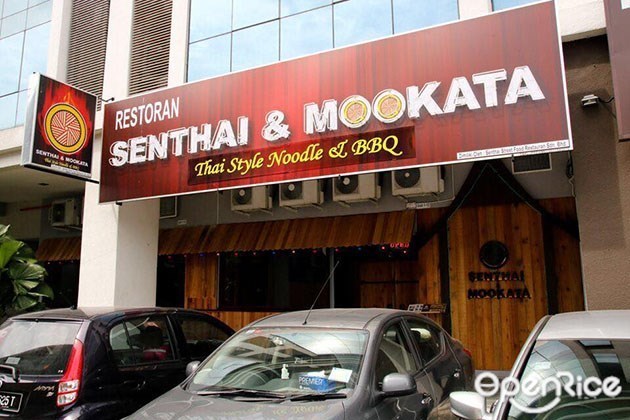 Without a doubt, Senthai & Mookata is a heaven for lovers of authentic Thai food. Drive down to Kepong and give Senthai & Mookata a visit!