Been craving to feast on delicious food that doesn't cost you a bomb and yet you'll get to enjoy them with your friends and family this round? If you think that most of those platter are expensive and not enough for sharing, think again!
It will never be the same again when you could dine here without worries! The more the merrier, check these places out!


1. Dave's Bistro Bar & Grill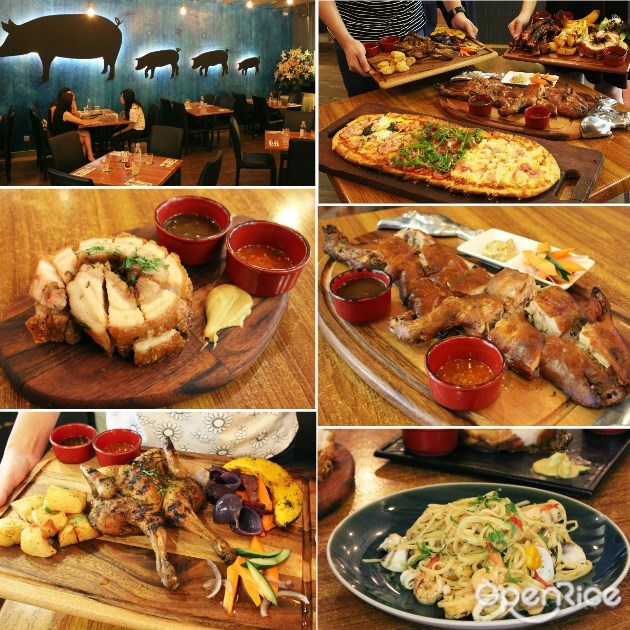 Come here and indulge in a delicious platter that cost you below RM100! From RM88, you'll get to enjoy the signature roast pork, BBQ ribs, fries, pumpkin salad, and more that feeds up to 2 – 3 pax. Not only that, they have the XXL Pizza, fish, seafood pasta, roasted spring chicken that will sure to delight your appetite at Dave's!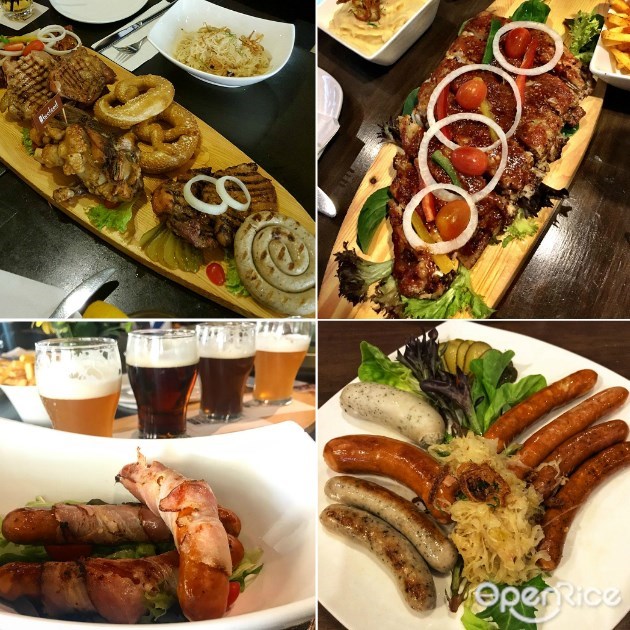 Located at Mid Valley Megamall and Sunway Pyramid, this is the place to be for a German food feast! Many choose this place for the platter as it is good for sharing and comes with German sausages, bacon, ribs and more. Plus point – the beers here surely a must order!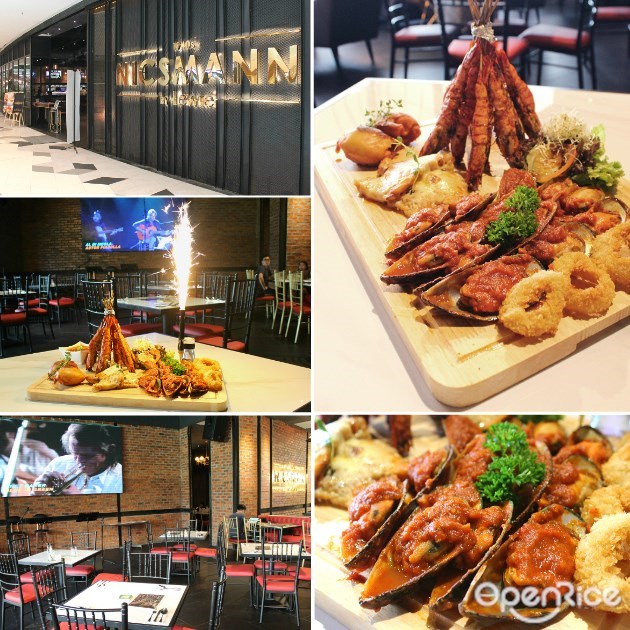 Located at The Starling Mall & TREC KL, this restaurant has a live band and surely the not to be missed platters too! The seafood platter that comes with assorted fresh selections – mussels, prawns, stuffed squid, fish, and some good catches in this platter!


4. Morganfield's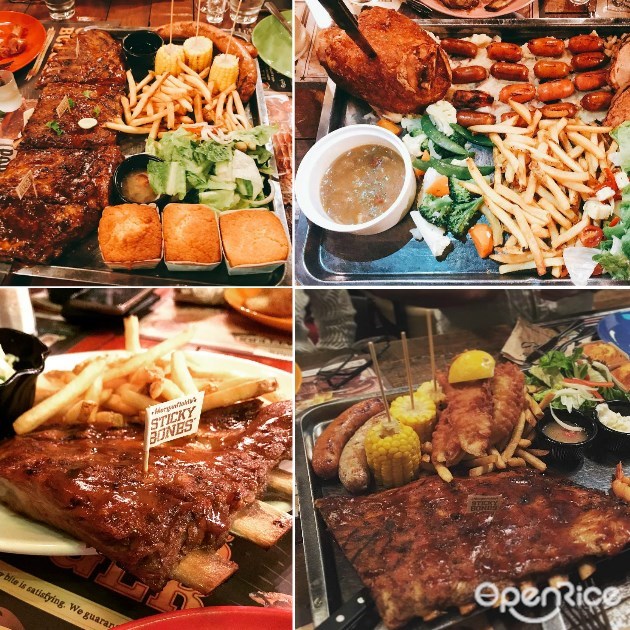 Come for the pork platter that serves the signature pork ribs and racks. Soft and tender meat that doesn't stick to the bones; this makes it one of the best food to enjoy. A large platter of porky goodness can be shared among 3 – 4 pax, the sauces were so matching and tastes equally delicious too.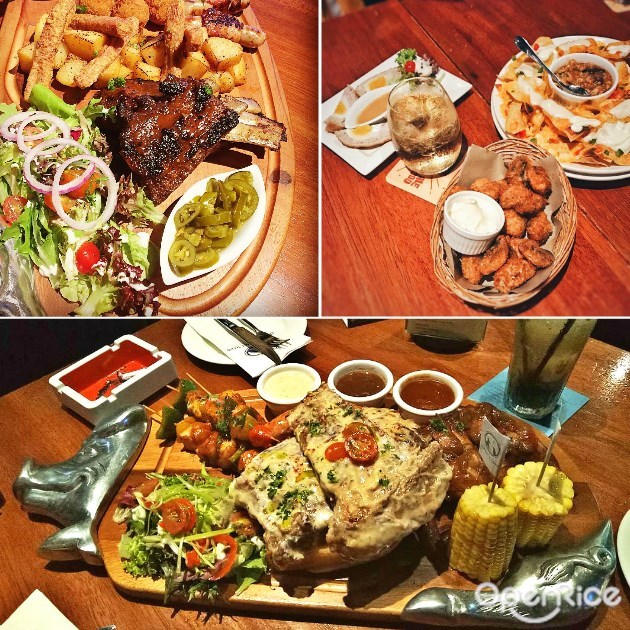 Photo credit: ivy2308, ndseraqgrinder, angietyo
Heading to TREC KL for happy hour? Come here to enjoy the Donkey & Crow Meat Platter. With fried spring chicken, grilled pork ribs, sausages, sides and some skewered food, of course, don't forget cheers for that!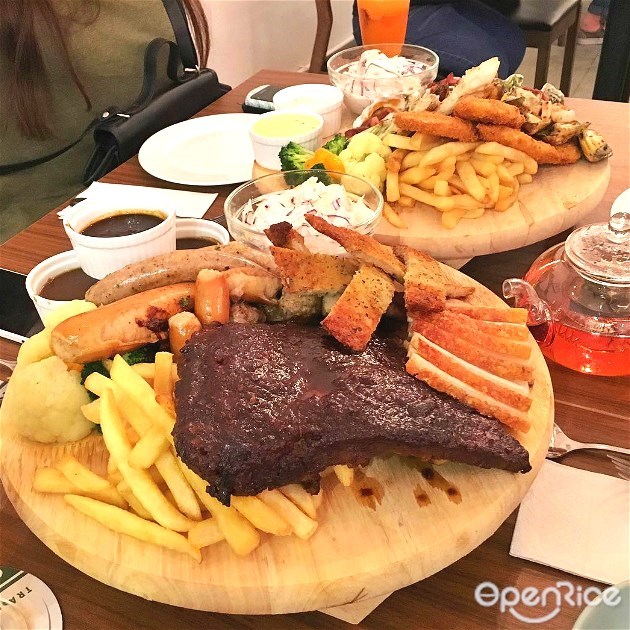 Photo credit: mich_kst
One of the cafes at Mahkota Cheras here that serves pork platters – come to DESK to enjoy it. Comes with pork ribs, roasted pork, pork sausages, meatballs, mashed potatoes and a salad side; the portion is good for sharing and what are you waiting for?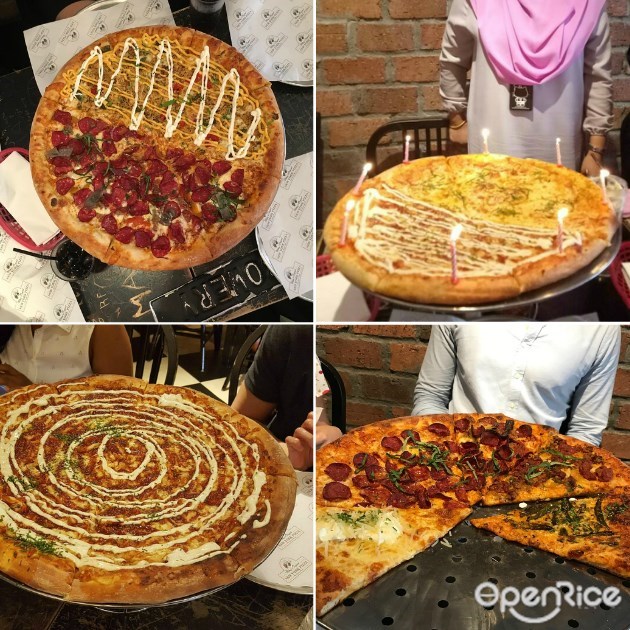 Photo credit: aymanariffin, liezajay, misccoak, meiwan_19
Plan for a pizza feast? Then why not head to Mikey's? Known for the best pizzas here, the one at Publika serves the XXL size pizzas which are good for sharing! As big as 18" pizza, just like a wheel size and feed up to 4 – 6 pax! Available in quite some choices, why not enjoy your pizzas here?