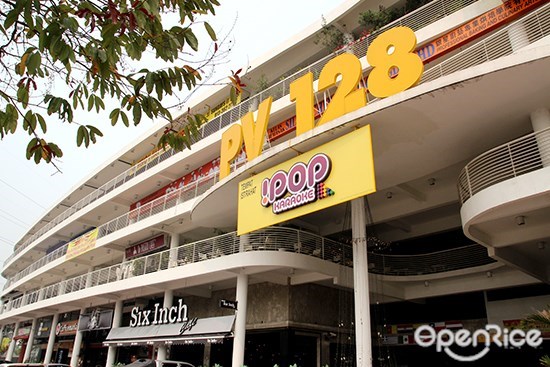 The population of
Setapak
has increased tremendously in recent years due to more and more new condominiums and commercial buildings that are built in this area. Setapak has also become an entertainment hub with shopping malls, such as
KL Festival City, Wangsa Walk, and AEON
, offering a variety of entertainments, including bowling, theatre, bookstore, fitness center, etc. Residents in Setapak never have to worry about going hungry, as there are lots of restaurants and stalls here serving a wide range of cuisines, such as Malay, Chinese, Indian, Korean, Taiwanese, and many more cuisines! Here are 9 restaurants in Setapak that you shouldn't miss out:
(The restaurants are listed in no particular order. Some of the establishments below are not halal.)
1. Hennessey Lor Mee @ Air Panas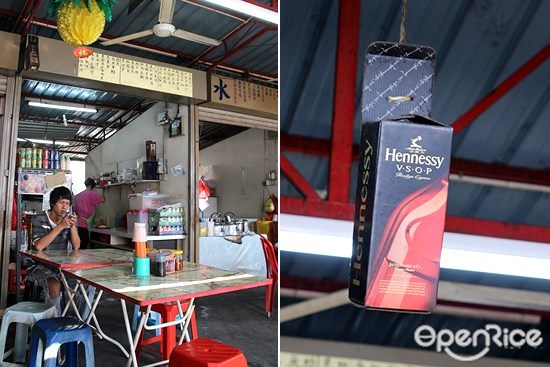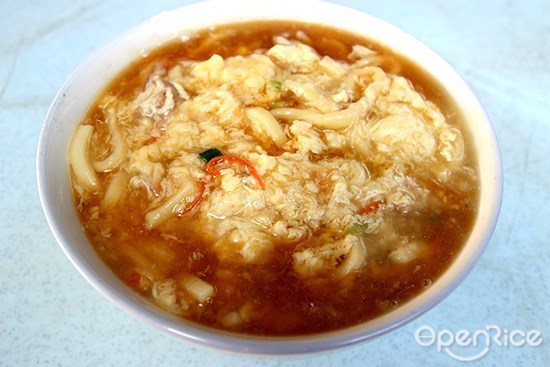 Have you ever tried Lor Mee served with Hennessey cognac? Try it at this humble food stall located at the hawker center opposite Ayer Panas Wet Market. Priced at RM12 a bowl, their signature
Hennessey Lor Mee
is moistened with one full spoon of Hennessey cognac instead of the usual vinegar, adding a strong aroma to the noodles. The broth of the noodles is creamy and rich in egg flavor. Apart from Hennessey Lor Mee, their delicious
Vermicelli with Clams and Fish Slices in Wine Soup
is also very popular among patrons.
2. Negative Celsius' Macaroon Ice Cream @ PV128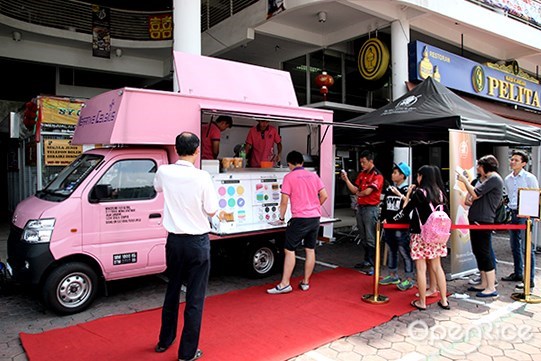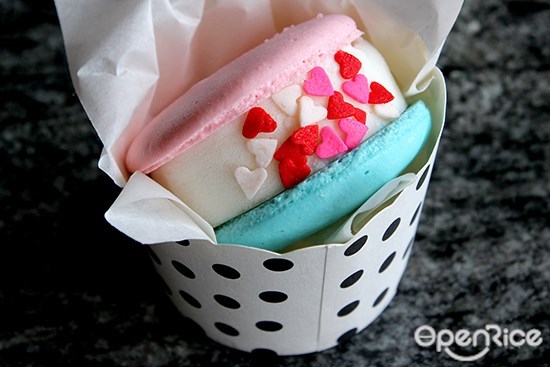 Founded by a group of passionate young men in their early 20s, Negative Celsius is a mobile food truck based in Setapak. They specialize in macaroon ice cream burger, which is a creative dessert originally invented in Korea. By combining both macaroon and gelato into 1, customers get to experience the crispy texture of the macaroon and the soft and cold texture of the ice cream. Only 300 macaroon ice creams are offered daily. If you visit them in the weekends, be prepared to queue up for at least half an hour. Follow their
Facebook
for their latest location.
3. Aik Yuen Hokkien Mee @ Jln Pahang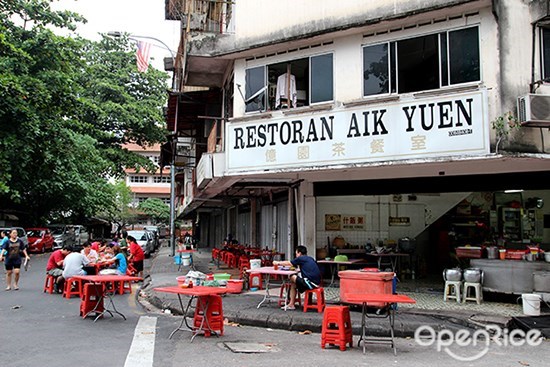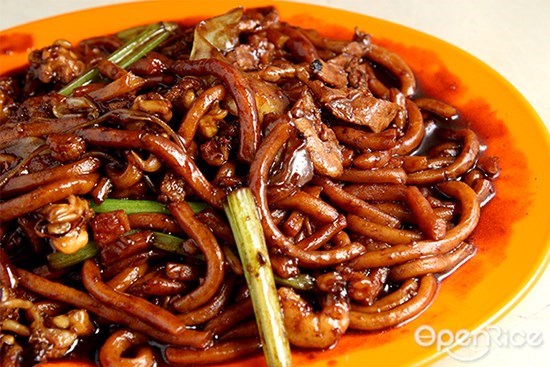 If you are a huge fan of fried Hokkien Mee, make sure you don't miss the
charcoal-fried Hokkien Mee
at Aik Yuen, because they offer one of the best Hokkien Mee in town! Quietly hidden behind Tawakal Hospital, Aik Yuen is one of few restaurants in Setapak that offer Hokkien Mee stir-fried with charcoal fire. The hokkien mee is freshly prepared after an order is placed to ensure the noodles reach your table hot and full of "wok hei". It has become a norm for customers to wait for about 20 minutes before the food is served, because the place is always packed at night.
4. Hong Lai's Yue Guang Hor @ Jln Genting Klang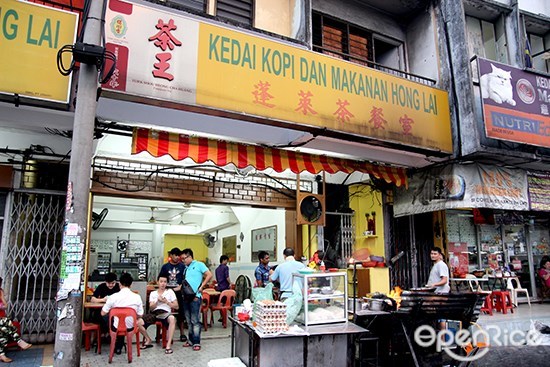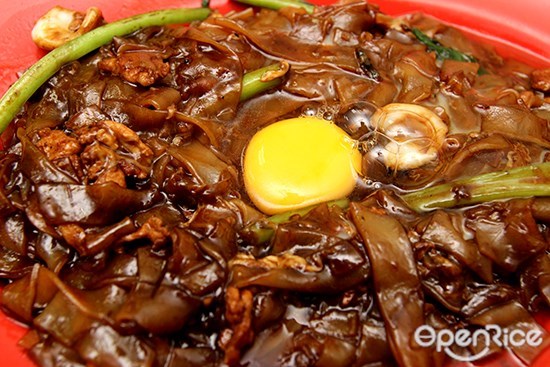 There are two famous restaurants at Jalan Genting Klang that offer mouth-watering charcoal-fried noodles. One of them is Aik Yuen (behind Tawakal Hospital) and the other one is Hong Lai (opposite Petronas station). The restaurant is so packed with customers at night that many customers are willing to sit outside at the corridor to enjoy their favorite fried noodles. Hong Lai's signature
Yue Guang Hor
is stir-fried with charcoal fire until the hor fun has absorbed the black sauce and full of "wok hei." Stir the raw egg that is placed on top with the hor fun to make the noodles silky smooth!
5. Burger Bakar Kaw Kaw @ Desa Setapak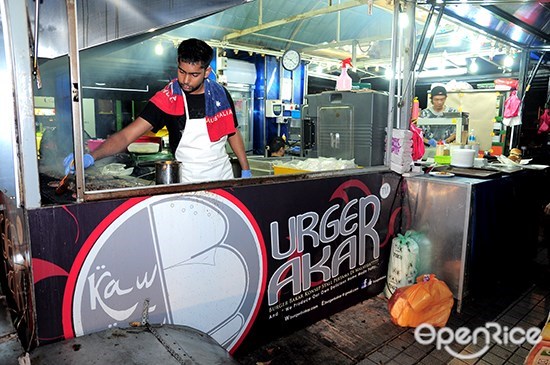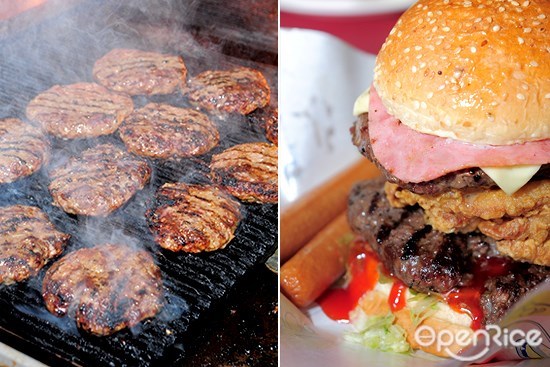 Founded in 2011, Burger Bakar Kaw Kaw has revolutionized the burger scene in Malaysia by offering delicious
Burger Bakar
with homemade meat patties that are freshly grilled on the spot with charcoal fire until the patties are crispy on the outside and succulent on the inside. For those who have a huge appetite, try their
Triple Cheese Burger
with three pieces of beef or chicken patties of your choice. The street stall near BRJ Bistro Corner is the main branch. The business here is brisk, as there is always a long queue in front of the stall.
6. Mali's Corner @ Platinum Walk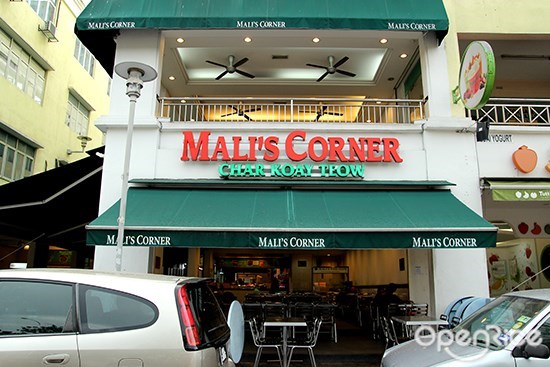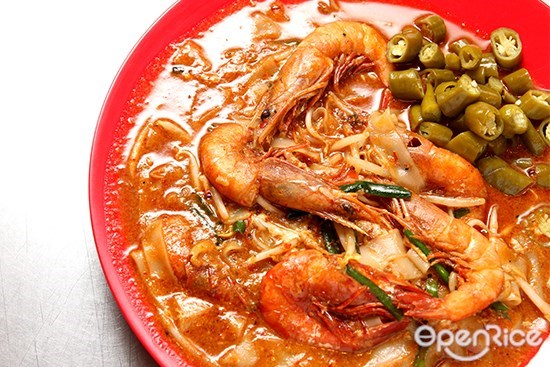 Relatively new to the food scene in Setapak, Mali's Corner has quickly become one of the most popular restaurants for Nasi Lemak and Char Koay Teow in Setapak. The restaurant has two separate shop lots with one shop lot serving only
Nasi Lemak
and the other shop lot serving only
Char Koay Teow
. Their Nasi Lemak is good, but not as extraordinary as their Malay style Char Koay Teow, which is stir-fried with a generous portion of fresh prawns. If you are a prawn lover, try their
Char Koay Teow Special
that comes with 6 medium-sized prawns.
7. Wahab's Cendol @ Sri Rampai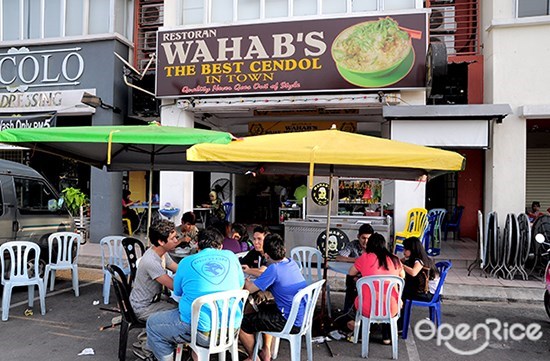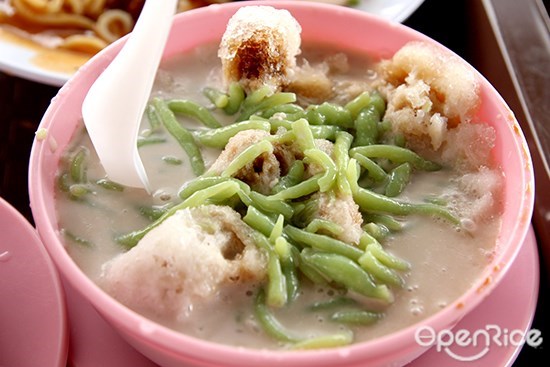 Originally a very popular roadside stall selling cendol in Setapak Jaya, Wahab's has now become a full-fledged restaurant offering a wide variety of
Cendol, ABC, and Rojak
. Customers can quench their thirsts with delicious Cendol topped with different ingredients, including pulut, corn, red bean, tapai, cincau, ice cream and durian, in a comfortable setting. Another outlet is opened at a new commercial area not far from the main shop to cater to more diners. Pay them a visit and experience what the best cendol in town has to offer!
8. Hayaki @ Platinum Walk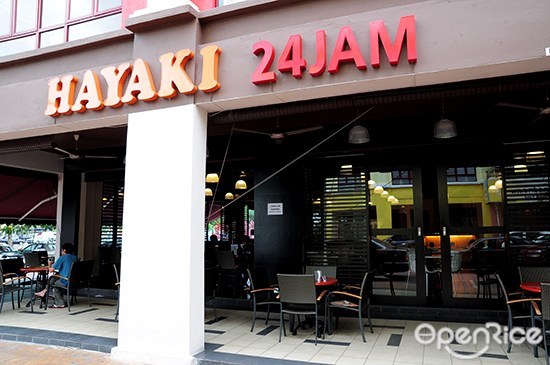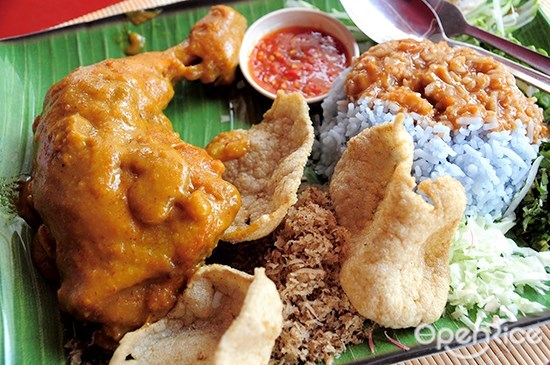 Opened 24 hours a day, Hayaki is a convenient restaurant where you can enjoy authentic and traditional
Kelantanese Malay Cuisine
all day long! All the Malay staffs are from Kelantan, which explains why they speak Malay with a unique Kelantanese accent. Their signature dish is the
Nasi Kerabu Ayam Percik
, which is served with grilled chicken drumstick, salted egg, keropok, and a variety of raw vegetables. Before you eat, remember to stir the blue-colored rice with all the vegetables to enhance the taste and fragrance. Also highly recommended is their
Mango Ice Rock
, which is a sweet dessert made of real mangoes.
9. Mee Udang Mak Jah @ Wangsa Maju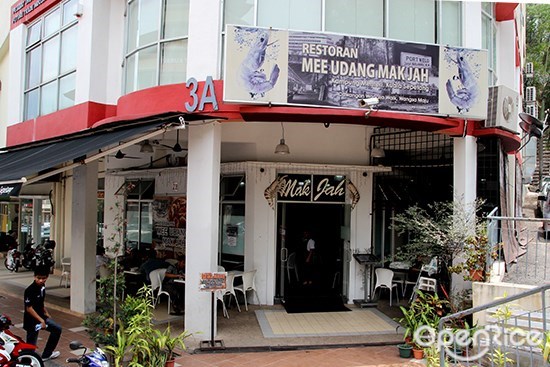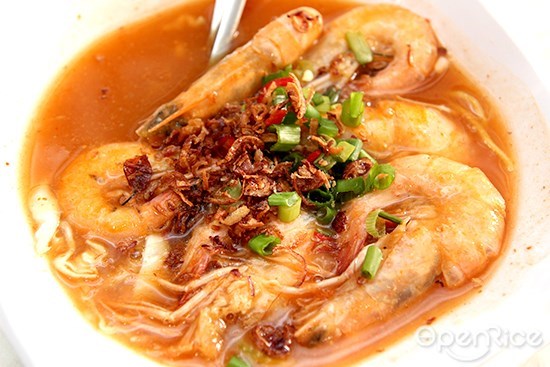 Hailed from Kuala Sepetang in Taiping, Mee Udang Mak Jah is a restaurant specializing in
Prawn Noodles
. Their menu features a large array of noodle dishes that are prepared using fresh prawns. Their signature
Mee Udang Special
is a must-try. Priced at RM13 a bowl, the noodles are served with 6 medium-sized prawns that are cooked with spicy soup rich in prawn taste. For those who prefer a dryer version, try their
Char Kue Teow
stir-fried with prawns. Prawn lovers will definitely walk away from here with a satisfied stomach!
Find out more hottest noodles restaurant
Hunt for the best restaurant in Setapak
Other Related Topics