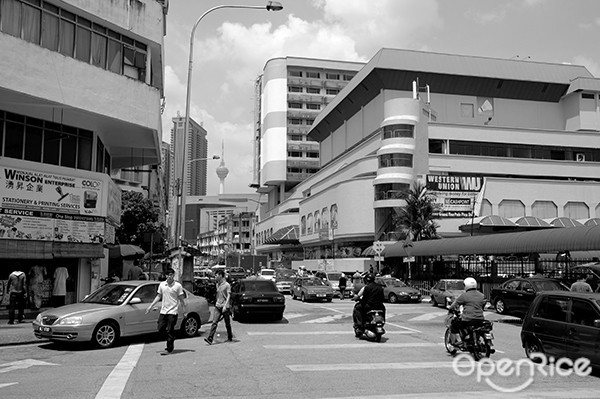 Pudu
is a unique presence in Kuala Lumpur. It is located in the heart of the city and adjacent to the bustling district of Golden Triangle, yet the development of this area remains stagnant in the past decades. On the bright side, one can still find many good and traditional hawker stalls and restaurants here. As a contrast, many old hawker stalls in Chinatown or Petaling Street were forced to leave or close their businesses due to increasing rental prices. Again, OpenRice would like to walk you through some insanely good foods in Pudu:
(The restaurants/stalls are arranged in no particular order. Some of the establishments below are not halal.)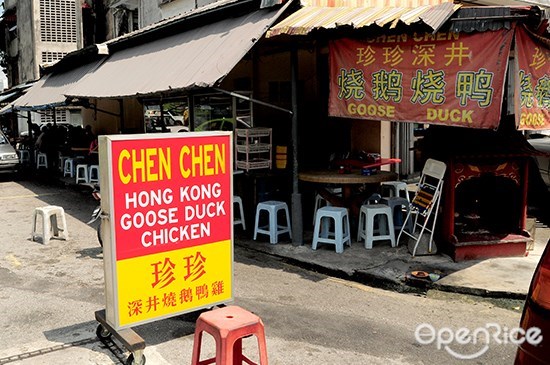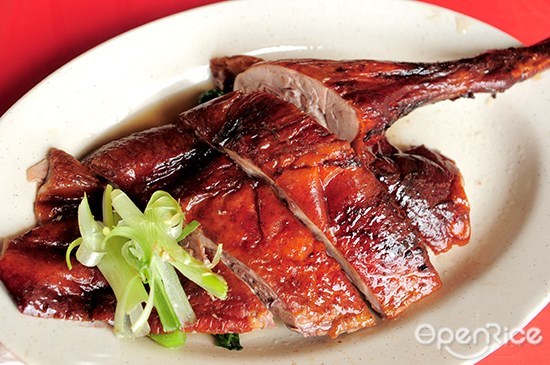 If I were to choose only one food to represent Pudu, I will, without a doubt, choose
Roasted Goose
! Because Pudu alone has three roasted goose eateries, and the most popular one is probably
Chen Chen
. The shop's owner (who always wear a great smile) went to
Sham Tseng
in Hong Kong to learn the secrets of making delicious roasted goose thirty years ago. Freshly roasted daily, their roasted goose is delicious with crispy skin and succulent meat.
2. Sek Yuen's Classic Cantonese Fare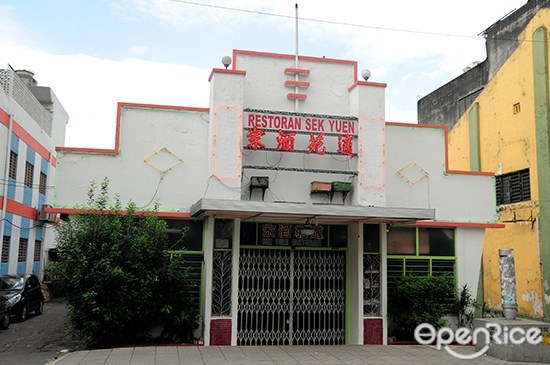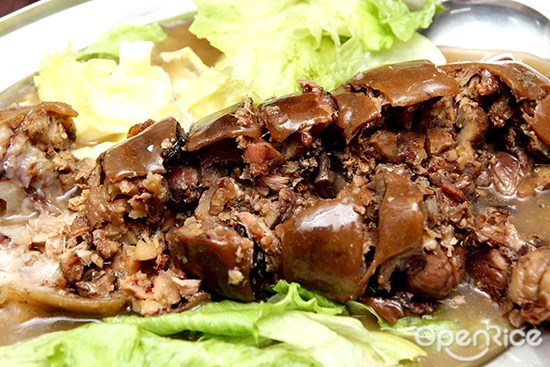 Founded in 1948,
Sek Yuen
is the oldest Chinese restaurant in the city where you can still tantalize your taste-buds with traditional
Cantonese Cuisine
. The restaurant offer many classic dishes that can only be found here. Sek Yuen is also famed for their use of
wood fire
to prepare all the dishes. They don't have a menu. You can ask the staff to introduce, but most of the regulars know what to order. Some must-have signature dishes include
Eight Treasure Pork Leg, Pi Pa Duck, and Kwai Fa Chi
.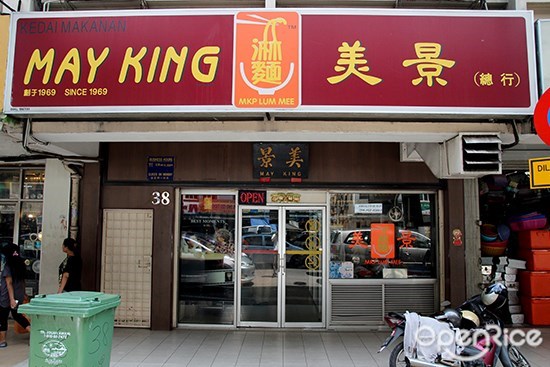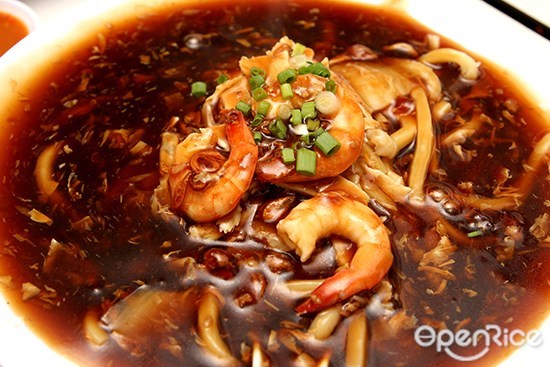 Founded in 1969, the old shop has been serving a variety of mouth-watering noodle dishes for more than four decades. Moved to its current location in 1991, May King now offers a spacious and air-conditioned dining environment for customers to enjoy their favorite noodles. Their signature
Lam Mee
is served with fresh prawns, chicken slices, minced meat and bean sprouts in thick and black gravy. Also popular are their
Dry Curry Noodles
topped with curry chicken and fresh prawns and
QQ Meat Balls
made of fresh mackerel, pork, and squid.
4. Heun Kee's Claypot Chicken Rice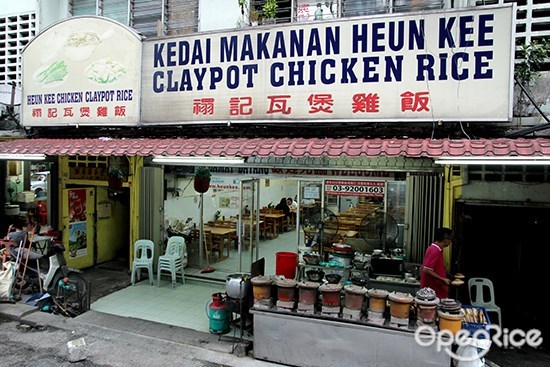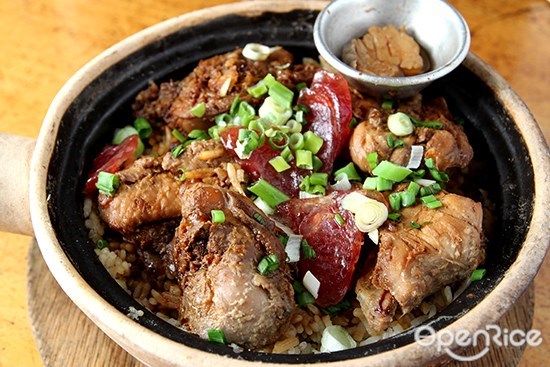 Heun Kee
is so famous that their name has become almost synonymous with
Claypot Chicken Rice
! The shop is quite difficult to find, because it is quietly hidden under a bridge. It is widely acclaimed by many bloggers and magazines as the best claypot chicken rice restaurant in town. What's most striking about their claypot chicken rice is the cooking method, because charcoal fire is not only placed underneath the claypot, but also on top of it, so that the whole claypot can be heated evenly!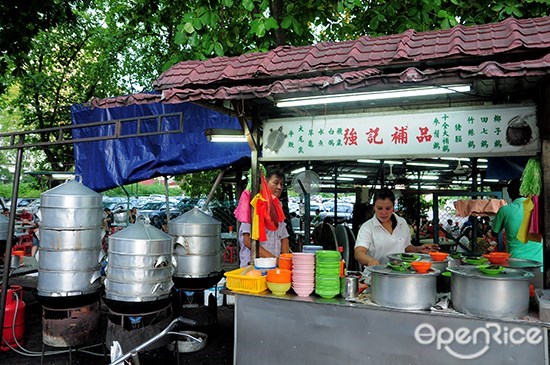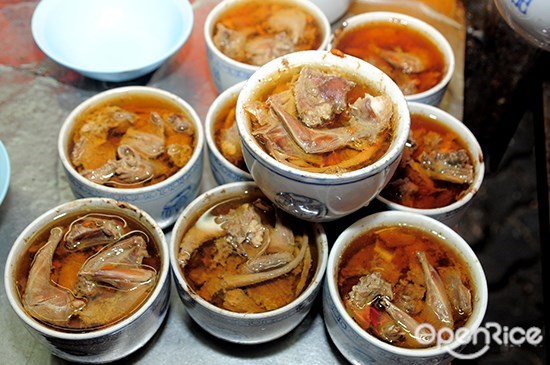 Located at a corner between Jalan Changkat Thambi Dollah and Jalan Pudu,
Keong Kee
is a well-known hawker stall offering a wide variety of
Chinese Herbal Soups
. The dining area is a spacious open air car park that is converted into a dining area at night. Whet your appetite with Keong Kee's signature
Coconut Herbal Chicken Soup
with chicken that is cooked with Chinese herbs in a coconut shell, adding a rich flavor to the soup. In addition to herbal soups, the stall's
Wild Boar Curry
is also a popular choice among patrons.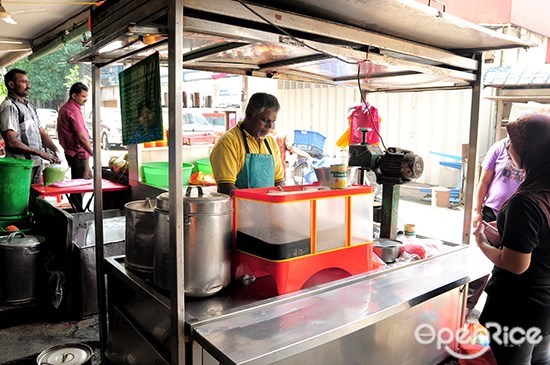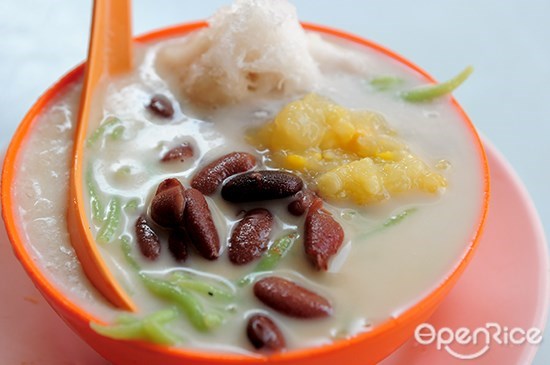 Tucked away at a small lane at
Pudu Pasar
you will find a famous cendol stall that has been around for more than 40 years. The owner is an Indian who can speak fluent Mandarin and Cantonese, since most of the customers here are Chinese. You can choose to add different ingredients, such as
kacang, pulut, and jagung
, to enhance the taste of your favorite cendol. The ice is shaved using a hand-controlled ice machine to create the traditional taste and texture that bring back our childhood memories.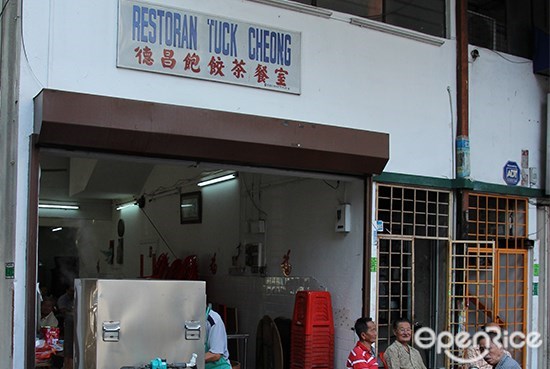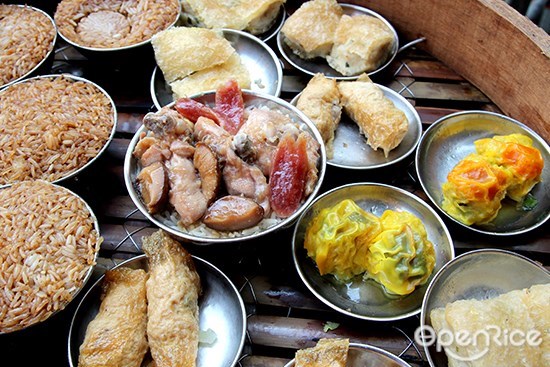 Early birds will be rewarded here with delicious
handmade Dim Sum
. The shop is old and currently run by the third and fourth generation. Many senior citizens come here every morning to get their breakfast fix and catch up with old friends. Tuck Cheong's signature
Steamed Rice
is flavourful rice topped with tender chicken, smooth mushroom, and Chinese sausage. The Steamed Rice is selling like hot cakes, and it is only available on Tuesdays, Thursdays and Saturdays. Another must-have is their
Loh Mai Kai
, which is served piping hot with ingredients similar to those in Steamed Rice.
8. Sin Hiap Kee's Curry Fish Head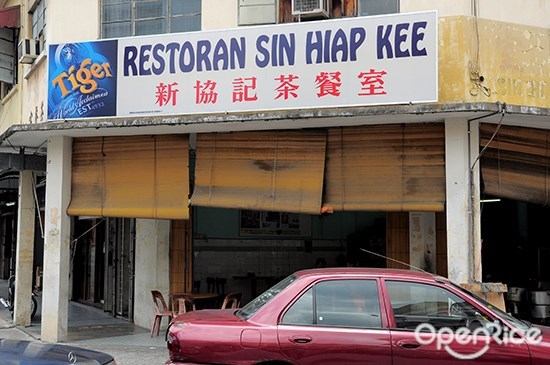 At
Sin Hiap Kee Kopitiam
you will find a unique stall offering delicious Indian curry dishes cooked by a Chinese woman named
Madam Tang
. Her Indian curries are tweaked to suit Chinese taste-buds. In fact, her curries are so good that she is crowned as the "Spice Queen" in a recent coverage by
The Malay Mail
. Just like a mixed rice stall, you can choose from a wide variety of cooked dishes, including crispy fried chicken, curry mutton, spicy la-la, curry sotong, fried bitter gourd and many more. If you come as a group, don't miss their signature
Curry Fish Head
served in large portion with spicy and aromatic curry sauce.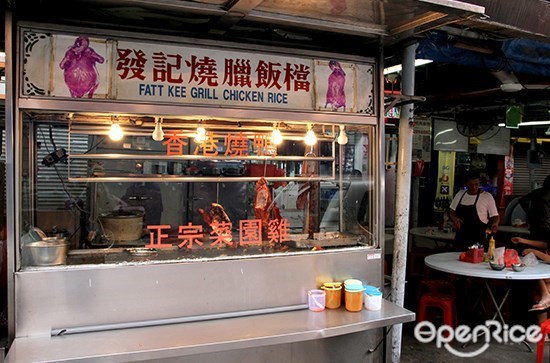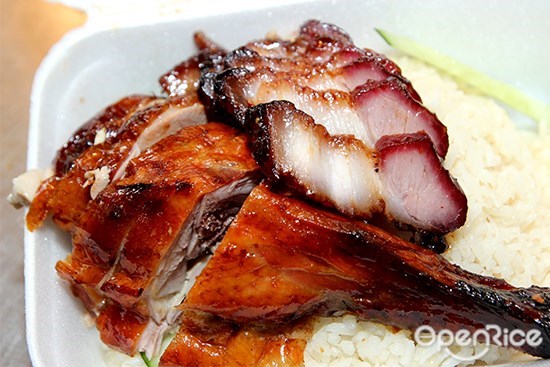 Pudu is also a great place to savour mouth-watering barbecued meats. Located opposite Pudu Plaza,
Fatt Kee
is a popular BBQ meat stall that has operated for approximately 20 years. A variety of barbecued meats are available here, including
roasted chicken, roasted pork, char siew and roasted duck
. All meats are freshly roasted by the owner and his wife early in the morning, so that customers can enjoy the meats that are fresh and fragrant. The place is always packed with working crowd during lunch hours. Make sure you don't miss these delicacies if you happen to visit Pudu.
Hunt for the hottest chicken rice restaurant
Discover more top restaurant in Pudu
Other Related Topics