There are a lot of things to love about Solaris Dutamas' Publika; the peace, the comfortable environment, the friendly surroundings, the culture and most importantly — the food. Situated in Mont Kiara, which holds the one of the biggest expatriate communities in Malaysia, Solaris Dutamas sees many kinds of restaurants humbly operated by foreigners.


Make a trip down to Publika this weekend, not only for the lovely environment but also these 10 restaurants!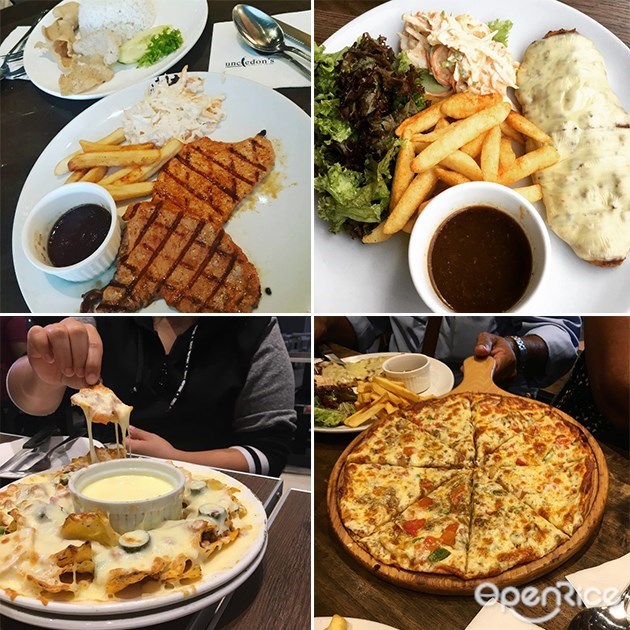 (Credit: itsmejessababe, hazelj87, apple_chong, pixie_03)

Bars aren't cheap — it's sometimes a sad fact. Sometimes we just want a drink, but a tight budget holds us back. Luckily for you, Uncle Don's is one place that makes everything — from alcohol to food — affordable! Enjoying a cocktail here won't leave a dent in your wallet. Moreover, Uncle Don's serves up 5-star quality food! A bar that offers high quality food and alcohol at cheap pricings; how is this not a catch!?
2. Meet The Porkers

(Credit: rosetimetravel, whereisfi, brendansiva)

Do you love pork and Indian food? Golly, we have just the recommendation for you! Meet The Porkers specializes in Indian cuisine with a porky twist. Think of the Indian food you ate while growing up, except with pork. Cheese naan? Have it with bacon here. Nasi biryani? Cooked with roasted pork! We bet you can't resist the smokiness and thoroughly spiced tandoori pork either! Kebab? Just as finger-licking and porky.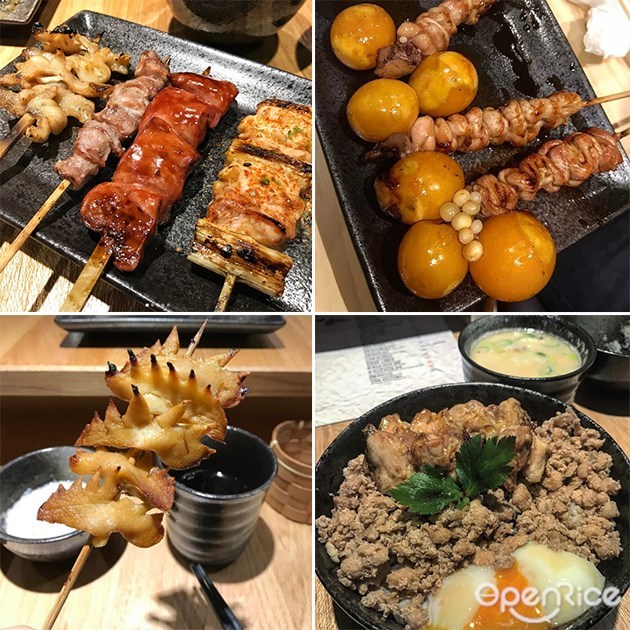 (Credit: rynzrynz, amayzing.me, dforderek)

This yakitori restaurant is well-loved in Japan. We can only count ourselves fortunate that they've branched out to Malaysian shores! Authentic yakitori awaits, coming in different variations of meat and different body parts, ready to make your mouth water. Over 20 kinds of yakitori are available, grilled to a smoky and flavourful perfection by the talented chef at the counter. What kind of yakitori will you choose?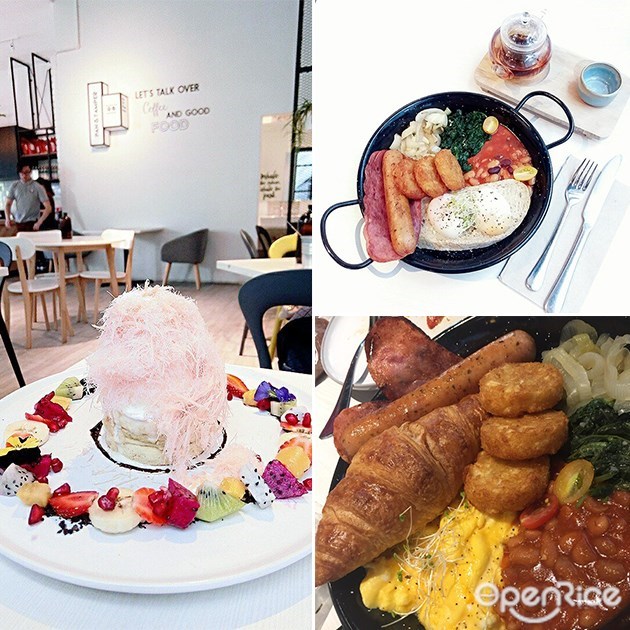 Get a load of those Western flavours at Pan & Tamper! Your appetite can get the kick-start it needs with the Garden In A Jar — a colourful plate of dressed salad full of greens and fruits with half the portion spilling out of a jar. We highly recommend that you look through the menu and try everything you want because no matter which dish you get, you'll marvel at the food presentation and combination of worldly flavours.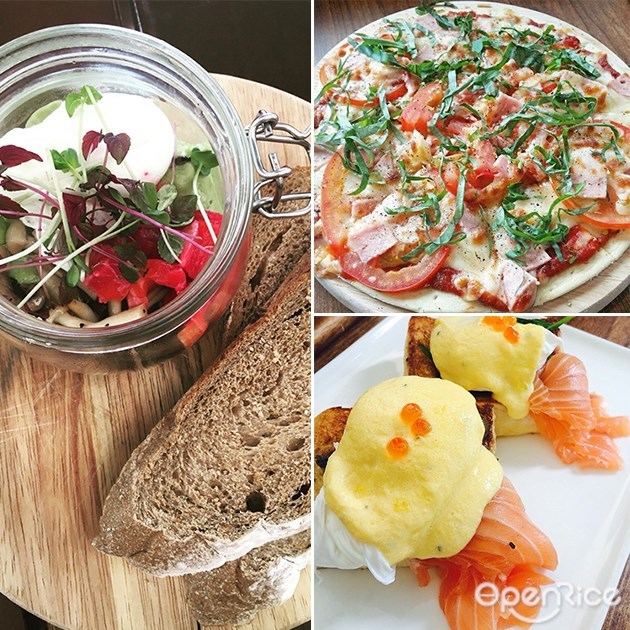 The Red Beanbag shows that food can be aesthetically pleasing too! This Australian-inspired café touches up the beauty of their food by dolling them up with flowers and colourful condiments. The Red Beanbag Rice Pudding is a perfect example of this — a homely bowl of rice pudding coloured by the presence of fruits and flowers, drizzled in aromatic coconut milk. Get your Instagram ready when you dine here!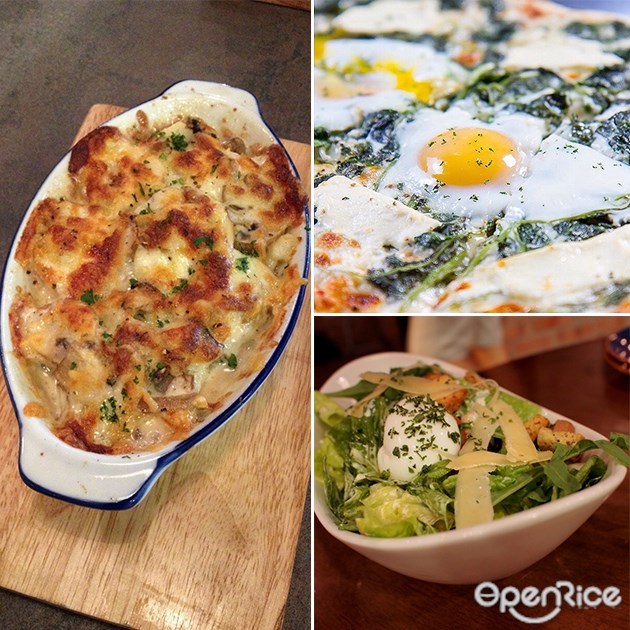 Fahrenheit will surprise you with the Popeye The Sailor — a well-executed pizza topped with a generous amount of spinach, two eggs and chicken! Western food is obviously the focus here, but their pizzas in particular have been gaining much attention. We'd also like to point out that their coffee is another strong selling point of Fahrenheit; smooth in texture and strong in flavour.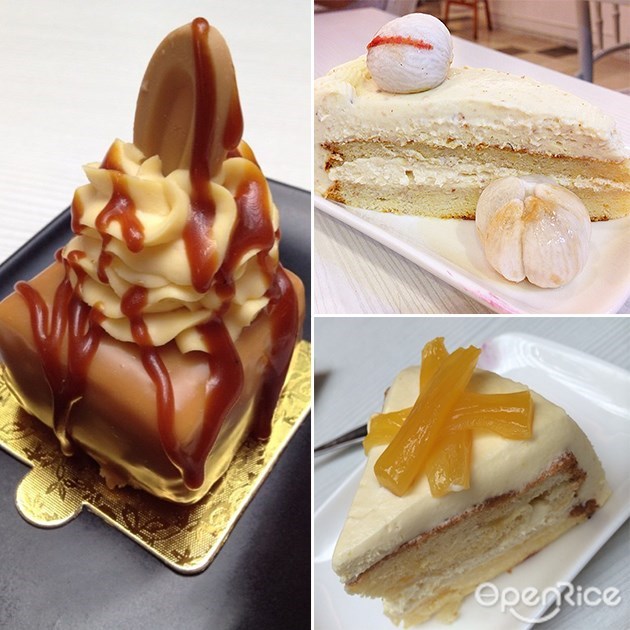 The owner at this humble little café is always coming up with creative recipes for her cakes, incorporating the flavours of local fruits into spongey textures. Nowhere else can you find cempedak cakes better than here. You'll fall in love with them upon your first cake, just like we have! Take note that certain cakes are seasonal and thus, limited for only a period of time.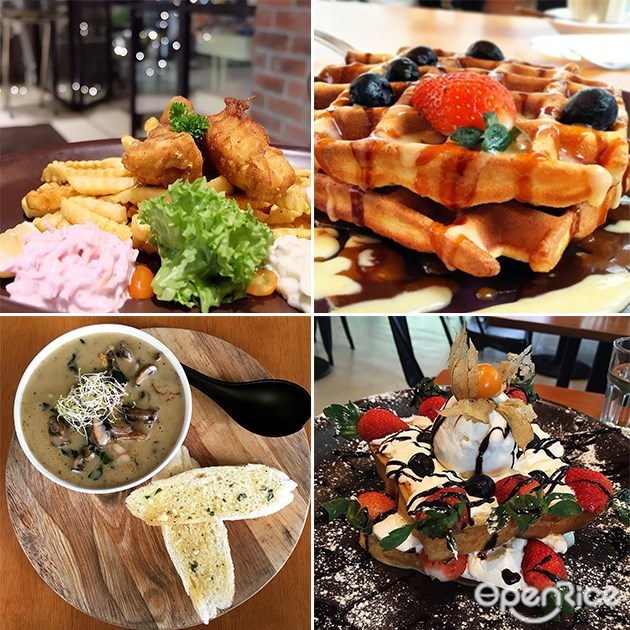 Operated by a family, the food here is the physical representation of "east meets west", where food presentation leans towards the Western side, visible with Eastern elements. Their signature is a must get; mussels or clams (depending on which you choose) are served in a pot and you can choose from 16 kinds of broth — our best pick is the butter cream base!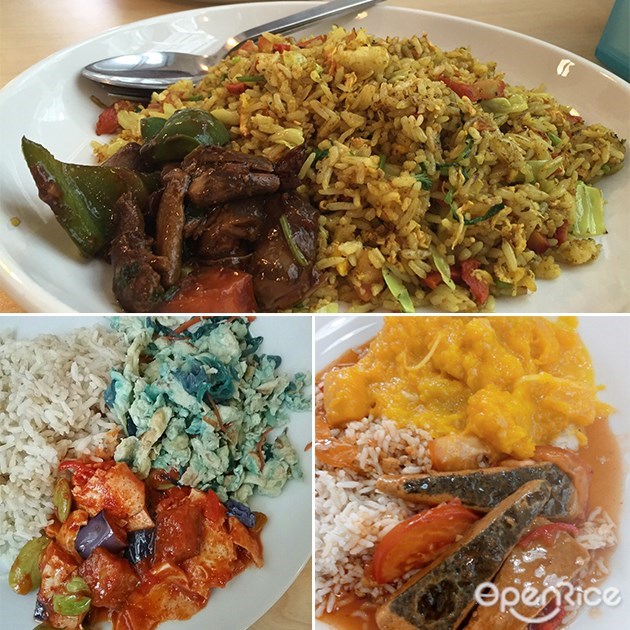 Ending the list on a healthy note, Tze Ern boasts itself as a quality vegetarian restaurant. A variety of vegetarian dishes are displayed in arrays for patrons to help themselves. Tze Ern proves that vegetarian food can be extremely delicious if done right — and boy, they do it right! The organic meat and seasoned vegetables can be highly delightful to even meat lovers!