There are many variations of
Nasi Lemak
in KL & PJ, because it is prepared by different chefs from different cultural and racial backgrounds. The original version of Nasi Lemak in KL & PJ is served with only a few basic ingredients, such as sambal, ikan bilis, hard-boiled egg and peanuts. To make the Nasi Lemak even more delicious, Malay-style Nasi Lemak is usually served with lots of additional "lauk", such as rendang chicken, sambal sotong, sambal kerang, fried egg and many more. Chinese-style Nasi Lemak, on the other hand, is normally non-halal, because it is often served with pork dishes to cater to Chinese customers.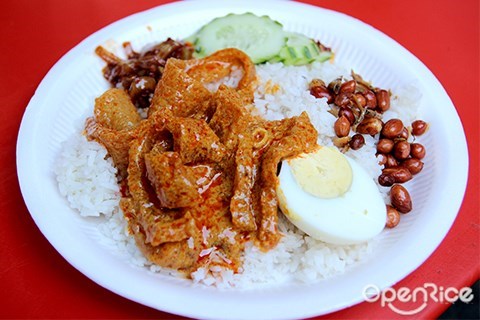 If you are looking for Chinese-style Nasi Lemak in KL with a porky twist, here are 10 restaurants and stalls that you shouldn't miss!
(The restaurants below are arranged in no particular order. Some of the establishments are not halal.)
9. Baba's Nasi Lemak @ SS2 Wai Sek Kai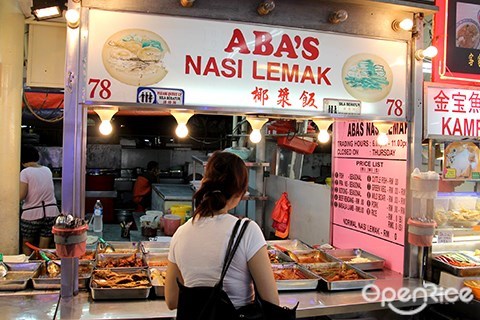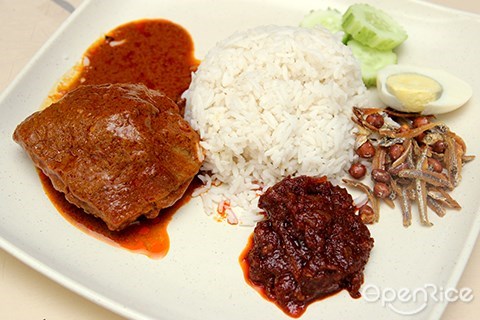 Signature:
Curry Chicken Nestled in PJ SS2 Wai Sek Kai,
Baba's Nasi Lemak
is the no. 78 stall that sells both Chap Fan and Nasi Lemak. The business here is brisk, as you can always see a long queue in front of the stall when it opens at 6pm. One of the main attractions here is the extensive selection of more than 30 dishes, including a few spicy dishes that go perfectly with the Nasi Lemak. Try their signature Curry Chicken, which is cooked with thick and creamy curry sauce rich in santan flavor. The price is slightly on the high side, as a plate of Curry Chicken Nasi Lemak will cost you RM8.
8. San Peng Nasi Lemak @ Pudu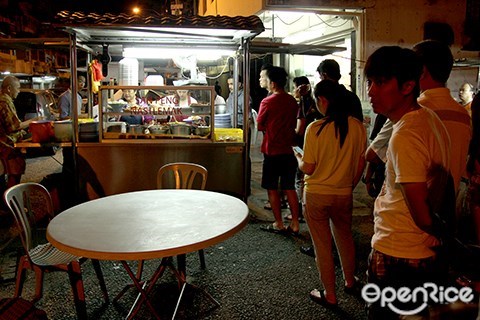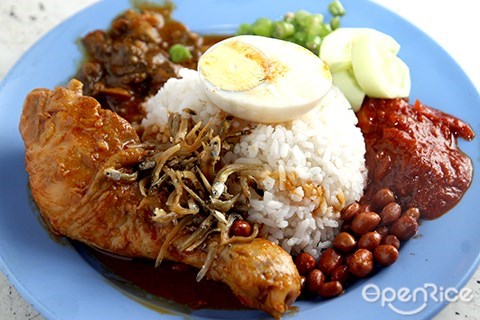 Signature:
Pork Sausage Tucked away at a quiet street off Jalan San Peng, you will find this Nasi Lemak stall in KL that opens very late at night, from 8:30pm until 2am. The stall has been around for more than 30 years in KL. Many regulars come here to enjoy a hot plate of Nasi Lemak for supper. Apart from the more commonly seen Curry Chicken, they also offer pork dishes, such as pork sausage and pork luncheon meat. The rice is superb with a strong flavor of santan. Same as Baba Nasi Lemak, the food here is quite pricey.
7. Ann Nasi Lemak @ Imbi Wet Market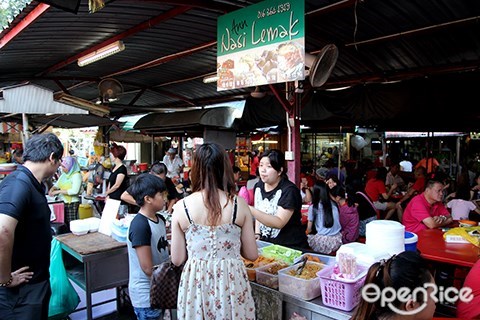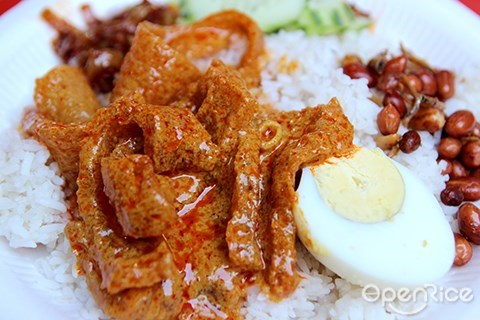 Signature:
Pork Skin Curry A well-known Nasi Lemak stall in Imbi Wet Market, KL. It is located right in front of the famous Ah Weng Koh Hainan Tea shop. The business here is so good that the food is often sold out by 9am! Plenty of curry dishes are available, including curry pork, curry chicken, sambal sotong, pork skin curry and many more. Many regulars like to eat their Chinese-style nasi lemak paired with pork skin curry, which is very well-cooked with rich santan flavors. Be very cautious with their sambal, as it is a lot spicier than normal sambal.
6. Black Man Nasi Lemak @ Segambut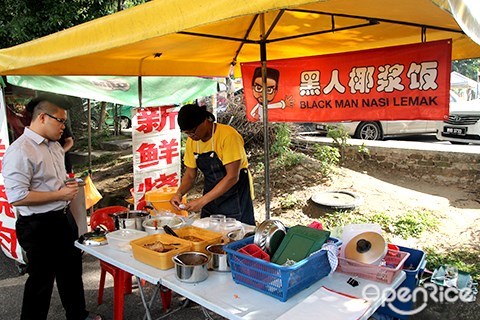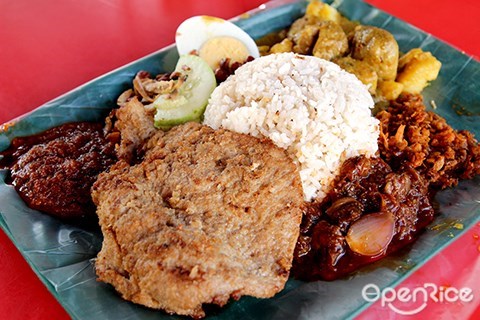 Signature:
Pork Chop This Nasi Lemak stall is called
Black Man
, because the stall's owner is a Chinese with dark skin tone. They have recently relocated to Hoi Kee Coffee Shop at Segambut. All dishes are prepared by the owner himself early in the morning to ensure the dishes are fresh and delicious. The signature dish here is the pork chop, which is marinated with spices and fried until the meat is rich in taste. Also special is the spicy dry shrimp with preserved vegetables that go very well with the fragrant rice.
5. Tasty Queen @ Setapak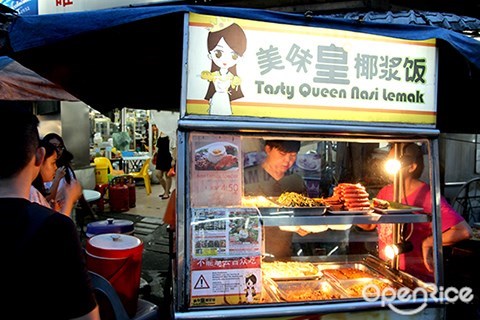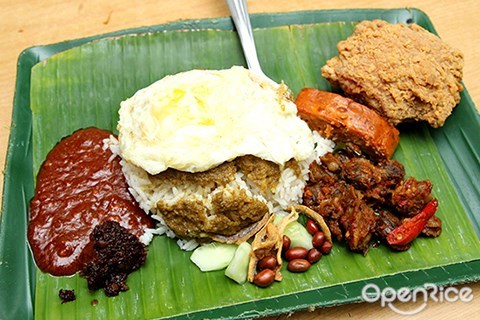 Signature:
Fried Chicken Ask anyone at Prima Setapak for the best Chinese-style Nasi Lemak, they will surely point you to
Tasty Queen
stall located at Wan Yee Coffee Shop. The stall is not difficult to find, as you can always see a long queue in front of the stall when it starts operating in the evening. Their nasi lemak is not only delicious, but also very affordable, as most of the customers are students. A must-try dish here is the fried chicken, which is freshly deep-fried on the spot to ensure the chicken is fresh and crispy. Their best nasi lemak here is served with 2 types of chili sauce: sambal and dry shrimp chili paste.
4. Lim Fried Chicken @ Glenmarie Shah Alam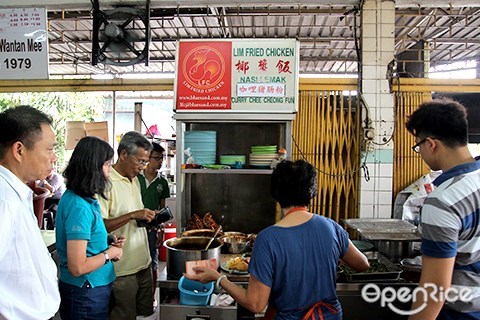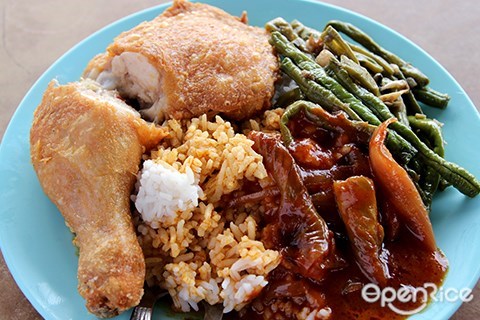 Signature:
Fried Chicken Originally located at Wong Soon Kee Coffee Shop, this famous fried chicken and nasi lemak stall has relocated to Glenmarie Shah Alam. Now their fried chicken is available early in the morning at 8am. Freshly deep-fried on the spot, the chicken is crispy on the outside and succulent on the inside. The fried chicken is a perfect match with their Nasi Lemak, which is pretty simple with sambal that is slightly salty and a hard-boiled egg.
3. Jalan Sentul Nasi Lemak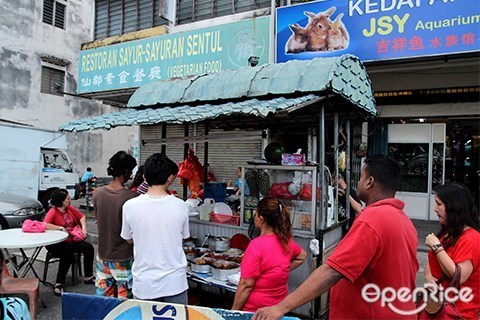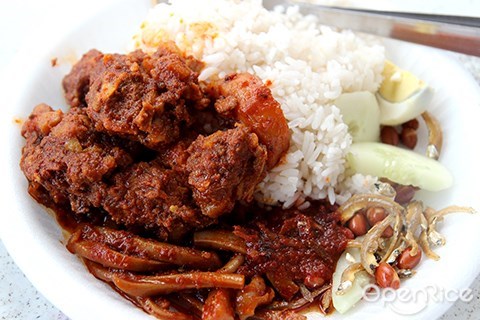 Signature:
Curry Spare Ribs Located in front of Sayur-Sayuran Sentul Vegetarian Restaurant, this roadside stall selling Chinese-style Nasi Lemak in KL is very famous among the locals. People start to gather at the stall even before the stall is open at around 6pm. Plenty of delicious dishes are offered here, including sambal prawn, sambal sotong, curry chicken, curry spare ribs, sausage and many more. Their popular curry spare ribs with potatoes are superb with a spicy kick!
2. Nasi Lemak Peel Road @ Cheras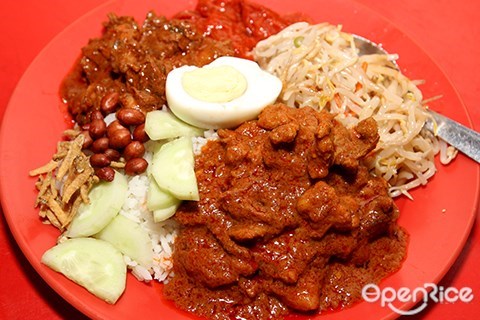 Signature:
Wild Boar Curry One of the best nasi lemak stall at Jalan Peel in Cheras that has been around for more than 40 years. Patrons keep coming back to this stall for their mouth-watering nasi lemak with a great variety of dishes to choose from, including curry chicken, curry mutton, wild boar curry, sambal kerang, sambal sotong and so on. Their signature wild boar curry is delicious with meat that is just right, not too soft or too hard. What's more, they offer 2 types of sambal. One is spicy and the other is not so spicy to suit different taste-buds.
1. 6 2 10 Grill & Nasi Lemak @ Aman Suria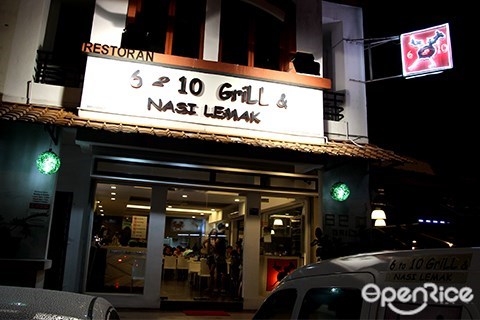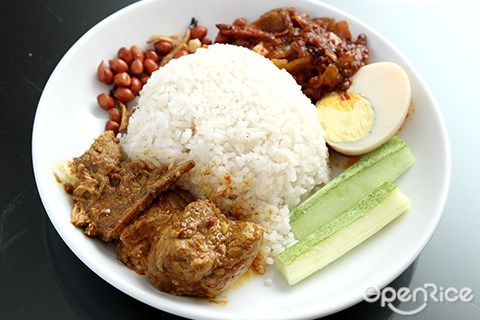 Signature:
Pork Sambal & Pork Rendang Originally located at Section 17, PJ, this famous restaurant has recently relocated to a new and more spacious shop at Aman Suria. Just like its name suggests, this restaurant specializes in both Western grilled dishes and Nasi Lemak. Their Nasi Lemak is really good, especially if it is served with pork sambal or pork rendang. The pork sambal is a combination of sambal and minced pork, which is a perfect match with the aromatic rice. Their pork rendang is also a must-try. It is delicious and well infused with rendang spices. Visit these restaurants today if you are craving for porkilicious Nasi Lemak!
Search for the best Nasi Lemak in KL & PJ
Find the Top Chinese Foods in KL
Other Related Topics