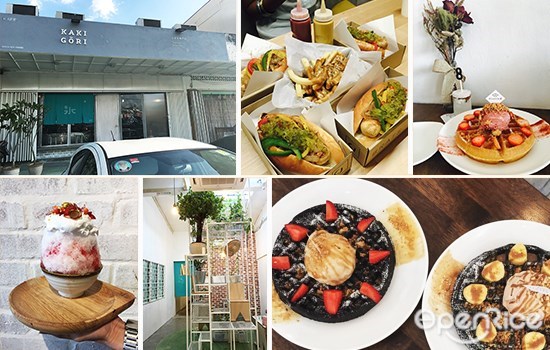 The famous food spots around PJ are usually related to SS2, but do you know Taman Paramount has its crowd too? There are quite some good food here be it established for long or the new ones! Restaurants, food courts or cafes – which are your pick? All these are great selections, that you wouldn't want to miss. Let's go!
Japanese style Kakigori would be good when it comes to hot weather like what we've been facing every day. Cool off the heat with their newest creation that brought many youngsters over to try it out – the Uji Matcha shaved ice. Uses top notch matcha and eaten with their signature Warabi mochi, such a delicious combo!
They are now back in business, that means you'll be able to enjoy their hotdogs as much as you want to! Freshly made hotdogs and breads along with homemade sauces; you can opt from chicken, pork or beef sausages. Not just that, do give their fries a try because they are so good that you wouldn't stop eating it all by yourself! Coming out with their new hotdog of Currywurst, curry seasoned tomato sauce and ketchup, with chopped and caramelized onions; try it and you'll get addicted!
Clean and minimalist design, this got to be one of the best place to visit for coffee and not forgetting the ambience and interior. If you're wondering, they are located inside of BRATS and operates daily as early as 8.00am! Sip on coffee and enjoy the serenity there, especially when they have a tree inside the café that is unique too.
Usually crowded when it comes to dinner time here, interior was made to be like a garden and decorations used here indeed unique and old school style too. Come here to enjoy sandwiches, pastas and especially their burgers! Tom Yam Burger and Sambal Chicken burger were something special to order here!
Craving for Thai style street snacks? Then you should come and visit Thai Camp! Known for their Pork Leg Rice (Kao Kha Moo), you should really try it. Soft and flavorful, so good eaten with the braised sauce and rice too. Plus Tomyam makes it a must try here. Satisfying Thai treats will sure to curb your craving!
A café that is known for their waffles, crispy and fluffy at the same time, tops with a scoop of ice cream is all you need! Red Riding Hood waffle – topped with huge and fresh strawberries and strawberry flavored ice cream, hot and cold combo real good! If you're looking for a place for dessert and cakes, this would be a great choice!
Most of the nights when you pass by here, they are really full and crowded. Totally not exaggerating, you might even need to queue for a table. Ribs rice is what they specialize in, why is it that everyone flocks their restaurant every day? Choose from many flavors available, they serve pork and chicken meat. Tender and juicy meat, many would opt for the marmite pork ribs rice! A meal that keeps you full and satiated, ready to give it a try?

8. Shokudo Japanese Curry Rice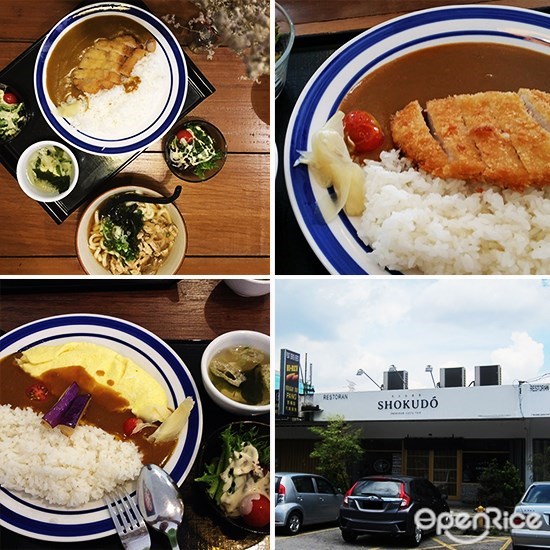 Japanese curry rice are one of our favourite as they tastes mild and not overly spicy that brings some sweetness in it too. Just a few steps away from Awesome Canteen, you'll get to enjoy Japanese curry that comes in more than 10 choices to choose from. Thick and fragrant curry, be sure to enjoy them to the last bits!



2016大马10大网选餐厅|Top 10 Online Choice Restaurants