What's better than having juicy and refreshing watermelons under the hot weather in Malaysia? Now that we have more evolved versions of watermelons by transforming them into various kinds of mouthwatering desserts, from ice cream to cakes, enjoying watermelons has since become something more interesting than ever! Let's check out these 8 eateries that serve tempting watermelon desserts, shall we?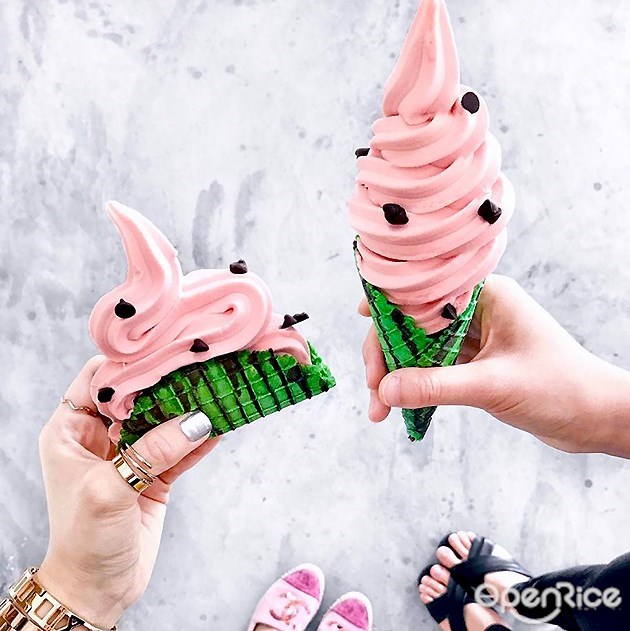 Photo credit: unitedfever
Softsrve is undoubtedly one of the most well-received ice cream chains in Klang Valley, and this famous soft ice cream brand has once again proved their creativity by introducing this brand new flavor, Watermelon Sorbet that served in super adorable watermelon inspired ice cream cones! Not only tasty but also very Instagram-worthy, we guess it's time for you to start planning your next ice cream date hey.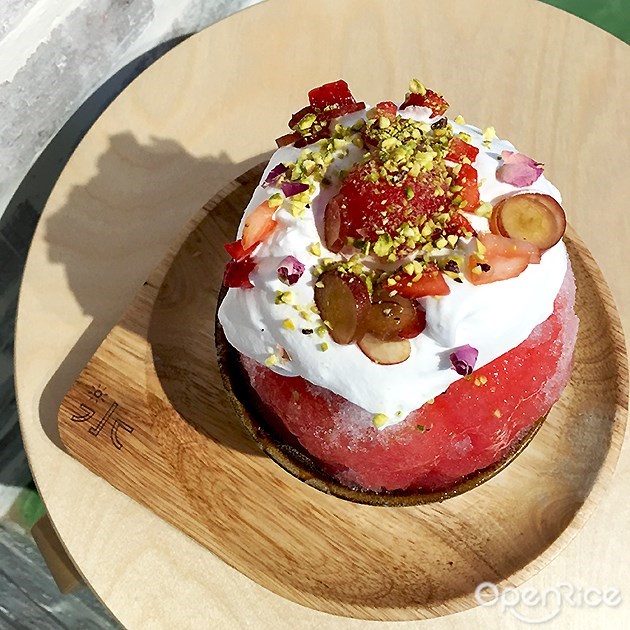 Kakigori have been constantly winning patrons' hearts with their delectable Japanese shaved ice desserts. Among many flavors offered, Watermelon with Rose Espuma & Red Fruits is definitely one of the most recommended flavors that you should try – uses only fresh ingredients and strictly no artificial coloring here despite the pretty vibrant color, the watermelon kakigori is refreshingly sweet with a hint of floral fragrance, a very delicious art piece indeed!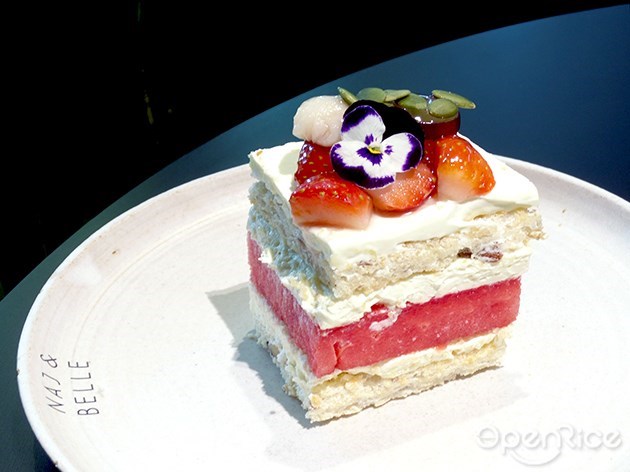 Watermelon cake may be no stranger to anyone who has been to Australia, particularly Sydney, but we believe there are still many of you who have no idea about the existence of this amazingly scrumptious dessert! Naj & Belle is located at SS15 Courtyard, and watermelon cake is their most wanted dessert of all time, we certainly know why – the combination of lychee sponge cake, fresh watermelon slice and fluffy fresh whipped cream is so perfect and legendary, topping our list of the best cakes in Klang Valley, you should give it a try!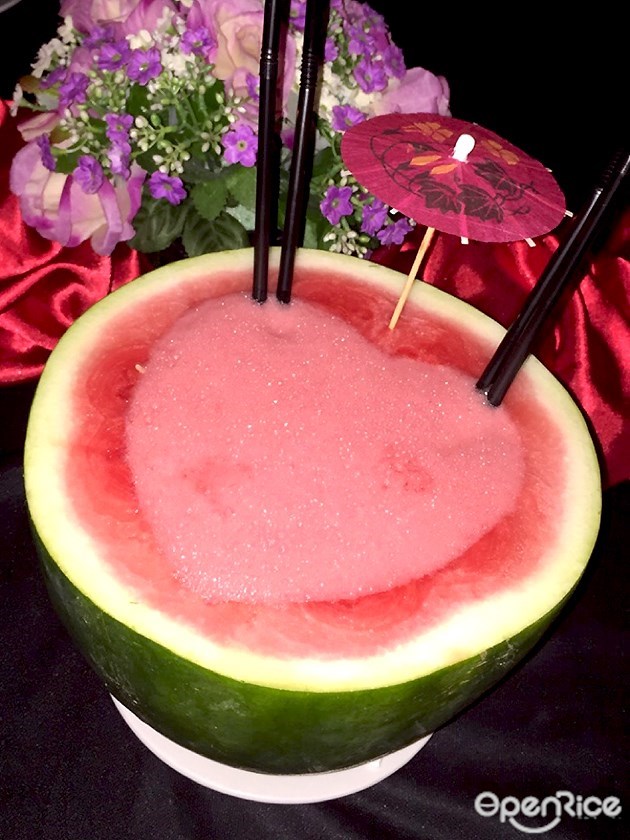 Weekend nights aren't complete without sipping on some real good watermelon cocktails – the Watermelon Slush from Signature The Roof was so viral on the internet so we bet that you must have seen it before. The cocktail is served in a romantic heart-shaped hollow in watermelon that's specially designed for couples. To our surprise, the combination of Vodka, Midori, Lychee Liqueur and fresh watermelon doesn't stand out too much as an alcoholic drink, but the flavor is indeed very refreshing, definitely worth trying.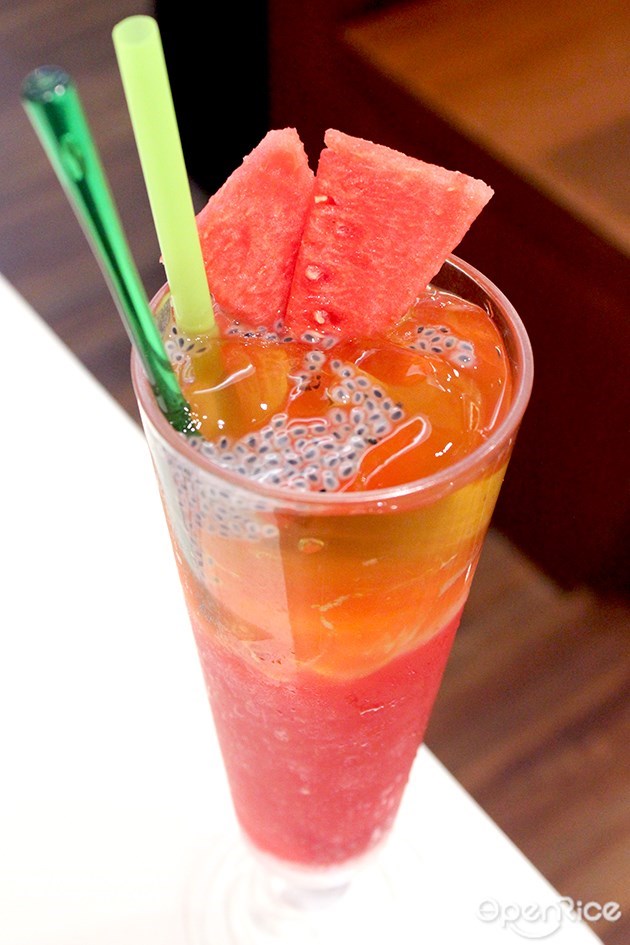 Hui Lau Shan, the dessert chain from Hong Kong is popular for its mango desserts, but what you may not know about the brand is, they do serve many types of desserts other than mangoes. Watermelon Honey Jelly is one of the many well-received desserts of Hui Lau Shan – sweet and refreshing watermelon smoothie topped with QQ jelly and chia seeds, what a healthy thirst quencher in this hot weather!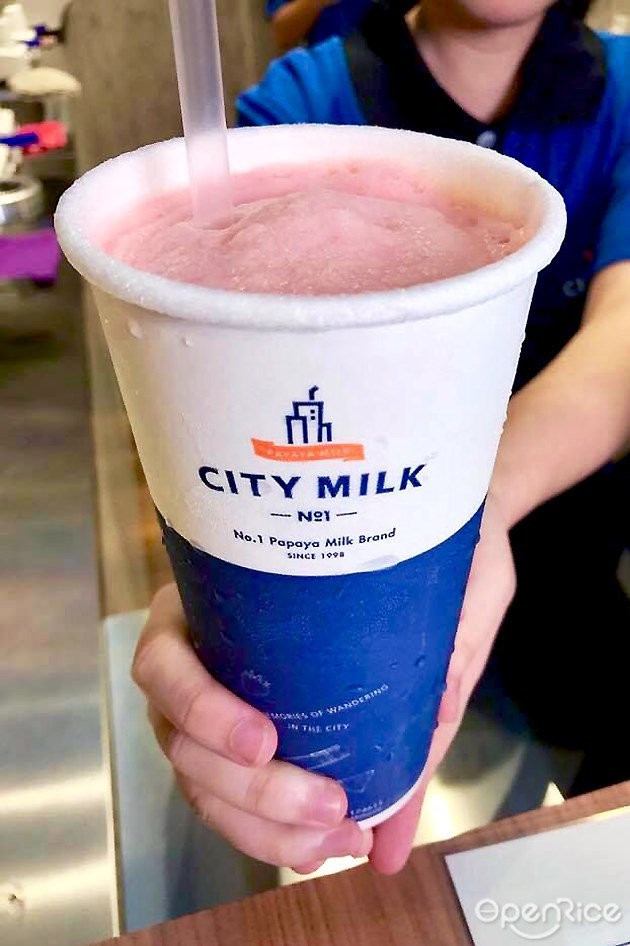 If you haven't already know, the milkshakes that caused all the craze in Taiwan is now in Malaysia! City Milk is popular for its papaya milkshake, but their watermelon milkshake is equally noteworthy too. Chilly, smooth, milky, and absolutely refreshing, City Milk's watermelon milkshake is that one beverage that will get you hooked once you have your first sip of it. Don't believe us? Taste it yourself!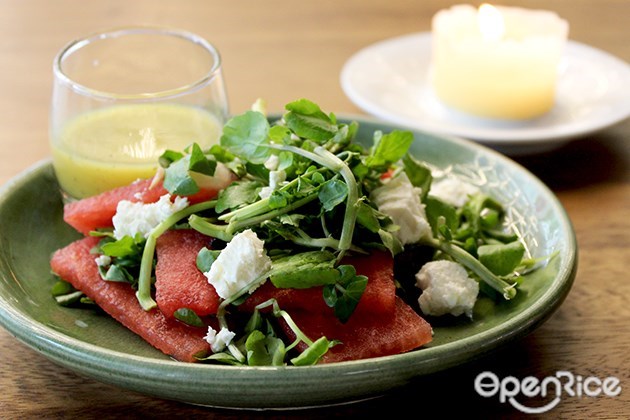 Dark & Twisted is a restaurant that located in Evolve Concept Mall. Specializing in South American cuisines, this restaurant definitely has its attractions that draw patrons here. Watermelon Ceviche is one of the unique dishes that served here – like appetizer like dessert, it's really hard to tell whether it falls on which category due to its special flavors. Fresh watermelon is served with greens, Feta cheese and Ceviche dressing, it tastes sweet and savory with a sourish kick, such a unique and pleasant experience to the taste buds.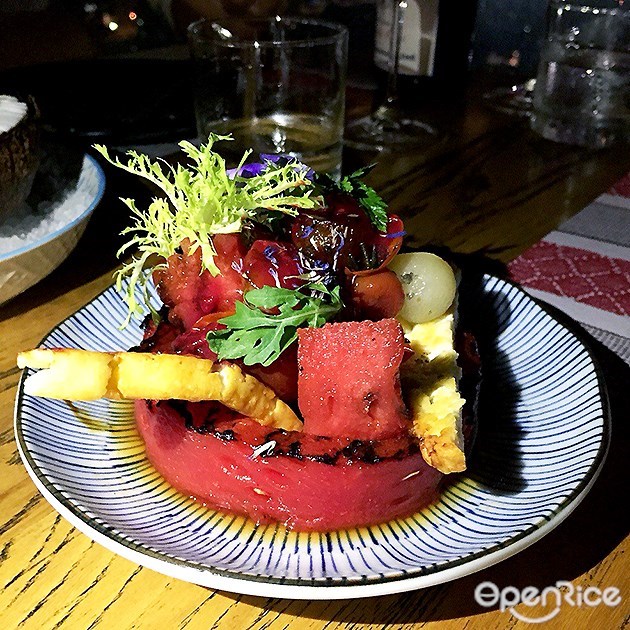 Imagine putting fresh watermelon on the grill – yes we weren't kidding, as absurd as it sounds, grilled watermelon does exist in Fuego, the fabulous sky dining restaurant that located in the heart of KL City Center. Thick watermelon slice is grilled to perfection and garnished with pickled tomatoes, fried halloumi cheese & raspberry vinegar glaze, the flavors and texture are both very well-balanced, absolutely awesome.