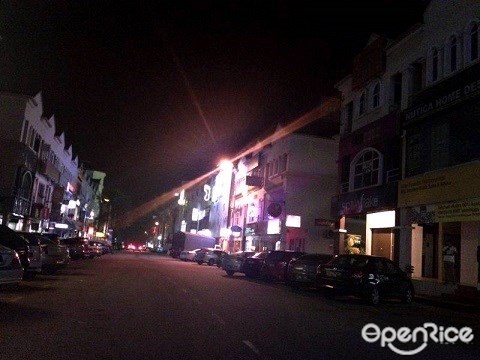 Situated in the heart of Kota Damansara are many good honest eateries very worth recommending for food gatherings! From hang out places for breakfast and coffee, to unique grub for adventurous taste buds, there's more than enough to satisfy the ultimate food-seeker. We've listed some of the 10 recommended food places here!
(The restaurants are listed in no particular order. Some of the establishments below are not halal.)
1. Wood & Steel Cafe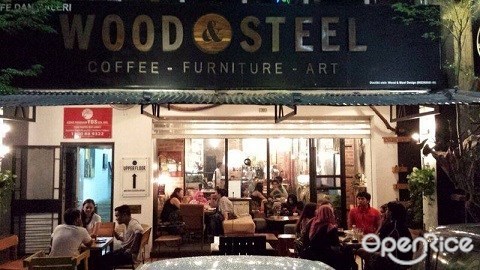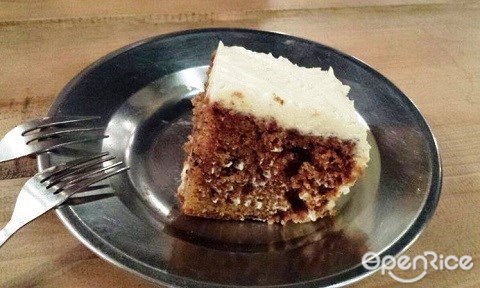 We are familiar with fusion restaurants, but what would a café cum furniture store look like? Well, besides featuring a very unique and quirky interior design, the café does live up to its name by selling wood and steel furniture at a gallery upstairs. And it's not all about the hipster look and feel either, Wood & Steel is a cozy place for serious coffee lovers as they serve really rich and aromatic bitter coffee. It goes so well with carrot cake that has crunchy bits of fresh carrot and classic cream cheese topping that is not too sweet or overpowering.
2. Dreamz Bakery & Café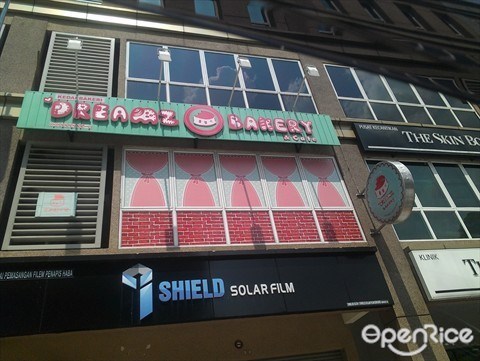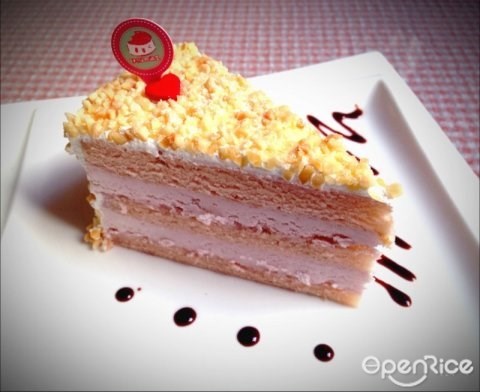 Located in a slightly secluded area within The Strand business hub, Dreamz Bakery & Cafe is a busy spot every day. Imagine having delectable snacks, savory brunch sets, or desserts in fairyland. The bakery offers light and fluffy cakes of a very wide assortment, all decidedly Instagram-worthy. They are famed for their mille crepe cakes in particular, which is made from layers and layers of thin crepe inter-spread with sinful rich and milky cream . If you adore mint-flavored goodness, do sample the Chocolate Mint Layer cake which is not too sweet, yet melts in your mouth and leaves a refreshing tinge aftermath. Their fruity Checkerboard and Yam cakes are also a recommendable crowd favorite, being moist, soft and flavorful! Test their pretty macaroons as well, which have a gooey center filled with fillings such as mango, chocolate, lemon and berries from RM3.90.
3. Amaze K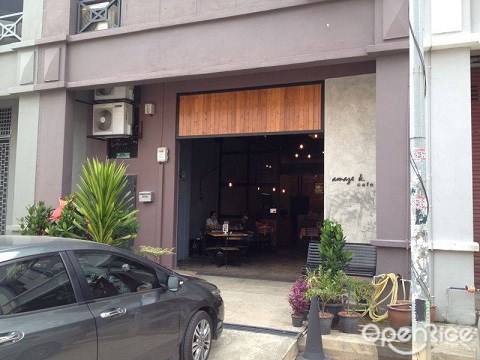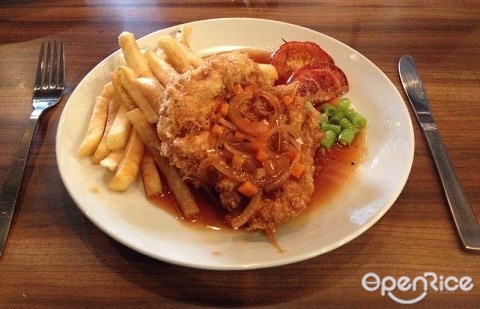 Alienated from the busier parts of Kota Damansara, you might need your GPS to get to this humble café if you're not local! Those already let into the secret head to Amaze K Café for amazingly good sa-yung (a type of sweet fried sugar egg puff that resembles a doughnut, with a light spongy centre). Do note that this specialty needs an hour's preparation so those interested should probably pre-order over the phone. But wait there's more! Simply order any main dish on the menu and it might just blow your mind! The Teriyaki Chicken Pizza is a crowd favourite comprising Japanese style pizza with a thin crispy crust and soft chewy centre, perfectly loaded with ingredients on the top. Meanwhile, the Spicy Cream Seafood Spaghetti finds the perfect balance of softness and texture of spaghetti plus an out of the world sauce combination. Amaze K's Hainanese Chicken Chop and Roasted Chicken Whole Leg with side dishes are recommendable as well.
4. Gyukingu Japanese BBQ Restaurant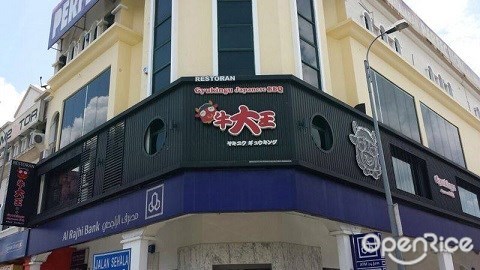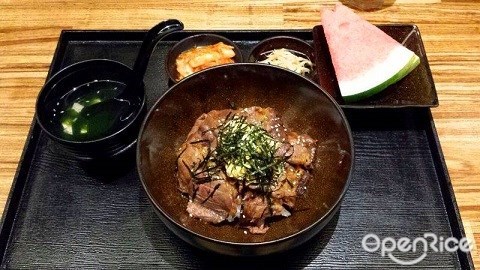 They claim to be the best Yakiniku BBQ restaurant in Malaysia! Well, we've got to say, Gyukingu Japanese BBQ does serve a feast of very juicy, tender and high quality grilled meat, to say the very least. Enjoy your selection among a spread of mouth-watering cuts of well-marinated beef or sample their BBQ Beef Rice Bowl set together with other set lunches that are delightfully available during weekends too! Take your time and savour layers of flavours bursting in your mouth as the marinade spreads out from the meat. A wonderful match when paired with the fragrant Japanese rice they serve. This restaurant also offers authentic beers, sakes and shochu for customers to complete their meal experience.
5. The Uma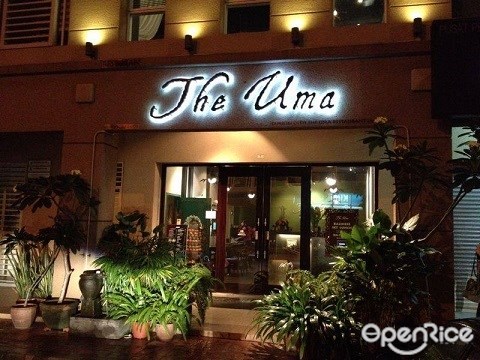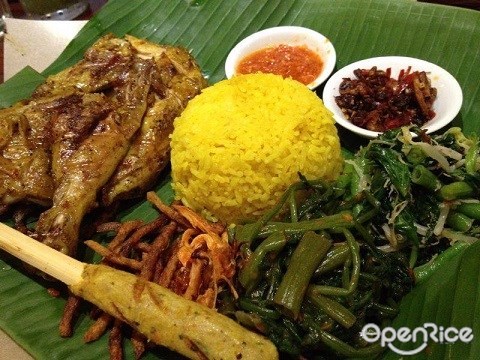 We know there are worshippers of Naughty Nuri's Warung and Grill in Ubud, Bali. Now you can get a similar taste of your favourite authentic Balinese cuisine without the price of an air ticket! Revel in the full Balinese eating experience seated on the floor with low teak tables and cushions as you enjoy the famous Nasi Ratus Grilled Pork Ribs set, plus other set meals for sharing. Meanwhile, pair your food with the refreshing Teh Serai, Jus Markisa (Passion Fruit Juice with Lime & Mint) or Jus Apokat (Avocado Juice with some chocolate drizzle). The sauce and pork juice blend so well like a match made in heaven! Enjoy the side dishes that are guaranteed to take your taste buds for a ride with the explosion of different sweet, salty and spicy flavours which really enhance the overall taste of your main dish.
6. Burger Junkyard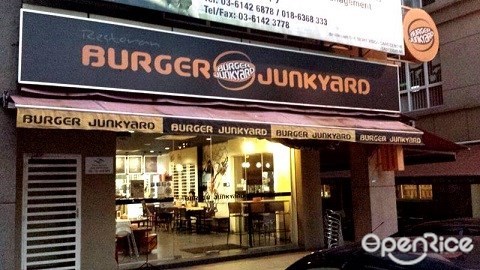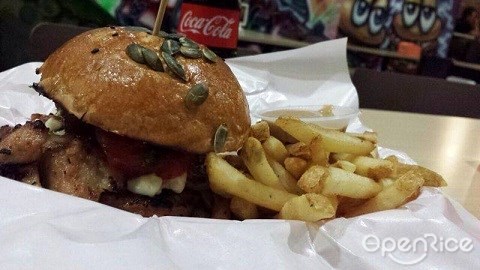 Every junkyard is filled with rats and the Burger Junkyard with their eye-catching and colourful graffiti relishes this fact, making it into another feature, with rat soft toys as their fun number holder for patrons to play with whilst waiting. Every burger is a work of art and fusion burgers are their particular pride and joy, as they incorporate the use of sweet and tangy pineapple as one of their highlights. The Burger Junkyard insist on replacing common minced meat chicken patties with boneless chicken thighs, and their yummylicious beef patties are made from actual grain-fed cows from Australia. Cheeses range from smoked mozzarella, pressed cheddar to process sharp cheddar, and these are heated using a special steamer to yield steamed cheeses with a meltier and softer texture.
7. Penang Pork Noodles @ D.U.Cafe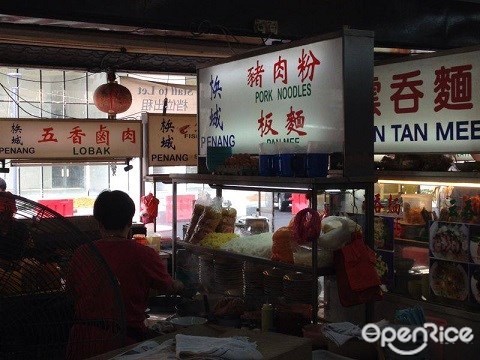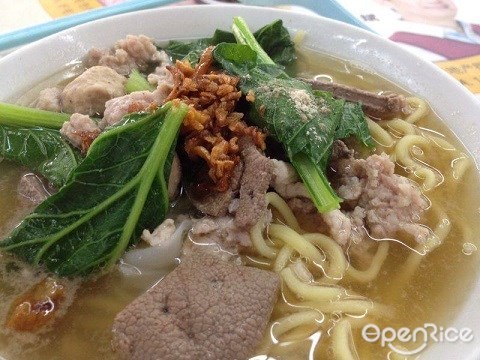 A bowl of really good Pork Noodle Soup is always the perfect answer to a rumbling tummy during lunch time. And it's not that easy to get it right! We find this Penang Pork Noodles stall at D.U.Cafe to be very satisfying with silky smooth Hor Fan to slurp down with the stocky flavourful soup. The generous amount of pork meat, pork balls and crispy fried pork lard complement the noodles excellently, leaving patrons craving for more each time they finish their portion.
8. Hakka Rang Restaurant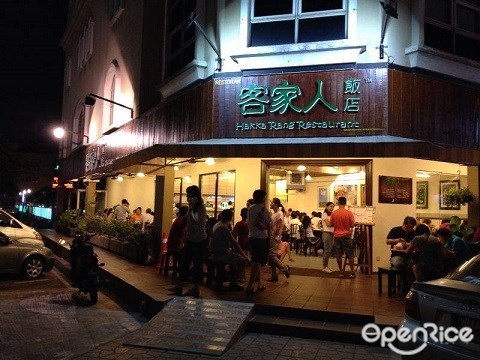 Hakka Rang is a simple single shop lot restaurant that has the crowd queuing for healthy home cooked food very suitable for families dining out. So if you are in pursuit of fancy frills and spices, you have definitely come to the wrong place. Hakka Rang Restaurant reminds you of having dinner at your mum's place. Health is a selling point here, with the options of white or brown rice available. Our verdict? Excellent though a bit pricy. Every dish is lightly seasoned and tastes of authentic Hakka style cooking. Crowd pleasers here include the Drunken Egg, Stir Fried Bitter Guord with salted egg, Crispy Fried Pork and Yam Abacus Seeds.
Find Out the Hottest Western Foods in Klang Valley
Hunt for the Hottest Pork Chop in Klang Valley
Other Related Topics