From stalls to restaurants and cafes, Kepong has it all. A wide array of food choices would be the secret key of why people are keen to go to Kepong even despite the traffic woes. Why wonder? Let's check these 8 reasons to a happy tummy at Kepong today!


Always Long Queue for Nasi Lemak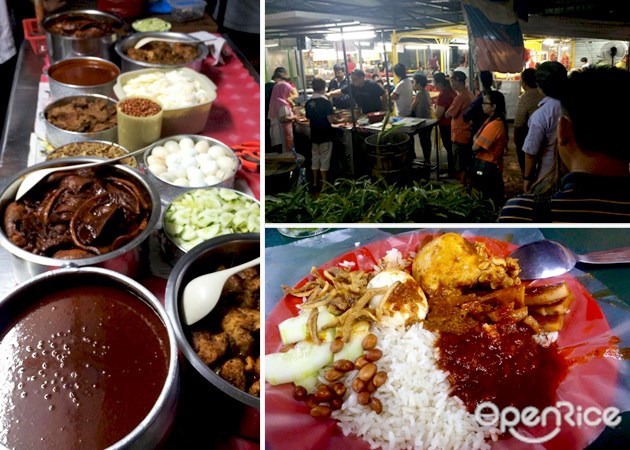 If you're here at Kepong Baru, it is a norm that patrons are willing to queue to get their Nasi Lemak cravings fixed. Fragrant coconut milk rice and sambal, a must try according to the neighbors here. Be here earlier as they are usually sold out around 9.00pm!
Authentic Thai Food Selling on a Food Truck!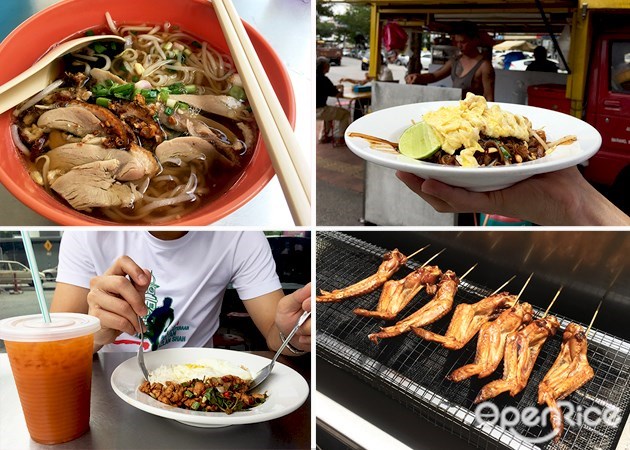 This yellow and red in color food truck sells authentic Thai food that you really need to try. All sorts of Thai street snacks and mains; remember to order the Thai Milk tea too!
Experience Dining in the 'Jungle'!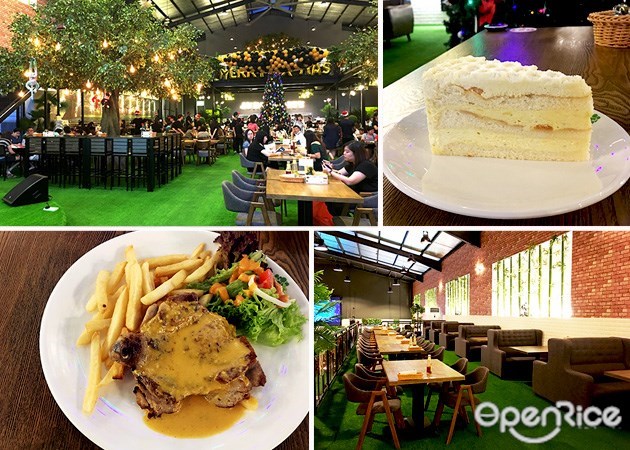 A new themed café restaurant that uses the Jungle concept – greens, trees and wooden colored stuff which makes it a great place for dining! Nice interior and worthwhile food to try, get delicious food from this wonderful jungle today!
The Early bird catches the XO Seafood Noodle!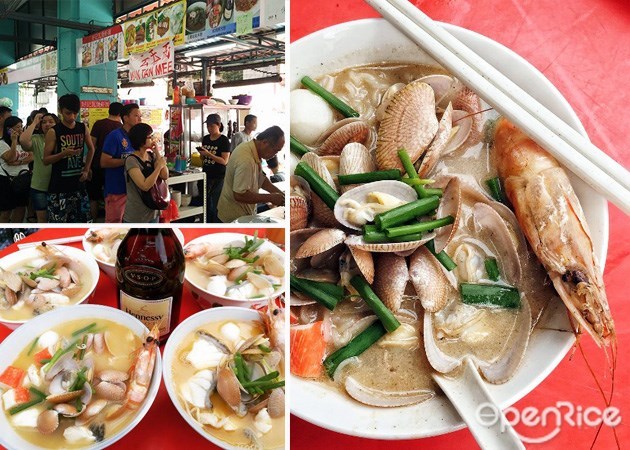 Waking up early would be the key to getting a bowl of the most wanted XO seafood Noodles here at Keng Nam Hai Restaurant located at Metro Prima Kepong. Fresh seafood used and helps enhance the sweet hint from the soup and fragrant of the XO used; mmm, just remember to come early!
Old School Style Ice Kacang!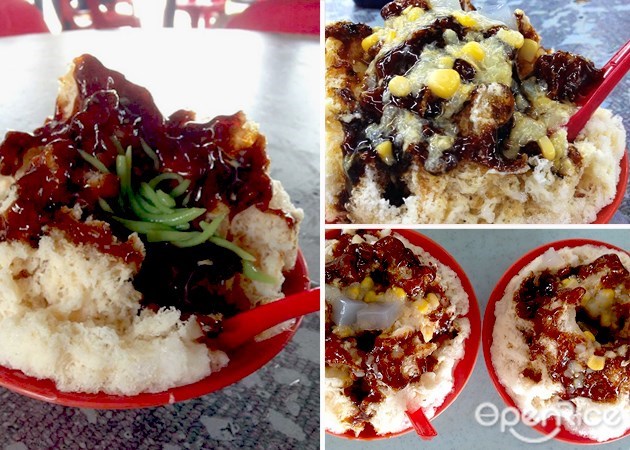 Looking for the most authentic Ice Kacang that still has the nostalgic taste ever? Come over to Fatty Loong Ice Kacang ABC stall at Kepong Baru here. A bowl of superbly good chilling ice kacang comes with ingredients like red bean, peanuts, sweet corn, grass jelly, longan and more!
Salt-baked Chicken that you'll be back for more!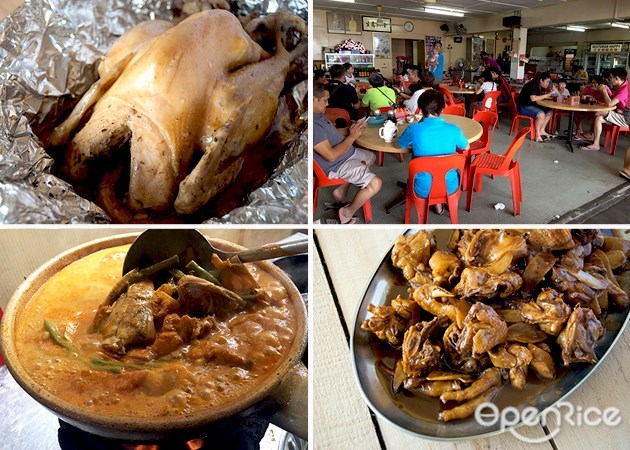 No need head all the way to Ipoh for some salt-baked meaty goodness as you can get from here too! Located at Jinjang Village, this Restaurant Happy has been operating for more than 18 years! Indeed finger licking thumbs up! You've just got to try it yourself!
Handmade Pan Mee is all you need!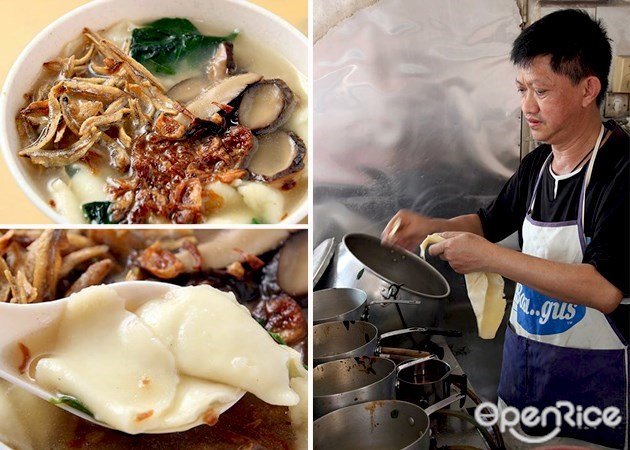 Come to Jinjang Village's area here and enjoy a bowl of soupy delicious handmade Pan Mee that has lots of fried shallots, mushroom, fried anchovies and the soup is so flavorful due to being boiled for long hours. A must have Pan Mee stall here, try yours today!

Click HERE for Full Article

30 over years cooking western food at Jinjang?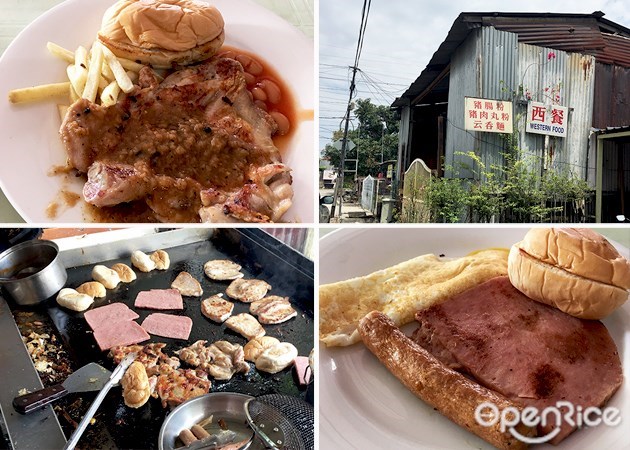 Don't you just love western food? Simple and easy for breakfast or brunch, come over to Jinjang here and enjoy some of the neighbors favorite like the chicken chop and the thick cut ham slice! Simply delicious and cheap, a satisfactory meal to kick start your day!
Click HERE for Full Article


[Photo credit to respective sources, for more information please click on the provided link to read more]