Mid of the month and didn't like the fact that your cash is running low before getting your next pay? Japanese meal can burn you at times but these 8 places are super pocket-friendly and worth the try too. Not only that they serve authentic Japanese cuisine, sushi is a must have here due to their affordable prices, let's check these places out!
1. Sushi ZenS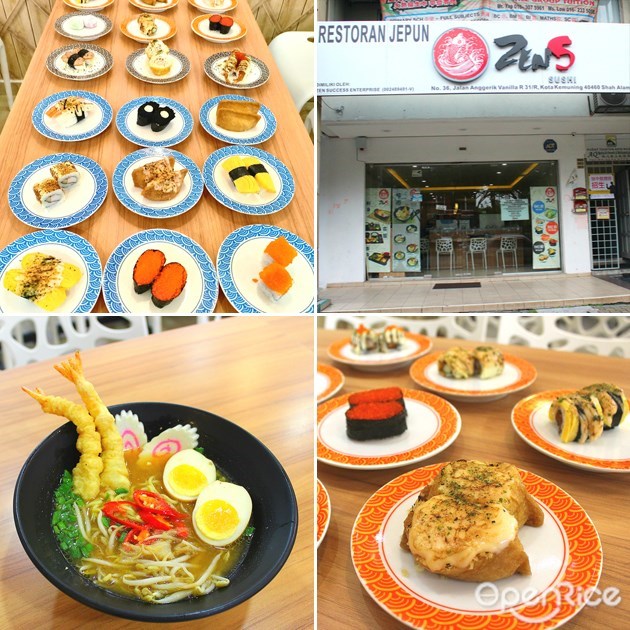 Having branches at Puchong and Kota Kemuning, the sushi here is really affordable and available from as low as RM1.80 onwards! Salmon sashimi, ramen noodles, cold soba noodles, Japanese curry and more from the menu!
Read more: Sushi at Puchong / Kota Kemuning from RM1.80 Onwards! More than 60 Types of Japanese Food to Try!
2. Wasabi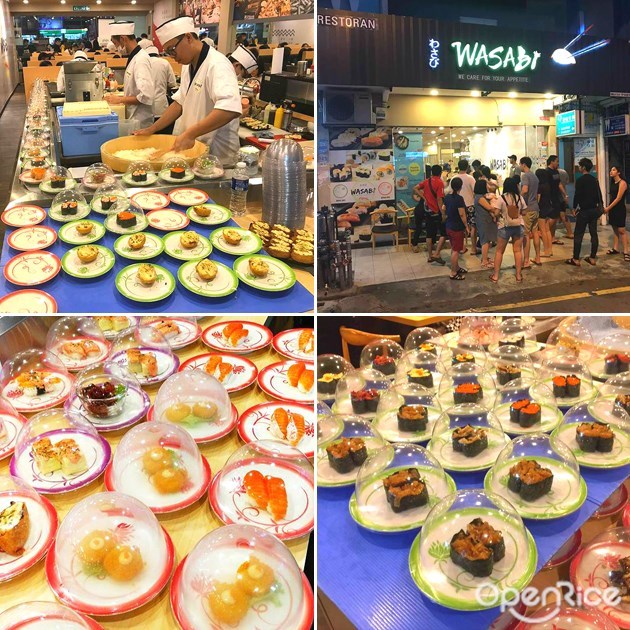 Head over to Taman Connaught – an eye catchy shop as they have many patrons queueing up outside patiently waiting for their table to enjoy this affordable Japanese food! From as low as RM1.90, this shop gets the nod from most of the university students nearby too. Good in taste and price, they recently had expanded to Viva Home Shopping Mall too.
3. Sushi Mentai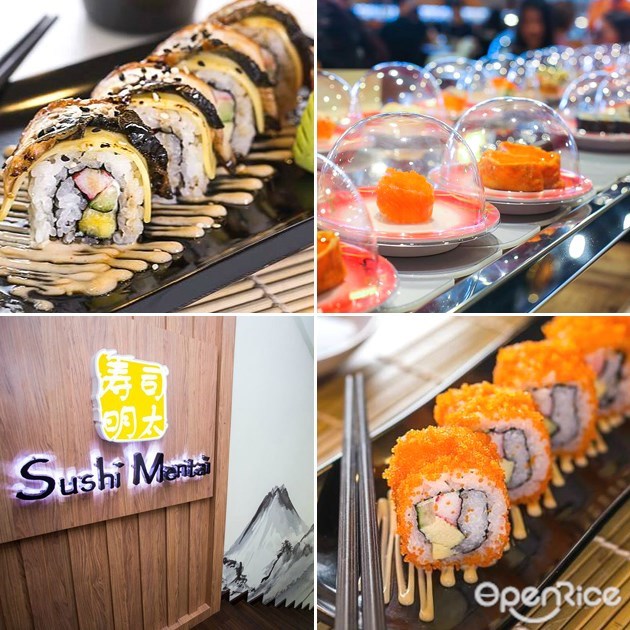 One of the most known sushi places for really affordable prices – Sushi Mentai is the place you've been to for many times perhaps. Famous for the conveyor belt sushi that cost you from RM1.80 – RM2.80 onwards, usually crowded during dinner time!
4. Sakura Sushi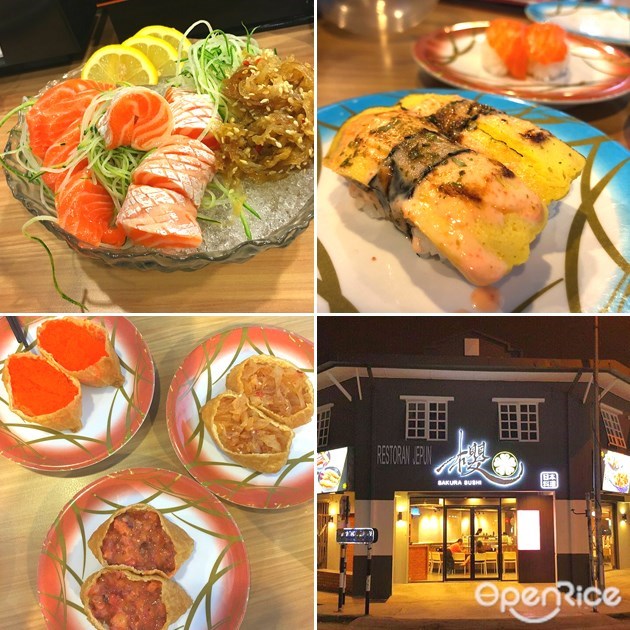 Wait, you can eat a plate of sushi from RM1.70 onwards? Wow. Come to this restaurant at Pandan Indah, Setapak or even at Taman Midah – many students love to enjoy affordable sushi meals here!




5. Sushi Jiro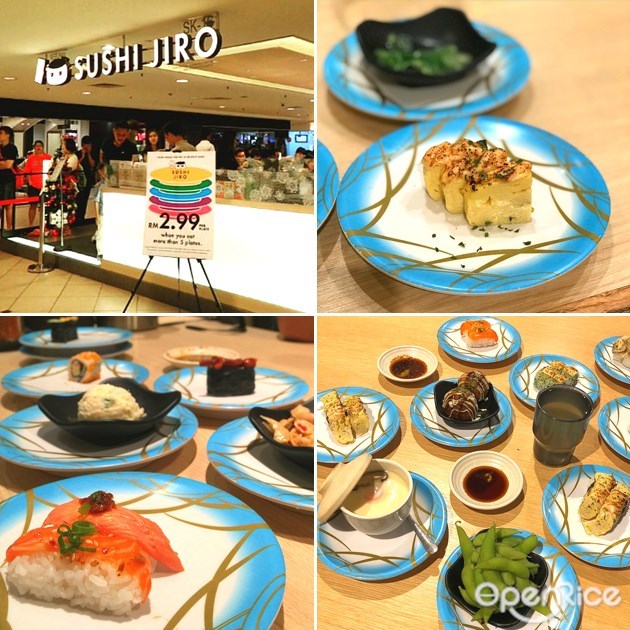 Available at Mid Valley or even at MyTown Shopping Center, come to Sushi Jiro and guess what, eat more than 5 plates of sushi and you'll get a special price of RM2.99 per plate! So easy isn't it? The sushi here really appetizing, worth the try!
6. Empire Sushi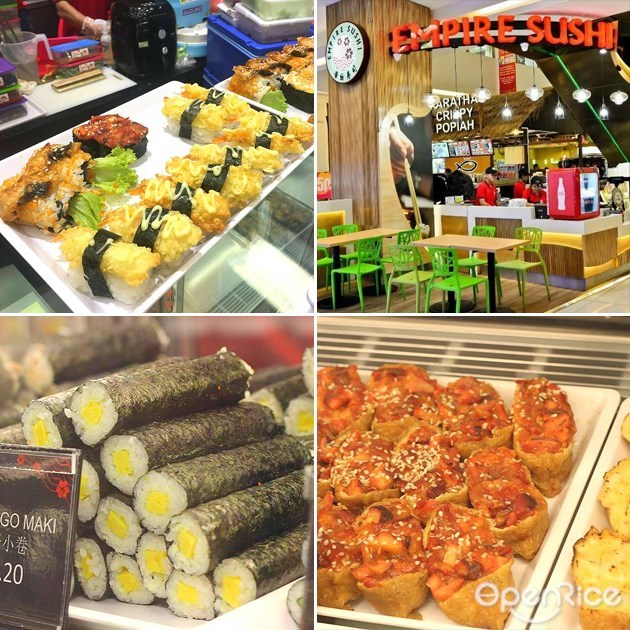 A sushi stall that has quite some outlets around Klang Valley's shopping mall, they are known for the Inari Mentaiko sushi as well as the Inari Octopus too. Available in Gunkan, Nigiri, Inari, Maki, Temaki or even Onigiri choices of sushi, surely a great grab and go choice!
7. Don Kaiten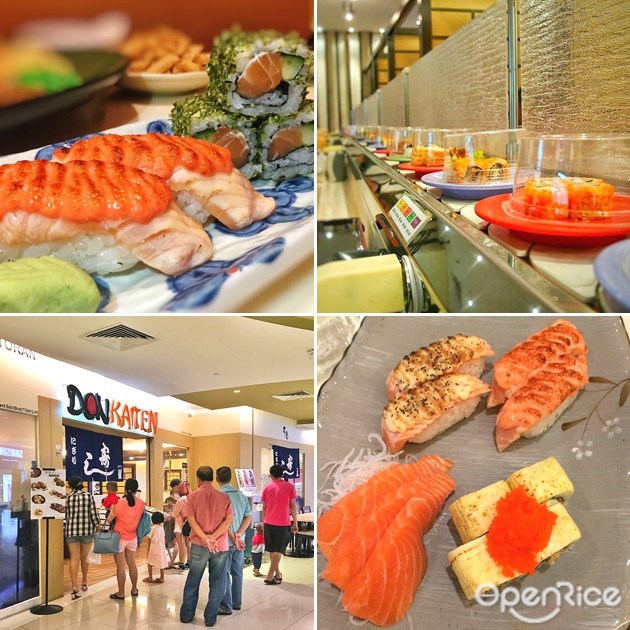 Located at Klang Parade, Don Kaiten has more than 10 years in the food industry. Sushi from as low as RM2.00 onwards, many patrons enjoyed the salmon mentai sushi and fret not, they have more to pick from the menu!
8. Sushi Q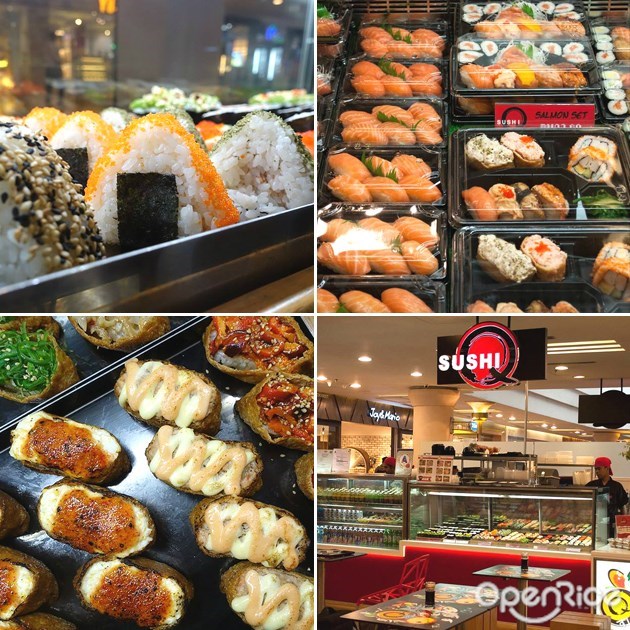 One of the most favorite when it comes to sushi in shopping malls, Sushi Q is surely the place to be. Most of the time crowded and selling off fast, many were seen enjoy the salmon sushi, lobster mayo sushi and a few more to name. A great choice for sushi and even hot food like ramen, try them today!