Strategically located at Kuala Lumpur district, easily accessible by public transport especially when they have an LRT Station – PWTC station, Sunway Putra Mall has more than you expect! While there are many things you can enjoy doing there especially shopping, don't forget to explore the Food & Beverages directory too! More than you know, from snacks to desserts and mains, be sure to attend to your craving especially when you could not miss 8 of these restaurants from Sunway Putra Mall!


1. DC Comics Superheroes Café (L2.29, Level 2)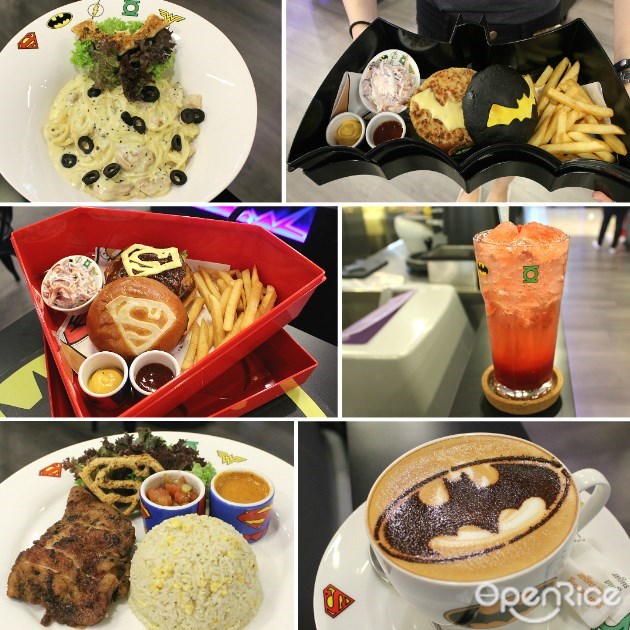 Didn't know that DC Comics here served food too? Head over here to enjoy hot cooked meals ranging from rice dishes, pizzas, burgers, pasta or even desserts! The burger containers here were so special and if you look closely at the burgers, it comes with specific superheroes logo too! Be it the Batman or Superman or even Wonderwoman team you're supporting, food unites us all here for sure!
2. Onde Onde (L1.31, Level 1)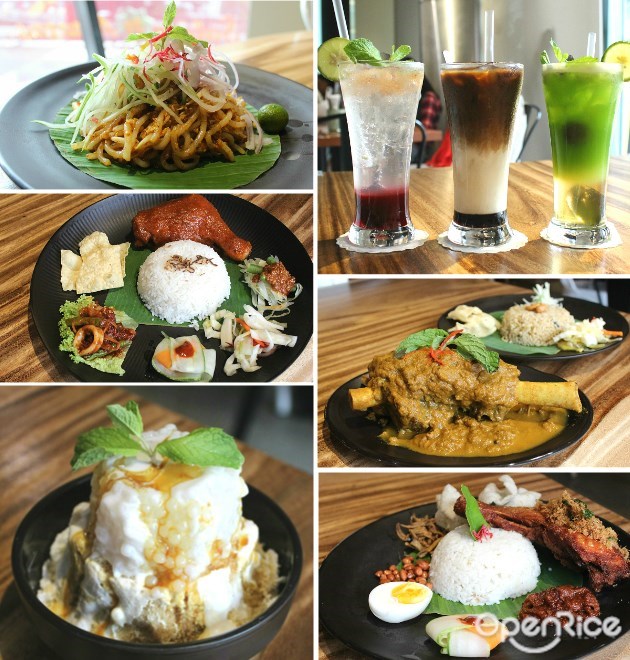 Craving for some local delights? Then just head straight to Onde Onde! Flipping through the menu and you'll surely salivate hard! Start off with some rice dishes like the Nasi Ayam Masak Merah Istimewa, Lamb Shank Briyani, Nasi Lemak Chicken Berempah or noodle dish like the all-time favorite Fried Asam Laksa. For dessert, pick on Sago Gula Melaka (served with shaved ice and coconut milk with Gula Melaka and Sago). To quench your thirst, do try the 3 Layer Tea, Signature Japanese Cucumber Asam Boi or Mulberry with Lychee!
3. Lygon Bistro & Pascucci Espresso Bar (G.24, Ground Floor)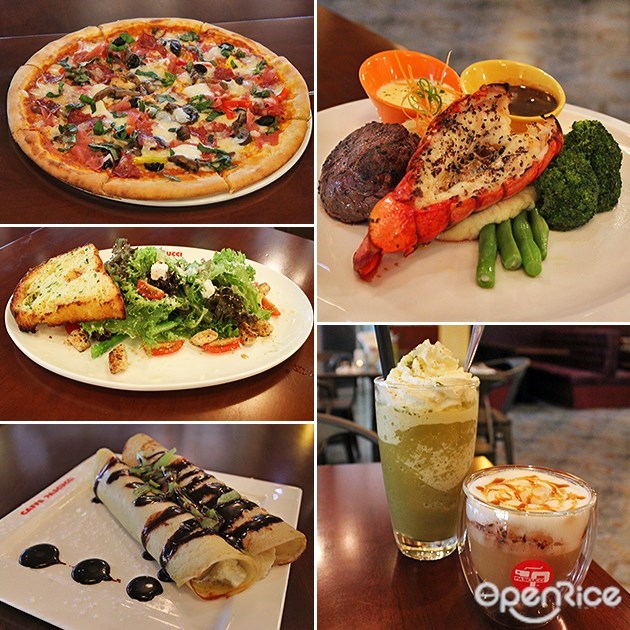 Feeling a little Italian today? Then Lygon Bistro is the place to dine at. From traditional wood-fired pizzas to pasta, to the famous Italian espresso bar – Caffe Pascucci; opt to dine indoor or at the alfresco by getting some recommended food like the Lygon Supreme Pizza, pizza thickness were just right topped with beef salami, chicken, capsicum, mushrooms mozzarella and tomatoes. Surf & Turf – perfectly grilled tenderloin with lobster tail; salads and desserts too were available from the extensive menu.
4. Absolute Thai (LG.18, Lower Ground)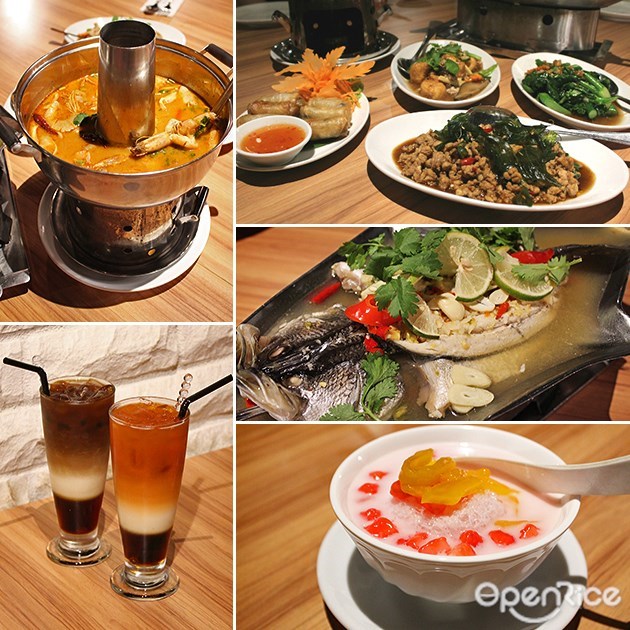 Surely heard about them before, don't you? The best thing dining at Absolute Thai is that the authenticity of the dishes are totally the same from the ones you've had in the land of smiles itself, and you just couldn't get enough of it. Come to Absolute Thai for the recommended Seafood Tom Yam, Steamed Siakap with Garlic, chilies and lime sauce, Stir-fried minced chicken with hot basil leaves and more from the menu. Flavorful dishes and spicy isn't a problem here as you can order the Waterchestnut in coconut milk topped with jackfruits – cooling and refreshing, a dessert not to be missed. If you're an avid fan of Thai beverages, don't miss the Thai Iced Tea and Thai Iced Coffee too!

5. Simple Life Healthy Vegetarian (LG.21, Lower Ground)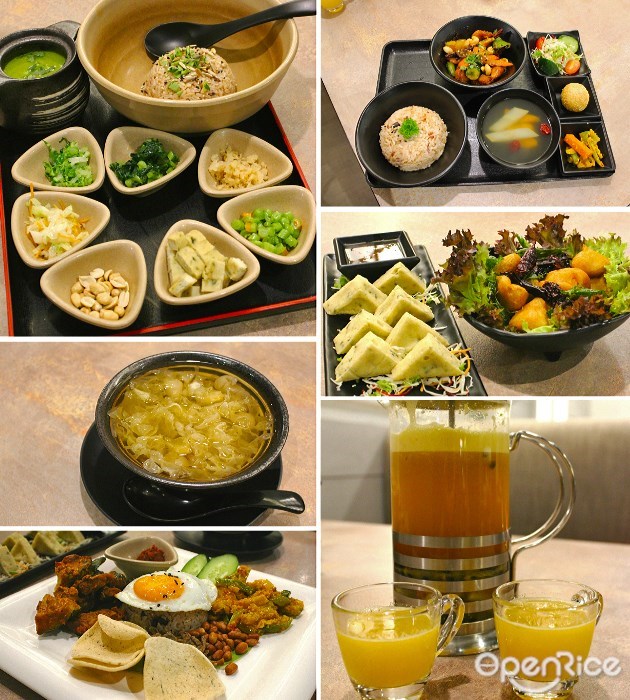 Listed as one of the healthiest restaurants, Simple Life serves all vegetarian-friendly dishes and usually crowded with patrons, many were here for the best sellers like the Multi-grain Rice Nasi Lemak, Organic Lei Cha or "Kong Poh" Lion's Mane Mushroom rice set, you'll see most tables do order these dishes! While munching on Deep Fried Lion's Mane Mushroom or Fried Organic Beancurd and sipping on freshly Mixed Fruit Tea makes it a great meal at Simple Life!


6. Red Lobster (G.20, Ground Floor)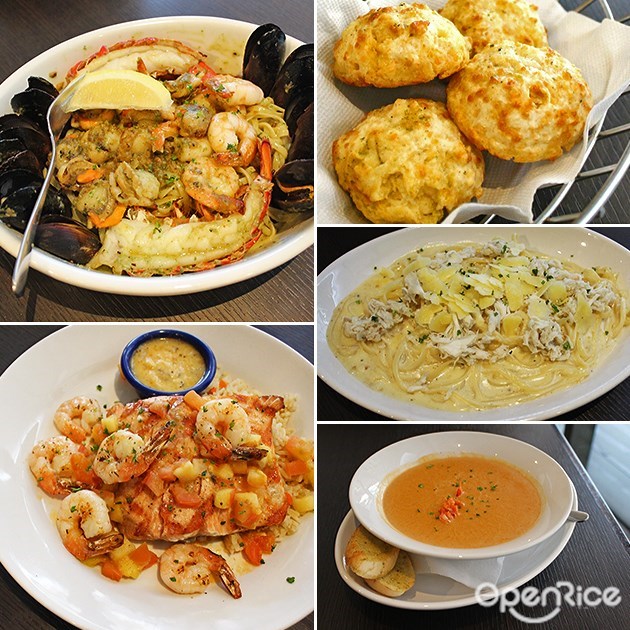 What about having some seafood feast when they are easily available around the corner? Red Lobster is an American casual dining restaurant chain from the United States, and they are now available here too. One of the must enjoy classics - the Cheddar Bay Biscuites, were freshly served hot that comes with a good cheesy aroma. Crispy on the outside and soft on the inside; a must enjoy complimentary biscuit when you dine at Red Lobster! If you wish to enjoy a little bit of everything in a dish, do try the Bar Harbor Lobster Bake – roasted split Maine lobster tail, shrimps, scallops, mussels and linguini in savory broth or start it all off with the lobster bisque served with a side of garlic bread or the recommended Caribbean Salmon and Shrimp served with rice. Extensive menu selections, it got to be at Red Lobster!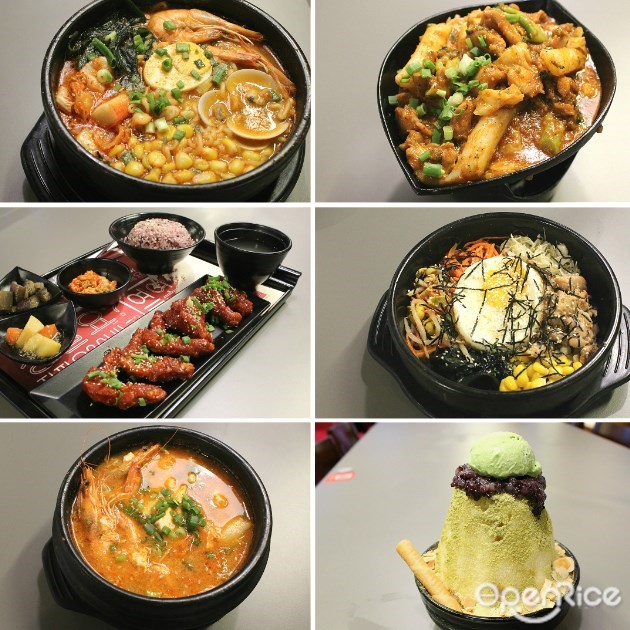 Wish to enjoy Korean food but not sure where to start off with? DubuYo has the answer to it! Usually crowded during lunch and dinner time as they do have set meals to offer, the food here was flavorful and indeed worthwhile. Ingredient-driven dishes, everything on the menu looks so delicious! What is recommended? If you had no idea what to order, do try the Kimchi Seafood Soondubu Jigae, Korean Spicy Wings, Seafood Ramyeon, Dak Galbi, or Chicken Dol Sot Bibimbap! Not forgetting they do serve dessert too, you won't go home hungry or disappointed!

8. I:Don (L2.25, Level 2)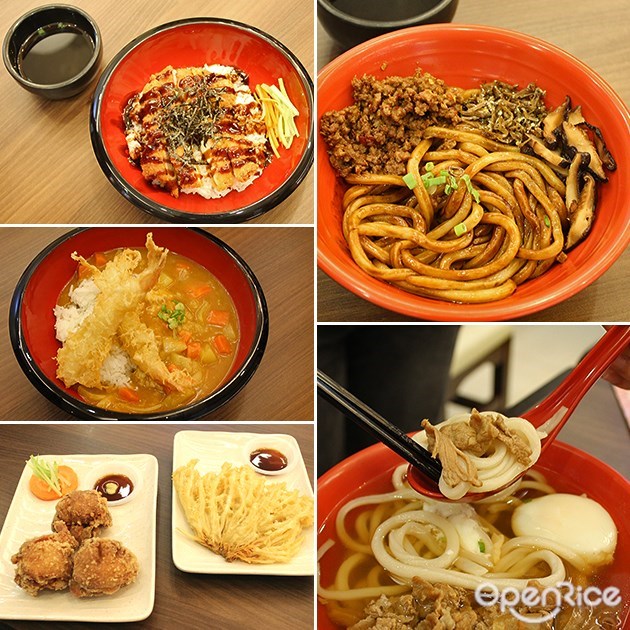 So many food choices to choose from at Sunway Putra Mall, nonetheless there is Japanese food too! From rice selections to Udon noodles, which one are you eyeing for now? Fast and friendly service, totally suitable for a quick brunch or lunch! Some of the most ordered would be the Nikku Beef Udon, Curry Rice (Ebi Tempura), Chicken Teriyaki Rice, Dry Chili Udon, Chicken Karaage, and Enoki Tempura too.

There are other F&B restaurants in the mall such as Ayam Penyet, Bakar Station, Boat Noodle, Burger Kaw Kaw, Capricciosa, Friends of Burgers, J&G Fried Chicken, Las Vacas, Kampong Kravers, Kenny Rogers Roasters, Nando's, Narenj, Pappa Rich, Second Cup, Seoul Garden, Sepiring, Subway, Sushi King, Swensens, The Chicken Rice Shop, The Manhattan Fish Market and many more.


More information: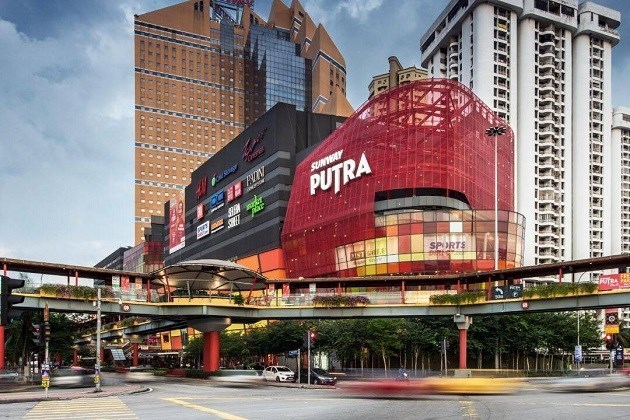 Sunway Putra Mall
Address: No.100 Jalan Putra, 50350, Kuala Lumpur
Tel: 603-2786 9300
Operation Hours: 10.00am – 10.00pm


Sunway Putra Mall Official Website

Sunway Putra Mall Facebook Page