Once a rubber estate and mining land, Puchong has prospered into a buzzing town. It now houses more than 330,000 residents as well industrial parks and other commercial establishments, including restaurants. The variety of dining options here — from warongs and Mamak bistros to restaurants, bakeries, and cafés — will amaze you. Here are eight eateries to try when you're in that neck of the woods.
(The restaurants are listed in no particular order. Some of the establishments below are not halal.)
1. Stadt German Cuisine & Bistro
While restaurants serving Japanese, Korean, and other Asian cuisines abound, there is this German restaurant, which is considered less common by local standards. Of course, it cooks up very meaty fare that involves steaks, braised meats, sausages, pork knuckle, and other porky dishes. Also don't forget the beer. Who says Puchong folk need to travel miles just to satisfy their cravings for sinful, hearty German food?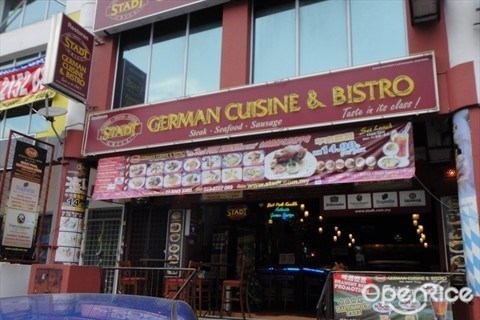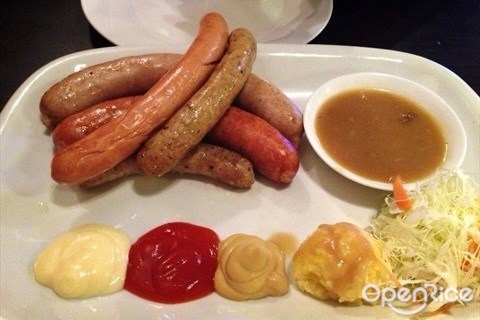 2. Sin Hup Kee
A local favorite for homey Chinese cooking. It can get quite crowded at mealtimes, on weekends especially, when families would spend precious, quality hours eating together. Must-tries include Deep-fried Squid with Salted Egg, Deep-fried Fish Tail in Mango Sauce, Eggplants Stir-fried with Salted Fish, and Yin Yang Kai-lan (in which the vegetable's stems are blanched till crisp-tender, and their leaves shredded and deep-fried till delicately crisp).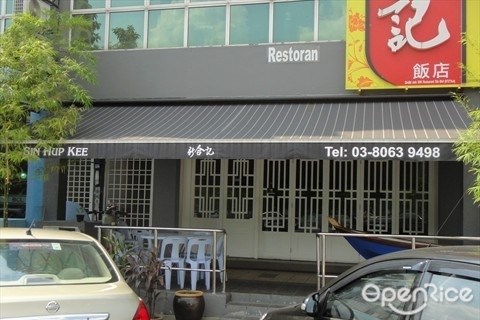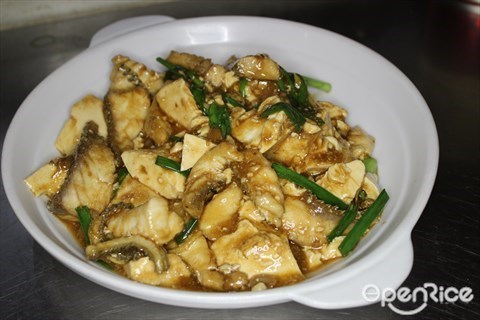 3. Galaxy Bistro & Pub
On the outside this chic establishment might not look like one that serves decent Western food. But it does, and the food is delicious! Its cream of mushrooms soup is divine: mushroom-y, with gobs of mushroom chunks swimming in the creamy soup. For entrée, try Grilled Dory with Caper Cream Sauce: tender, lightly charred fillet elevated with a rich, buttery sauce spiked with salty capers. To wash down everything, try its lemon tea: super lemony and refreshing. Enjoy these and more with loved ones in the restaurant's dimly lit space dotted with little rainbow neon bulbs!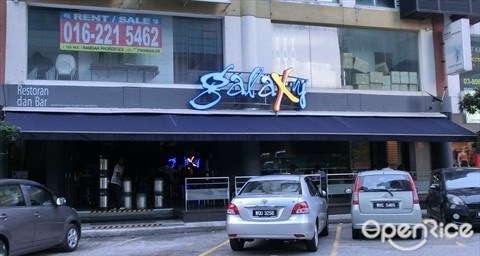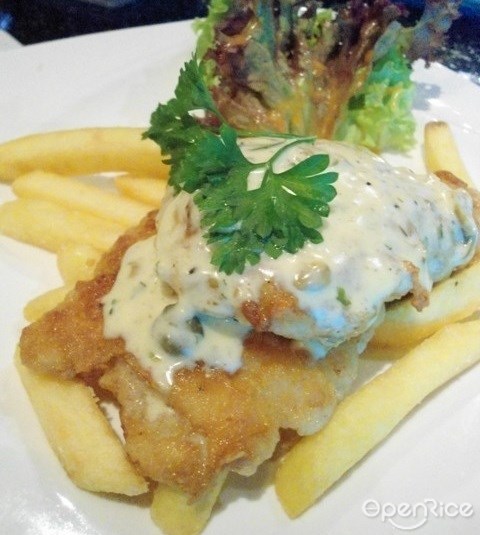 4. Anggrek Kuring
Started in 2007 by Ibu Fungsiwaty to serve up authentic Sundanese (Western Java) delicacies. Every piece of the décor within the restaurant was flown in from Indonesia to replicate the atmosphere of her home. And when it comes to food, she and her team make sure things are fresh and prepared with minimal oil. Some of the must-tries include Ayam Kampung Presto, Pepes Jamur (vegetarian take on the otak-otak, made with mushrooms and spices), Tauhu Tauco, Gado-gado, Kangkung Belachan, and Udang Sambal Petai. Albeit a bit expensive, your palate will not regret!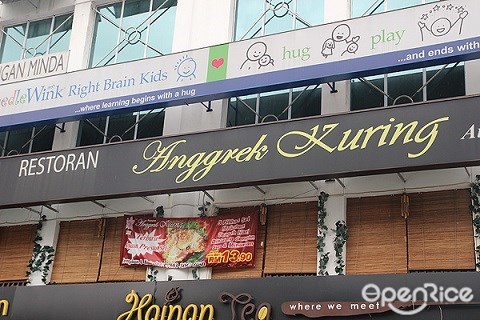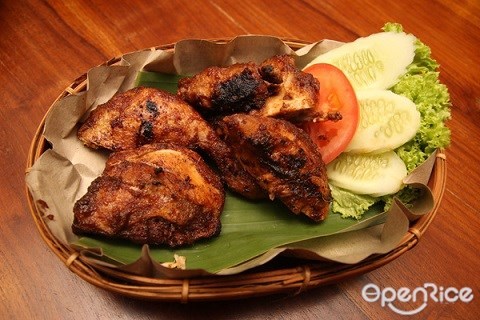 5. De Hunan
Experience the heat, numbing spiciness, bold aroma, and deep color of Hunan cuisine here. Shallots, chilies, garlic, and Szechuan peppercorns are used with heavy hands. The ingredients are fresh. Some of the popular dishes include sweet and crunchy cabbage with vinegar and chilies, "Yuen Yang" steamed fish, Uncle Mao's Red-Braised Pig's Belly, and Spicy Stir-fried Venison in a Hot Plate. They will fill your tummy and make your palate explode (not literally, of course)!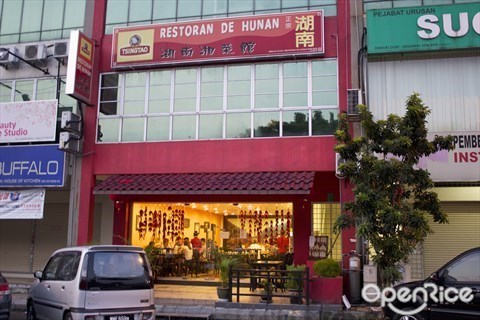 6. Bumbu Bali
Balinese fare with modern twists, served in handsome portions. Let ingredients' freshness as well as herbs and spices tickle your senses. Meanwhile, the coconut husks used in firing up the grill impart a lovely smokiness to some of the foods. Enjoy the goodness in the restaurant's tranquil, romantic spaces.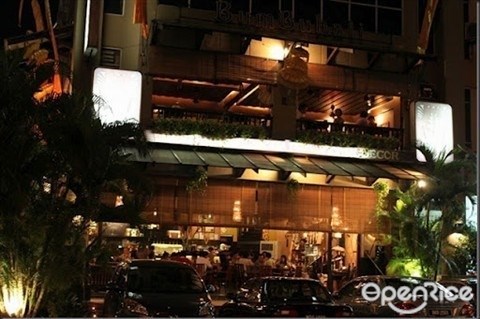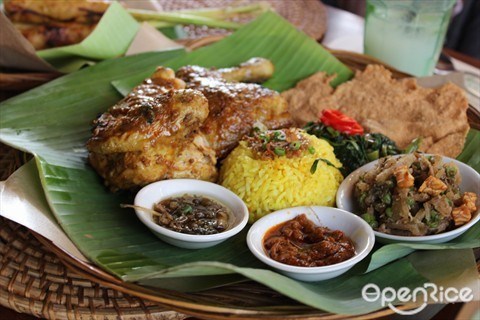 7. Le Pollidor Cafe.Dining
Besides good food and great vibes, you get free Wi-Fi here. In the café's serene spaces with soothing music playing in the background, sip on French press coffee or other beverages while enjoying cakes, sandwiches, or other café-style grubs. There are comic books and board games free for use, too. Albeit a bit pricy, every visit here is worthwhile. P.S. Now from 3 to 6 p.m. daily, you'll get 50% off French press coffee, as well as a slice of homemade cake at RM5.90 instead of RM9.90 with a purchase of any coffee!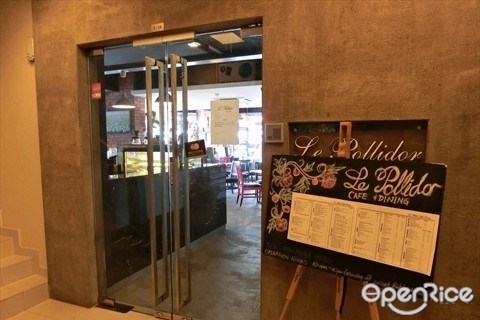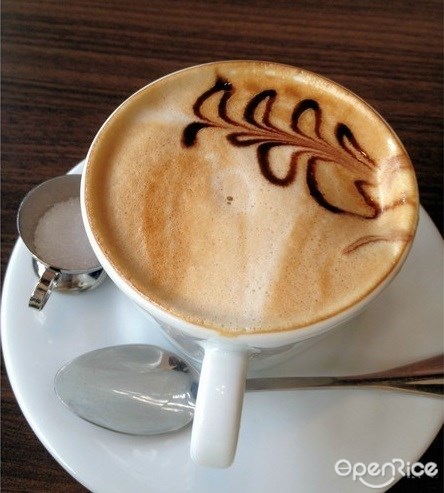 8. Poon Kee (closed)
This is where your feast ends with a sweet note. The menu boasts the restaurant's signature Taro Sago Lolo, tangyuan (glutinous-rice balls in sweet soup), mango sago pomelo, peanut or black sesame "cream" dessert soup, Fire Ball Durian (durian-filled, deep-fried dumpling), Mango Roll (chilled, mango-filled, deep-fried crepe), and many more. You might want to indulge in some savory snacks, too, should you feel peckish.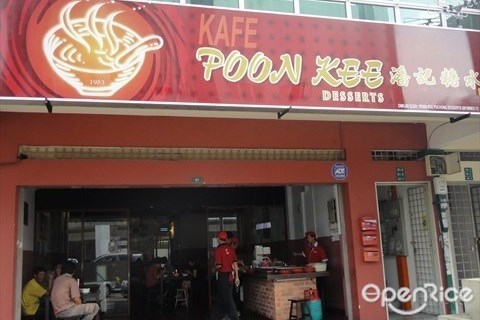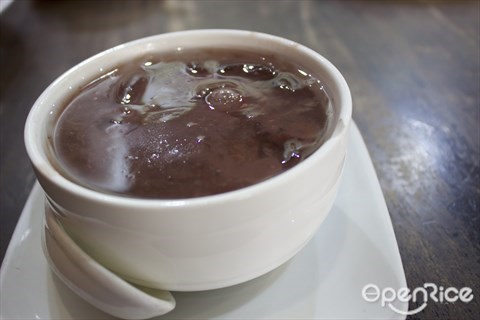 Discover the Best German Foods in Klang Valley
Hunt for the Best Foods in Bandar Puteri
Other Related Topics