Didn't know what should you try at Cheras Yulek? Usually packed with cars especially during lunch hours as they have a wide selection when it comes to food! From the famous pork noodles, chee cheong fun to wantan mee, steamboat or even the Wai Sik Kai, let's check these out!

1. Fatty Corner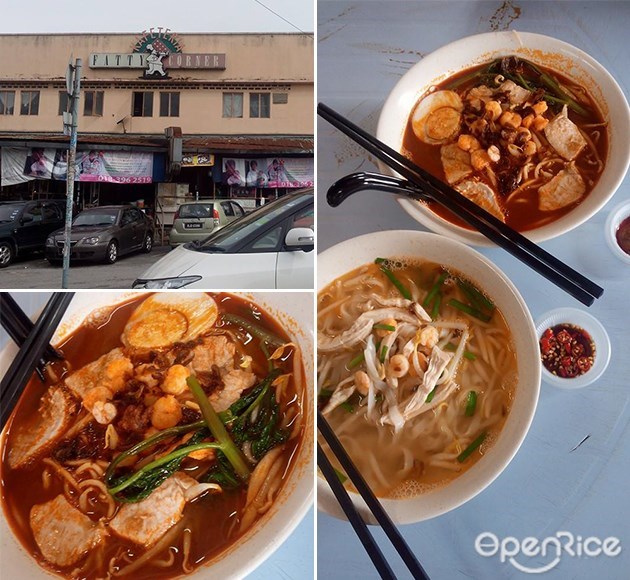 Photo credit: Helen Neow FB
Tuck into this corner where a few of the stalls are still recommended like the Prawn Noodles, Sam Kan Cheong Pork Noodles, or Fried Kuey Teow. Neighbors here usually come to get their breakfast fixed, and usually crowded during lunch; patrons just love to come over for food. What about you?


Famous for the Chee Cheong Fun, when mentioning about this stall, many will think of it. Serves all sorts of ingredients like bean curd skin, pork skin, fish balls, sausages, yong tau foo and more to choose from; pick your favorite ingredients and tell them how many pieces of Chee Cheong Fun you'll like to have, sit down and they'll serve to your table!


Famous for the pork noodles and the waiting time as well, expect to wait up to 45 minutes for a bowl of delicious pork noodles. Laden with pork innards, minced pork, fried pork lard pork liver and more to dig from it, the portion is generous and surely worth the try. The soup version brings a hint of sweetness and they do have the dry version too.
If you're looking for Thai food, head to this restaurant instead. Serves a variety of food to choose from like the recommended Thai style steamed salty chicken, tom yum seafood coconut soup, Thai style pork salad, Thai style fried rice and a variety of seafood to choose from. Patrons here usually dine in a large group of friends or family members, thus you'll get to enjoy more dishes here!




Choong Huat Steamboat was one of the most famous when mentioning about steamboat restaurants at Yulek here. Usually crowded but they are spacious enough to cater to many patrons. Many would head over here for celebrations and gatherings, come and enjoy the herbal soup and tom yam soup, then pick your ingredients and wait for it! Not only steamboat, they do have some other hot food like grilled chicken wings, grilled fish or the best seller – Fried O'Chien!


A café apartment concept, they totally draw the crowd over here. Serves coffee, cakes, and some hot food, you know this is a well-hidden gem around this area. It's hard to find a café over here to chill and enjoy the time, therefore this is surely one of the best places to enjoy your cuppa brew!

7. Yeng Kee Noodle House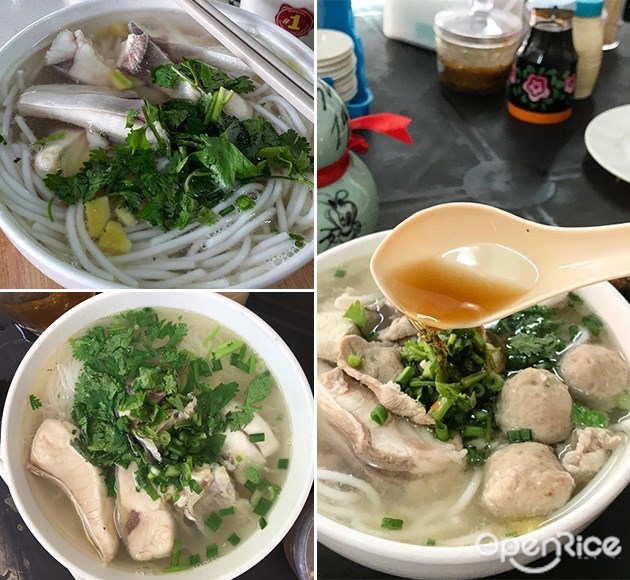 Photo credit: Instagram
If you like 'Mi Xian' noodles, and then Yeng Kee is the place to be. Clear broth fish head noodles are famous here, don't let the appearance of the whole bowl of noodles fool you. Sweet and flavorful as it is boiled for hours, fish meat used in it too were fresh. Chinese wine is available for purchase so you get to add on for a more flavorful taste!
Shifted to this shop lot and patrons still flocks over for their wan tan mee cravings, the Char Siu here are perfectly roasted and has a good fat and lean texture. Not just Char Siu, you should try the Siu Yuk (Roasted Pork) too. Usually crowded and waiting time approx. 30 minutes, they are still one of the best wan tan mee around Yulek here.