Favorite of many, the Assam Laksa had gain popularity throughout the peninsular Malaysia due to the taste and the noodle used. Sour with a hint of sweetness and spicy, filled with fish meat, shredded onions, pineapples and cucumbers, mint leaves and the prawn paste makes it a bowl of must try! Check these Assam Laksa around Klang Valley today!
Located at Setapak's Air Panas industrial area, many were here for the Assam laksa and the huge bowl of curry mee. Why is their Assam laksa so appetizing? The soup was filled with fish meat and it is indeed spicy and sour taste was just right. Comes with the essentials, you'll enjoy it until the last sip!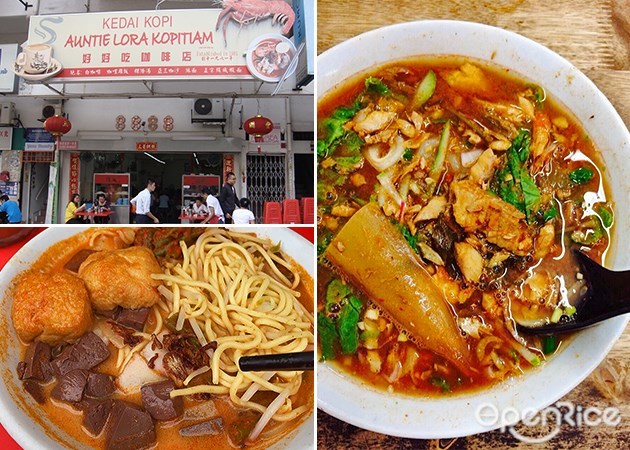 Located at Taman Segar, Auntie Lora is famous for all sorts of Penang food sold here. From the best Penang curry mee, prawn mee to Assam Laksa, come here to get your craving fixed. The soup here tastes spicier but indeed appetizing. You'll see that Cili Padi is used in it too. Chunks of fish meat were clearly seen in the bowl too!
Let's head to Klang for Assam Laksa instead this time. Known for the homemade noodle of 'Lai Fun', then uses sardines instead of 'Kembong' fish that differentiates them from the others, then they'll provide you with a spoonful of prawn paste to stir it into the soup for a better thicker taste! You'll enjoy this Assam Laksa for sure!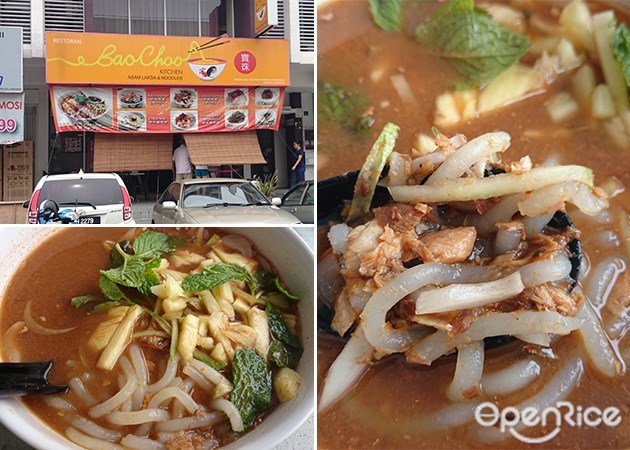 This Chinese restaurant in Mahkota Cheras is always full with patrons, you'll hear some passer-by introducing their Assam Laksa to their friends too. Assam Laksa here is delish and full with fish meat, pineapples, and cucumber! And a scoop full of prawn paste to enhance the flavor; it is sweet and sour that suits everyone's taste buds!
Another restaurant at Bukit Tinggi, Klang that serves Penang style Assam Laksa, they too are packed with patrons. A large serving of Assam Laksa here, it is fragrantly delicious and the amount of prawn paste given too were generous. Although the fish meat were all mashed up, but the soup too was flavorful, spicy and sour. Not only Assam Laksa, come here for other Penang favorites if you're craving for it!
What are they famous for? Besides the 'Kuih's', they are too famous for the Nyonya style Assam Laksa. The soup color is slightly darker and brings a hint of sweetness in it. Topped with the usual ingredients like shredded cucumbers, pineapples, onions, mint leaves and we notice that lemongrass is added into the soup! Aromatic and appetizing, come here for more Nyonya delights!
If soup version isn't your bowl of Assam Laksa, then try this – the fried Assam Laksa. Tastes the same but except it is fried; enjoy it from Hakka Marble restaurant that is located at Cheras here. Fried using the Assam laksa gravy, it has all the essentials and eggs were seen added in. besides, you'll see a prawn is served on top as garnish too.


8. Well Cook Gourmet Restaurant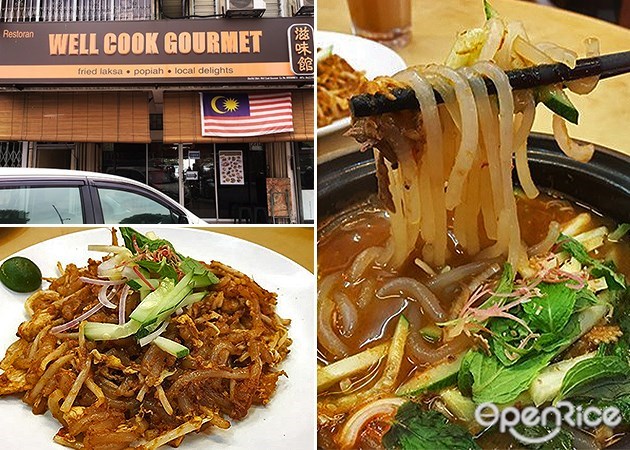 A plate of fried laksa uses the famous – Lai fun, cooked along with everything a laksa needed like onions, pineapple, mint leaves, with added eggs and bean sprouts; a plate of the famous fried laksa is done. Sour but spicy, very appetizing! Filled with 'Wok Hei', this is indeed a plate of a great find! Of course, besides the famous fried laksa, they do have the soup version of it. What's special is that the Asam Laksa is actually cooked and served in a clay pot instead of a bowl.