* Some of the establishments / dishes below are not halal.
The cost of living is rising persistently while, unfortunately, most people's wages remain slow or stagnant in their growths. So, it may seem eating out in K.L. is getting more expensive, especially when you want good foods that are also affordable. But upon a closer look, you'll find that there still are cheap, yet tasty foods in the city. Here are eight to jump-start your budget-eating adventure with. They cost less than RM10 while some below RM5!
(Click on the restaurant names for addresses and OpenRice members' reviews.)
1. Pastas @ The Humble Chef, Bukit Damansara
Started out as a food truck under an overhead bridge in 2010, the business has since spawned, with a restaurant under its belt, too. The key to success? Simple, tasty, downright affordable "Western" home-cooking. Chef-owner Rosman Hussein whips up pastas that cost RM5 each. His other offerings are equally tantalizing and great bargains, such as pitas (RM4 each), omelets and sandwiches (RM2.50 each).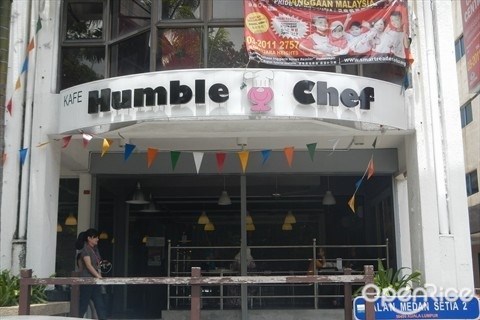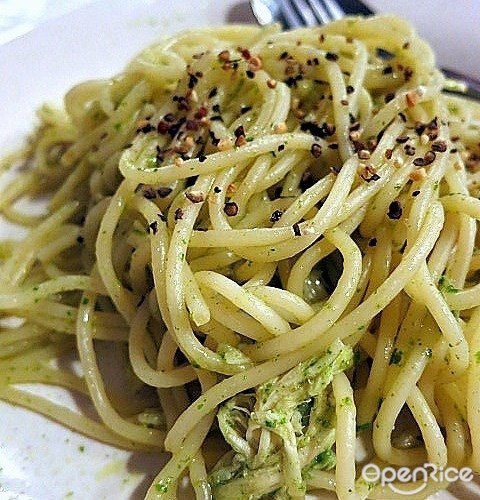 2. Banana fritter @ Brickfields Pisang Goreng
Now, a RM1.20
pisang goreng
may sound silly. But seriously, this is good eat at a bargain. Mr. Chiam, owner/
pisang goreng
expert, uses only big, fat, sweet, perfectly ripe
pisang raja
from Pahang. They are coated in his secret batter and deep-fried till a gorgeous golden color and crispness. Bite into the shattering crust and you'll get a hot, sweet, mushy banana! You might also want to try Mr. Chiam's
kuih bakul
, a sinful Malaysian deep-fried concoction consisting of a slab of tender sweet potato, gooey
nian-gao
(sweet glutinous rice cake), and soft taro. It's RM1.20 each, as well.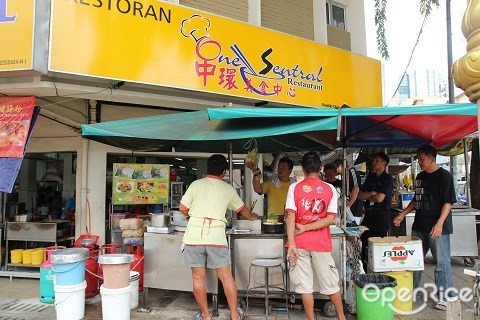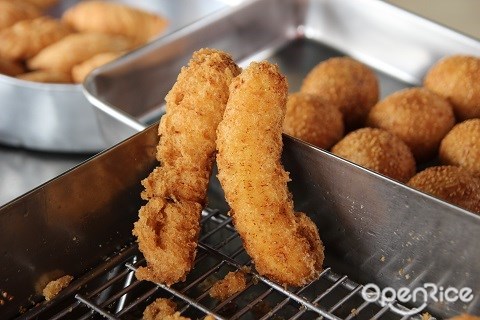 3. Egg tart @ Tai Zi Ta, Taman Muda
Popular among the locals. The egg tarts are cutely dainty and budget-friendly at RM0.70 each. They are baked fresh daily, and totally comparable to those famous ones: crisp, flaky, tender pastry encasing a smooth, golden, creamy sweet custard.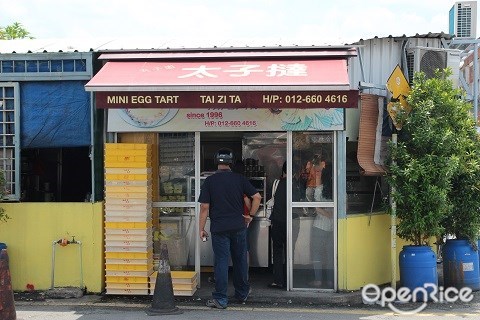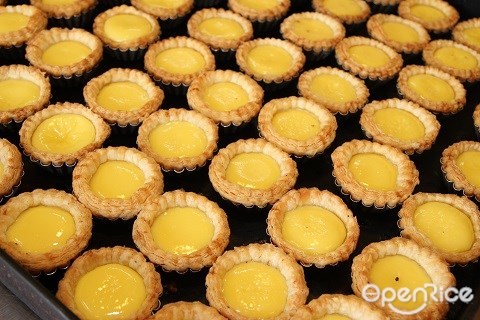 4. Roti canai @ Valentine Roti, Jalan Semarak
At only RM1.30 you'll be treated to arguably the best
roti canai
in town. It's paper-thin, crispy, flaky, and crackly! For a more substantial meal, perhaps go for the restaurant's signature Roti Valentine, a thick and heavy slab of thin, crisp
roti
stuffed with sardines, onion, carrot, and spring onions. It tastes especially great with dal, and costs just RM5! Get some hot and frothy
teh tarik
(RM1.50) to go along.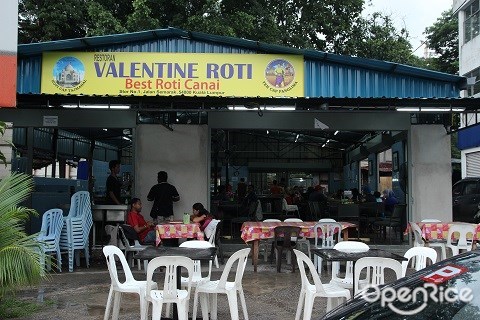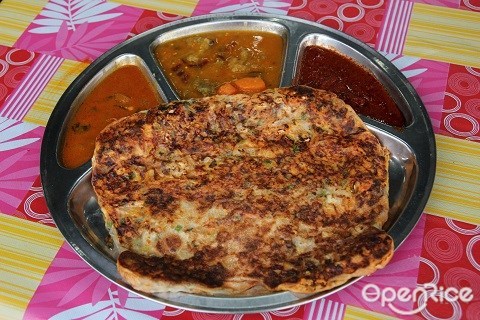 5. SisterS Crispy Popiah @ various locations across the Klang Valley
Just RM2.20 for a huge, fat
popiah
. It's "crispy," juicy, and refreshing with all the goodness — matchstick-size jicama, cucumber, carrot, as well as ground roasted peanuts and some "mystery crispy bits" — rolled in a fresh
popiah
skin. A spoonful or two of chili sauce and
tim-zheong
(sweet, dark sauce) round out the textures and flavors. It can't get any better!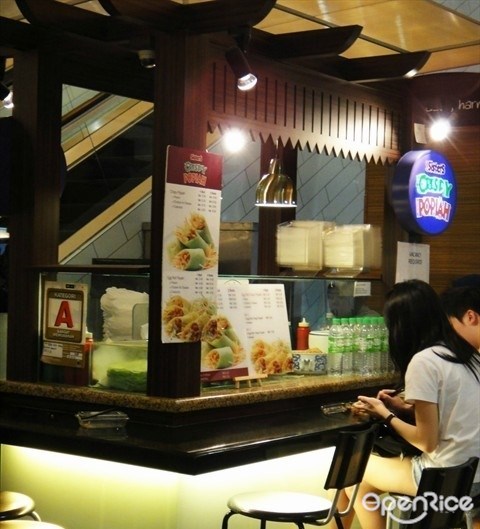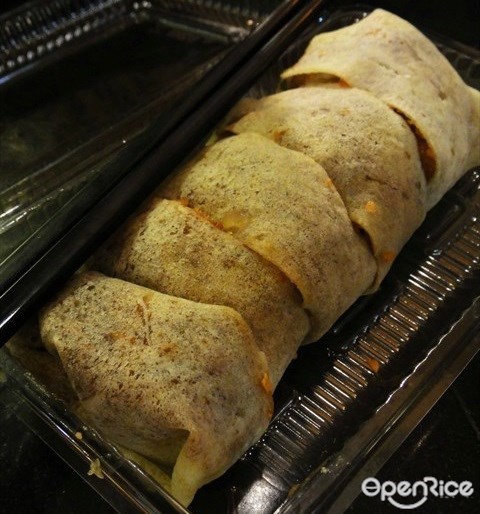 6. Roti Hawaii @ SS2 Murni, P.J. SS2
One of the infamous dishes at this perpetually packed Mamak joint. At RM5.50, this is a must-eat for every lover of (cheesy) pizza and/or Indian food! Essentially, it's good ol'
roti
but with unexpected twists — topped with minced chicken, egg, sausage, pineapple, oozy cheese, and a web of creamy mayo.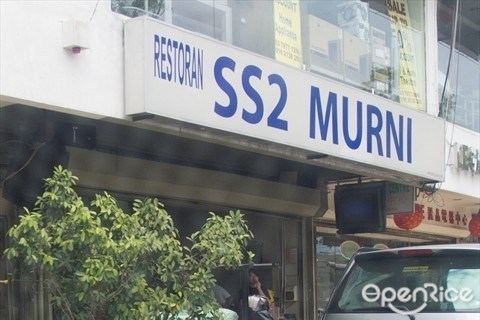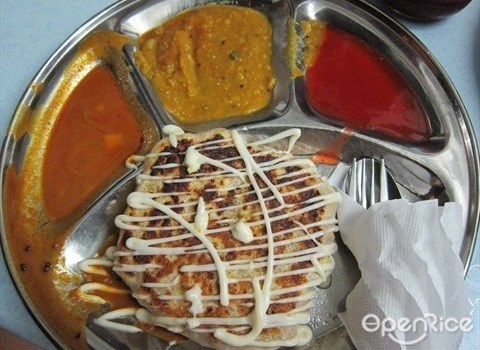 7. Chili pan mee @ various locations across the Klang Valley
A simple bowl of fresh wheat noodles crowned with pork mince, spring onions, crisp-crunchy
ikan bilis
, a luscious poached egg — and lastly, the proprietor's fiery, dark-red fried red chili flakes condiment. The combination is addictive and has garnered a cultlike following. Despite inflation, it remains affordable, at RM7 per bowl. And it comes with a complementary soup.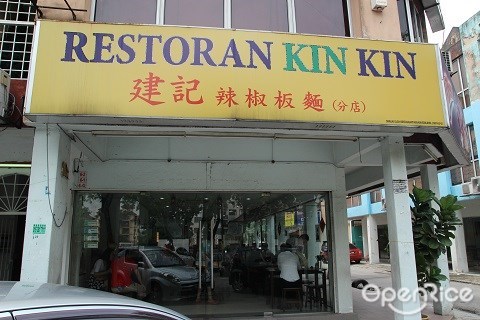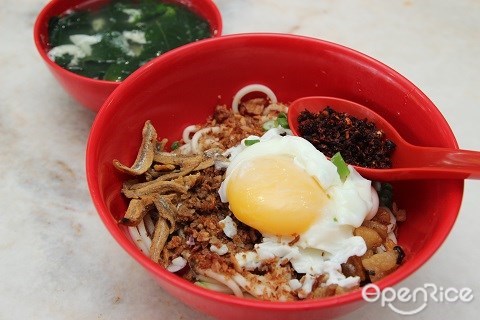 8. Nasi lemak with ayam goreng @ Village Park Restaurant, Damansara Utama
With RM9 you'll get one of the city's best
nasi lemak
with a bug hunk of fried chicken on the side. The aromatic rice is fluffy with perfectly cooked grains, and accompanied by a sweetish
sambal
, anchovies, roasted peanuts, hard-boiled egg, and cucumber slices. It fills your tummy and satisfies your palate with flavor and texture. Even big shots like Dr. Mahathir and Prime Minister Najib Razak had traveled here for their fair shares!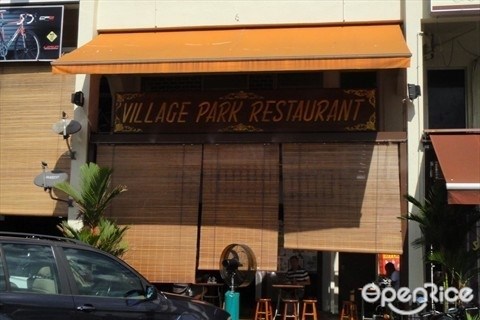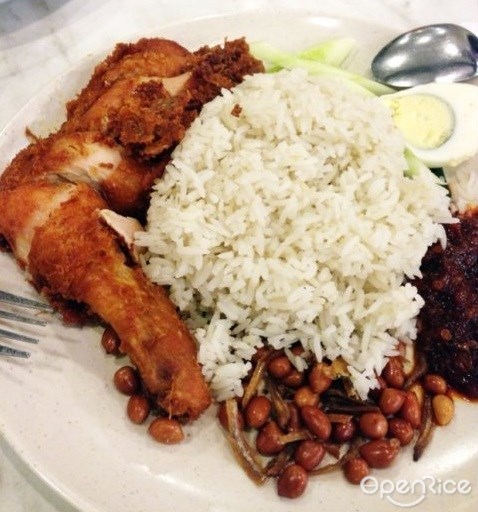 Search for more Top Pan Mee in Klang Valley
Hunt for more Hottest Nasi Lemak in Klang Valley
Other Related Topics