Kota Damansara is a peaceful little township — and while there's nothing much to see here, who ever said there's nothing to eat here? Hawker stalls and hipster cafés are quite common and many people flock to kopitiam shops in the area for a cup of coffee every morning. Today we have specifically picked 7 eateries that you should totally pop by this weekend.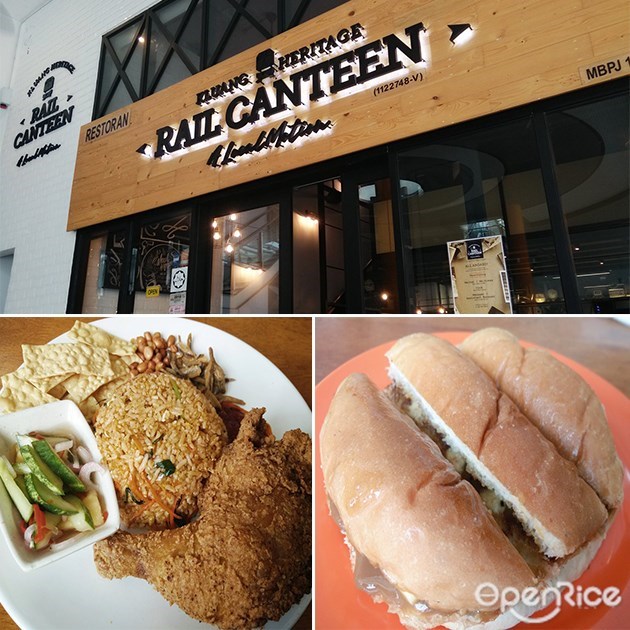 Rail Canteen is modern in architecture but traditional in food. Their Nasi Lemak Ayam Berempah is a favourite of many patrons — it sells out very fast so you better be fast! They also have nasi lemak goreng; we highly recommend having the Nasi Lemak Goreng Ayam Berempah instead if you're looking to have something a bit different from the usual coconut rice. For beverage, we recommend their ice-blended drinks.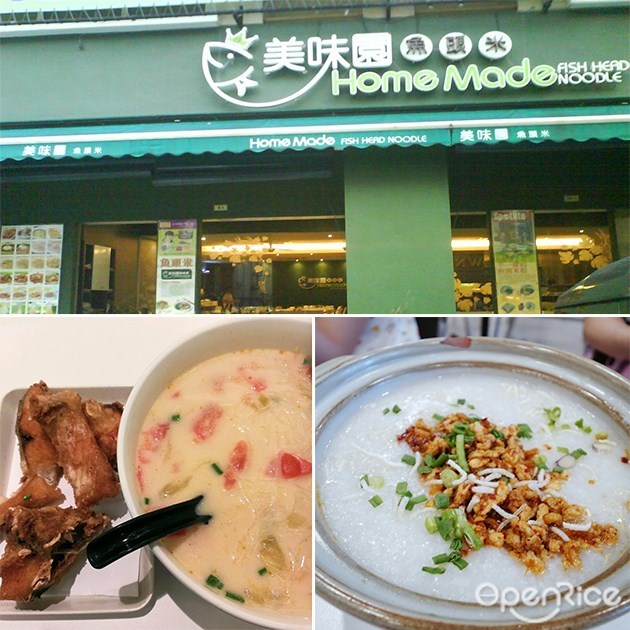 Who doesn't love a bowl of fish head noodles? Their Deep Fried Garoupa Fish Head Mee Hoon in particular stood out to us. The broth is cooked with milk and there are also spicy versions. For egg lovers, you better start cracking on the Sautéed Egg White & Dried Squid; the egg whites are sautéed to perfect softness! If you're a fruit and tea lover, make sure to order a glass of Homemade Fruit Tea.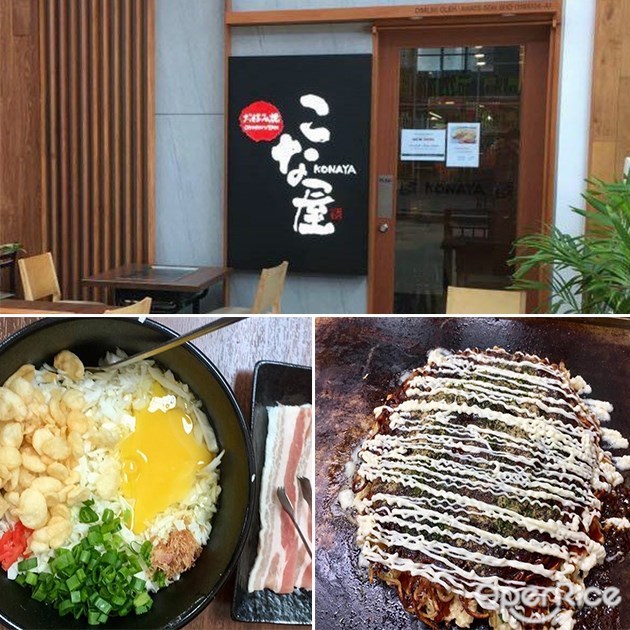 Looking for authentic Osaka-styled okonomiyaki? Well, look no further. Get a bowl of okonomiyaki of your liking and pour the mixture into the hotplate to grill it into a pancake and top it off with some sauce, bonito and seaweed flakes, and mayonnaise. If you're not too fond of okonomiyaki, you can also consider getting some yakisoba — fried buckwheat noodles which are, of course, cooked on the hotplate as well, and are just as delicious!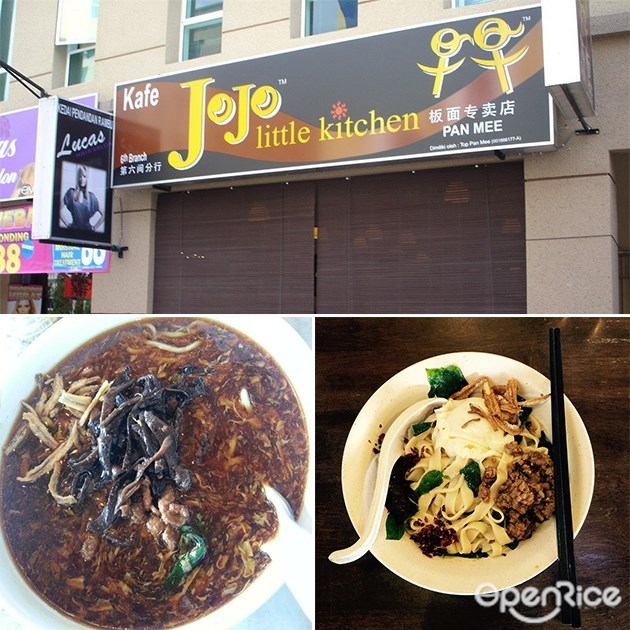 They offer a variety of pan mee in different flavours. For those who enjoy the standard pan mee, definitely get yourself some Traditional Pan Mee. Their Lor Pan Mee is also delicious — the broth is thick and its flavour goes very well with the noodles. Did we mention you can also choose the type of pan mee noodles you want? Thick, thin, tear — up to you! They also offer smaller dishes such as fried wonton and soups.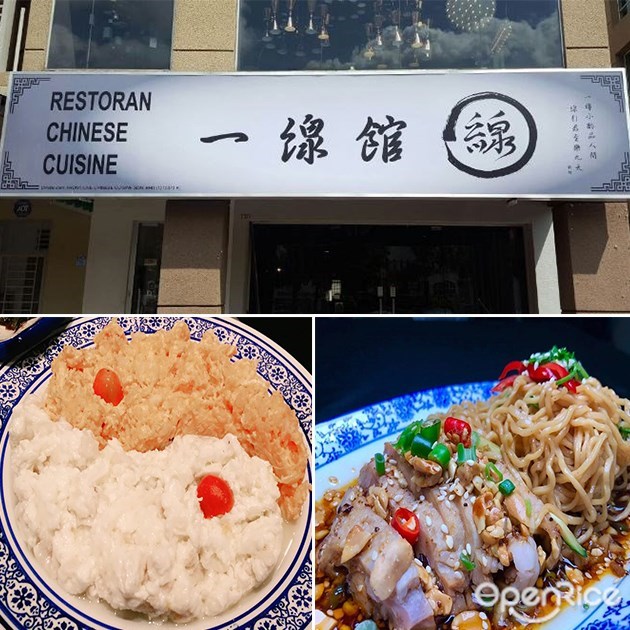 Tucked in near Encorp Mall is a place known as heaven for Chinese food lovers. The interiors are decorated with traditional Chinese motifs and it's very pleasing to the eyes. Their menu encompasses of many different kinds of Chinese dishes. The Shanghainese Crab Meat is quite unique, where shredded crab meat is cooked with eggs and served in the shape of a yin yang. It sounds mouth-watering, doesn't it?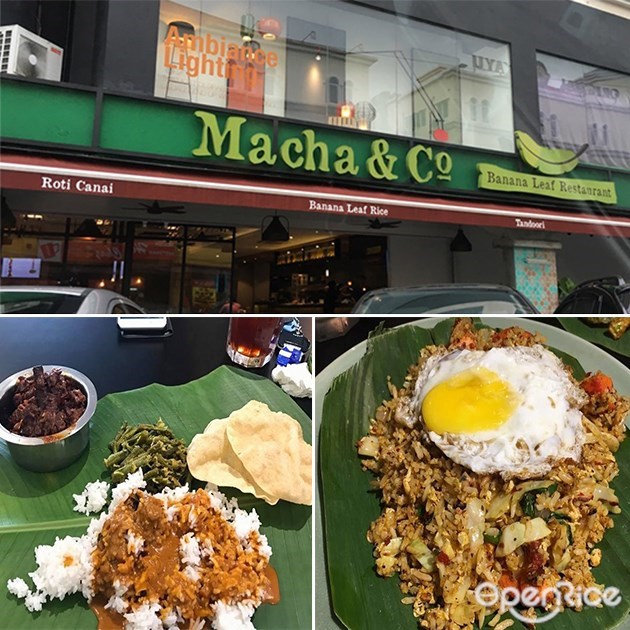 Macha & Co. Banana Leaf specializes in traditional South Indian cuisine and aims to revolutionize your banana leaf dining experience. Their food is very fragrant with spice. The Banana Leaf Set Meal is served on an actual banana leaf and comes with white or brown rice, vegetables, dried chillies, papadam, acar, rasam, curry / dhal and sides that you can choose from — all for only RM9.50! If you're a durian lover, don't forget to dip in the goodness that is their Roti Durian Tisu Gula Melaka.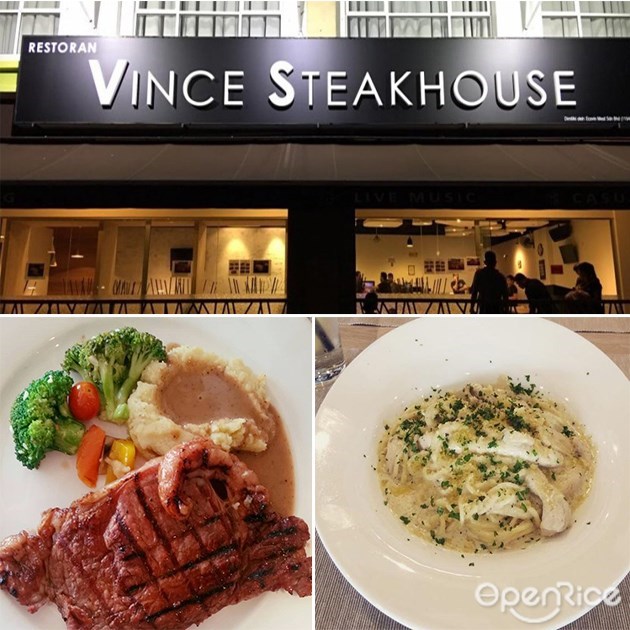 As expected from their slogan, Vince Steakhouse serves the best of Australian beef. The Grain Fed Ribeye — a blend of tenderloin and chuck steak topped with sautéed mushrooms, grilled onions and Cabernet sauce — is a dish we're sure steak lovers would be all over. Besides steak, we also highly recommend their Grilled Chicken — a whole leg chicken marinated in "secret herbs" and grilled on lava rock, served with two choices of side dishes.


You might be interested in:
Quench Your Appetite at These 7 Eateries in Sunway Giza!
7 Cafés in Kota Damansara You Should Check Out!