* Some of the establishments / dishes below are not halal.
Perfectly cooked noodles swimming in slick, heady, fiery, hot curried broth. Scattered among them are fresh cockles, tau foo pok, bean sprouts, and more. Now, how can one turn down such a simple, yet savory food like curry mee! The simplest foods, however, are often the hardest to get right. Let us show you our seven best pick of the curry mee for the Klang Valley. These folks behind the stove are truly curry mee masters!
(Click on the restaurant names for addresses and OpenRice members' reviews.)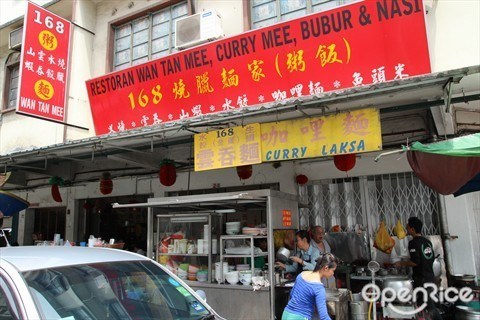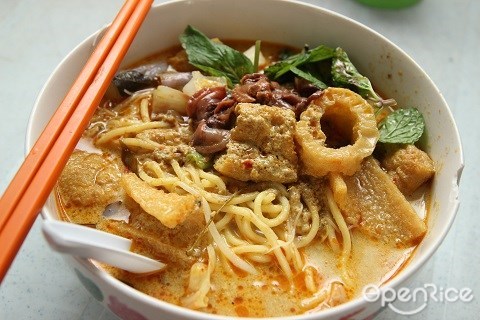 2. Jalan Ipoh Curry Mee @ Third Mile Jalan Ipoh, KL
This place needs no introduction among curry-mee-obsessed KL-ites. Its curry mee already smells intoxicating from miles. The milky and reddish curried broth tastes sweetish with a hint of coconut milk; however, it's neither too heavy nor too hot. Accompanying are fresh cockles, tau foo pok, and other typical curry mee staples. While the good news being it opens 7:30 p.m. to 3 a.m., the bad news is the noodles often sell out way before that!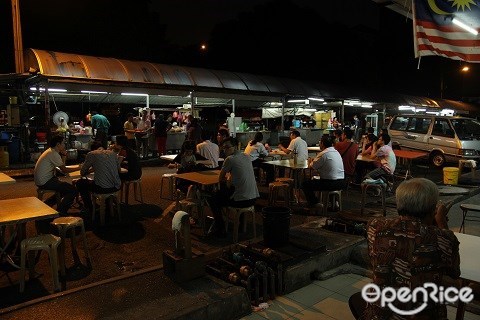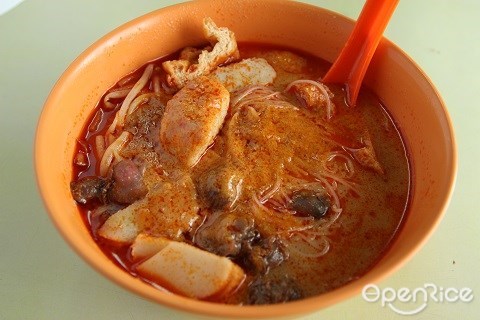 3. Lorong Seratus Tahun @ Eat Food Village, Publika, Solaris Dutamas, KL
The version here is comparable to those in Penang except that it's halal and doesn't taste, surprisingly, cloying. It offers a pretty handsome amount of noodles. The curried broth is rich, thick, spicy, and "coconut-ty." Of course, the side ingredients come in generous amounts, too, like bean sprouts, shrimp, tau foo pok, cockles, and yard-long beans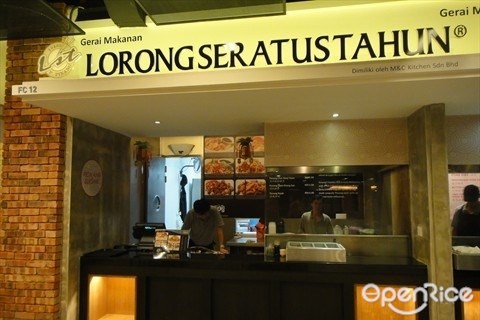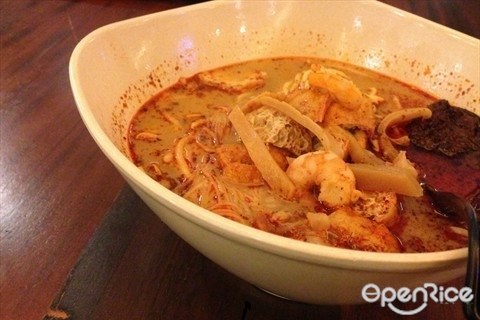 4. Sun Yin Loong Restaurant @ Sunway Mas Suria Commercial Centre, P.J. Aman Suria, PJ
Here, it's served Ipoh style. Besides the expected in a curry mee — perfect amount of heat; hearty portions of side ingredients; thick, rich, and heady coconut-milk-laden, spiced broth — instead of the usual poached chicken, you can choose to have roast pork or steamed chicken. The only gripe is there's no cockle (not everyone likes it, though)!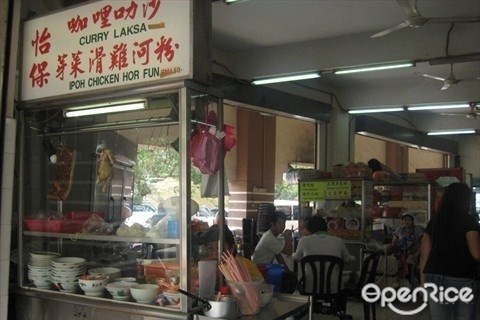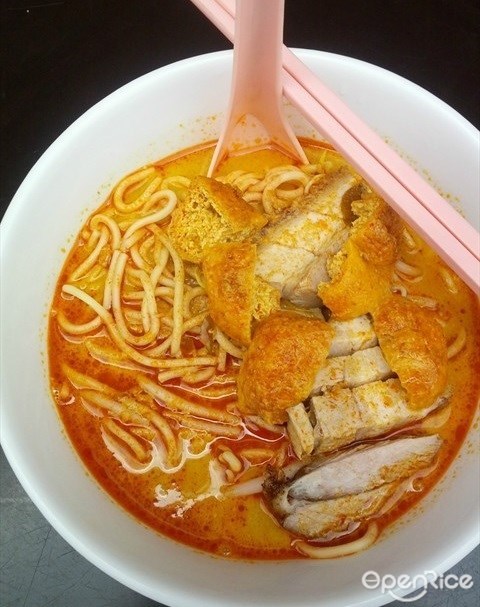 5. Restoran Yong Len @ T.T.D.I.
A neighborhood institution of more than 25 years, the food vendors still remain mostly the same. So is the quality of their foods. One of their signature offerings is curry mee. Although it may come as pricy, the vendor doesn't skimp on the ingredients. The curried broth is also spiced to perfection, and made thick and creamy with coconut milk. If you a penchant for very spicy food, you're welcome to stir in all the complementary chili paste!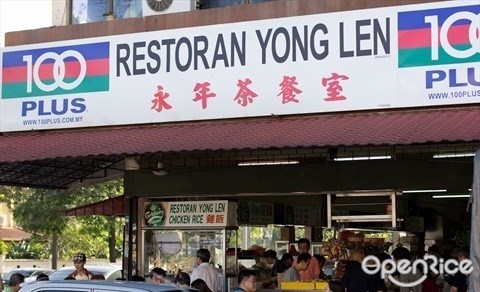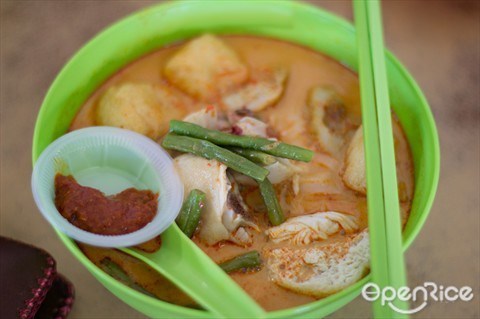 6. Alor Corner Curry Noodles @ Jalan Alor, KL
A favorite among local office workers and tourists. It ladles up curry mee the old-fashioned way — lots of cockles, chicken pieces, tau foo pok, yard-long beans, and eggplant in a bowl of thick, velvety, coconut-milk-enriched, not-too-hot broth. You might want to spoon in a touch of sambal to lend the dish an earthy flavor.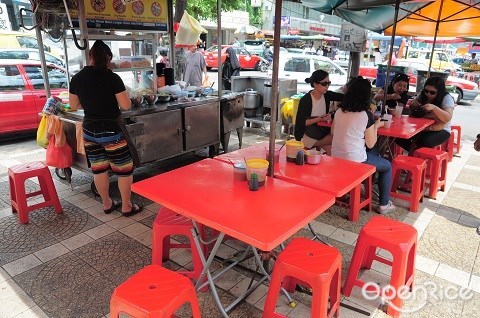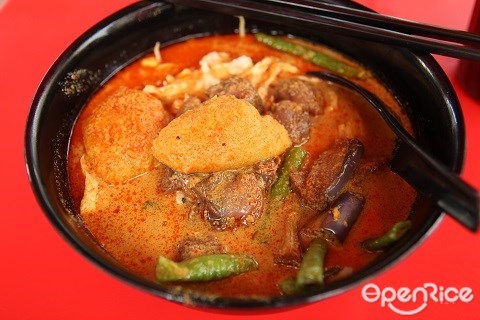 7. Kedai Makanan Ah Loy @ O.U.G. ,KL
The folk here have been serving curry mee for over 40 years (of course, there are other dishes on the menu, too). They're so famous that they've received mentions in major local publications. Dotting the rather big bowl of thick, flavorful, coconut-ty curried broth are abundant side ingredients, such as tau foo pok, cockles, pig's skin, and chicken pieces. You can also opt for pork or seafood in place of chicken!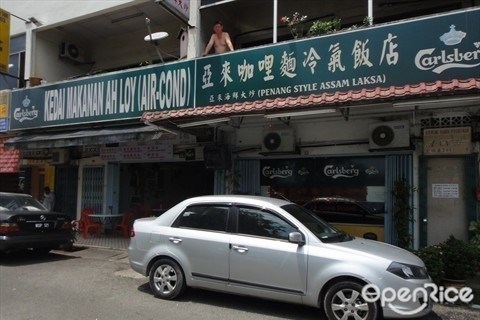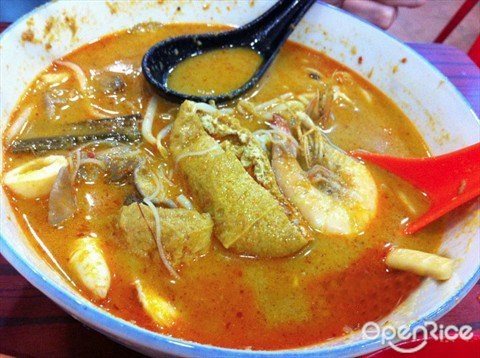 Find out more Best Curry Mee Restaurant
Find out more Best Noodles Restaurant
Other Related Topics