Plump and fresh clams or better known for the name Lala, this clam type seafood indeed gain its popularity as they are available abundant and usually cooked as a soup dish! Mostly cooked with ginger and garlic, they are eaten in soup with wine! Where do you get the best from? Check these out!


1. Kungfu Fish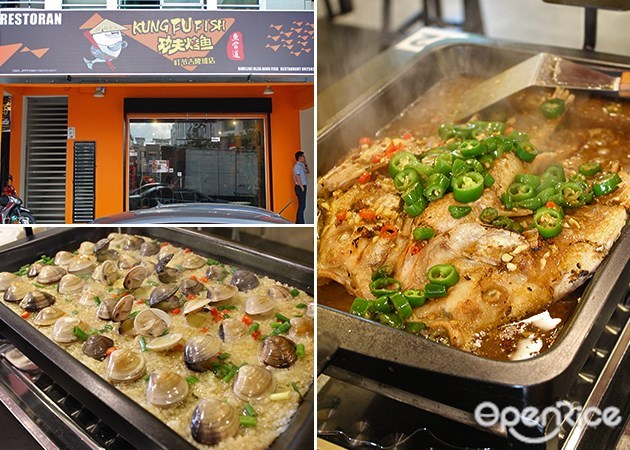 Sells the platter style grill fish, you get to enjoy fat and juicy clams here. Uses a lot of garlic and ginger with bird's eye chili, they are so fresh that the clam opens up when it is cooked. Fragrant yet appetizing, surely you'll be back for more!


2. Boston Baru Restaurant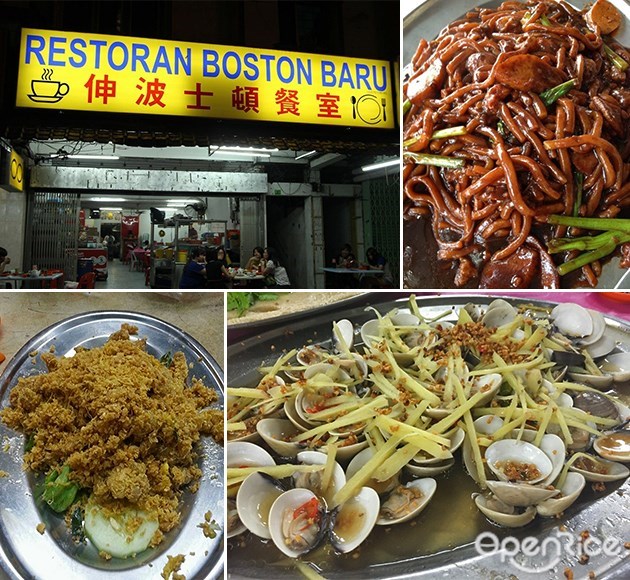 Come here for the famous steamed lala which is rather spicy as chili and ginger is used, and the superior soup that has Chinese wine in it helps enhance the taste too. Other than that, do try the nestum prawns, Hokkien mee, butter mantis prawns, fried squid and the 'Yuet Guong Hor' Moonlight Kuey Teow!


3. Lala Vermicelli Soup @ Lai Foong Coffee Shop (KL)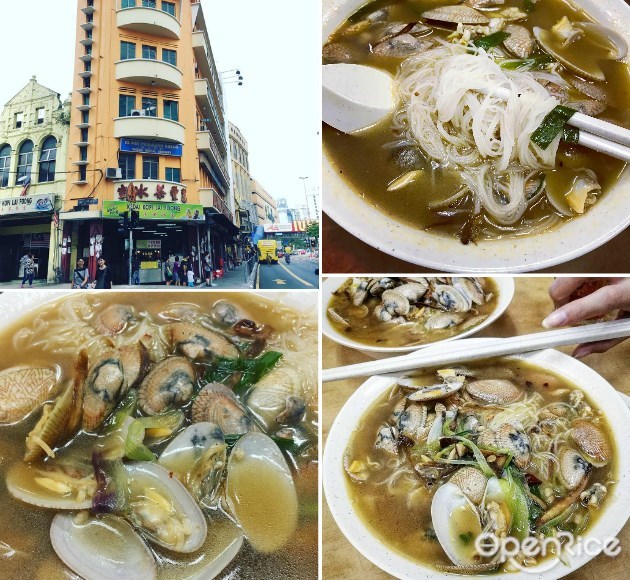 Photo credit: yangdelalala611,benny838,stephaniellh,audreyker
Famous for the beef noodles here but what if you don't eat beef meat? Worry not as they too have the 'Lala Mihun' here! Soup tastes savory with a hint of sweetness from the clams used and slightly darker in color and the aroma of the wine enhances everything too. Served along with a small bowl so you could extract the vermicelli out to avoid it from over absorbing the soup, worth the try!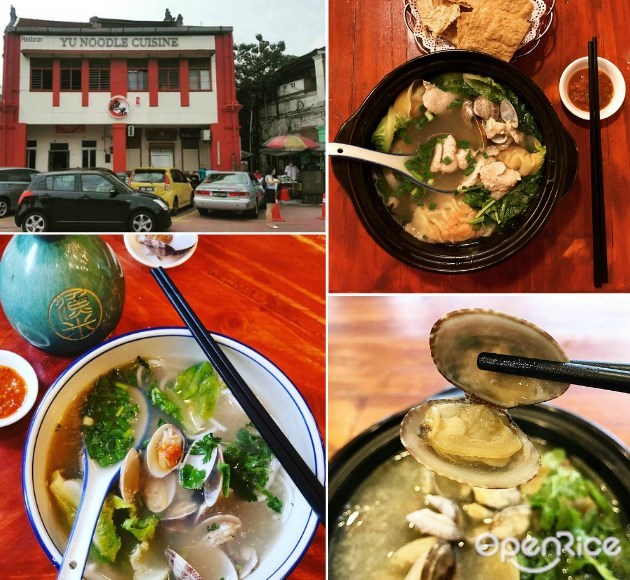 Photo credit: tham.kenfai,yunoodlecuisine,munmasaki
Mi Xian was the signature noodles here, and not forgetting Mi Xian eaten with these clams, utterly delicious! Soup base was sweet and aromatic; clams and Mi Xian were such a good combination. Not forgetting, patrons can add Hua Diao wine up to their own liking!

5. Lala Chong Seafood Restaurant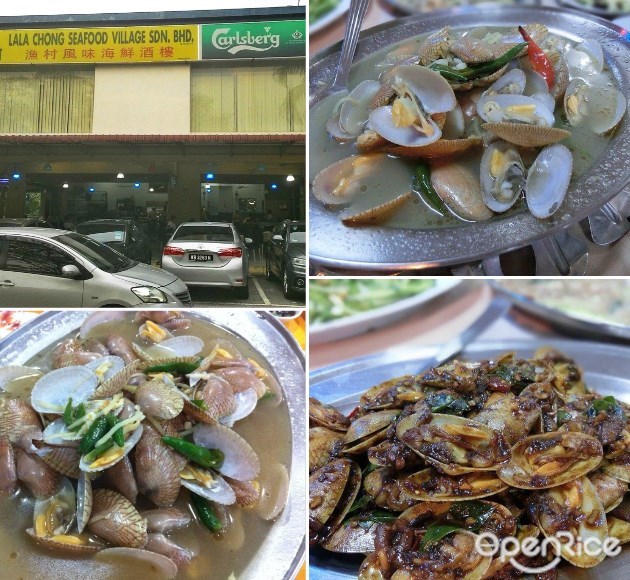 A seafood restaurant that serves all kinds of Lala dishes like Superior soup, Kam Heong, Lala Hor Fun noodle, and more to enjoy from, this restaurant is located at Kayu Ara Damansara. Making sure each and every piece of the clams were fresh and delicious, the cooking method used here makes it tastes good too.


6. Go Noodles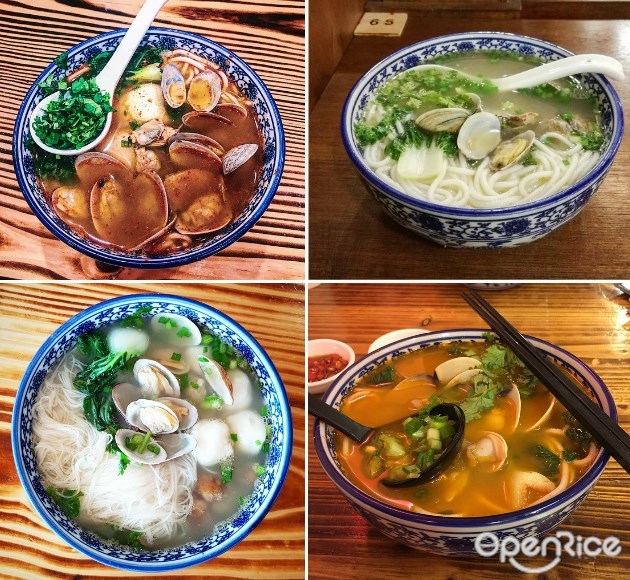 Photo credit: mun,lcm,shuzhenteoh,jazz4jess,evelynn_96
Still in demand at any malls that they are located at, many will come here for the Mi Xian noodles. Bringing Mi Xian noodles to fame, nonetheless they have the 'Lala Mi Xian' to select from. Sweet and savory soup, you'll finish everything up in that bowl!


7. Keng Nam Hai Restaurant (Seafood Noodle)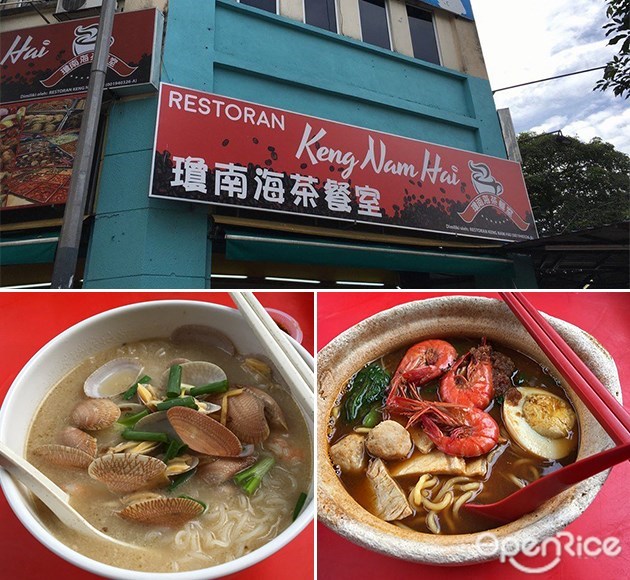 Available with Hennessy XO wine and comes with fresh prawns, clams, squid, and scallops; the soup tastes fresh with a hint of sweetness due to the amount of seafood used in it. Usually crowded and selling off fast, be sure to be here earlier!

More articles:

6 Food Places for Sharing Platters That's Worth the Try!
6 Worth Trying Vietnamese Restaurants in KL and PJ!
KLIA 2 Isaac Toast + 5 Restaurant to Try at Mitsui Outlet Park!
These are The Pork Noodles You Didn't Know it is Worth Trying!
5 Stuffed Mantao Buns to Hunt for at Klang Valley!
5 Still Worth Trying Claypot Lao Shu Fen @ Klang Valley
PJ Section 17 Hawker Street Food Hunt!