Chinese New Year 2014 is just around the corner!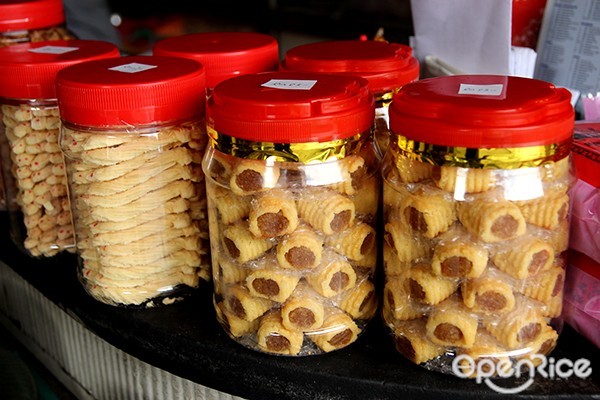 As we get closer to Chinese New Year, many delicious Chinese cookies can be seen almost everywhere at shopping malls and traditional markets. Some of our favorite Chinese New Year cookies include
Kueh Kapit, Kueh Bangkit, Honeycomb Cookies and Peanut Biscuit
. Apart from these popular cookies, there are some old-fashioned biscuits that you might want to try or buy to celebrate this Chinese New Year:
1. Rice Cracker 米呈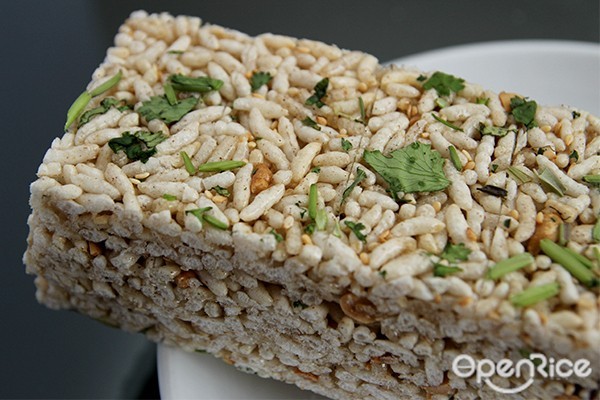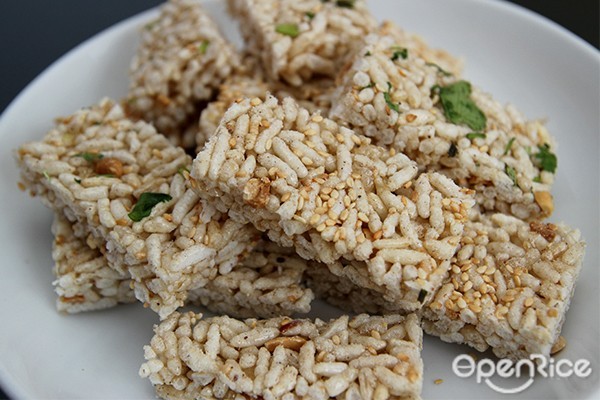 Rice Crackers are traditional biscuits that Cantonese and Hakka people like to eat during Chinese New Year. The making method of rice crackers is similar to that of popcorns. First, heat the rice until it "pops" and becomes crispy and fragrant. Second, stick the rice together using syrup and add in additional ingredients, such as fried peanut, fried sesame, and coriander to enhance the taste. Remember to keep the crackers in an airtight container to keep them dry and crunchy.
2. Sesame Stick 麻通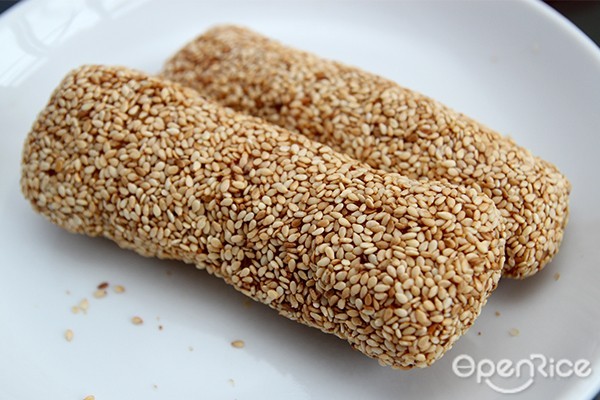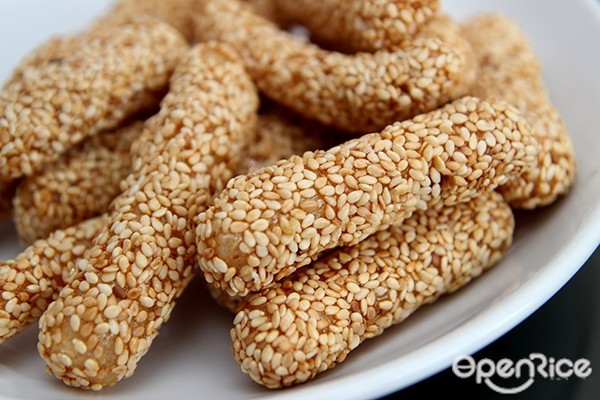 A traditional Chinese snack that is popular among Hokkien people during Chinese New Year. The sesame stick is made of rice. It is deep-fried until crispy and hollow inside. Coated with fragrant fried sesame, the sesame stick is super crunchy with a rich fragrance of fried sesame. Both normal and mini sized sesame sticks are available to suit different needs.
3. Ear Biscuit 耳朵饼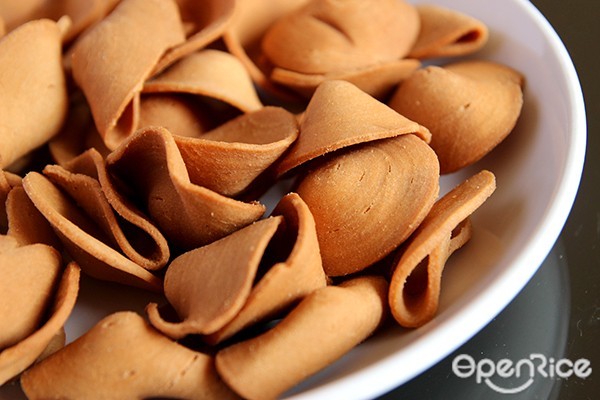 Known as
Yee Chai Pang
in Cantonese, Ear Biscuit is a classic childhood snack with a unique shape that resembles an ear. It is also called Cow Ear Biscuit, Spiral Ear Biscuit or Biskut Telinga in Malay. Some ear biscuits are plain in light brown color, while some ear biscuits have an interesting spiral of two colors (usually light brown and dark brown). The cookie wins the hearts of many with its crispy texture and savory taste.
4. Ribbon Cookies 麻花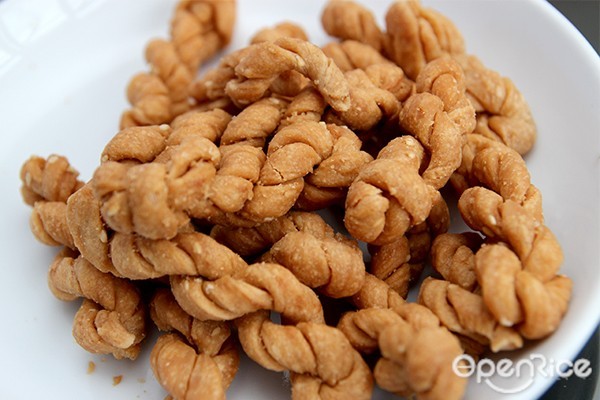 Delicious Chinese cookies in cute ribbon shape. The unique shape of the cookie is created by twisting two dough stripes together. The twisted strips are then deep-fried until golden brown and crispy. A ribbon cookie normally comes in 8 to 9 twists. Some ribbon cookies are sprinkled with powdered sugar to add a light and pleasant sweetness to the taste.
5. Almond Biscuit 杏仁饼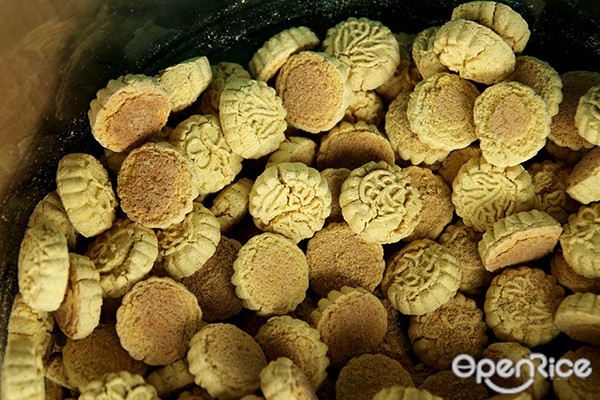 Almond Biscuit is actually a type of green bean biscuit. It is named as Almond Biscuit because of its shape, not ingredient. The main ingredients of Almond Biscuit are green bean powder, sugar, and vegetable oil. Only some chopped almonds are added to the biscuit to make the biscuit crispy. The baked biscuit is not only delicious, but also rich in green bean and almond flavours.
6. Nian Gao 年糕
Also known as Year Cake, Nian Gao is one of the most popular snacks during Chinese New Year. It is considered an auspicious food during the festive season, because "Nian Gao" means taller or more prosperous in the next coming year in Mandarin. Nian Gao is made of glutinous rice and sugar; hence, it is sticky and sweet. It tastes good and can be cooked in various methods, including pan-frying, deep-frying, or simply steaming with coconut floss. Where to buy traditional biscuits in KL? Try your luck at the biscuit stall located at the main street of Chinatown (the famous Fung Wong is currently under renovation) or the 60-year-old
Kedai Sin Hua Bee
at Chow Kit!
Hunt for the top chinese restaurant