The best food to enjoy with a bunch of people without the need to crack your brain to adjust to everyone likes – Satay Lok Lok is it! Many choices to choose from like fish balls, meat balls, and meat skewers or even marinated ones; thus all you need is to get to these restaurants that serve the Satay Lok Lok now! Let's go!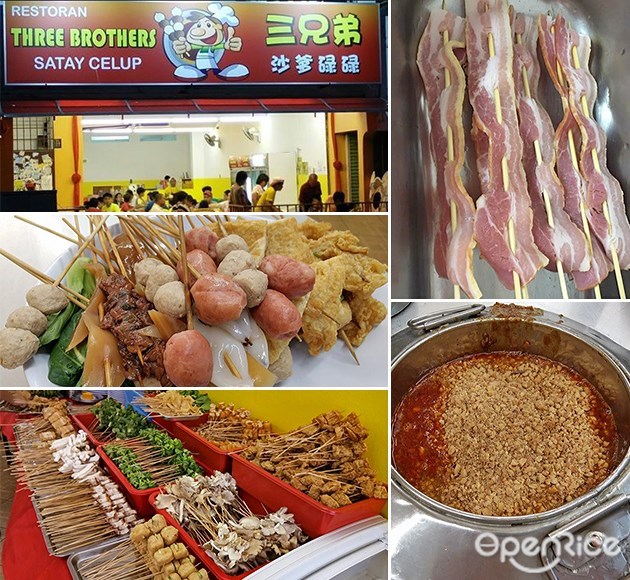 Photo credit: Three Brothers Satay Celup Facebook
Let's go to Puchong for Satay lok lok! Serves the Melaka style which means you'll enjoy a thick peanut-y dipping sauce! More than 80 different types of skewered ingredients to choose from, what a feast!

2. Gai Ye Bbq Satay Lok Lok Restaurant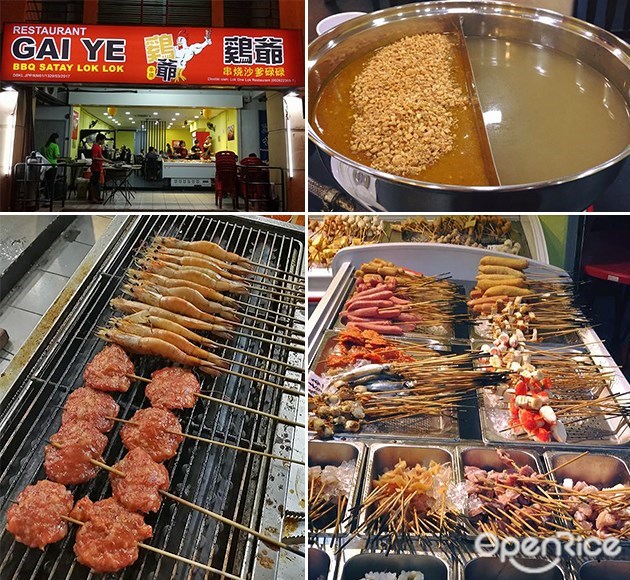 Photo credit: Ng FennieFacebook, Gai Ye Lok Lok Facebook
6 different types of soup base to choose from – Satay sauce, Kimchi, Asam Laksa, Ma La, Salted Egg or the clear soup base – wow! Isn't this interesting? Said to have more than 80 types of ingredients, they even serve fresh big prawns and other seafood selections! The soup base was cook freshly daily, come to Cheras for Satay lok lok instead!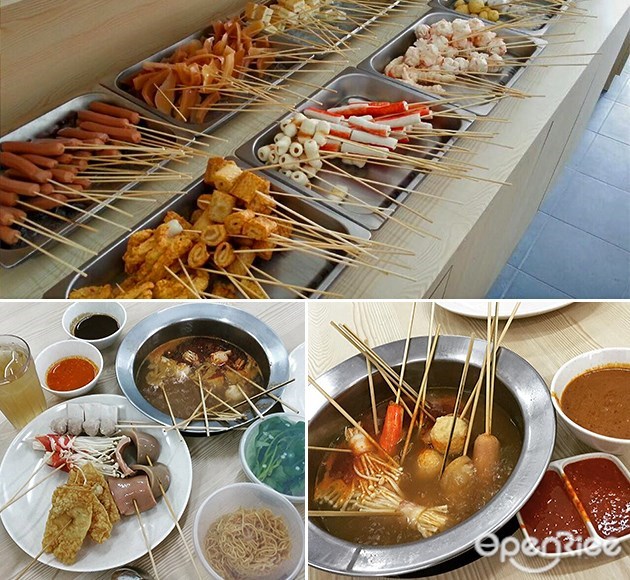 Photo credit: miin1204, angela_juan
Okay, even Kepong has it as well. Comes in clear soup base or Tomyam base, pick your soup and your ingredients then dip it in and wait to boil! Prices here are really affordable and indeed a good place for supper too as they are open till late!



Photo credit: Prince Lok Lok Facebook
If you're around Klang, then come here to enjoy Satay Lok Lok as they are located off Jalan Meru! An air-conditioned restaurant that doesn't sweat you out, pick from chicken soup base, sweet and sour or tom yam soup base too! Besides, they do have fried selections and have more than 40 selections to choose from!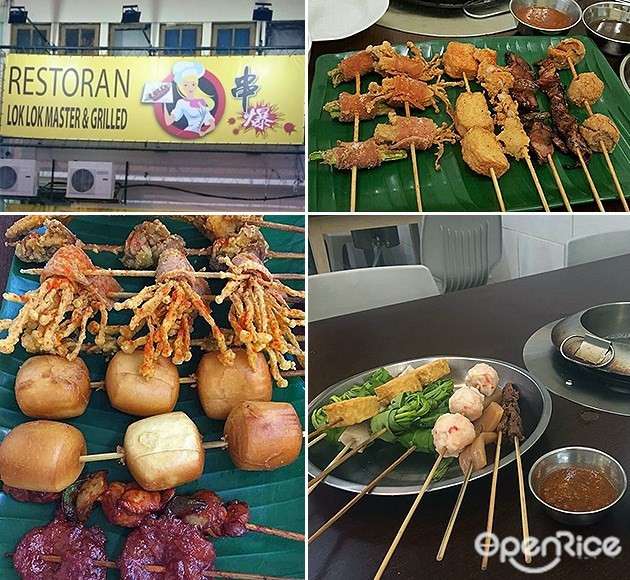 Photo credit: Foursquare, mandytong_91, vw.0903
A famous lok lok place at Pudu, come here to enjoy the marinated meat like lamb meat, pork, chicken, pork belly, Taiwan sausage, smoked duck meat small soft shell crabs and more for the grilling ones and they even have cheese tofu, 'exploding' cheese balls and more to enjoy there!


Photo credit: summerwong Instagram, lulu_luyee
Another Satay lok lok restaurant from Bandar Botanic Klang; choose from the clear soup stock or Tom Yam soup, and then pick your own ingredients at the refrigerator. There are so many to choose from like cockles, fish balls, pork balls, prawns, vegetables, mushrooms, ham, bacon & enoki mushrooms, 'Fu Zhuk', squid and more!



More articles:

10 Reasons to Dine at Ikea Restaurant!

11 Food Stops from Sungai Buloh to Kajang with the New MRT Lane!

10 Food Places From Kajang

10 Great Food Stops in The Starling Mall!

8 Impressive Eateries Near Pasar Seni's LRT Station

8 Must Try Restaurants & Café @ Cheras Taman Yulek!