How frequently do you get to taste a bowl of plain and fair looking Hakka Mee around KL and PJ daily? Many places you can get your Hakka mee cravings fixed but bet most of it ruins your mood as they look 'macam yes, tapi bukan'. Of course, we do encounter all these, but here are some we thought it is still worth trying because Hakka Mee should taste like this!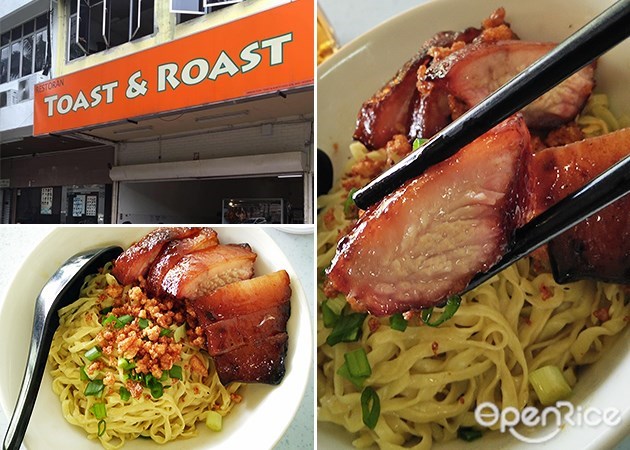 A bowl of Hakka noodle here is served with fried crispy fish flakes that we thought it was fried pork lard. Crispy fish flakes help to add a different type of texture eaten with the Hakka noodle. Springy handmade noodles topped with the impressive Cha Siu, a bowl of this noodle might be good as sharing for the ladies as you would love to enjoy more from Toast & Roast!
Read more: Toast & Roast
2. Tai Bu Mee Pudu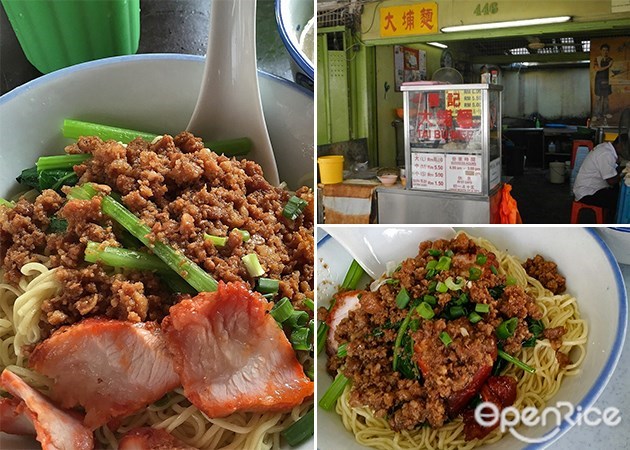 You might have tried this at least more than once, if you love it, then this is the place to be. Many would still flock to this stall for a bowl of famous Hakka noodles at Pudu here. Handmade noodles, minced meat, thinly sliced Char Siu and the secret sauce that makes it a bowl of 'forget-me-not' Hakka mee, what's your verdict?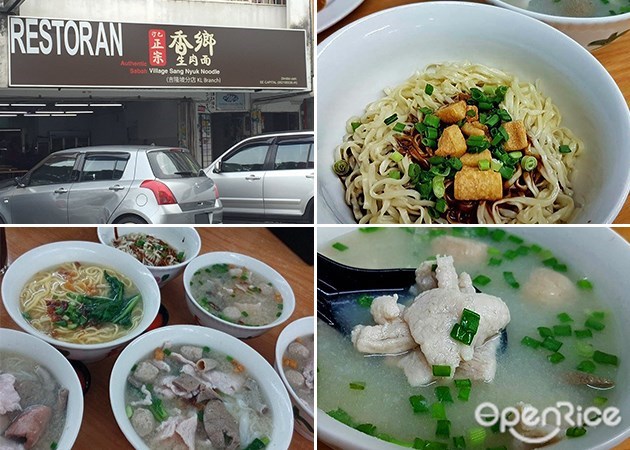 Hakka mee was one of the must try when you're at Sabah, as they are kind of 'same-same but different' – this is the place for it if you're craving one from your hometown. Tried and tasted the Sang Nyuk Hakka Noodle, which is Hakka mee but tops with pork lard and a bowl of pork meat and innards; patrons usually, will opt for dry noodles too. Dip that meat into the chili sauce as the chili sauce is homemade and special too.
4. Yi Poh Restaurant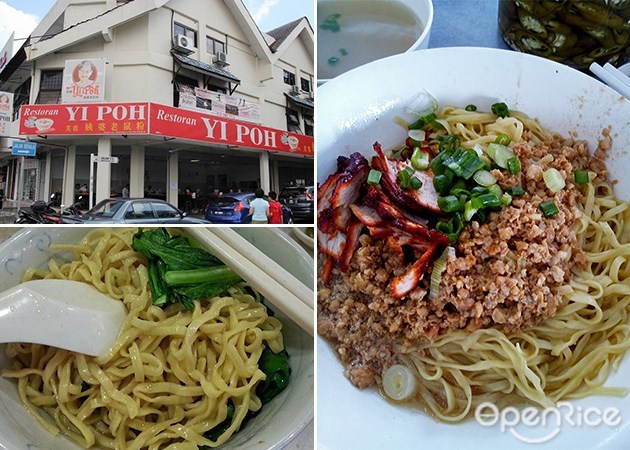 Originated from Seremban, Yi Poh now has a branch at PJ & Puchong. Famous for 'Lao Shu Fen' and Hakka Mee as well, come here to enjoy a bowl of perfectly mixed Hakka Mee. Springy noodles, flat and thin, yellowish in color and comes with minced meat and sliced Char Siu as well. Mixed it up with the dark soy sauce and condiments inside, you'll taste a perfect bowl of Hakka mee here.
5. Chong Ko Hakka Noodle Restaurant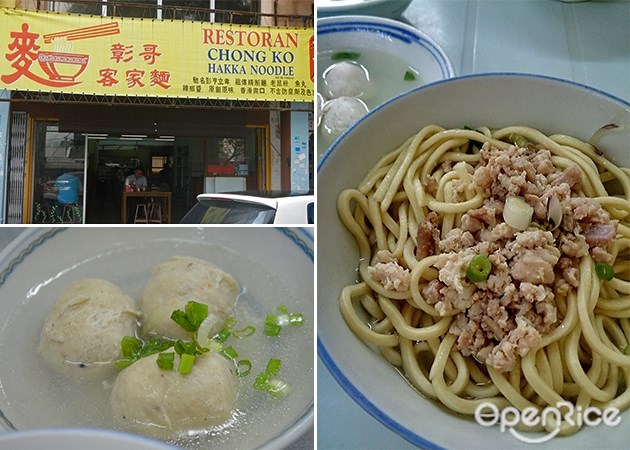 Located at Pandan Indah for more than a decade, they are one of the must-try restaurants for Hakka Mee. A bowl of Hakka mee with minimal ingredients is the key to a satisfying meal. A handmade noodle that is springy and thin, this is one of the reasons patrons are returning. Besides, minced pork and pork balls too were meaty and chewy!

6. Next Station Restaurant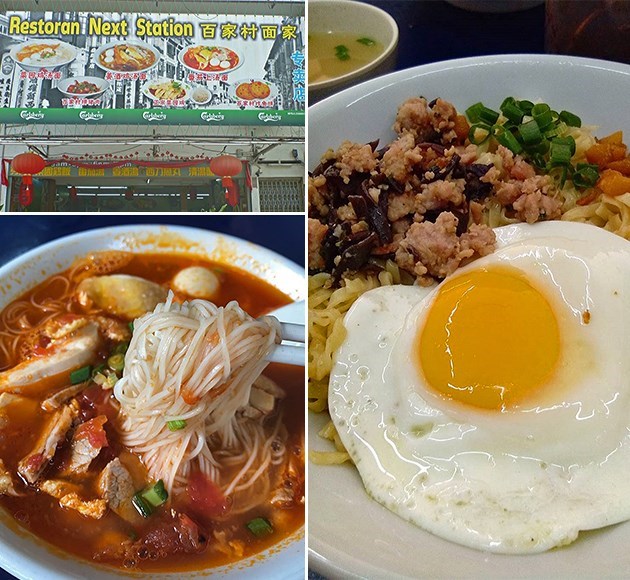 Photo credit: christinathepoisonapple, layzicfish

Another recommended restaurant for Hakka Mee, you'll find this one slightly special because it is eaten spicy instead. Spiciness comes from the homemade dry chili flakes, with minced pork meat, fish balls, egg and pork lard! Of course, if you prefer it to be spicier, you can add more chili flakes to it. Of course, they do have the original version of Hakka mee, but don't you feel to enjoy something spicier? Apart from that, they are known for its Tomato mee too.



More articles:

8 Must Try Restaurants & Café @ Cheras Taman Yulek!

12 Must Try Restaurants at Puchong