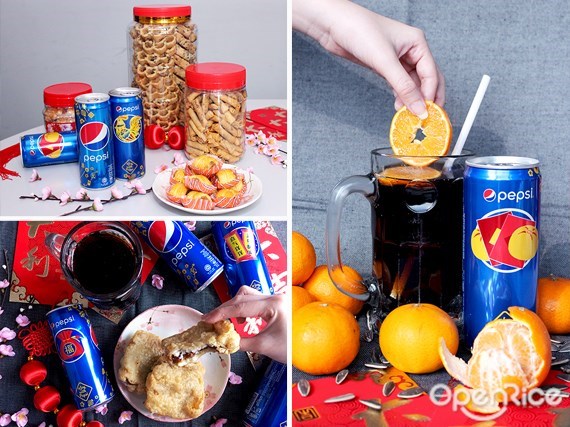 What's your favorite thing about Chinese New Year? Out of so many must-perform 'rituals', we enjoy most by having delectable CNY delights with chilled soft drinks! It's a perfect idea to serve your guests with these 6 heaven-made pairings too, let's see what we have here!

Chinese New Year Cookies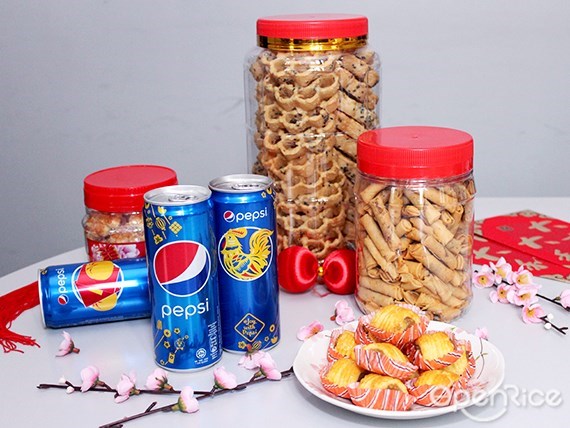 We would call these pairings the classics. You can never go wrong with Chinese New Year cookies and soft drinks – crispy Kuih Loyang or crumbly pineapple tarts, it is a well-known fact that refreshing carbonated drinks are always the best complements!

Yee Sang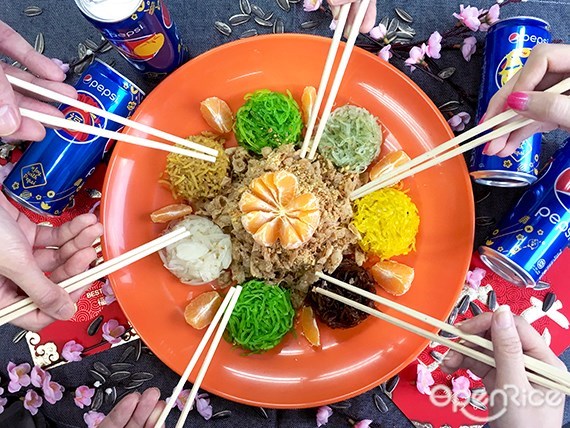 'Lou Sang' is one of the must-dos during Chinese New Year. While we 'toss' for good fortune and prosperity in the forthcoming year, we shall never miss out on 'toasting' good health in such meaningful season too! Let's toast with soft drinks so that family members at all ages can celebrate altogether!

Deep Fried Sticky Rice Cake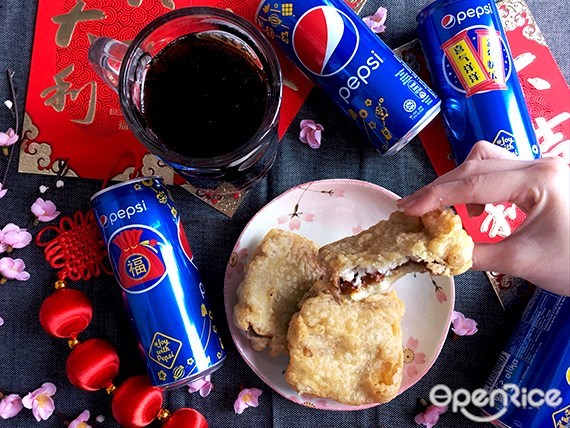 Sticky rice cake is 'the' traditional food that best symbolizes Chinese New Year! Delightfully sweet sticky rice cake sandwiched between sweet potato and yam, perfectly battered and deep fried till golden brown – quench your thirst with some fizzy soft drinks while enjoying this appetizing snack food, this heaven-made match will definitely keep you wanting more.
Prawn / Fish Crackers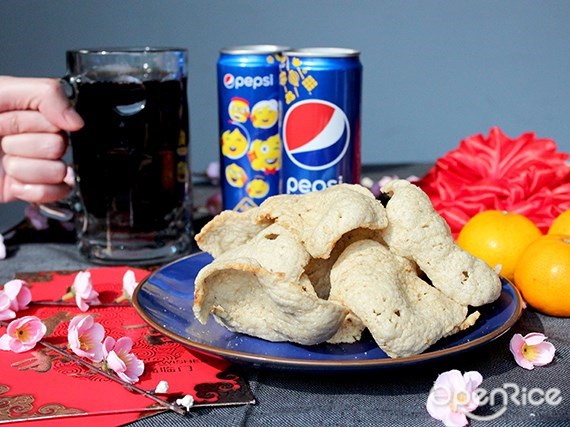 Munching on crispy and airy prawn / fish crackers while watching TV shows – we bet you are going to do this sooner or later during Chinese New year. Double up the bubbly satisfaction by pairing these snacks with soft drinks, so~ good!

Roasted Sunflower Seeds / Peanuts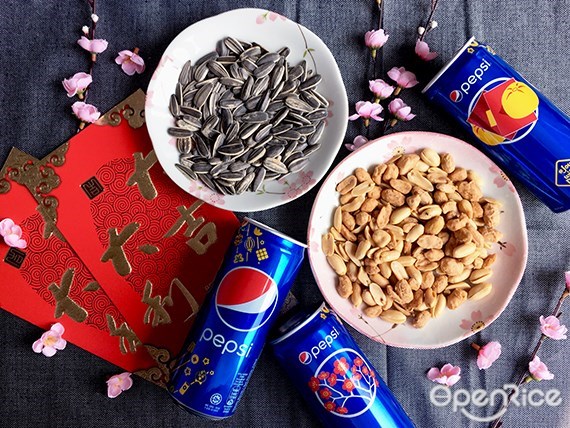 Roasted sunflower seeds and peanuts are always the best snacks to pair with any drinks, and of course they go perfectly well with soft drinks too! Have some great talks with family and friends while enjoying this awesome pairing in this festive season!
Mandarin Orange Flavored Soft Drinks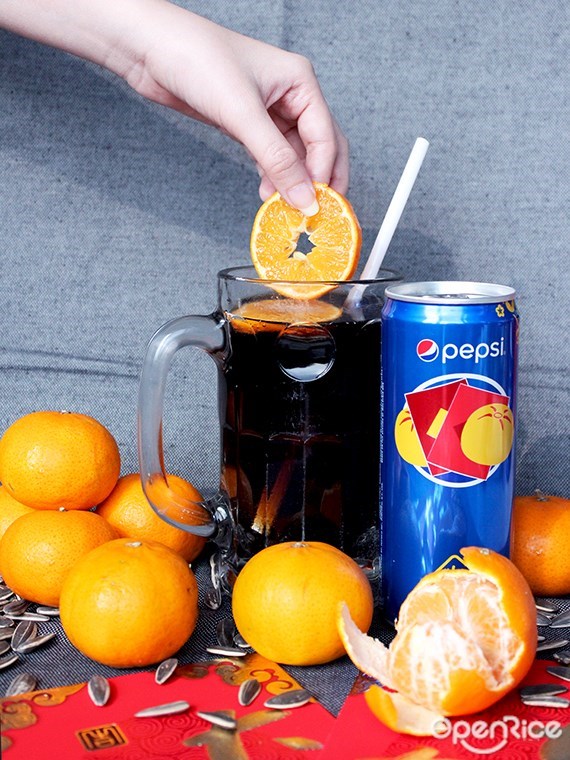 Need some festive drinks for Chinese New Year? Why not try to D.I.Y mandarin orange flavored soft drinks! Surprisingly, the mandarin orange aroma matches so well with fizzy and refreshing soft drinks, certainly a great choice to serve your guests in this Chinese New Year!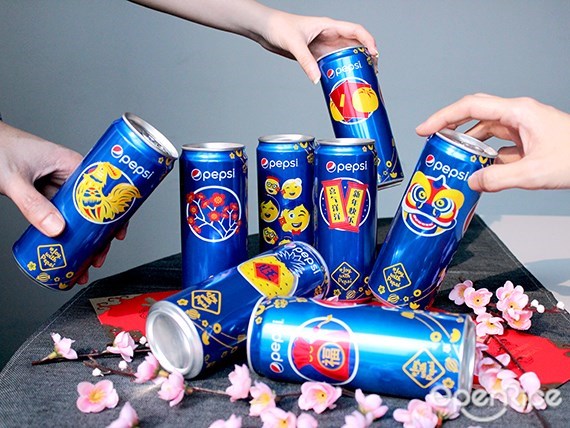 Pepsi had introduced a brand new set of PepsiMoji designs for this Chinese New Year! Make sure you collect the complete set of these adorable cans, let's 'HUAT' with Pepsi!
★ Sponsored by Pepsi
★