What's good food if you're not sharing it with your friends and family? So many places to enjoy platters around KL and PJ, why not head to these places for some enjoyable feast for good food that serves on a larger platter?
1. Brotzeit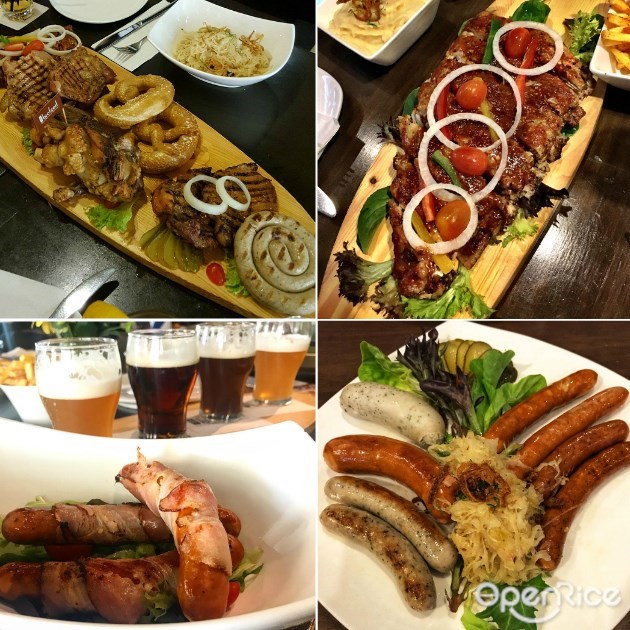 Known for beer and porky platter, come to Mid Valley or Sunway Pyramid for it as they are located at these 2 locations. Enjoy German-style dishes here especially the sausages, pork trotter, ribs, juicy and tender meat or even bacon wrapped sausages, you'll sure to enjoy the food here. Not forgetting about the beers too, cheers!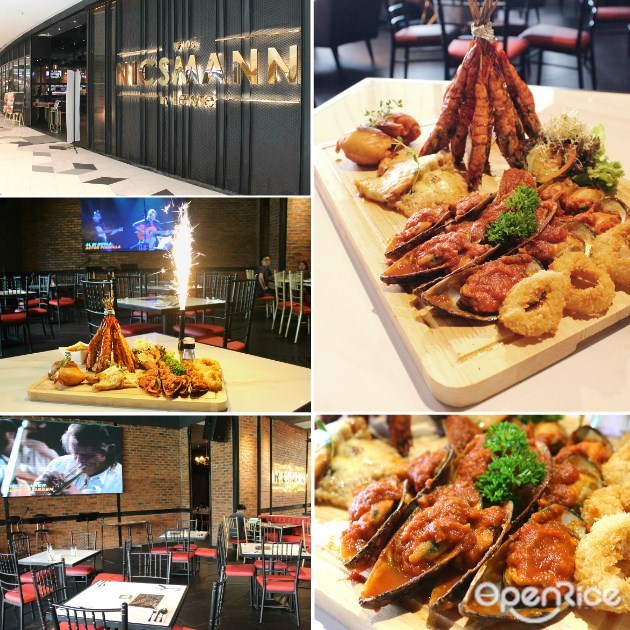 With live bands and serves delicious sharing platters, Nicsmann can be found at TREC KL and The Starling Mall too. A great place for gatherings as they are spacious; their seafood platter with firework candle makes it, a good 'festive' like a platter for celebrations! Serves grilled green mussels with tomato coulis, cheesy baked John Dory fish, stuffed calamari, and grilled prawn skewers, served with tangy sweet tomato dipping sauce, this succulently delicious Seafood Platter will be your best bet of all time!


3. Morganfield's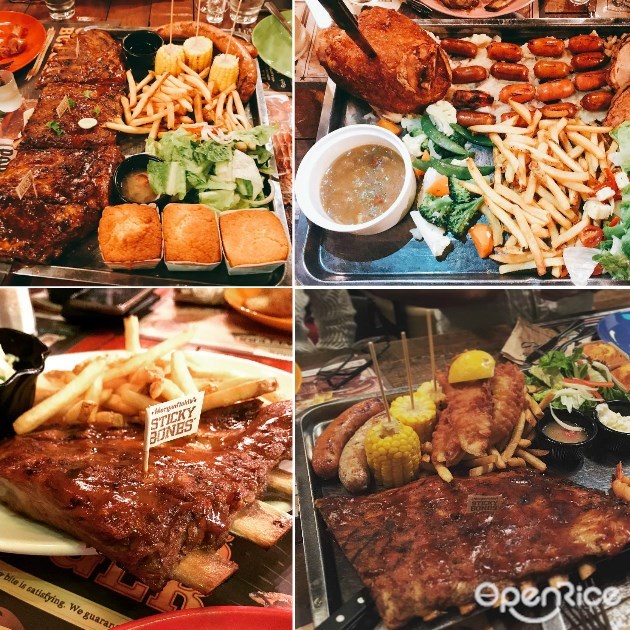 Come for the pork platter that serves the signature pork ribs and racks. Soft and tender meat that doesn't stick to the bones; this makes it one of the best food to enjoy. A large platter of porky goodness can be shared among 3 – 4 pax, the sauces were so matching and tastes equally delicious too.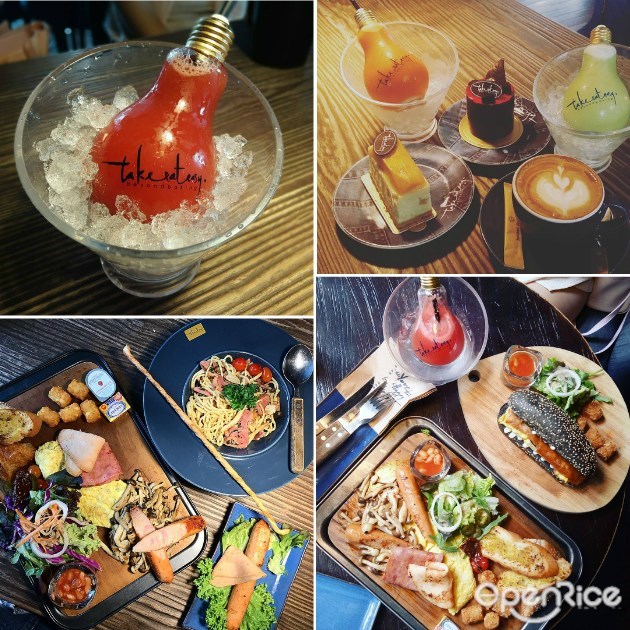 Known for the famous lightbulb juices, they serve hot meals, pastries, sandwiches and you need to come here for the Big Breakfast. Indeed big, many come here for it and shared the best of this big breakfast. Enjoy eating bacon, scrambled eggs, sautéed mushrooms, sausages, salad, and bread, it'll sure to fill you up!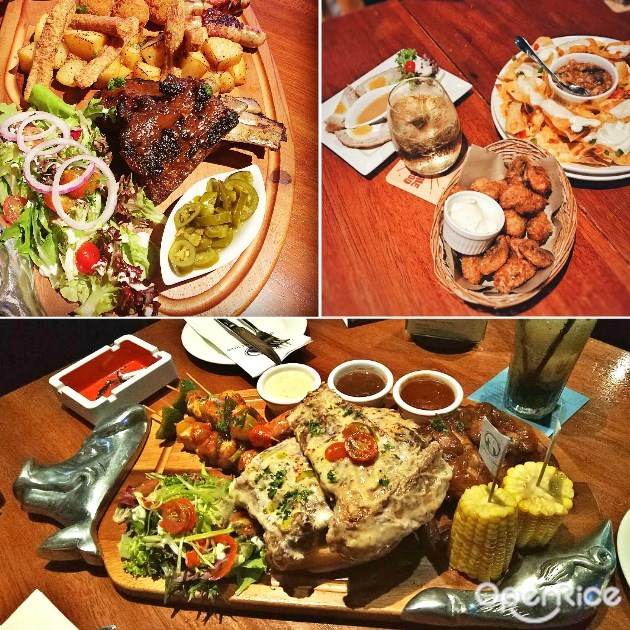 Heading to TREC KL for happy hour? Come here to enjoy the Donkey & Crow Meat Platter. With fried spring chicken, grilled pork ribs, sausages, sides and some skewered food, of cos don't forget cheers to that!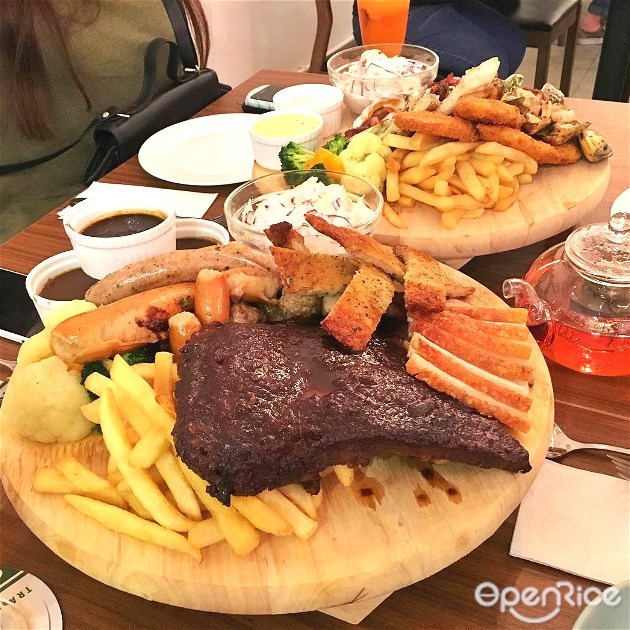 one of the cafes at Mahkota Cheras here that serves pork platters – come to DESK to enjoy it. Comes with pork ribs, roasted pork, pork sausages, meatballs, mashed potatoes and a salad side; the portion is good for sharing and what are you waiting for?



More article:

5 Stuffed Mantao Buns to Hunt for at Klang Valley!
5 Places for Sweet Dessert Indulgence Around Klang Valley!
PJ Section 17 Hawker Street Food Hunt!
6 Chinese Tong Sui Places to Try at Klang Valley!
6 Jalan Ipoh Food That's Recommended to Try!
Travel to Klang's Pandamaran for These 10 Worth-Trying Restaurants!
KLIA 2 Isaac Toast + 5 Restaurant to Try at Mitsui Outlet Park!

10 Restaurants for Banana Leaf Rice @ Klang Valley!

These are The Pork Noodles You Didn't Know it is Worth Trying!