The Hong Kong-style egg tart — a legacy left behind by the British in the former colonial city — was first created in the 1940s by local coffeehouses known as the
cha cha'an teng
(茶餐廳). Over the decades, its popularity had helped it conquer Chinese communities overseas. Like in Malaysia, exceptional egg tarts have been made, and thousands of them are churned out daily to satisfy hungry customers. Without further ado, here are six of our favorites from major parts of the peninsula! (Do note our focus here is the flaky "dim sum" type. Egg tarts with a sandy shortbread-y pastry, albeit slightly different, are equally delectable in its own right.)
(The restaurants are listed in no particular order. Some of the establishments below are not halal.)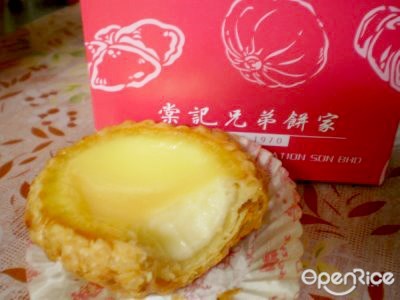 Image courtesy of Ah King Food Talk.
Ask just about any KL-ites about their favorite egg tart, Tong Kee would most likely be the answer. The bakery's original egg tart has been a best-seller. It has a lightly gingery, smooth, not-too-sweet, not-too-heavy custard that is cupped in a savory, lardy (read: nonhalal), delicate, super-flaky pastry. The bakery also came up with a buttery version of the pastry, which turns out much crisper albeit less flaky than the lardy version. Despite the differences, both have been well received among egg-tart fanatics!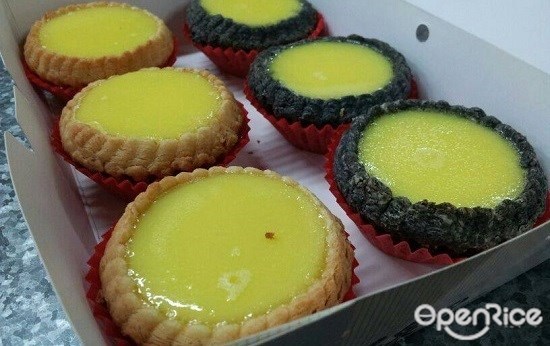 Image courtesy of Foodin'KL.
This old establishment has been baking up egg tarts made using secret family recipe since 1893! These eggy morsels, however, are smaller and often sold fresh off the oven since the business is always brisk. The "thousand-layered" pastry is unbelievably flaky and crisp, shattering into pieces as you bite into it. Also watch out for the bakery's interesting-looking charcoal egg tarts, whose pastry is made "black" with the addition of highly nutritious charcoal powder (竹炭粉).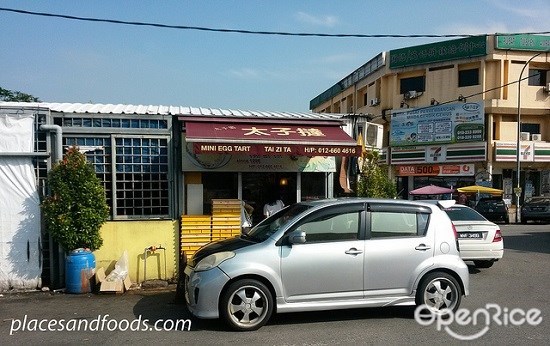 Image courtesy of Places and Foods.
Smaller-than-your-palm egg tarts are churned out from the hot, stuffy kitchen that adjoins this popular neighborhood joint. Despite being "small," they are comparable to other famous egg tarts with their equally crisp, flaky and delicate pastry that holds a dreamy, silky golden custard. One bite ain't enough!
Image courtesy of A Coffeeholic's Travel Tale.
Initially just a humble stand in Ipoh's Kg. Simee morning market, the small-scale bakery has been so successful that it's running four outlets across the city. Many who have tried its egg tarts proclaim they aren't just the best in Ipoh but in the whole nation! The custard filling is silken, wobbly and, at the same time, milky and eggy — a tell-tale sign that no ingredient has been skimped or omitted! The pastry, on the other hand, is perfectly thin, crumbly, slightly buttery, but doesn't fall apart like others do. Be sure to get there as early as 7 a.m. before all the tarts are nabbed by hungry customers!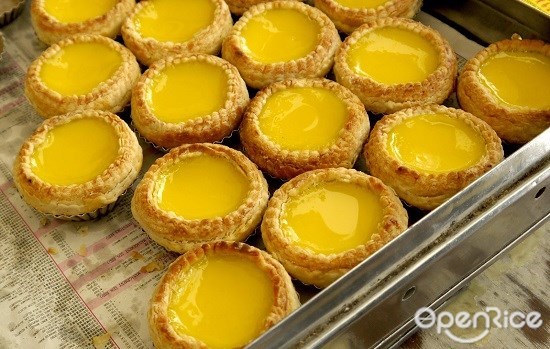 Image courtesy of CW's Food & Travel.
In the event you miss out on Choy Kee's, the egg tarts from these guys are a close second. The egg tarts are a tad bigger and heavier. The thick pastry bottom is flaky and crisp on the outside, and doesn't shatter as you sink your teeth in. The golden-yellow filling looks substantial, promising a tender, smooth, not-too-sweet custard. Plus, they are halal.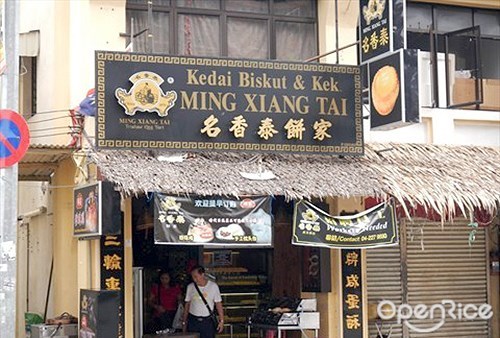 Started out carting and selling traditional local pastries from a rickshaw nearly 35 years ago in Kampar, Perak, it's now expanded, with three outlets in Penang! Throughout the years, its egg tart tops as a best-seller and has wooed palates from the world over. The custard is rich, fragrant and sweetened to perfection, whereas the pastry bottom, albeit thin, stays flaky and doesn't crumble when bitten into.
Hunt for the hottest penang restaurant
Discover more top ipoh restaurant
Other Related Topics