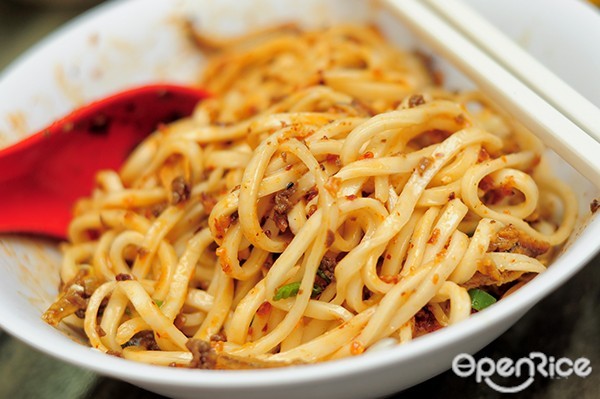 Chilli Pan Mee
has become one of the most popular noodle dishes in Kuala Lumpur in recent years. The delicious noodles were invented by Restoran Kin Kin some 30 years ago. The success of Kin Kin has spawned lots of imitators, offering slightly different versions of Chilli Pan Mee. A typical bowl of Chilli Pan Mee is served with minced meat, fried ikan bilis, fried shallot, poached egg and dried chilli flakes. To enjoy Chilli Pan Mee to the fullest, break the runny egg yolk and toss it with the noodles and all other ingredients. Add more dried chilli flakes to enjoy the burst of flavours in your mouth! Here are 6 restaurants that you must visit to satisfy your cravings for Chilli Pan Mee
(Please click the restaurant name for address and other info)
!
1. Restoran Kin Kin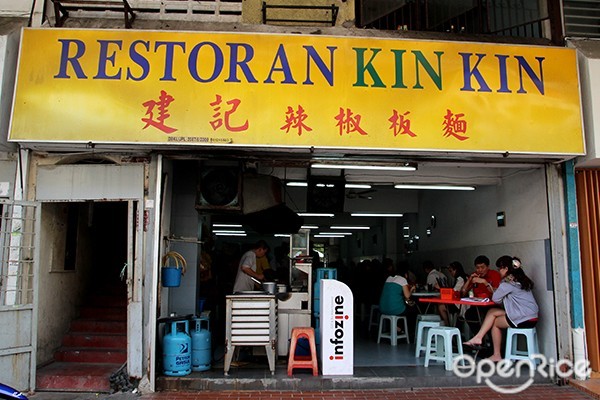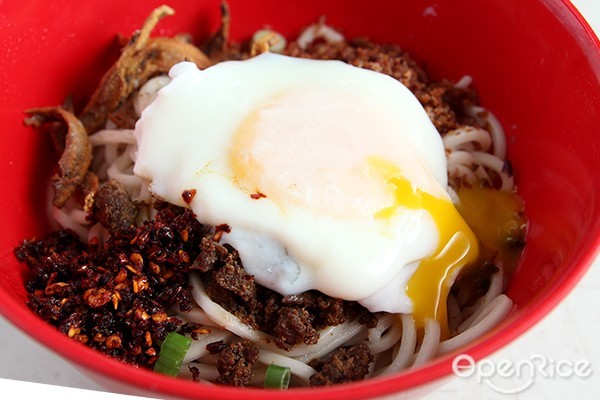 The birth place of Chilli Pan Mee. The fiery hot noodles were invented by the restaurant owner, Tan Kok Hong, in 1985. You can still see the 70-year-old owner if you happen to visit the old shop in Chow Kit. Sharing a table has become a common practice here, as the old shop is always packed with office crowd during lunch hours. Their famous Chilli Pan Mee wins the heart of patrons with its exceptionally spicy and aromatic dried chilli flakes. The noodles come with a bowl of hot soup with sweet potato leaves, which helps to tone down the spiciness of the noodles.
2. Restoran Super Kitchen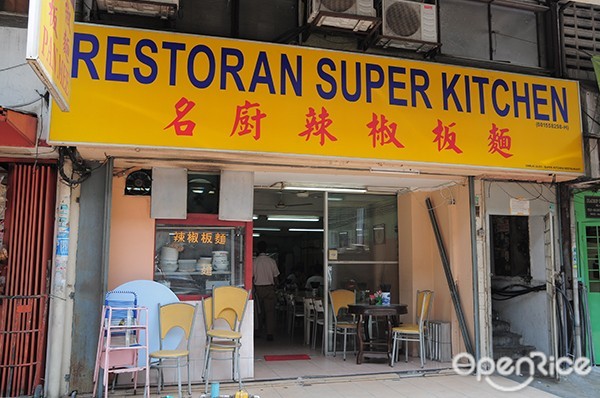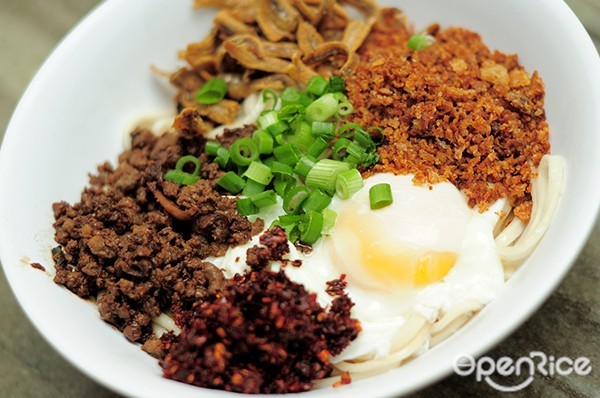 Right opposite Restoran Kin Kin you will find another popular Chilli Pan Mee restaurant with a catchy name called
Super Kitchen
. The restaurant has grown into a chain of 8 outlets across Kuala Lumpur, such as Kepong and Kampung Baru. A container full of dried chilli flakes is put on every table, so that customers can add as much chilli flakes as they like, but be very careful as their chilli flakes are flaming hot! Apart from Chilli Pan Mee, other popular Pan Mee, such as Traditional Soup Pan Mee, Curry Pan Mee, and Pork Chop Pan Mee, are also available.
3. Jojo Little Kitchen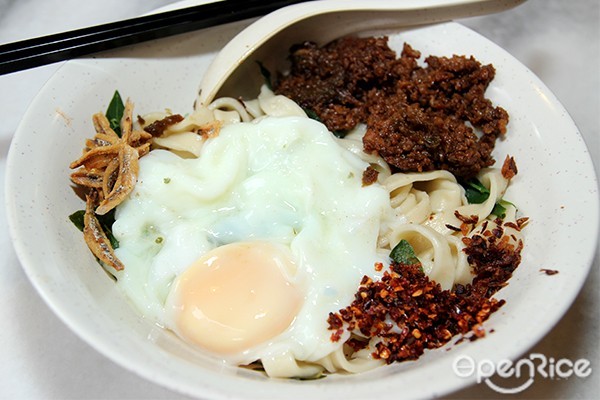 One of the most well-known Pan Mee chain restaurant in Kuala Lumpur with more than 10 outlets scattered across the region, such as Sri Hartamas, Kuchai Lama, Cheras and Wangsa Maju. Pan Mee lovers like to come here to get their Pan Mee fix, because the price is reasonable and the service is quick. Chilli Pan Mee is always the star attraction on the menu. The dry noodles are served with a generous portion of braised minced meat, which adds a sweet and pork-alicious taste to the noodles. Just like other Chilli Pan Mee restaurants, feel free to add in as much dried chilli flakes as you like to suit your taste.
4. Madam Chiam Curry Noodle House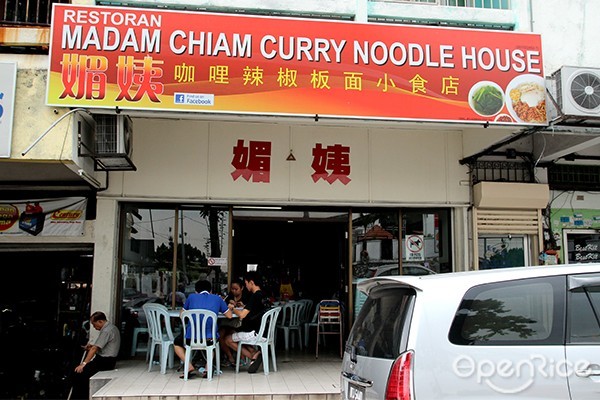 Tucked away in
Taman Connaught
, Cheras.
Madam Chiam
is a Pan Mee specialty restaurant that has been around for more than 10 years. Most patrons come here for their signature Chilli Pan Mee, which is served with minced pork, fried ikan bilis, fried shallot, poached egg and dried chilli flakes. Ask for more chilli flakes from the staff if you want your noodles to be extra hot. The noodles are freshly handmade using high-quality flour on a daily basis to ensure the texture of the noodles is soft and chewy.
5. Face to Face Noodles House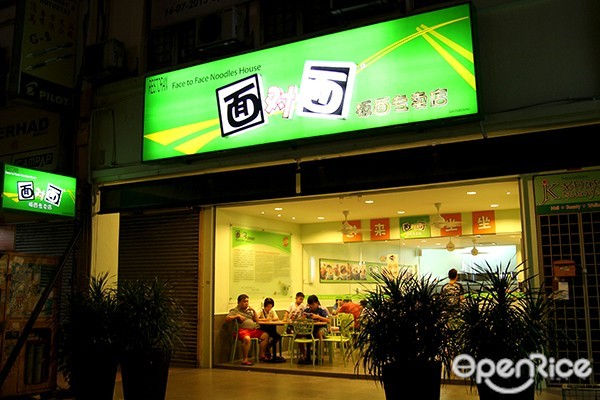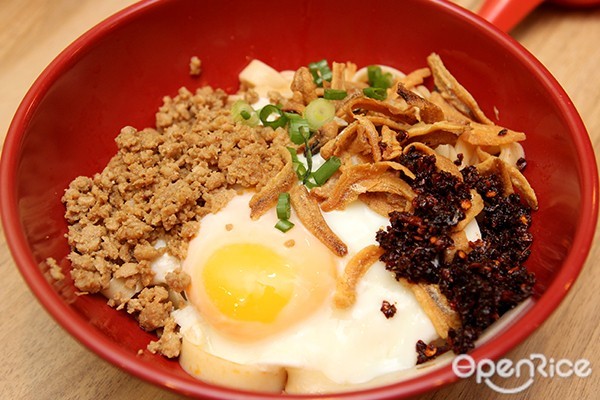 Originated from Setapak,
Face to Face
is now one of the largest Pan Mee chains with 27 outlets in Peninsular Malaysia, such as Old Klang Road, Setapak, Klang, Kajang, Kelana Jaya, Cheras and Sentul. They offer not only Pan Mee, but also a wide variety of noodle dishes, including Sarawak Noodles, Curry Noodles, Hor Fun and many more. The Chilli Pan Mee here is served without adding dried chilli flakes, so that customers can choose to add in the right amount of chilli flakes to best suit their personal tastes.
6. Fancy Mee Corner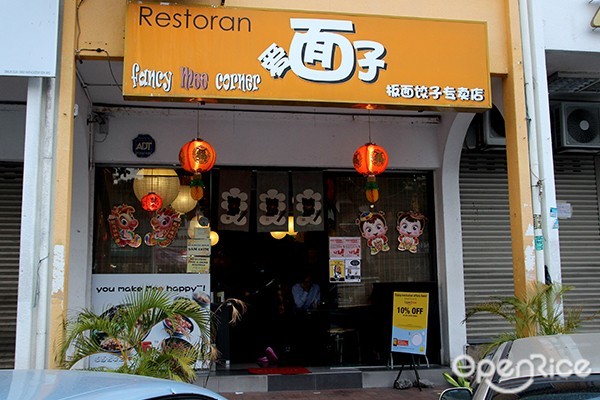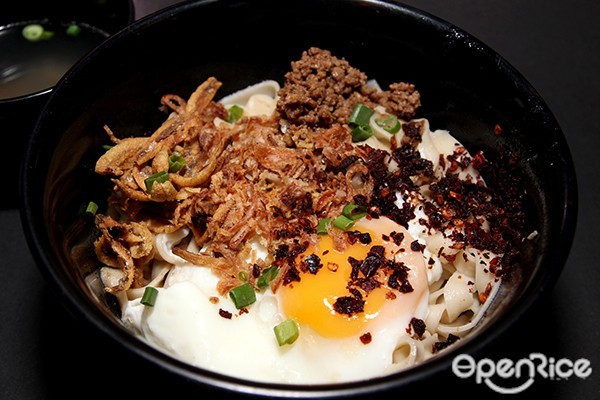 Relatively less well-known if compared to others. The restaurant is located at the shop lot area adjacent to
Wangsa Maju
LRT station. This area alone has 4 different Pan Mee restaurants, and Fancy Mee sets themselves apart from the rest with their delicious Chilli Pan Mee. Customers can choose to enjoy their favorite Chilli Pan Mee with a choice of thick or thin noodles. Their version of Chilli Pan Mee is slightly different, because it is served with fried fish cakes that are super crispy and delicious! Visit any of the restaurants and be thrilled with their delicious Pan Mee!
Hunt for the hottest pan mee restaurant
Discover more top curry noodle restaurant
Other Related Topics