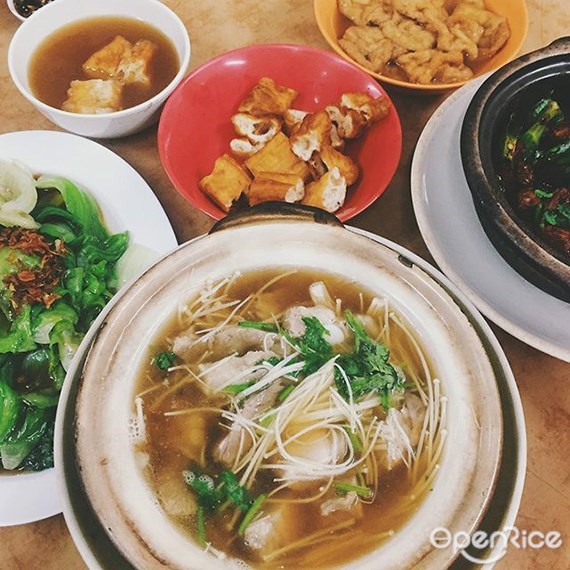 Kepong is just another Bak Kut Teh haven apart from Klang and it is easily spotted just like that. "Look Ma, there's bak Kut Teh restaurant again!" Yup, by all means, turn left or right you'll spot them up real easy.
Each and every BKT stall has its own pride and glory, but which one do you fancy the most? Here are 6 of the most recommended BKT restaurants picked by the netizens.


Lieong Kee Bae Good Teh Restaurant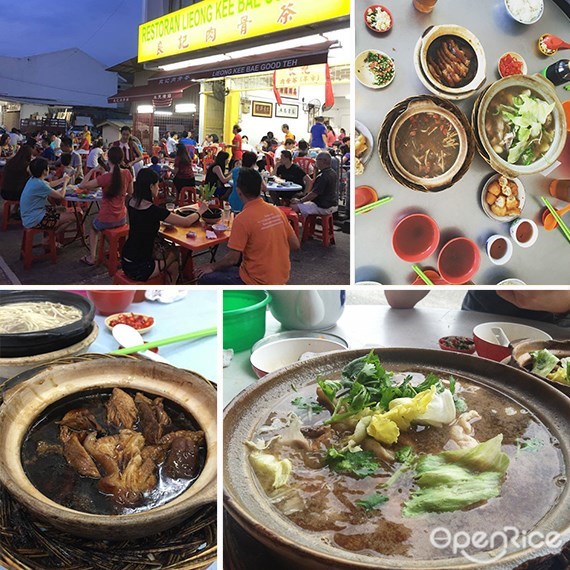 Opening hours: 6.00am – 1.30pm / 6.00pm – 10.30pm
Why is it getting attention from patrons? Due to its opening hours, many elderly patrons prefer to enjoy them as breakfast thus it begins as early as 6.00am in the morning! Operating here for more than 30 years, the soup is slightly lighter in color, herbal fragrant and you can opt to try the pork tendons here too. Besides Bak Kut Teh, try the clay pot pork ribs, ginger wine pork kidney or vinegar pork not to be missed.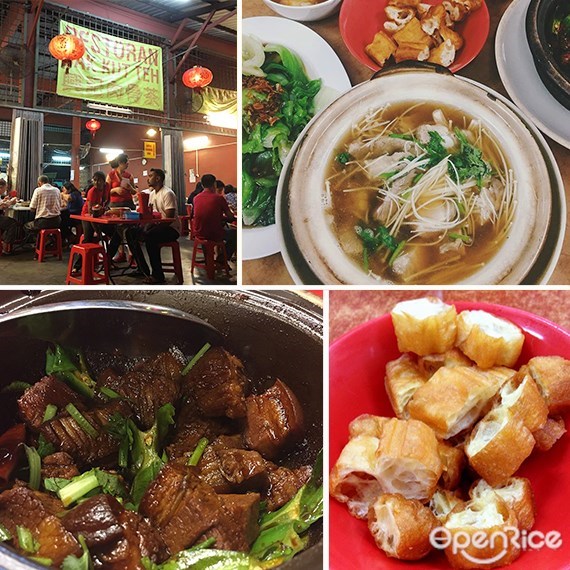 Opening hours: 6.00pm – 2.00am
Located at Kepong Baru, patrons never fail to visit this restaurant. Usually crowded, many would love to visit this restaurant as it opens till late. It has dry and soup Bak Kut Teh version and many ingredients you can choose to add into your pot of Bak Kut Teh like pig's intestines, stomach, enoki mushrooms, button mushrooms, vegetables, tofu 'pok' and more!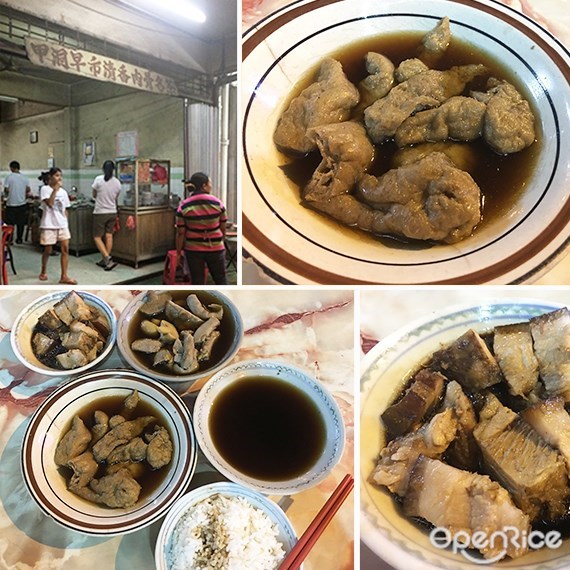 Photo credit: https://foursquare.com/tengqiteehee

Opening hours: 8.00pm – 3.00am
Yes, you got it right, operate until 3.00am midnight and although the interior looks old, they still cooks up one of the most traditional tastes that you can get here. What makes it different is that they are served in a small bowl instead of clay pot. Strong herbal taste, the fat and lean meat were done just nice!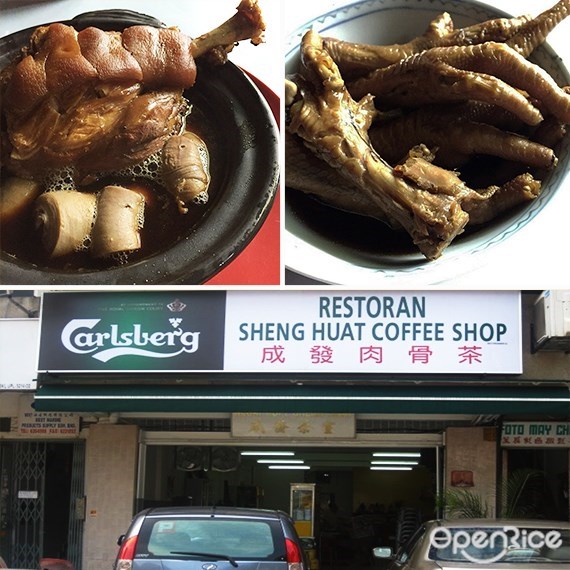 Opening hours: 4.00pm – 8.00pm / 10.00pm – 2.00am
Although it is located further in Jinjang area here, but they are known among the Kepong neighbors too for the Bak Kut Teh. What to order here? Look out for the special intestines where it is specially made up from layers of intestines for a better chewy texture and taste! Of course you'll get to enjoy short ribs or long ribs depending on the meat texture that you prefer.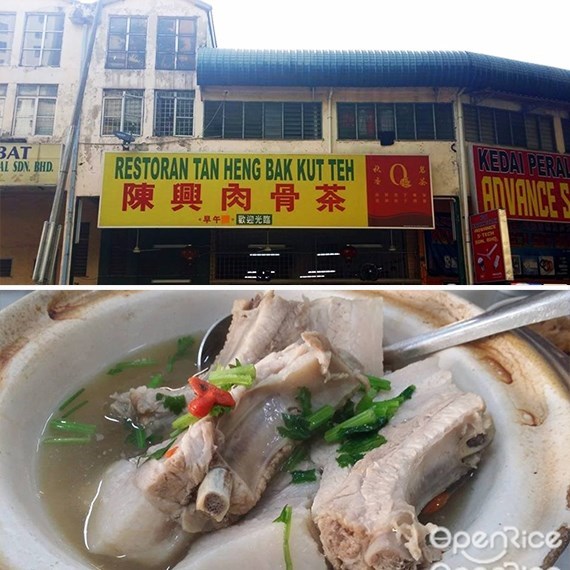 Opening hours: 7.30am – 2.30pm
Mentioning Tan Heng and many know about this restaurant. Theirs aren't the same as most of the Bak Kut Teh restaurant as the soup is clear in color and not the darker ones. Tastes good as it is filled with herbs and bringing out a hint of sweetness since all the ingredients were cooked in it. Some of the signatures like 'King Ribs' or 'Thick Ribs' will need a day in advance reservation before you'll get to taste them up!


Mun Kee Claypot Bak Kut Teh Restaurant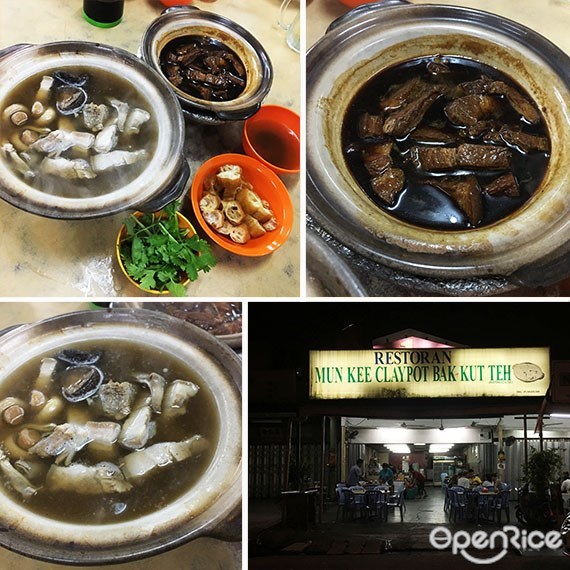 Opening hours: 4.00pm – 12.00am
Not many might heard of this, as previously they had been operating on roadside stall then only started to own this shop for business. Operate till late; many patrons like to visit this place as Jinjang doesn't actually have many restaurants that open till late. Check the Braised Meat Clay pot where it is fragrantly braised and the Bak Kut Teh here are slightly lighter in taste. Perhaps a perfect treat for supper?